The day after Thanksgiving starts serious shopping season for many, leaving all of us going from online shop to brick and mortar store trying to find the best gifts for the ones we love (and ourselves obviously). With all of the gift guides out there and brands creating holiday collections, it can be hard to wade through what you are seeing. Right now we are working on a seriously good handbag gift guide for you, but in the mean time, I found myself really digging the new MCM campaign that landed in my inbox.
MCM released their 2017 Festive Campaign "The Give & Get Down" featuring Kacy Hill, Les Twins, Barbie Ferriera, Chelsea Miller, Hua Tsai, Sharlene Rädlein, Gabriel Vieira, Derek Drummond, Zikale and more. The brand already has such a cool vibe which translates not only into its bags and accessories but also the people who carry them, so seeing these perfectly MCM images made me want to join in on this party.
The scene is a NYC holiday party hosted by singer-songwriter Kacy Hill and dancers Les Twins (discovered by Beyonce so you know they're amazing). Of course the video and images highlight some great MCM product and the campaign celebrates friends and giving. A few things I took away from this campaign: 1) I would love to go to a laid back holiday party like this, one in which I didn't need to wear heels and a tight dress 2) If I were to go to a party like this, I should take dance lessons first, my mom moves are no good 3) I really want an MCM backpack.
Below are a few of my favorite images, along with items you can shop from the campaign, and if you want to watch the video, check it out here!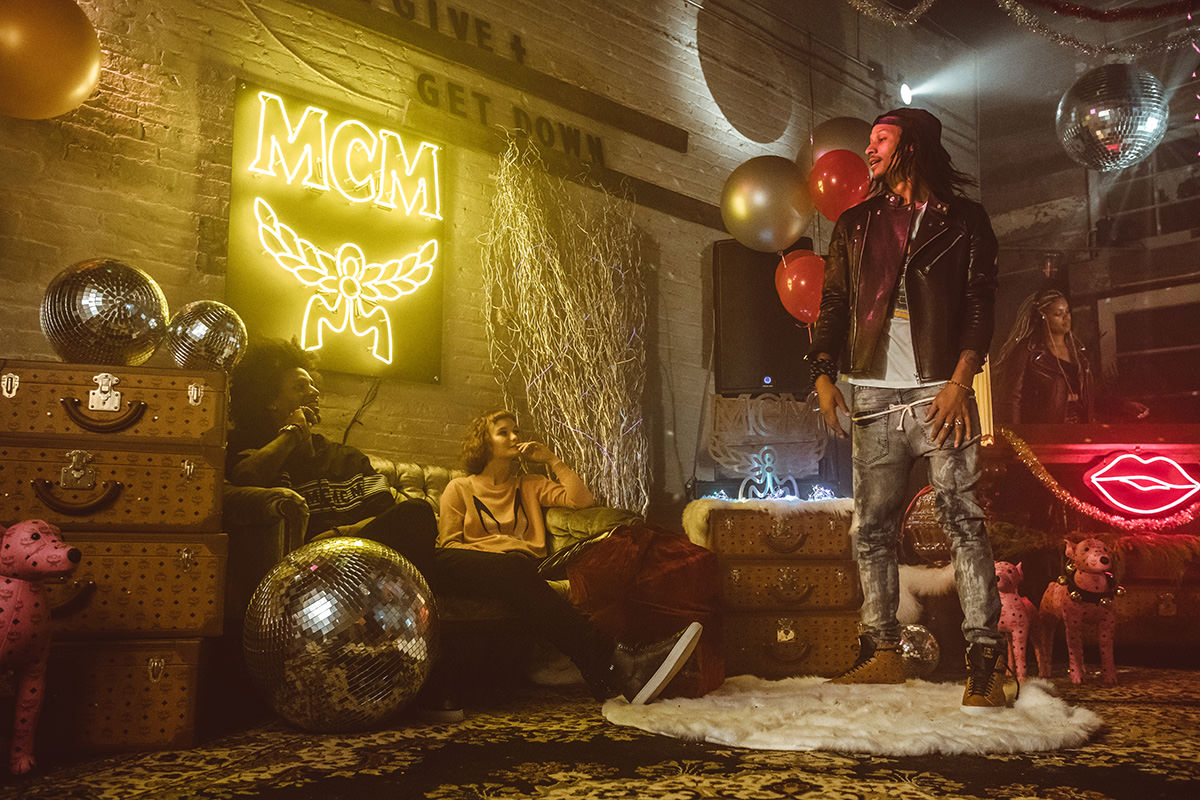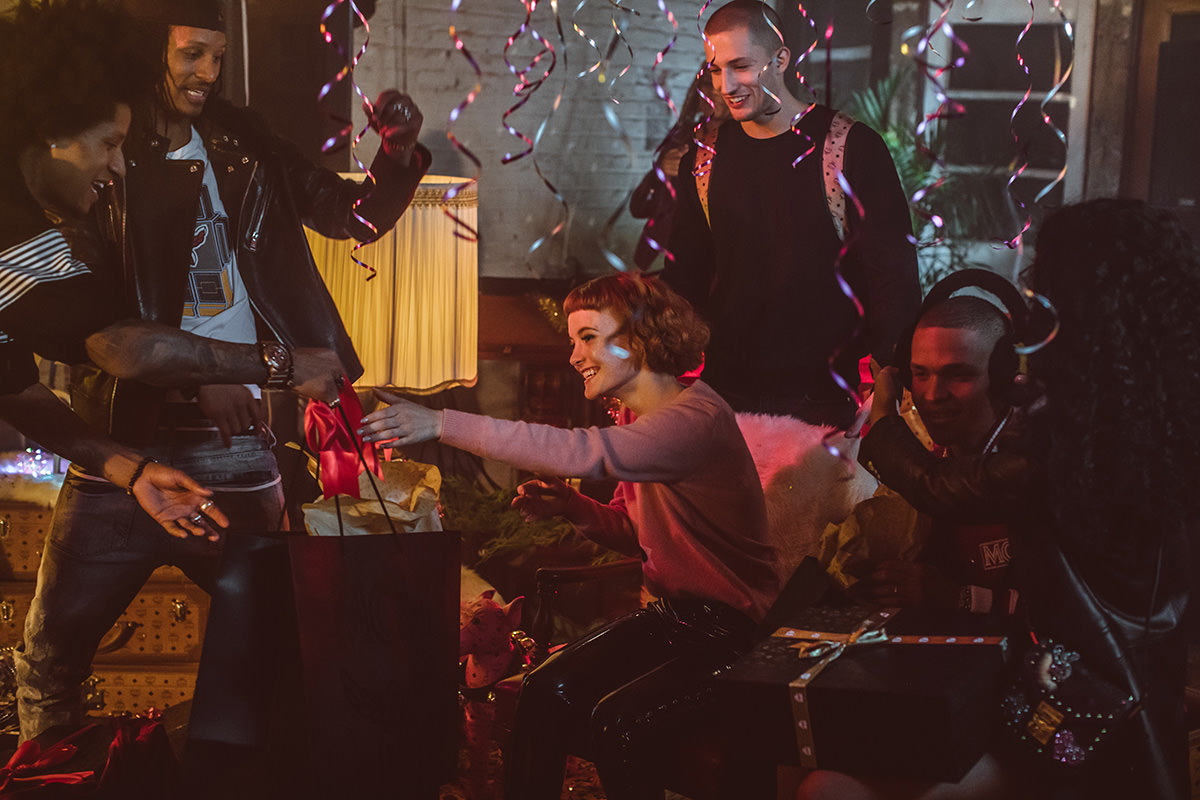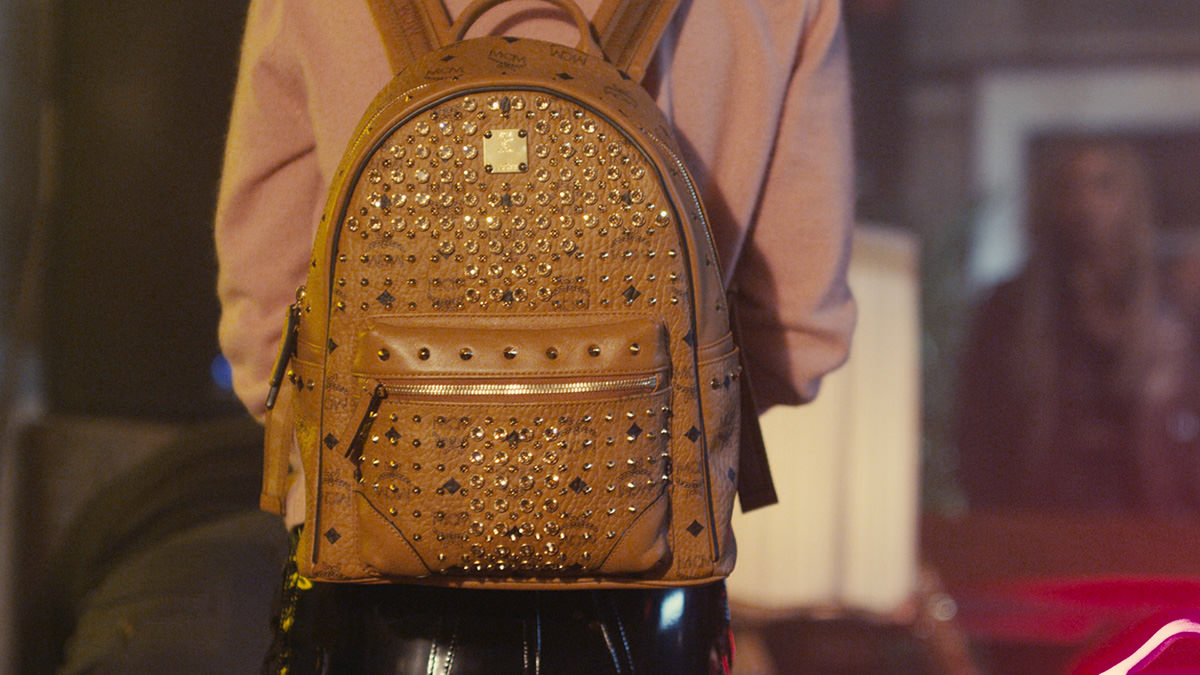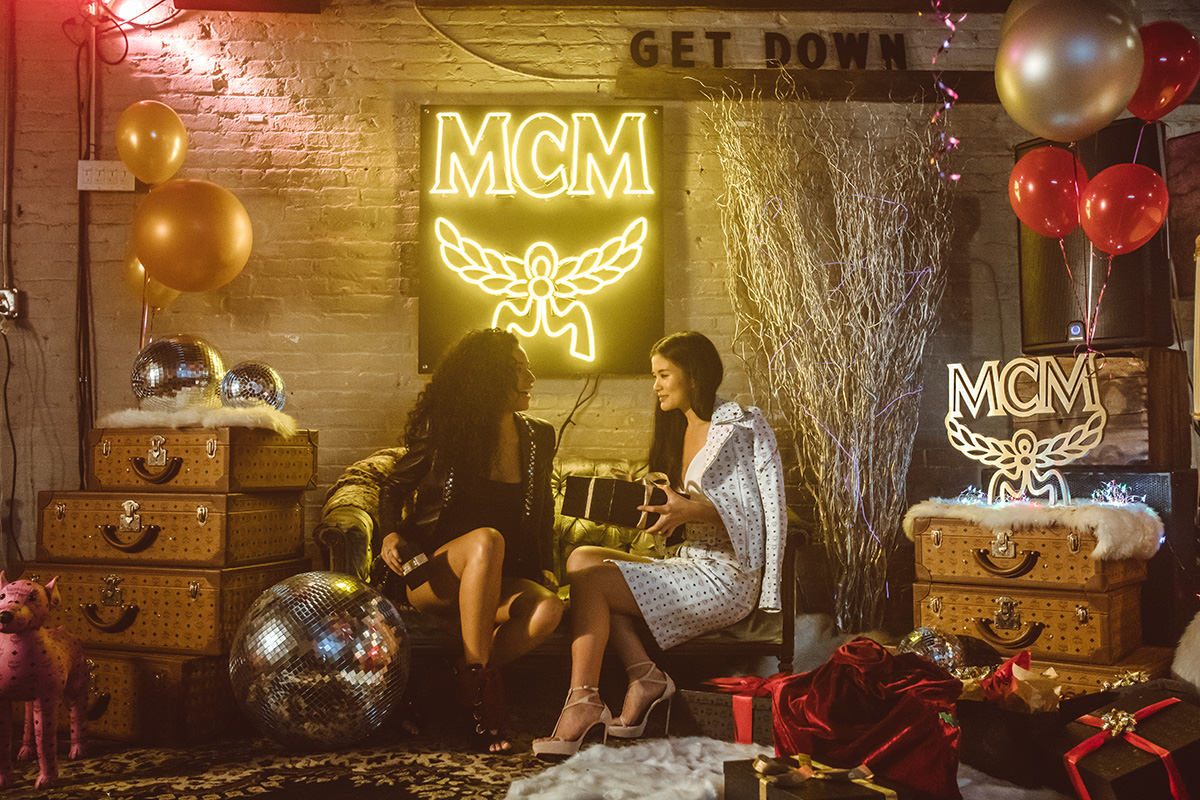 Shop This Story