If you've been following along in the last few months, you may have seen J.W. Anderson bags pop up here and there, and if you're a big fan of what's trending in fashion, then you've already seen the ever-popular, Instagram-worthy Pierce Bag. The Pierce Bag is the definition of downtown cool, with its foldover front flap and distinct gold metal ring detailing, it's a favorite among fashion's coolest girls. Chic as ever in basic black, The Mini Pierce Bag also comes in an array of eye-catching colors like this gorgeous cerulean blue, making it the perfect statement bag.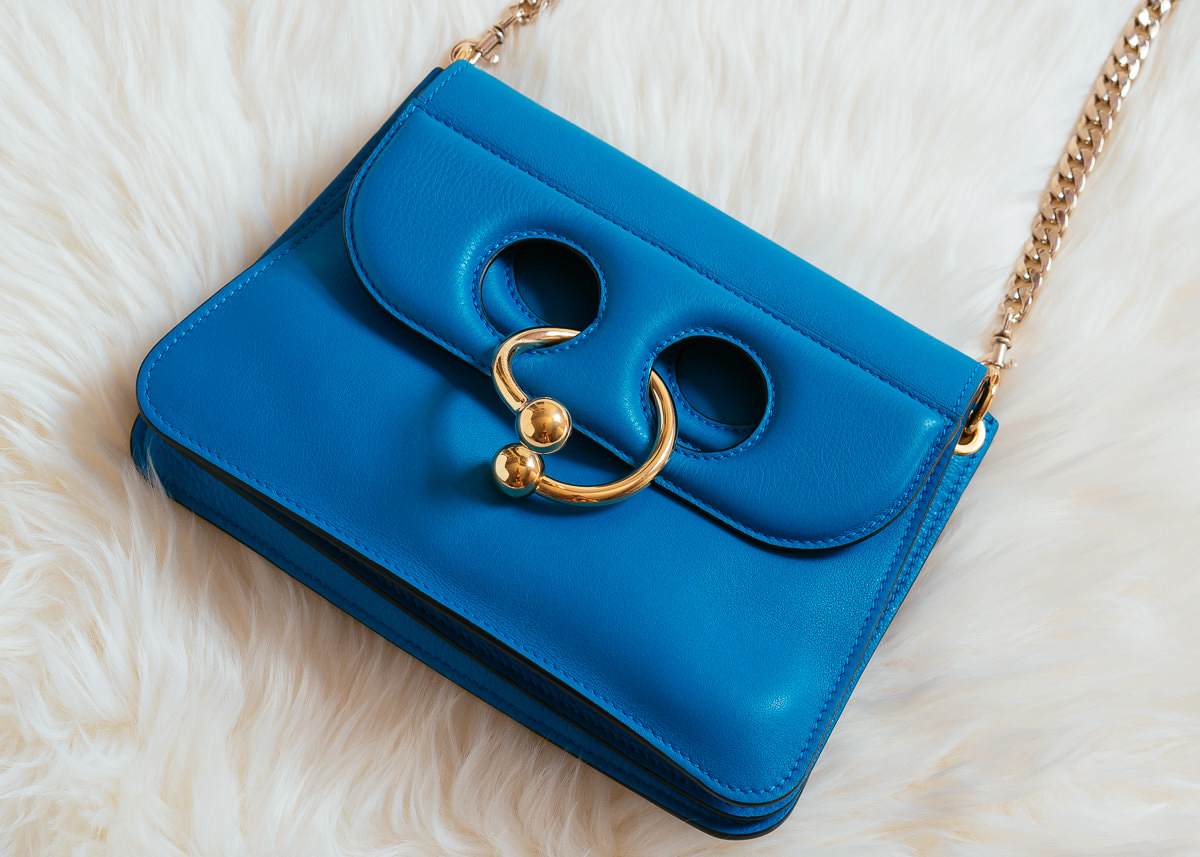 While we absolutely swoon over a super-trendy style, we also appreciate the understated value of a good designer piece that isn't everywhere. Well, we've met our match in J.W. Anderson's Logo Bag.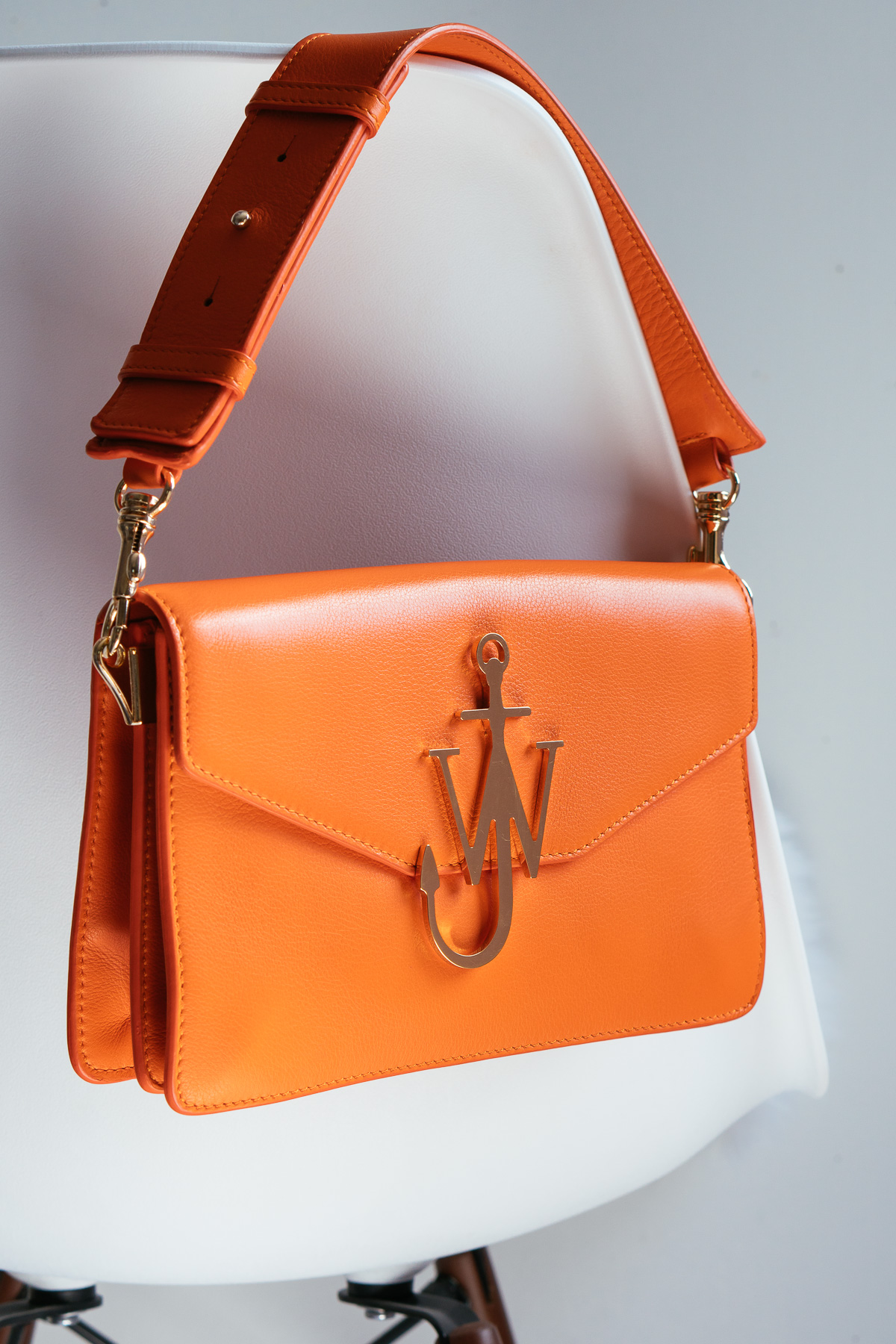 Like the Mini Pierce Bag, the Logo Bag, features a gusseted interior with a singular slit pocket. A bit roomier than the Mini Pierce, the Logo Bag is ideal for day to night, as it also comes with a detachable chain strap. Available in a variety of colors, including Fall 2017's most talked-about shade, the Logo Bag makes a statement in its own right.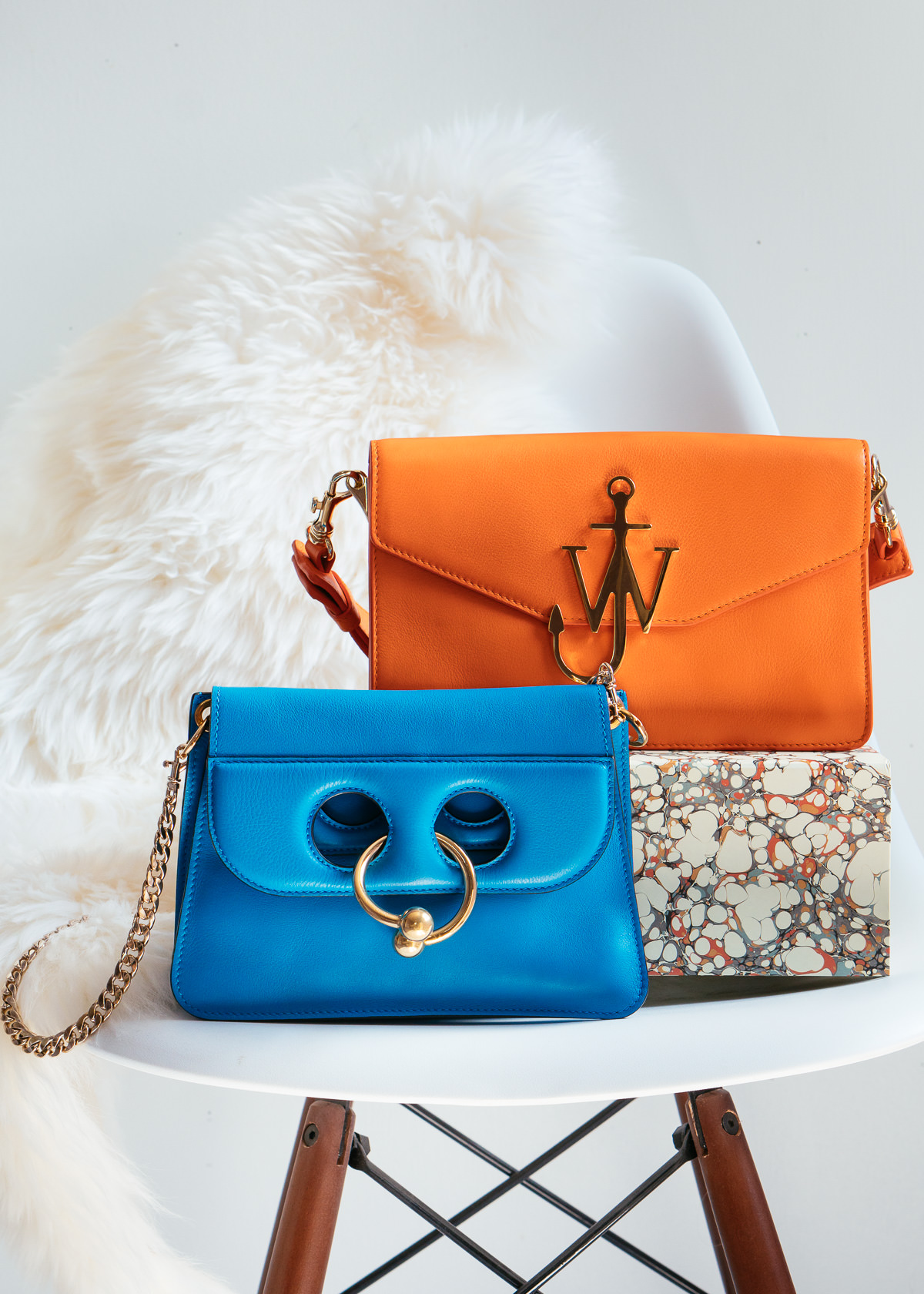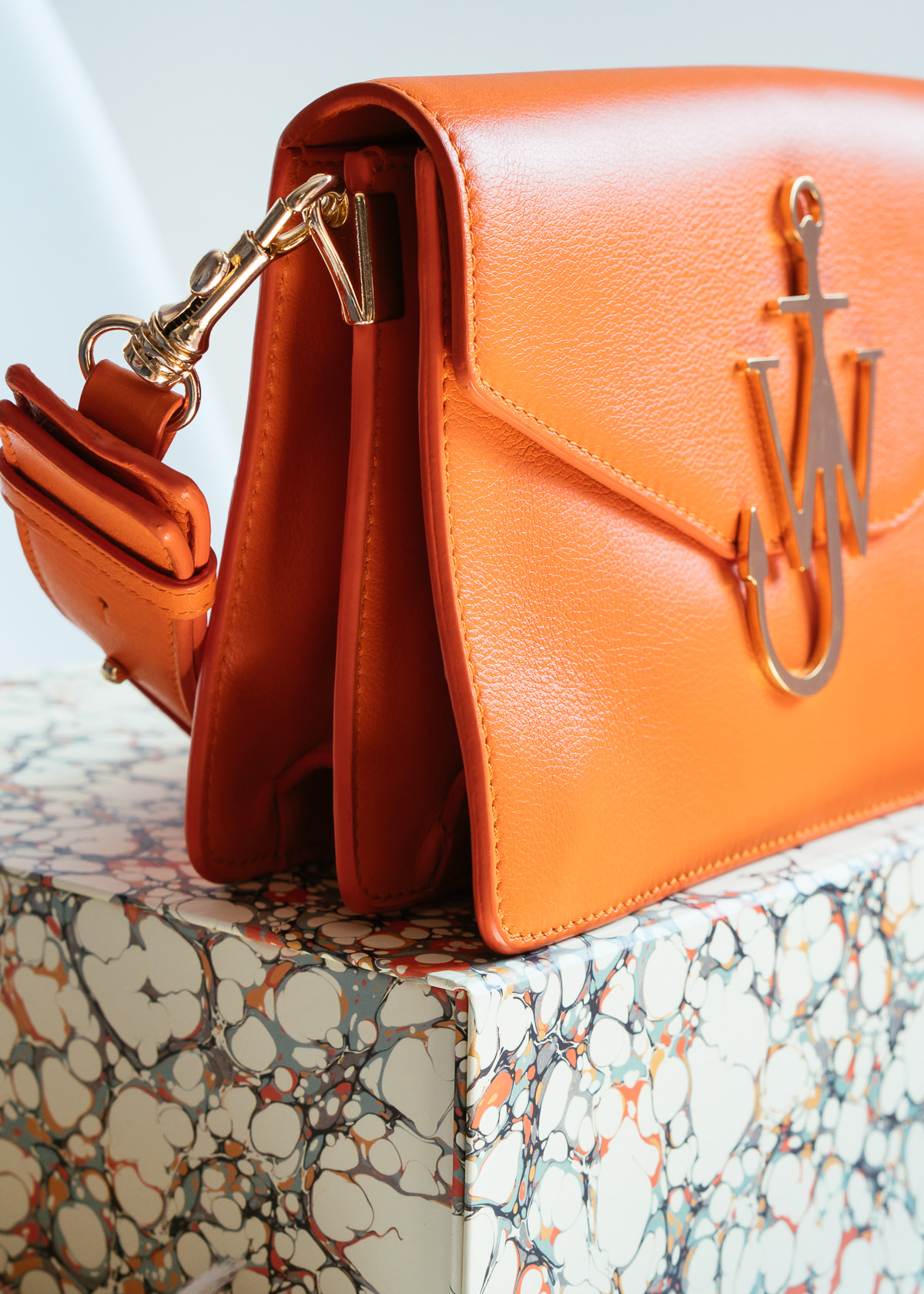 While I wouldn't mind snagging a coveted and effortlessly cool Pierce bag, something about the logo bag makes me want to make it mine. Its clean lines, soft, subtle leather and eye-catching hardware all add up to a perfect little package I want to carry. The exclusivity of it all is the icing on the cake. I had a hard time locating the logo bag at the places I shop most—Net-A-Porter, Nordstrom and Barneys are packed with Pierce bags, but not a logo bag in sight! The Mini Pierce Bag retails for $1480 via Net-A-Porter and Barneys while the Logo Bag retails for $1,330 via Farfetch and $1,370 via Luisa Via Roma.