2021 was a major year for Demna Gvasalia and the Balenciaga team. Last year the House saw incredible growth, and even though we're only in the 4th month of the year, 2022 is poised to be another success for the Kering-owned brand, which shows no signs of slowing down anytime soon. The continued trend towards nostalgia coupled with the release of buzzy new accessories like the 90s-inspired Le Cagole bag helped contribute to the brands' jump in consumer interest last year.
The It-Brand for Q1
The buzz surrounding Balenciaga continues, according to The Lyst Index, which just released its first-quarter report on which brands and what products are trending. The report analyzes the online purchasing habits of shoppers around the world. Also, it takes into account other important metrics like Google searches, product and brand call-outs on social media, and worldwide engagement statistics.
The Paris-based brand takes the number one spot once again in Lyst's report for Q1, which was just released. Balenciaga's popularity reigns supreme among shoppers, which received a 108% increase in searches on Lyst over the course of the 1st quarter of the year. The brand's continued success can be attributed in part to its celebrity fans, such as Kim Kardashian and Justin Bieber, who were both featured in the brand's new campaign. Additionally, Balenciaga continues to push boundaries, redefining what it means to be a luxury brand and generating brand popularity all the while.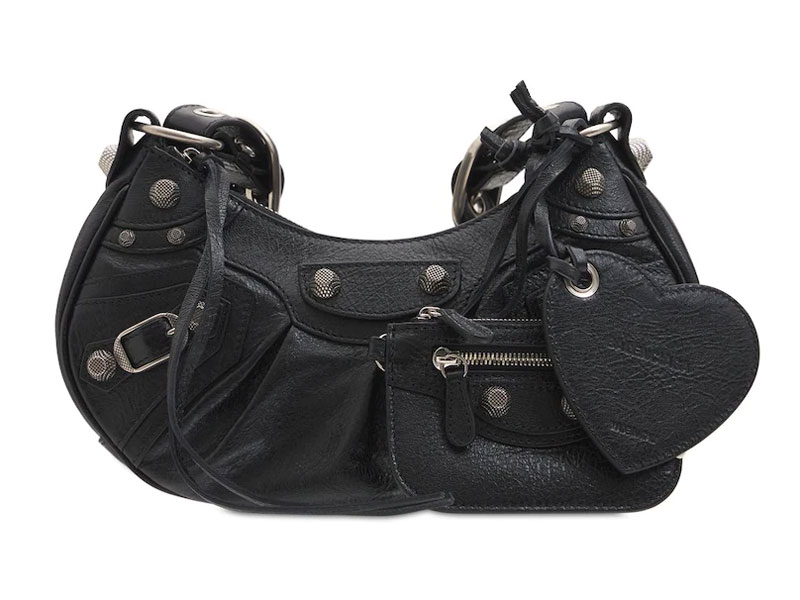 Other Top Contenders
In turbulent times, fashion's ability to resonate remains to be seen, and few brands prove this more than Miu Miu right now, which jumped 10 spots in popularity this quarter. The brand saw a whopping 400% increase in searches over the last three months, which in many ways was caused by the viral Miu Miu mini skirt frenzy, which also was cited as a trending product this quarter. Miu Miu's big sister Prada remains a must-have brand as well, reporting a 41% increase in full-price sales. Its new Triangle Bag is one of the most-wanted products so far this year for men.
Read the full report now via Lyst.