We talk a lot about archival revivals around here, as these days it's commonplace for a brand to have one (or more than one) throwback silhouette in its lineup. The Fendi Baguette returned with a vengeance at the very end of the 2010s and it has the potential to stick around for this decade as well. It has become a beloved choice by many, reinterpreted season after season. This year, Fendi even brought back its 1997 Baguette, over 20 years after the original release. Talk about iconic.
But did you know that this season Fendi dipped into its archives once again and brought back another popular, albeit less common silhouette, that also happens to be named after a starchy French snack, the Croissant?
The Fendi Croissant bag was a popular choice of the 90s and early 2000s and I specifically remember the iconic Fendi Zucca FF mini Croissants (I also remember the mini croissants my mom used to buy at Costco in the 90s but I digress…). Now, the Croissant is back in beautiful leathers as well as novelty versions like raffia.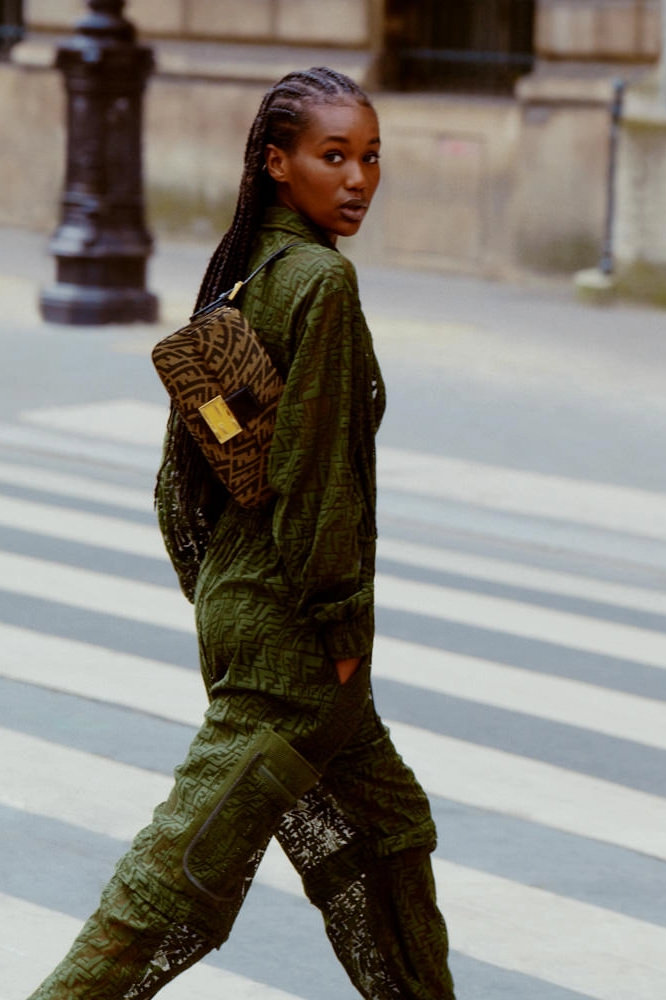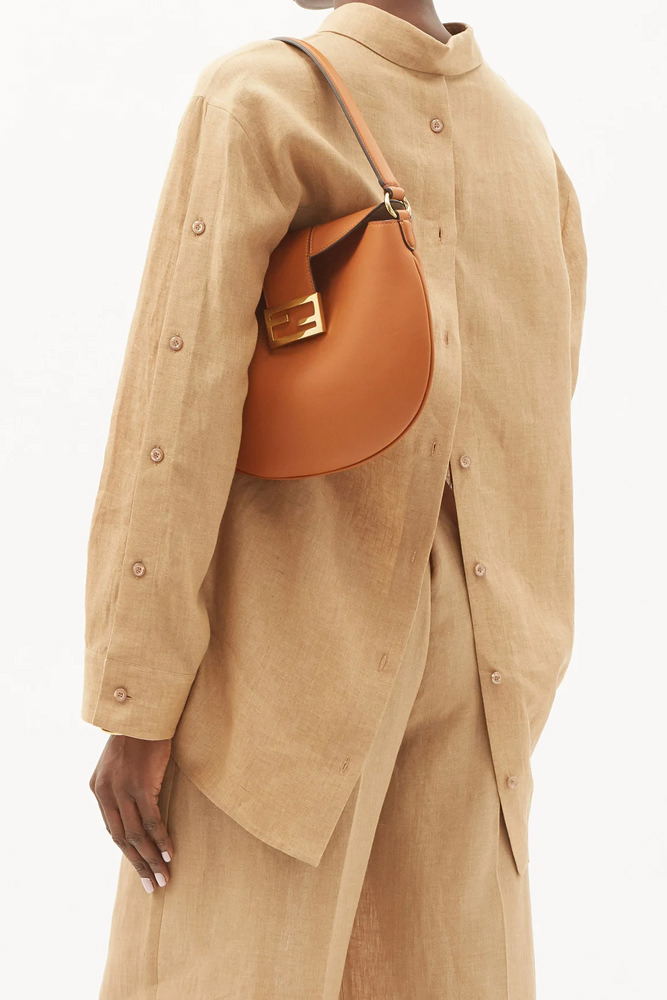 While the bags are very similar in that they both feature Fendi's classic FF hardware, the two shapes are vastly different. Both bags, however, have that quintessential Fendi feel, introduced by Silvia Venturini Fendi herself in the early aughts. They've got that iconic, vintage-meets-modern sensibility while fulfilling the trendy side in all of us.
While both the Croissant and the 1977 Baguette are meant for shoulder wear, the original re-edition Baguette also has a longer strap option. The Croissant Bag and the Baguette are also both readily available on the resale market, so whether you want to buy new or pre-loved, there's a Fendi Bag named after your favorite Parisian carb just waiting to be snatched up. With so many iterations of the Baguette to chose from, but the Croissant being more under-the-radar, I'm having a hard time picking just one.
Which bag gets your vote and why?
Shop the Baguette via Fendi and the Croissant Bag via MATCHESFASHION.