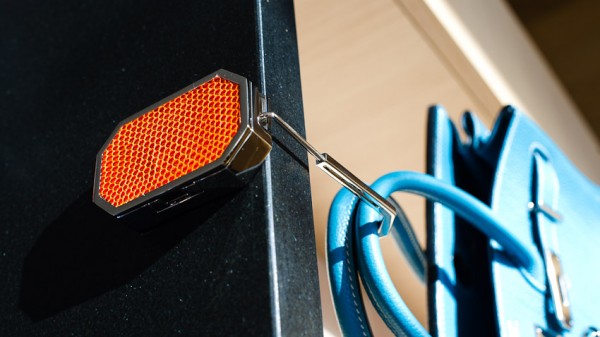 I have to be completely honest: I've never been much of a bag hook girl. I completely understand the idea behind them and know that some people live for using their bag hooks, but not me. When I was first contacted by Mon Mode, I glanced over the email and gave the image a quick glance. What first caught my eye is the design of the Mon Mode Fashion Purse Hook, sleek and entirely fashion-forward with options of exotic skin and jewel like finishes. So I decided to try the hook out myself.

After the initial once-over, I began wondering what makes this hook different from the others. Most are simply used to hang your purse, but this design offers a compact mirror. The mirror is a nice touch, but the primary purpose of this item is hold your bag and I believe this product offers a nice option.
I know many other hooks are entirely simple and not as aesthetically pleasing, but of all options, this is one of the best I have seen. I fell in love with many of the croco and lizard skin options. Prices are steeper, which is to be expected because of the materials, varying from $50 to $86 from Mon Mode.
Stay tuned for a giveaway from Mon Mode for you!