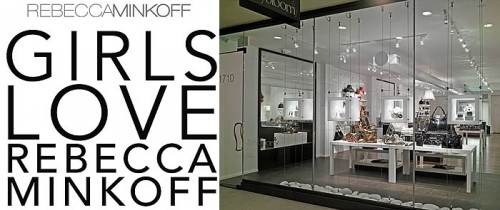 Rebecca Minkoff will be making many personal appearances in the upcoming weeks. Kicking the chain of events off, Rebecca Minkoff will be at Zoey Bloom for a personal appearance and Trunk Show in Tampa, Florida tomorrow. If you in the Tampa area, this is an event you don't want to miss! Also, we have been told that many brand new, not yet in stores, merchandise will be at the Trunk Show for this event.
Meet & greet, Rebecca Minkoff and enjoy a glass of wine, snacks, friendly conversation with her at :

Zoey Bloom
1710 S. Dale Mabry Hwy
813.251.1706
Saturday, May 2
12pm to 6 pm
Hope some of you can attend!!