Normally we'd be using this spot to explore items of all kinds that are on our shopping lists, but because National Handbag Day is quickly approaching, we thought we'd do something a little different for Want It Wednesday. Every member of the PurseBlog team has his or her own personal style, and our real-life closets are a testament to what it takes for a bag to make it off of our perpetual wish lists. Below, check out the stories of some of our favorite bag purchases, in addition to the bags that are most likely to join each of our collections in the near future.
1 / 10
Megs
Old Favorite
Céline Luggage Tote
I have so many old favorites so this was hard to choose, but lately I've been carrying my cobalt blue Céline Luggage Tote and remembering just how much I love it. When the Luggage Tote started to take off, I pre-ordered this bag in order to make sure I got the perfect color, and I was thrilled Barneys was able to come through for me. I just can't get enough of this perfect shade of blue.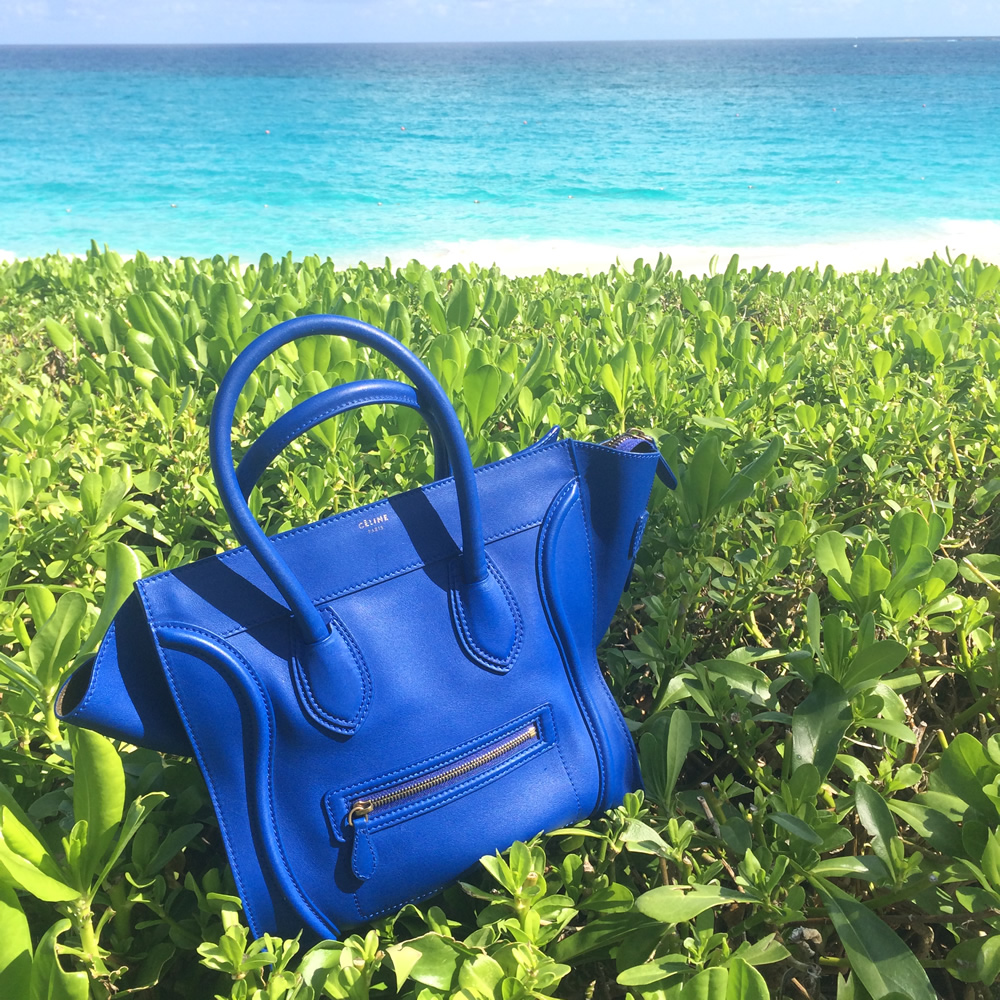 2 / 10
Megs
Future Favorite
Hermès Matte Crocodile Birkin
An Hermès Birkin in matte crocodile has always been my Holy Grail of bags. Lately I've changed my mind on my ideal color; I used to want graphite, but now a pale shade of tan seems perfect. Hermès has some of the most divine exotic skins and colors, so I can't wait to get my hands on one in the future. (Consider the price, though, it might be the distant future.)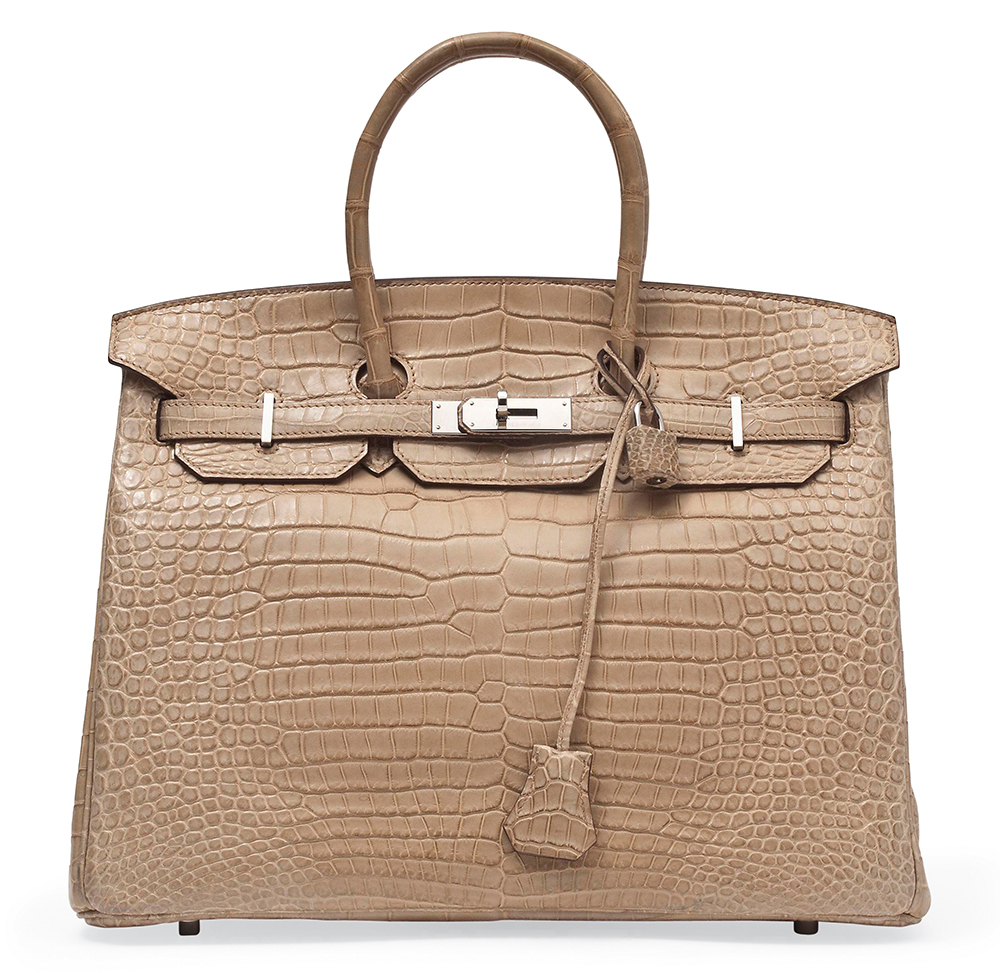 3 / 10
Amanda
Old Favorite
Proenza Schouler Blanket-Print PS1 Bag
$1,695 via Proenza Schouler
When I first moved to New York City, I had a Céline Luggage Tote, and it quickly became apparent that an arm-carried bag wouldn't be ideal for a life of walking and public transportation. I sold my Luggage Tote after a few months, and eventually, I set my attentions on something more functional for my new life: a Proenza Schouler PS1.
I fell in love with this blanket-print version from Fall 2011 as soon as it arrived in stores, and with a combination of patience and luck, I was able to snag it for 30% off. I carried the bag nearly every day for two years, and although it went into storage last fall, I'm thinking about pulling it out again now that cooler weather is back. It still feels like the perfect New York companion to me.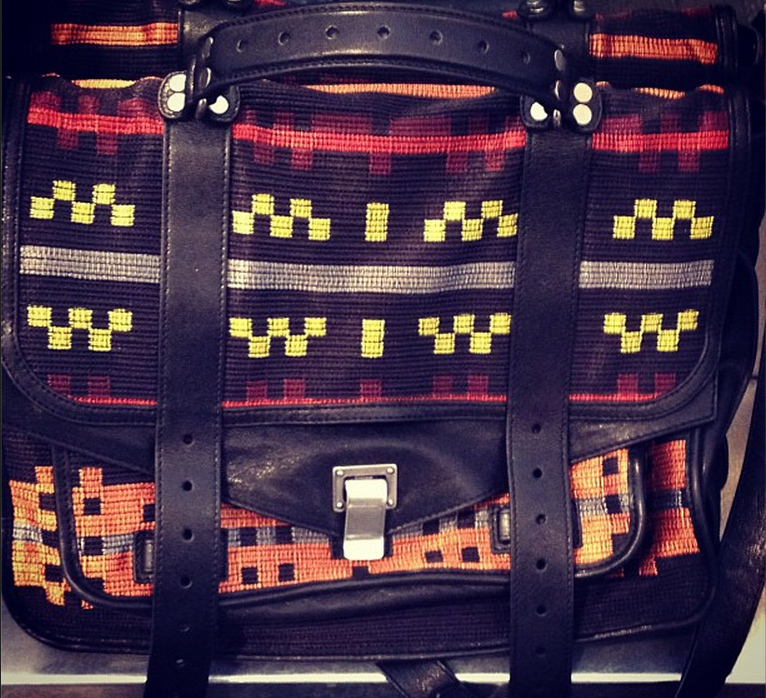 4 / 10
Amanda
Future Favorite
Christian Dior Small Diorissimo Tote
One side-effect of working at PurseBlog is that when it comes to handbags, we see everything, and we see it a lot. That means that, in general, we get sick of bags a lot quicker than average consumers and we get impatient for what we know is coming next but has yet to hit stores. That makes brands whose bags are a little less ubiquitous really appealing, and lately, all I can think about is how much I want a little Diorissimo tote. The small versions of this minimalist bag comes with a crossbody strap that would be perfect for me, and I could see myself carrying a black or grey version of this bag for years to come.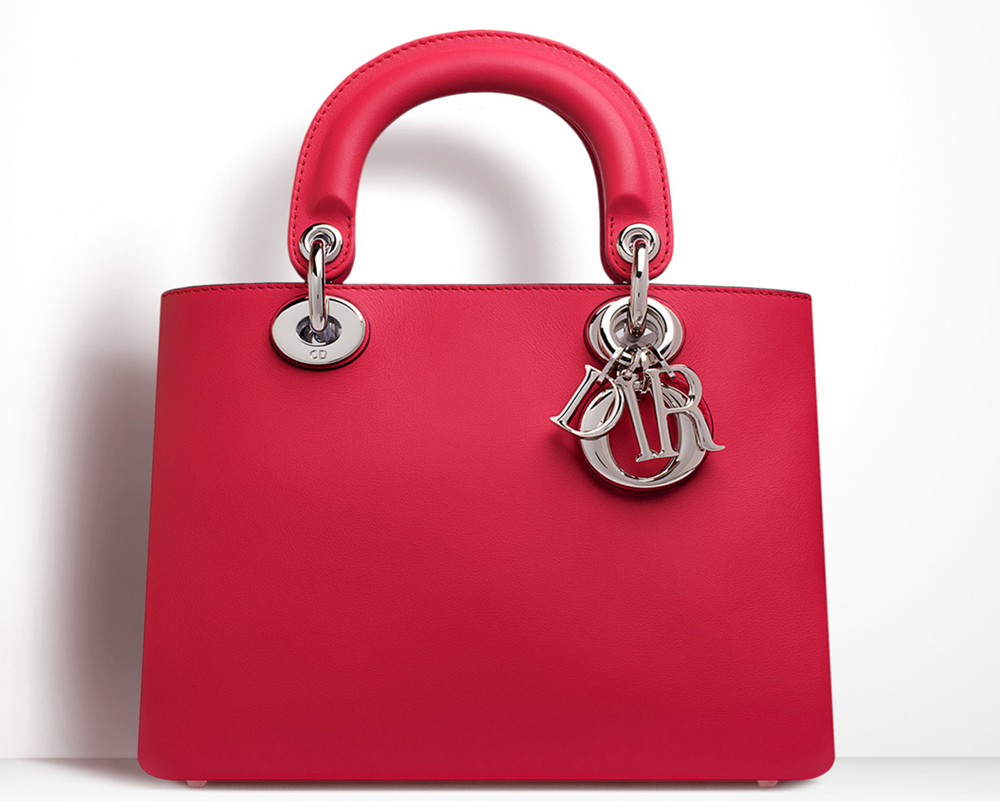 5 / 10
It's big enough to carry during the day, but still small enough to bring out at night. Super light weight and fits way more than you'd think. Its chic, it's minimal, it's perfect. After writing this, I've already convinced myself I need another one.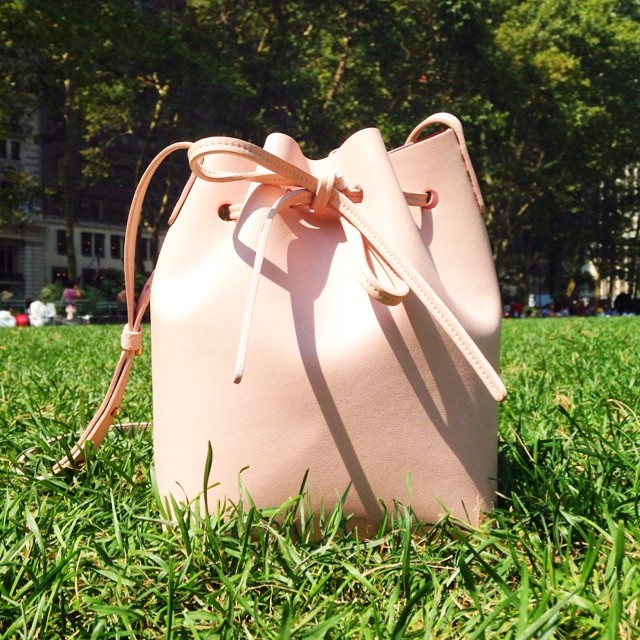 6 / 10
Bea
Future Favorite
Fendi Petite 3Jours Tote
$2,500 via Nordstrom
It's safe to say everyone in the office has been obsessing over this bag since it first came out, and I'm no exception. Frankly, I'd take any Fendi bag at the moment, but if I had the choice I'd probably go with this one (while we're at it, I'd like a bag bug too). This bag is sophisticated, a great size for everyday, and needs to be in my closet, like, yesterday.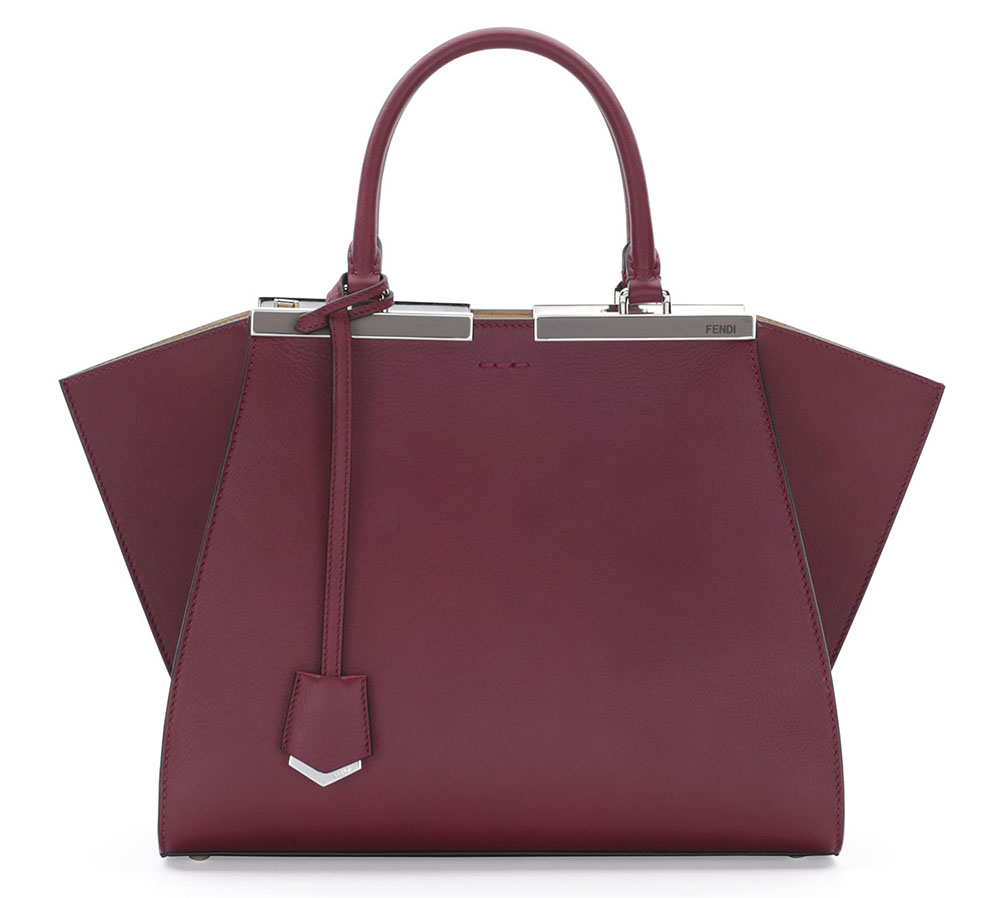 7 / 10
Katherine
Old Favorite
Chanel Classic Flap Bag
Anyone who knows me knows I love of all kind of bags, but they probably also know that my Chanel Classic Flap Bag holds a very special place in my heart. It's by far the standout in my collection and my all-time favorite bag. This bag was my college graduation present from my family, and not only do I love this bag for it's aesthetic reasons, but also because it's a reminder of my great accomplishment.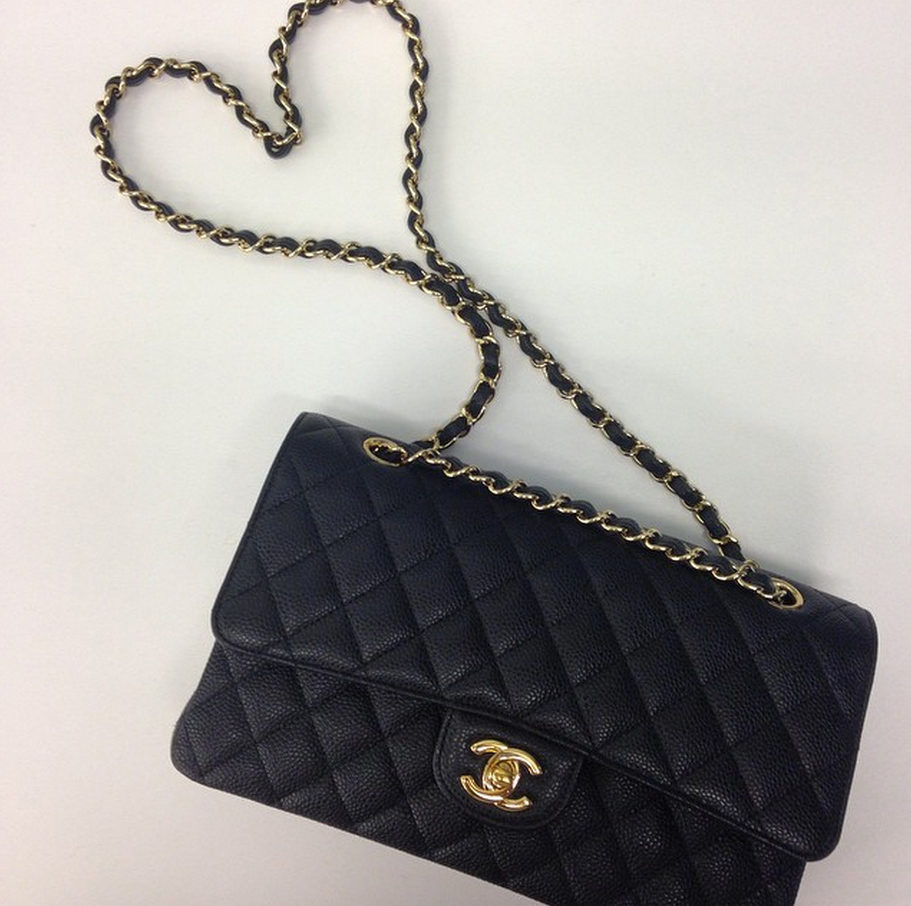 8 / 10
Something about the Valentino Rockstud Tote just hits all the right notes for me; the soft leather, the recognizable Rockstud detailing and the not-too-slouchy feel all come together perfectly. Sometimes I find myself playing it safe when it comes to buying handbags (I stick with traditional colors and structured designs), but this slightly edgy tote would be the perfect game-changing bag to add to my growing collection.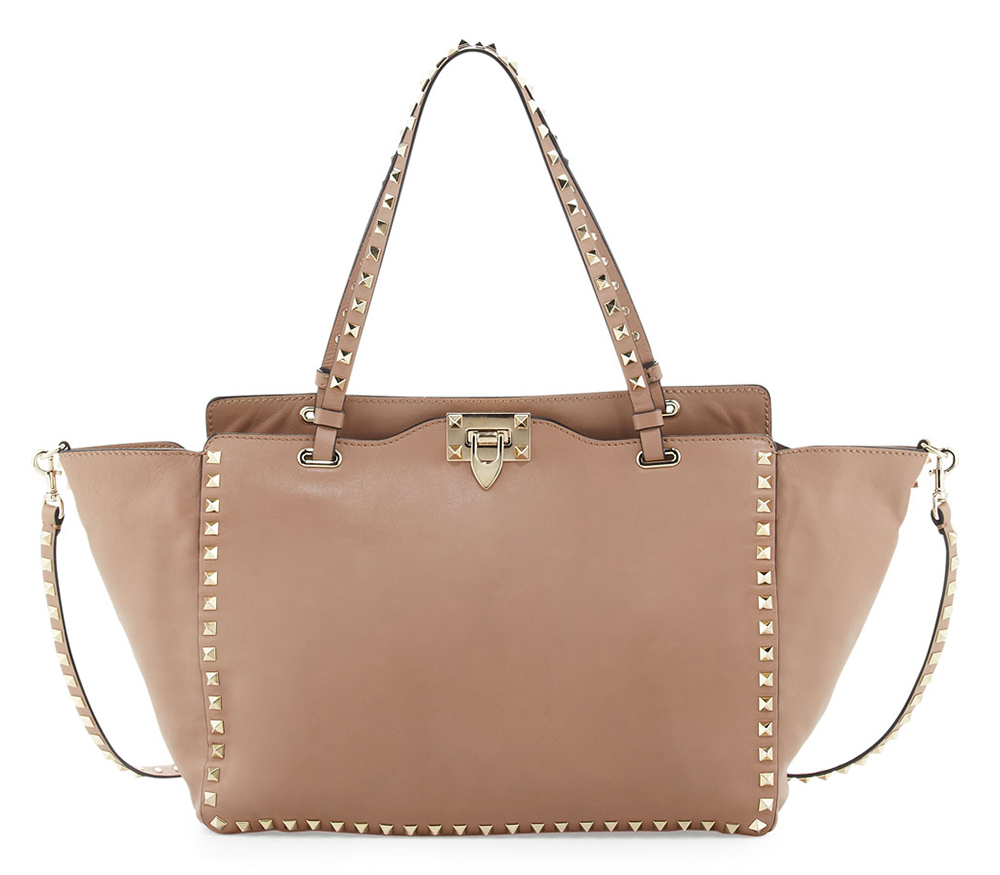 9 / 10
Shannon
Old Favorite
Céline Trapeze Bag
I had my mind set on adding a "classic" handbag to my collection for a while by the time I decided on this beautiful Céline Trapeze. Each time I bring it out, I am reminded why I love it so much. It is a gorgeous bag with clean lines that never fail to turn a few heads. No matter the season or time of day, I am constantly complimented on it. More than anything, I love that my Trapeze is timeless; I'm sure I'll love and carry it for years to come.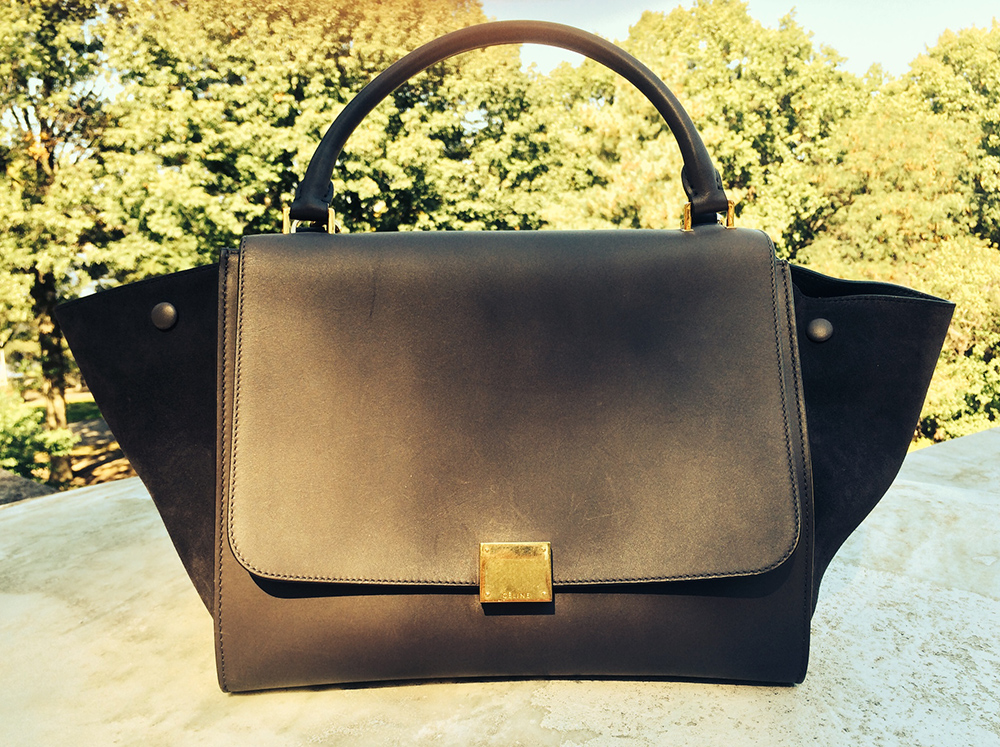 10 / 10
Shannon
Future Favorite
Gucci Jackie Soft Leather Hobo
$2,990 via Gucci
I've been absolutely obsessed with the burgundy trend this fall. The color has always been a favorite of mine; it's so rich and luscious. Similarly, I've had my eye on the Gucci Jackie Soft Leather Hobo since it debuted. The bag is feminine and chic, and the leather is simply incredible. Pairing an incredible color with a fabulous bag was a given. Every time I see this bag, I can think of at least five more reasons I need to make it mine sooner than later.