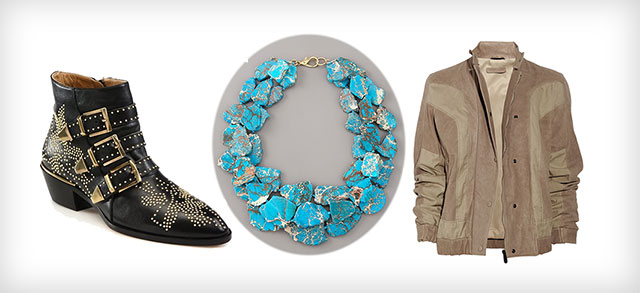 The weather has been toying with our wardrobe emotions, but one sure thing is that warm weather is to come. The PurseBlog team loves to shop and loves to plan for our next purchases, even those that aren't bag-related. This week, we all have a different item we are wanting but somehow all three look incredibly chic together. And this is one of the first weeks I have fallen in love with everything on our Want it Wednesday list. From a chic leather jacket to a bright blue statement necklace to studded Chloe boots, check out what items the PurseBlog team covets this week.
Megs | Bottega Veneta Lightweight washed-leather jacket | $5,600 via Net-A-Porter


Since Vlad and I spent a few days in Milan with Bottega Veneta, I have fallen even more head-over-heels in love with the brand than before. The quality and craftsmanship is so superb and the brand aesthetic is the highest par I have seen.
We toured the Milan flagship store, and I had an extremely hard time leaving empty handed. I have plenty of Bottega Veneta leather bags, but the next piece I want to add to my collection is a luxuriously soft leather jacket. This lightweight washed version is calling my name and will transition from summer to fall seamlessly.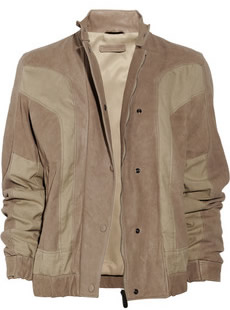 ---
Amanda | Nest Blue Jasper Necklace | $395 via Neiman Marcus


I always wear more jewelry in warm weather than I do in cold. When it's chilly outside, I already feel so burdened by sweaters and coats and scarves that putting on extra things to encumber my neck and wrists seems like overkill – my frame can only support so much. In the spring and summer, though, textures get lighter and clothes themselves get smaller, which leaves a much more open canvas for the kind of big, statement-making jewelry that I prefer, such as the Nest Blue Jasper Necklace. That COLOR!
When picking necklaces, I always have to think about length; I'm large-chested, for better or for worse, so necklaces that are too long tend to fall into my shirt and hide there all day. The length and heft of this necklace is perfect for wearing with a tank top and ponytail, which is pretty much my uniform in sweltering New York summers. Plus, the heavily veined look of jasper and its bold cerulean hue makes it a slightly more unexpected choice than its visual cousin, turquoise.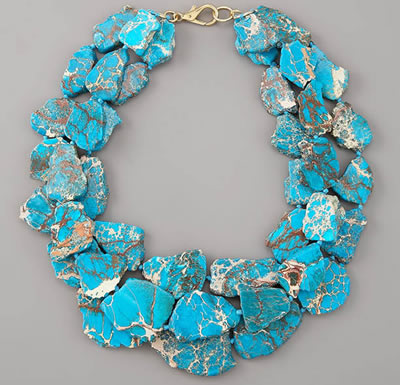 ---
Hilary | Chloe Studded Leather Buckle Ankle Boots | $1,295 via Saks


Ever since Amanda posted about these babies on our sister site, TalkShoes, I knew I'd found my sole-mates (sorry for the pun, couldn't resist). I have a bit of a flat/ low-heeled bootie collection going and many of them sort of look alike. These puppies just shatter the mold. Beyond chic, while still flat enough to retain some semblance of comfort, the gold studding feels spontaneous and isn't totally symmetric, which feels so irreverently cool – and those buckles. I'm dying here. I need these shoes, people. I may or may not have squeezed my size 9 feet into a sample size 6 today to just SEE them on my feet. Oh, if my undying devotion isn't enough, two of the chic-est people on the planet, Elin Kling of Styled By Kling and Amy Smilovic of Tibi own them. I think I've made my case.