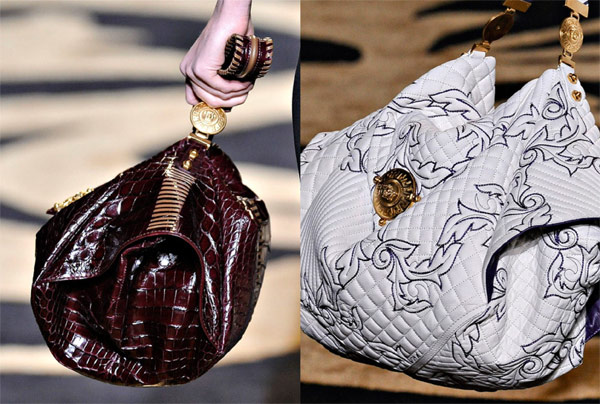 I'm as surprised by this as you are, but the handbags from Versace Fall 2011 are more than a little great. The big, soft hobos in various textures and color combinations aren't on-trend or directional or any of those other fashion buzzwords, but they do look like they'd be functional and wearable and all of those other buzzwords that matter to people who actually need to use their handbags.
My favorites were the quilted and re-quilted versions with plenty of decorative stitching, but it would be difficult not to also enjoy the burgundy crocodile and blue python iterations. And what of the bedazzled Medusa-head evening bag? I even loved it, if only for its unabashed, enthusiastic commitment to being as Versace as humanly possible.
Photos via Vogue.com.