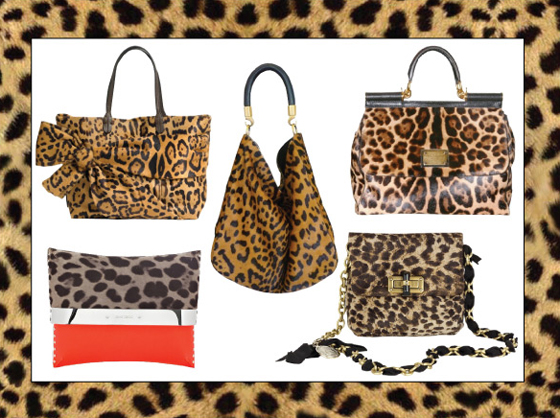 Animal print is one of the subjects that divides our readers the most – some people think it's fun and glamorous, others think it's cheap and tacky. I for one am in the first group, so much so that I wore floor-length leopard print to a wedding this weekend. That's hardly the only example of the pattern that I have in my closet, and I find that adding it to almost any outfit garners lots of compliments (and probably a few unimpressed glances, but luckily, those people usually keep their opinions to themselves).
Despite my love for leopard I don't have a bag in the pattern, but it looks like there are more than a couple of designers that are trying to fill that wardrobe gap for me. We've covered similar bags from Alexander Wang and Rebecca Minkoff before, but since more designers than I can count on one hand have debuted leopard looks recently, I think it's time to officially call it a trend and discuss a few of my favorite examples.
Dolce & Gabbana Miss Sicily Satchel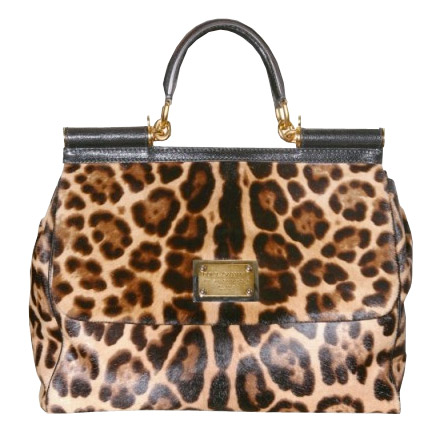 There can be no discussions of leopard print accessories without starting with Dolce & Gabbana. They use the print nearly every season in one way or another, whether or not it's fashionable at the moment, and they probably deserve a good bit of the credit for inspiring the trend that we're seeing now. This bag is quintessential Dolce – attention-grabbing, luxurious and unmistakably sexy. Buy through Luisa Via Roma for $2283.
Lanvin Mini Pop Leopard Print Bag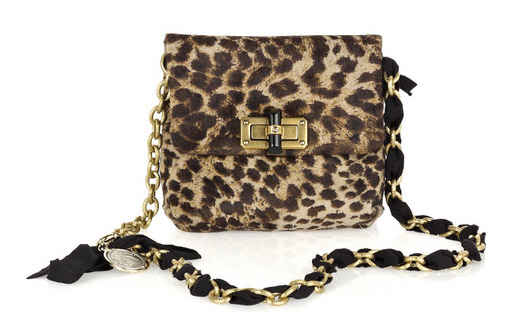 Lanvin's approach to leopard is a bit more subtle and ladylike, as is appropriate for the staid French house. If you're looking to add just a touch of print to your wardrobe, something like this bag is perfect – it won't overtake your outfit and can be used day and night for maximum versatility. Buy through Net-a-Porter for $1555.
Jimmy Choo Daphne Clutch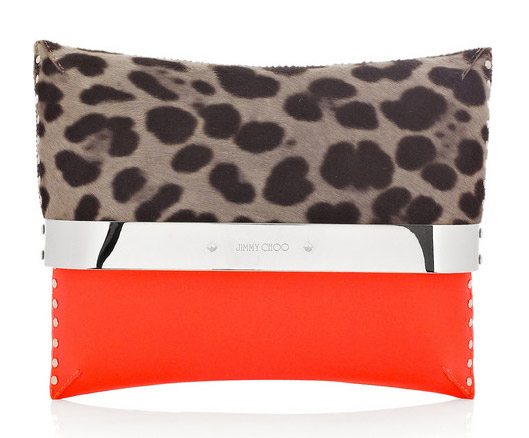 Alternately, if you're looking for purely an evening bag, Jimmy Choo has you covered. I personally prefer the yellow version of this clutch, but for the purposes of this post, the orange has more leopard print. I particularly like the way that neon and leopard print look together, but for most people, that combination might be a tad much. Buy through Net-a-Porter for $1495.
Valentino Spotted Haircalf Tote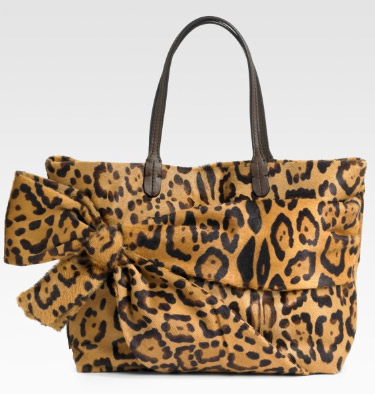 If you want to go as classy as possible while still buying in to a slightly wild trend, this Valentino bag is the way that you want to go. It's very structured and bold while still managing to keep things a bit elegant, and that can be hard to do in the face of animal print. Also, if you thought that leopard was purely a trend for the very young, this bag might convince you otherwise – a woman of any age could carry it. Buy through Saks for $2990.
Yves Saint Laurent Leopard Print Roady Hobo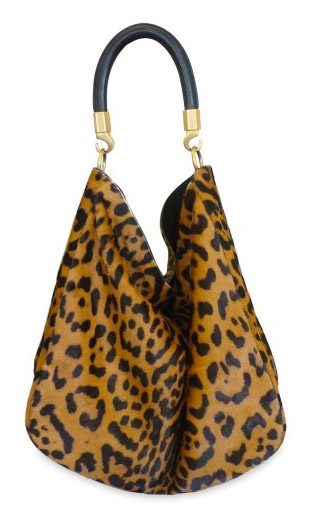 Of all of the available options, this Yves Saint Laurent hobo is my favorite. It's slouchy and casual, but the haircalf pattern is so rich that it doesn't skew too far toward the jeans-and-tees crowd. I could easily see this bag dressed up or down. Buy through Luisa Via Roma for $3571.