Although much of the United States appears to be dealing with a late-arriving and unwelcome bout of winter weather, that doesn't mean that it will never be warm again. (Or does it? Seriously, I'm starting to wonder.) Eventually, the sun will come out for good, or at least until October, and the temperatures will rise and we'll all pull out the purchases that we've been hoarding for the past few weeks in anticipation of warm weather's return.
With bright solids making up much of the season's clothing trends, there's never been a better time to experiment with accessories – everything from oversized jewelry to embellished shoes looks great against a background of solid color, but obviously, our favorite choice for an off-kilter spring accessory is a patterned bag. I'm not just talking about animal print, either; we've got choices for almost any budget and personal style, ranging from psychedelic flowers to pale abstraction. And, ok, one leopard bag for good measure.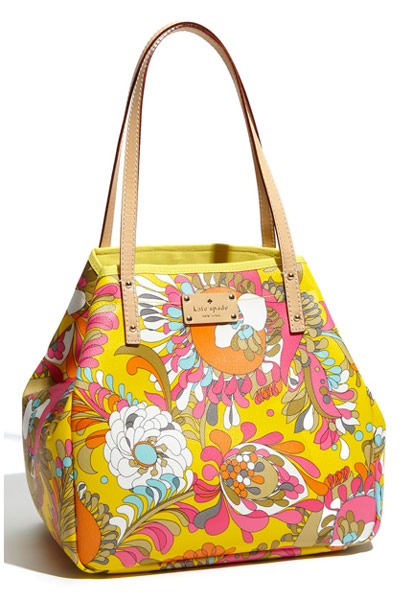 Kate Spade has been making a solid selection of patterned bags for years, and the Kate Spade Paley Paisley Medium Sidney Tote incorporates some of the hottest colors of the season in a simple, functional shape. Buy through Nordstrom for $255.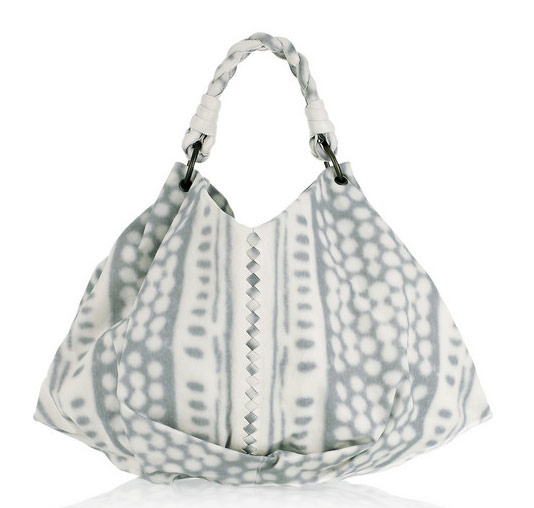 If you'd prefer something a bit more subdued and a lot more expensive, the Bottega Veneta Printed Leather Slouchy Tote provides a subtle yet striking combination of white and grey. Buy through Net-a-Porter for $2680.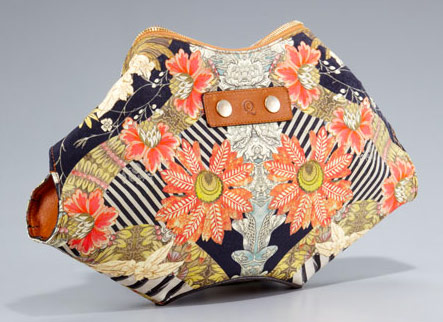 At this point, one of my goals in life is to own a piece featuring one of Alexander McQueen's exquisite digital prints, such as the Alexander McQueen De-Manta Printed Clutch. (I like to keep my goals manageable.) Buy through Neiman Marcus for $475.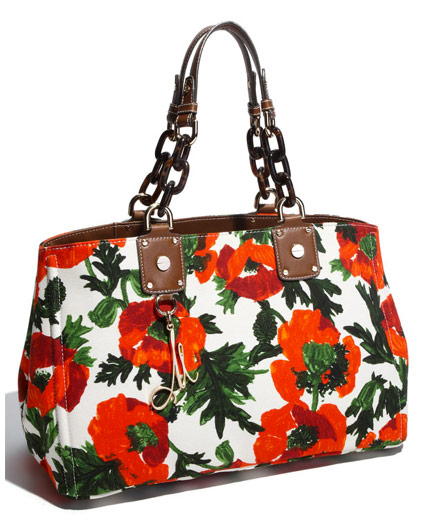 Milly's handbag line, brand new for Spring 2011, features tons of great multicolored and patterned bags at a very reasonable contemporary price point. The Milly Rose Garden Tote is big enough to use to make a very bold statement, if that's your style. Buy through Nordstrom for $295.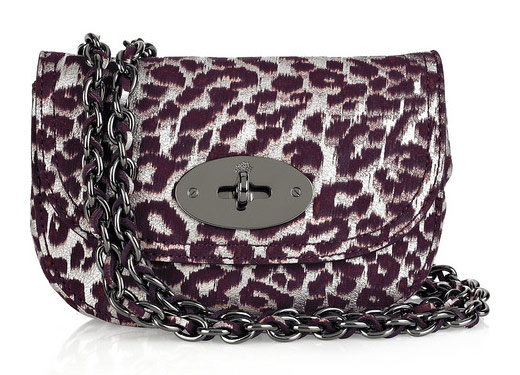 I tried to make this list without any animal prints since we've already done several posts on that trend, but the purple and gunmetal iteration of the Mulberry Bayswater Belt Bag is just too cool to resist. Warm weather? Cold weather? It doesn't matter; this is a year-round favorite. Buy through Net-a-Porter for $425.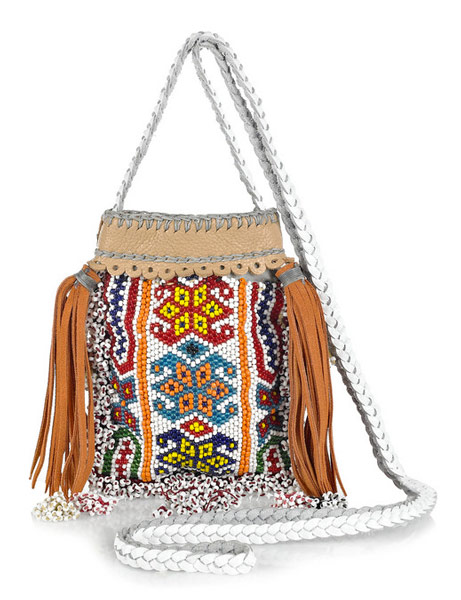 You won't find many handmade bags at this price point, and the neo-Native American pattern and beaded finish of the Paul and Joe Perlee Handmade Beaded Bag fit the season's print and texture trends to a T. My recommendation, though, is to find a retailer that sells bags actually made by Native Americans so that you can get the look and contribute the the sustenance of the culture simultaneously. Buy through Net-a-Porter for $315.