Anyone who's an active pop culture consumer in 2013 knows that the things that are popular are not necessarily the same as the things that are the best. The two categories are related and often similar, but they're not the same, and they're both interesting for different reasons. We'll be exploring the year's best bags more thoroughly in January, but right now, we want to talk about The Biggest Bags of 2013.
Some of these designs (which are listed in no particular order) are new for this year and some have been around for a while, but they were all instrumental in shaping the way that consumers viewed accessories in the past calendar year. They're trend-setters, they're wait-list-makers, they're the bags that have driven thousands of women crazy until they got their hands on them. Here's to another year of bag lust.
1 / 7
---
Celine Trapeze Bag
You can't talk about bags over the past few years without mentioning Celine; Phoebe Philo's accessories have helped usher in a new area of luxury modernism, and you can see the brand's details echoed in bags at every price point. With the Luggage Tote's popularity running its course, 2013 was all about the Trapeze.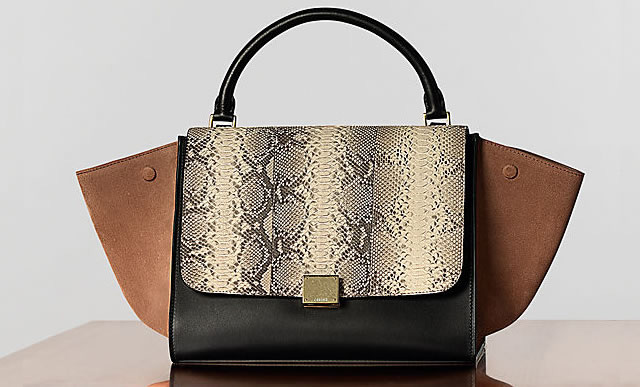 2 / 7
---
Fendi's accessories line as a whole is plotting the way forward for good design on the luxury mass market, and the spare, crisp look of the 2Jours tote is the brand's current pride and joy. It lends itself so well to both single-color leathers and wild embellishments that the opportunities are nearly endless.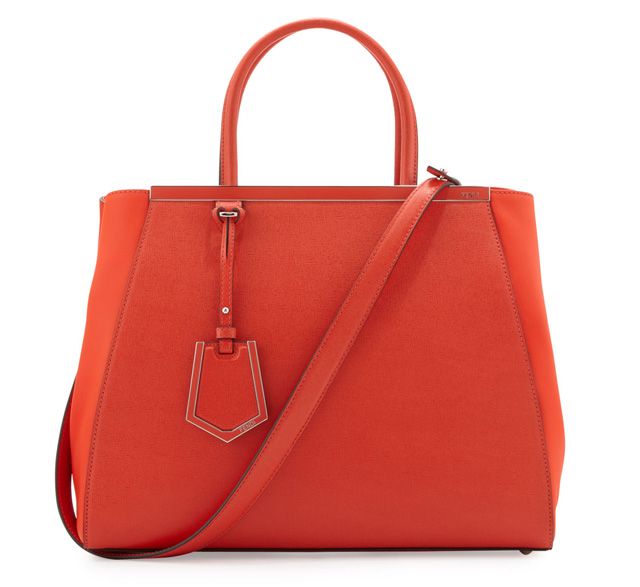 ---
While technically not a handbag, these fuzzy, funny bag charms are a runaway success worthy of note in any year-end accessories review. $500, $600, $700 for a keychain? Fendi can't keep them in stock. Other brands will surely try to pull of similar marketing tricks in the year to come, but I doubt any will pique consumer curiosity the way these little monsters did.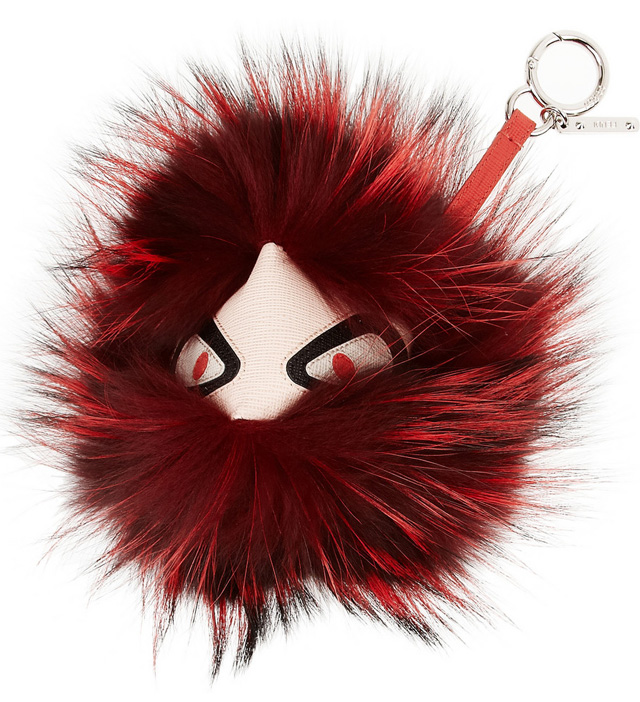 3 / 7
---
Coach has been a sleeping giant for years; it's a brand with a huge fan base, excellent brand recognition and a wide-ranging retail operation, but it's never quite achieved its goals when attempting to modernize its image for sophisticated fashion customers. With the Borough Bag, plus new outerwear, shoe and apparel lines, the brand might finally get over the hump. The bag, which is the revitalization effort's flagship piece, has been a huge success.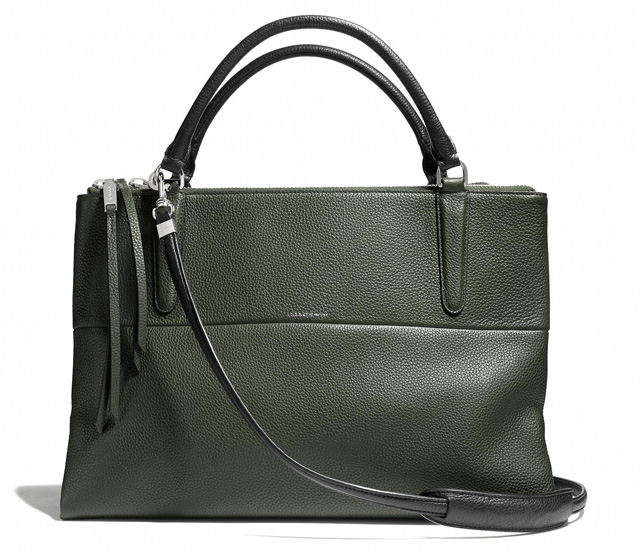 4 / 7
---
Speaking of revitalization efforts, Louis Vuitton has undertaken one of its own in 2013. The brand wants to push its famous logo to the back burner in favor of more expensive leather bags, and that effort has produced both some beautiful bags and some that seem like growing pains. Consumers seem fairly split on which category applies to the W Bag, but its significance is less debatable.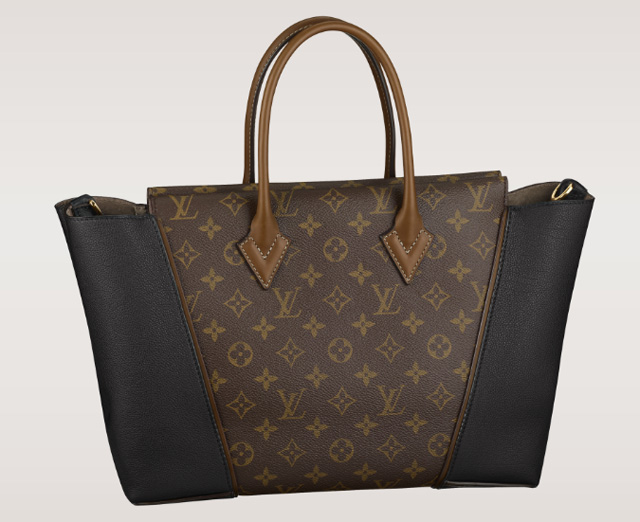 5 / 7
---
I've been covering the accessories industry in a professional capacity for nearly five years now, and I can't remember another brand coming out of nowhere and suddenly being on every editor's wish list as quickly as Mansur Gavriel has with its chronically sold out bucket bags. Not only did the brand, in its second season of production, galvanize the bucket shape as one of the biggest bag trends of the year, but it served as a reminder that insane covetability can indeed come at a three-figure price tag.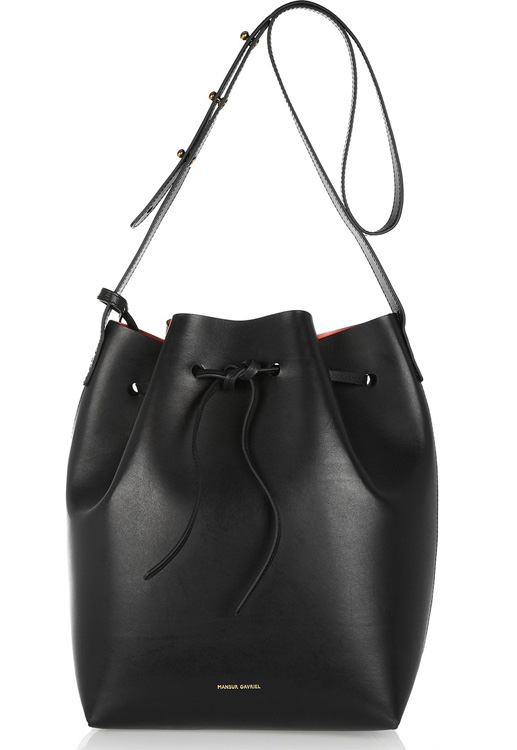 6 / 7
---
In fact, it was a good year across the board for three-figure price tags. The MICHAEL Michael Kors Selma Bag, which comes in at under $400 even at its larger size, was a departure from the logo-ridden, heavily detailed bags that Kors' diffusion line is generally known for. With its tailored shape and relatively subtle branding, this was a bag that quickly sold out in its most covetable colors, even with the vast Kors manufacturing and distribution machine behind it.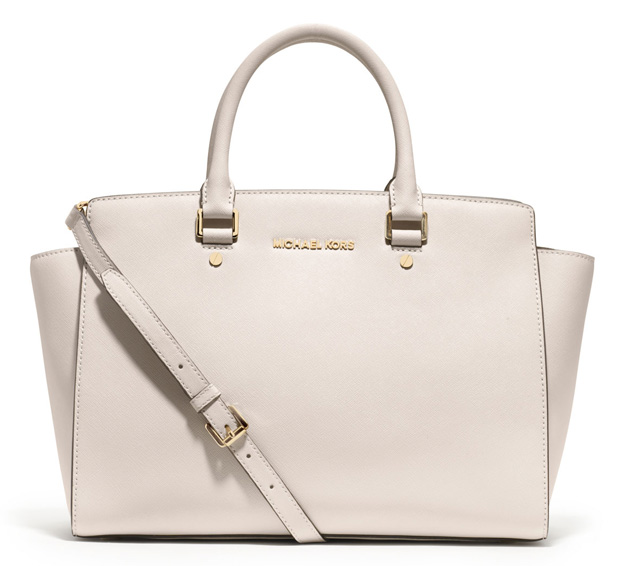 ---
The Rockstuds are hardly new, and in fact, they're likely on their last legs as Valentino's marquee accessories line. That hasn't stopped them from continuing to sell briskly and pop up absolutely everywhere, though. Rockstuds are still a favorite of celebrities and fashion people alike, and their feminine-with-an-edge look has influenced tons of other designers.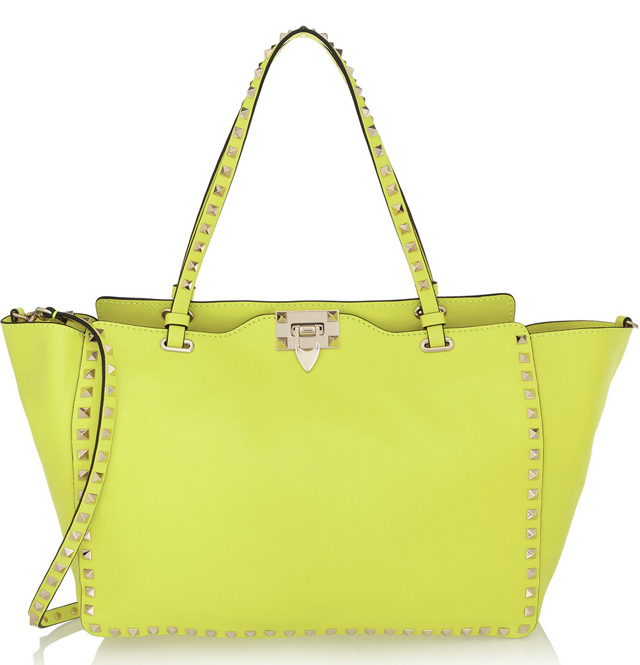 7 / 7
---
Chanel Boy Bag
If you're not in the market for a Chanel bag, you might have missed how hard it can be to go into a Chanel boutique and actually put your hands on a Boy bag. The popular sizes and leathers are gone almost immediately, which is no small task for a bag that costs this much. Even the expensive exotic versions don't hang around for long; the Boy has proved to be exactly the sort of modern Flap Bag update that Chanel needed to further entice a younger audience while still appealing to stalwart Chanel ladies.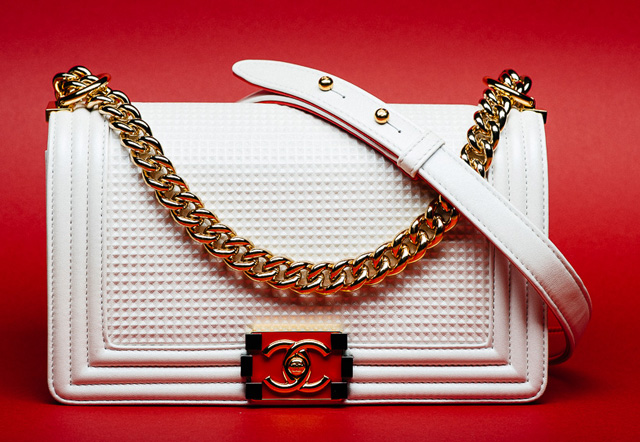 P.S. Please consider supporting our small, bag-loving team by clicking our links before shopping or checking out at your favorite online retailers like Amazon, Neiman Marcus, Nordstrom, or any of the listed partners on our shop page. We truly appreciate your support!