I have been a longtime admirer and wearer of Tory Burch's bags. I used to shop the brand regularly when I was first dabbling in the world of designer handbags and I considered it my favorite brand a decade ago. My first boss had an appreciation and eye for fashion and I would excitedly tote my new Tory bags into the office at the start of my career.
Tory Burch's success is incredibly admirable, as she carved out a space for herself in an extremely competitive market and built a successful and easily identifiable brand in a remarkably short amount of time. Although I keep up with the brand regularly, it has been a while since I purchased a Tory Burch handbag. I admire them from afar, often adding them to my cart, but I haven't pulled the trigger on a new one in a few years.
That is subject to change because recently I have been fixated on the Tory Burch Lee Radziwill Double bag. I cannot get this bag off of my mind. When I first laid eyes on the bag I was delighted to see it was Tory Burch since their handbags are usually at a more budget-friendly price point, but at $998 this bag is sitting in my cart instead of in my closet. Admittedly, I find the price tag to be quite large for a contemporary brand, but I am still considering purchasing it.
I've highlighted the Lee Radziwill Satchel in a previous Look for Less post—it's very reminiscent of the Hermès Kelly! The silhouette nods to the iconic Hermès design while still possessing its own distinctive identity, an impossibly tough balance to strike, yet Tory Burch mastered it. I love the structured satchel version of the Lee Radziwill bag, but the slouchy aesthetic of the crossbody version has me full-on yearning. The Lee Radziwill Double looks like a Kelly and a YSL Muse Two had a baby, which is not at all a con in my opinion, because I love both of those designs.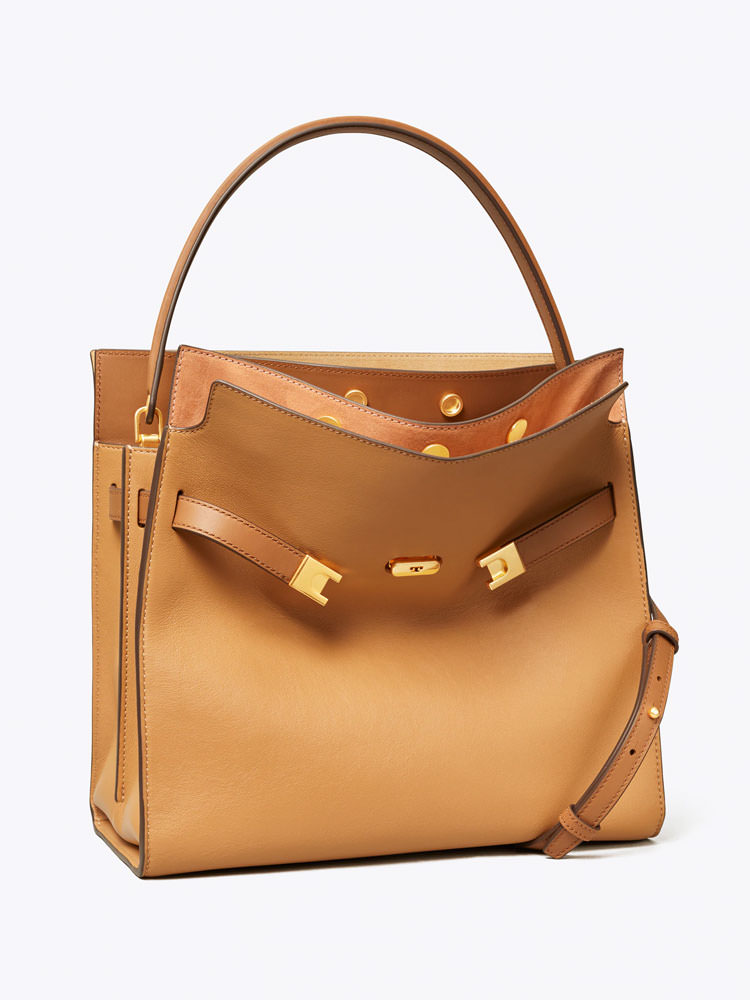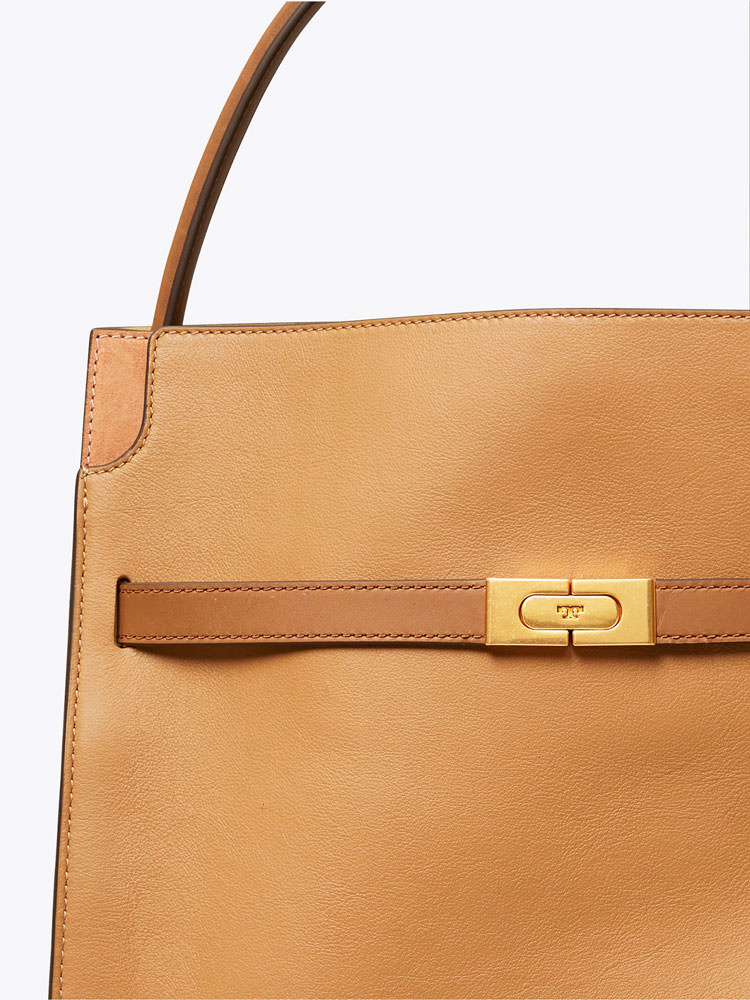 The Lee Radziwill Double is definitely a large handbag, which of course is a big reason I love it. Measuring in at 9.6"H x 10.8"W x 4.8"D it could easily fit all of my essentials, including my MacBook Air and Kindle Paperwhite, it is certainly spacious. The bag has an open top with a button tab closure and, since I live in the suburbs and drive everywhere, this would not be problematic for me, but it could be a security issue for city dwellers.
There is an interior zip pocket for valuables such as a wallet or any other smaller items you may want to keep secure (AirPods, keys, a phone, etc). The best feature of this bag other than the gorgeous design and slouchy aesthetic? The adjustable shoulder strap. I love bags that can be worn in multiple ways, so being able to carry it in the crook of my arm or on my shoulder is such a big bonus for this design.
The more I look at this bag, the more I want it. Inspired by style icon Lee Radziwill, the younger sister of Jackie Kennedy Onassis, it is the ultimate casual bag while still emanating a cool-girl aesthetic. The light brown color is the ultimate autumnal color. The reason I haven't gone ahead and purchased it already? That price. I just cannot get over spending a grand on a Tory Burch handbag. Should I bite the bullet and get it, designer aside?