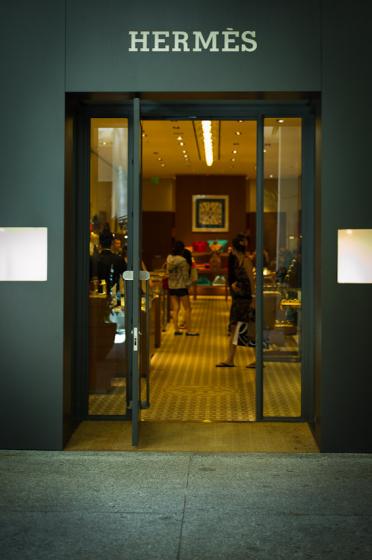 Today was rather uneventful.

The goal was to shop for a small present for the father(-in-law), the place to go was Bal Harbour Shops in north Miami. Unless you live under a rotting tree stump, you are aware that Bal Harbour is the place to go if you itch to visit satellite stores to the world's biggest fashion houses. Everyone who matters is present.
Even if you are not in to blow your savings account, it's an experience to walk around in itself. The people, the atmosphere and the shiny koi fishies make the trip worthwhile.
We ended up only staying for no more than fifteen minutes. The father-in-law is ending up with a new silk tie from the 'H' today, while you get to enjoy a few randoms I snapped during our brief attendance. Don't forget to click for full-size and descriptions.