Sometimes, you look at a bag and you just know. You can feel it on your shoulder, you can see yourself rummaging around for your stuff inside of it, you can see it sitting on your desk at home, which is where your bag always goes when you get home. If you happen to be me, at least.
When I looked at the Tory Burch Dean Metallic Hobo, those are exactly the types of thoughts that scurried through my head. This bag may not be obviously my style, but there's just something about it that makes me want to throw it over my shoulder and conquer the world. Or, at least, go to the mall.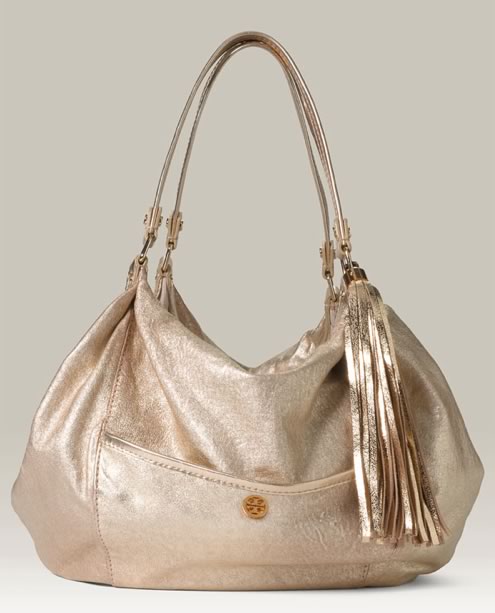 Something about the bag just looks so comfortable. I get the feeling that it would easily swing onto my shoulder and then stay put once it got there, and there's nothing that bothers me more than a bag that falls off. It already looks soft and inviting, like you wouldn't have to break it in at all. Just take the stuffing out, put your stuff in, and it's ready to go like it's been your favorite bag for a month. I appreciate that Tory Burch did all the work for me. Buy through Nordstrom for $395.