Sometimes, as soon as you see a bag, you know how you feel about it. Love it or hate it, its role in your life is clear.
That's exactly how I felt when I first laid eyes upon the Rebecca Minkoff Lovers Clutch. I knew from first site that it would easily occupy a very special place in my heart, and it has continued to impress me.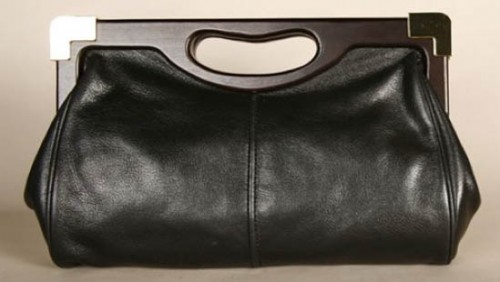 And it's all in the statement-making dark wood handle. Combined with the little gold caps at the corners, it gives off a boho 70s feel with a decidedly modern twist, and depending on the leather color that you choose, it's a shape that can be used day or night, winter or summer, for years to come. I think that the black looks incredibly modern and cold-weather-appropriate next to the dark brown frame. Buy through Luna Boston for $295.