Why is it always that, as soon as I get done explaining to you guys exactly why something is not my style, some designer out there sees fit to produce a bag that makes said thing completely irresistible to me? Maybe it's the universe giving me something to write about, I don't know.
Remember a few days ago, when I said suede was dated and conservative and not my thing at all? Well, I've found a notable exception: the Kooba Darcy Shoulder Bag.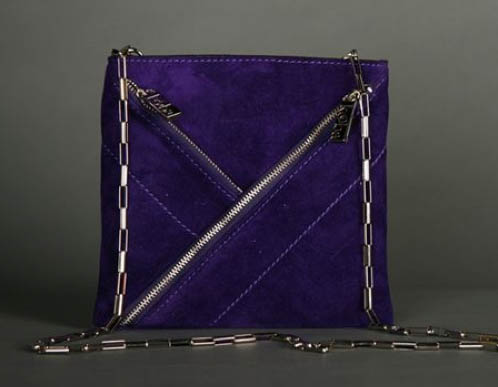 And really, how could you not love it? The little bag is very structured, so it makes up for the unpleasantly inexpensive visual that suede can create if it's allowed to slouch too much. Plus, since the bag is so petite, I don't feel like a suede blanket is about to cover me.
Of course, the real star of the show here is the gorgeous, saturated, bright purple color. Who doesn't want to add a little pop of that to every outfit in their closet? I know that I do. Buy through Luna Boston for $245.