Look at the Halogen Leather Satchel. Think about it. Then think about all of the other bags that you've seen on PurseBlog. Ok, you ready?
Is it just me, or does this bag look like a Proenza Schoulder PS1 and a Coach bag had a Barney-colored baby? It can't be just me. The straps at the front remind me of the Proenza bag, but the structure and scale (not to mention the turnlock) remind me a lot of Coach.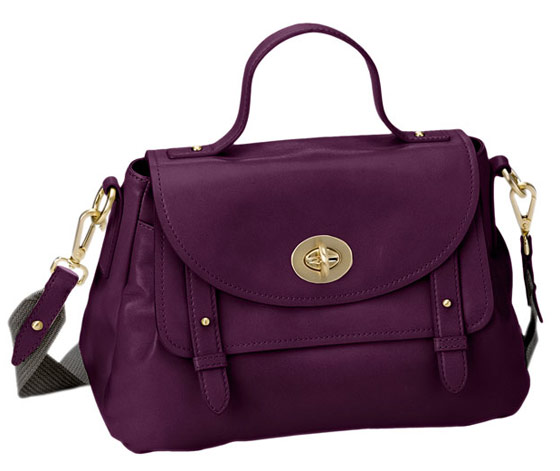 But really, I mean all of that in the nicest way possible. The color is perfect to ease yourself into the transition from summer to fall, the body of the bag is entirely leather, the finish looks nice, and it's relatively inexpensive. This little bag with the little price tag has a lot going for it, if you don't mind a bit of a derivative look. Buy through Nordstrom for $178.