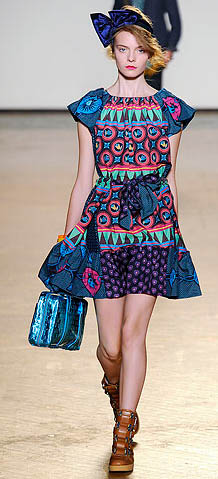 When the models hit the runway for Marc by Marc Jacobs Spring 2010, I'm pretty sure that every hipster in Brooklyn fainted from pure glee. Someone go check on them and make sure that they're ok.
The more accessible, lower-cost line from Jacobs has always had a certain irreverent, downtown appeal, and this particular set of clothing crystallizes that notion quite well indeed. It's a mash-up of 80s colors and shapes with tribal prints and flavor, and the result is kicky, fun, and bound to start a wave of (somewhat toned-down) trends that you'll be able to find in a mall near you.
Looking at the photos, I can't help but get the feeling that the collection can be described only as joyous. It's a celebration of the enthusiasm of youth, of the tendency of the young to mix odd things together haphazardly, and the kind of combinations you can get away with if you can call them experimentation.
Which is not to say that the collection was unrefined in the least – the appearance of plaids and prints in the same outfit, as well as contrasting instead of coordinating colors, is not a happy accident. The materials, patterns, and hues were expertly chosen by the MBMJ design team to play up their happy dissonance, and the counterpoint that the plaids, stripes, and tribal prints create for each other are hugely successful.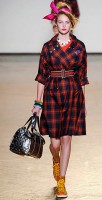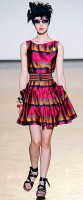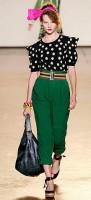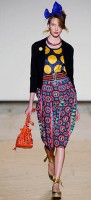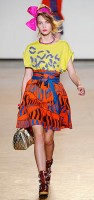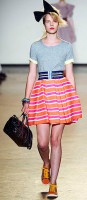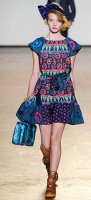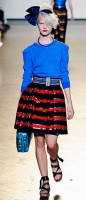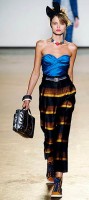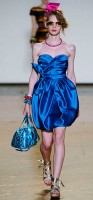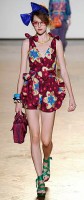 Images via Style.com.