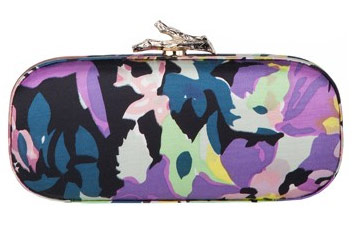 When I predicted a week ago that Diane Von Furstenberg's first box clutch wouldn't be her last, I couldn't have guessed how quickly she would prove me right. Soon thereafter, DVF's Resort 2011 collection surfaced with two clutches that used the exact same clasp hardware as the twig-topped Fall/Winter 2010 clutch.
We know now that the clutch will come in a shorter version to go with the elongated shape that we first saw and, similar to box clutches from Bottega Veneta and Alexander McQueen, the clutches will be rendered in a variety of colors and materials. A picture of the shorter leather version is after the jump.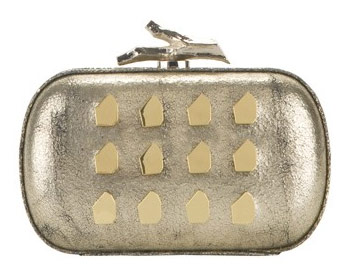 Personally, I prefer the patterned version at the top of the post. Which one do you like the best?
Pricing and availability information is not yet available. Pictures via Women's Wear Daily.