Before we start, I'll go ahead and reveal my bias: I'm a big fan of the Botkier Trigger bag. I have a yellow one from Spring/Summer that I use quite a bit, and I never stop getting compliments on it from random strangers. I remember when the original iterations came out (and I still wish that I had scooped one up in this gorgeous oxblood shade that they once came in).
It looks as though our friends at Botkier have moved on from the tote version of the Trigger, but they're still making the Botkier Trigger Moto Clutch for all of us to enjoy.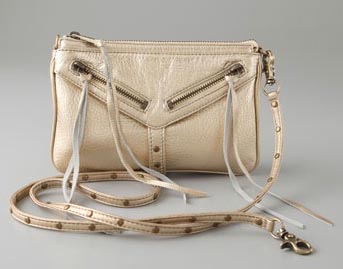 This bag has all the style and charm of the original Trigger in a smaller, wearer-friendly shape. It takes on the current tiny bag trend while still giving a nod to the styles of the It Bag-crazy mid-2000s, creating a then-and-now symbiosis that I find utterly irresistible. It's an old favorite reinvented for a soon-to-be brand new decade. Buy through ShopBop for $295.