Botkier Addison Croc Satchel is a belt. I can't quite get passed how the shoulder straps wrap around the bag as if the straps are going in and out of belt loops. Is it just me or do you see it too? Perhaps the bigger issue is the contrasting taupe croc-embossed leather and dark brown leather trim. For some reason, I am disappointed with this bag and I can't seem to move on.
The only thing that I keep seeing when I look at the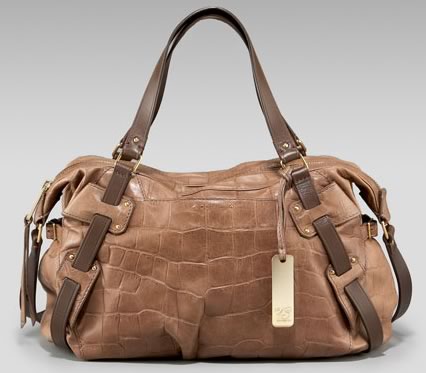 Well, that's not entirely true. I actually can see what the folks at Botkier were thinking when designing this satchel. The classic shape is one that I always appreciate. In fact, I don't even really have a problem with decision of using taupe croc-embossed leather. However, the overall look of this bag is, unfortunately, off. Buy through Bergdorf Goodman for $450.