Unlike most other designer brands, Saint Laurent has not gone through many iterations of change over the last few years. In fact, much of the brand's DNA under previous creative director Hedi Slimane remains unchanged, with the signature YSL logo at the forefront of Saint Laurent's accessory lines.
However despite these offerings being readily available within Saint Laurent's assortment, like the Loulou and the Niki, within the last two years the brand has begun to release more nondescript, logo-free designs.
Possibly in an attempt to slowly move away from relying on its YSL hardware while diversifying its lineup, these understated designs have been released little by little, in a way trickling out versus turning on the faucet full force. And while we've analyzed creative director Anthony Vaccarello's many moves over the years, his latest pared down design is most definitely his best one yet and is a refreshing look into the brand's new direction.
New for Spring 2021, Saint Laurent introduces the Le Maillon bag, a sleek shoulder bag with an understated elegance that screams luxe but in a completely simple way. Reminiscent of the past with its structured, clean lines and gold hardware, the Le Maillon posseses a vintage vibe with a modern appeal.
Featuring an accordion-like, gusseted shape with a flap closure and elegant hardware detailing, the Le Maillon is named after its streamlined hardware as maillon literally translates to link. This new piece is as practical as it is pretty and with overall dimensions of 5.75" L x 9.5" W x 1.5" D, it is the ideal size - not too large and not too small.
Crafted from soft calf leather and lined in leather as well, there are two main internal compartments as well as a zippered pocket and a slit pocket. The separate compartments allow for easy organization and the bag's shoulder strap is adjustable. The Le Maillon is available in a range of colors from basic neutrals to bold red. Purchase now via MyTheresa for $2,490 or Pre-Order via Saks.
1 / 3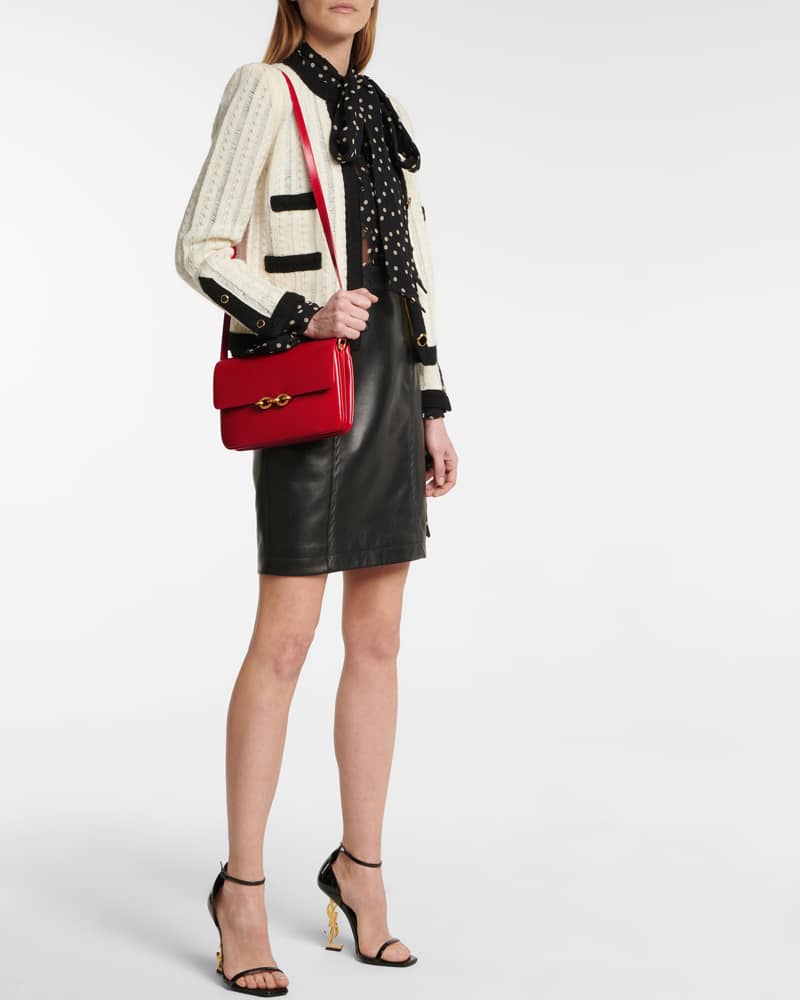 2 / 3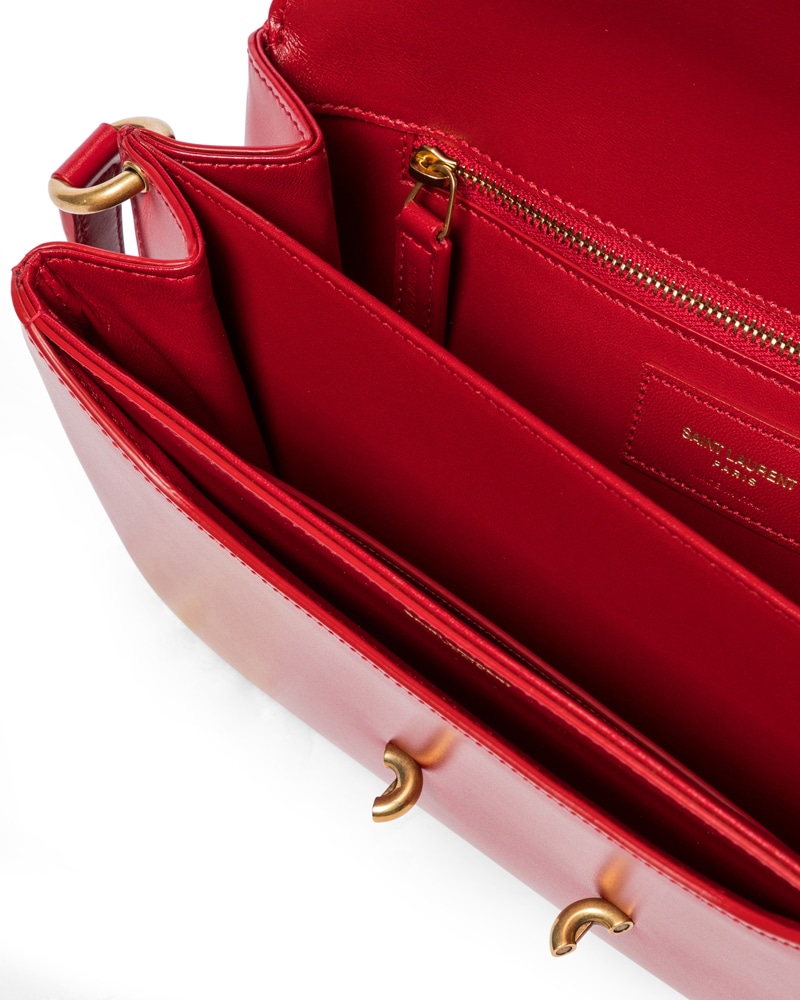 3 / 3