People ask me all the time if I still love bags after being deeply invested in the bag industry for over 15 years now. I can honestly, without hesitation, tell them yes. Bags mean so much to me and still bring me joy after all of these years. My needs when it comes to my bags have changed greatly, but I still get that feeling of excitement when I see a bag I love and I truly enjoy sharing my passion with the rest of you.
One bag that made me want to hit purchase not too long ago was this specific color of the Saint Laurent Niki. I had already decided that the Niki is a bag line that speaks to me, with its overall distressed leather body, which gives the bag a worn in look, and the tonal leather coated logo, it's a bag that suits my personal style well. When I found this rich and ideal Fall colorway of the bag, I placed the bag into a compartment of my brain I reserve for the bags that I yearn for and won't forget.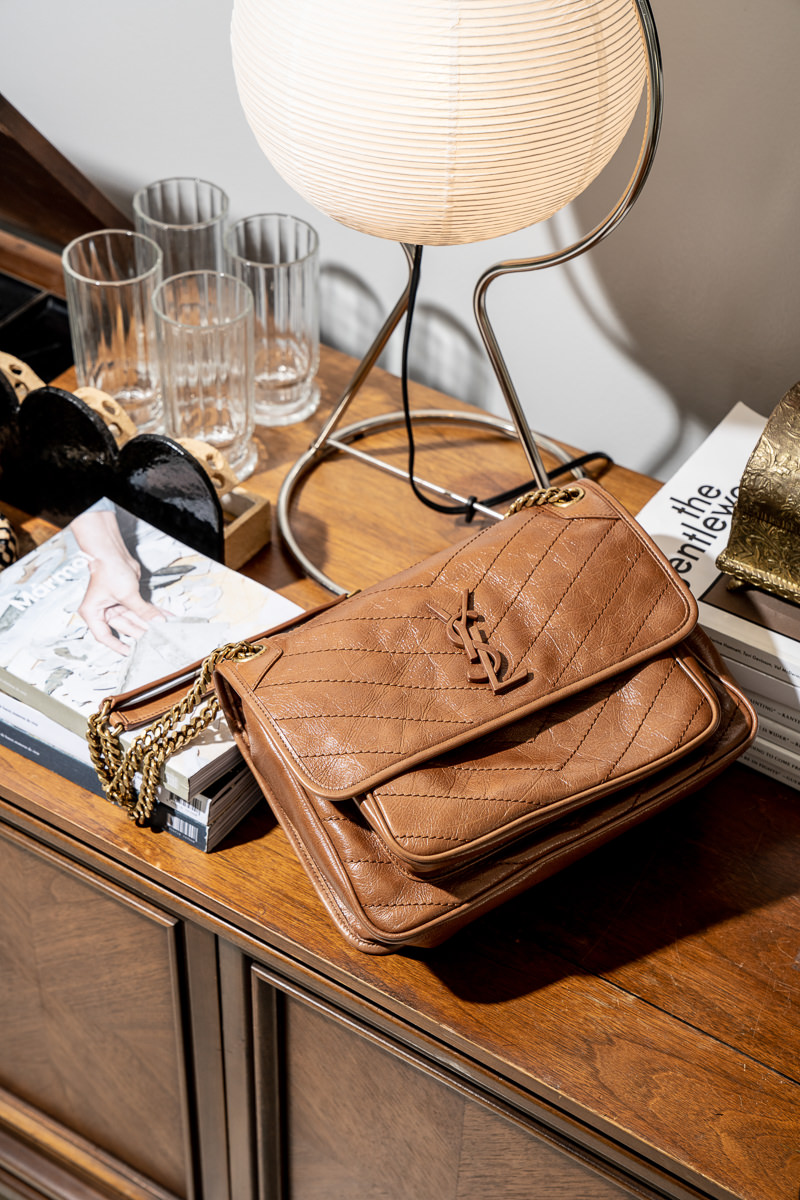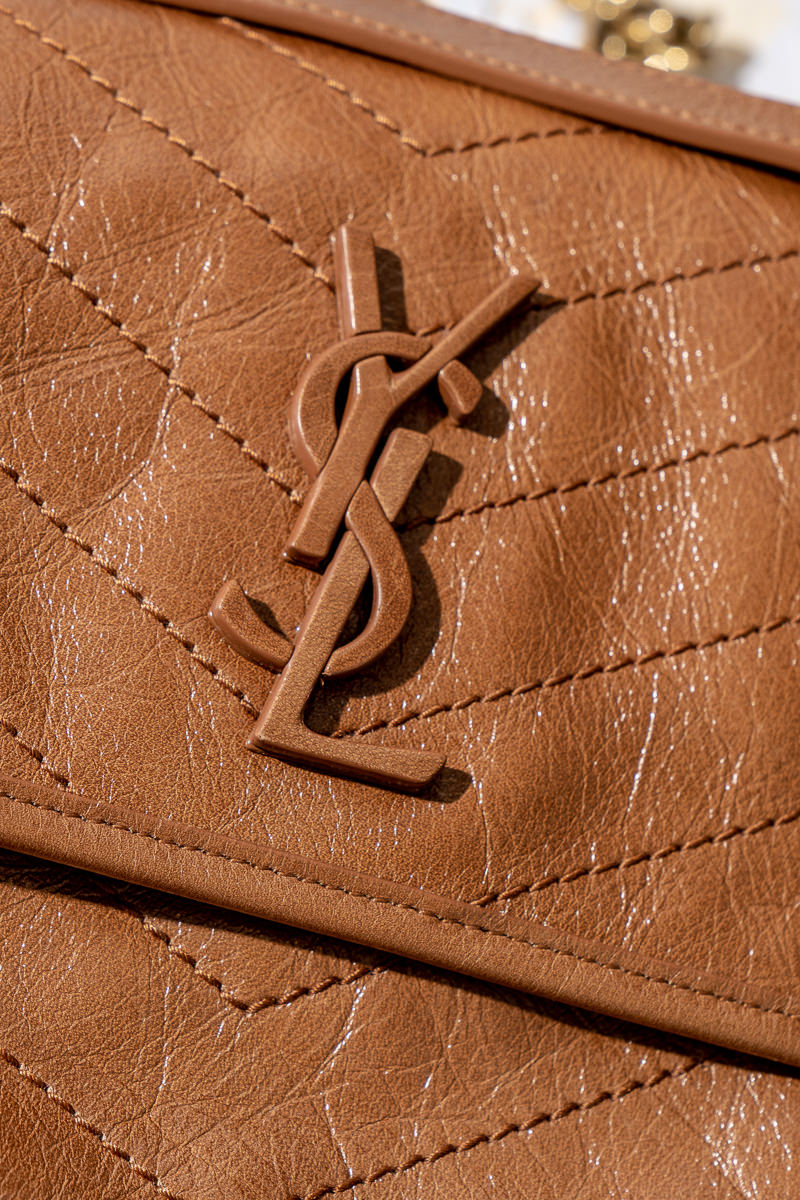 I finally got my hands on the bag, and though it was a press sample from LUISAVIAROMA and not a bag I purchased, seeing this bag in person solidified how I felt about it the first time. The leather is luscious and rich with a stitched chevron print and a slight gloss on the calf leather. I have been really drawn toward the monochrome color palette which is why I find myself really digging this bag.
Aside from the color of the leather, the Niki is a highly functional bag. You can wear the shoulder strap single or doubled up with its 52cm drop. The front flap of the bag opens easily with a magnetic snap and leads to a front patch pocket that sits right under the front flap (it's very usable, it fits my phone!). After that, you'll find the large internal area with one zip pocket and one patch pocket. On the back of the bag is a back pocket that spans the width of the bag which makes it very functional as well. Overall dimensions are 20cm H x 28cm W x 8.5cm D.