A few weeks ago, I asked you guys to help me decide on my next big bag buy. I was dead set on getting something Gucci, but I couldn't choose between a Marmont or a Dionysus. I went back and forth for months, and when I still couldn't pick, I decided to summon the troops—all of you—for help!
I read over each and every comment and really thought about what you guys had to say! I thought and thought and thought some more, I tried on each style in store two or three times, and finally I settled on the Gucci Small Dionysus Shoulder Bag in Black. It's absolutely stunning, and I'm sure I would be very happy to have it in my closet, yet I wasn't jumping out of my seat to run to the store and get it. I wasn't "all in," so to speak, and I didn't know why, because I was really hungry for a new bag. I soon realized that I just wasn't hungry enough for that bag.
Last week while out shopping, I walked into Valentino and stumbled upon the love of my life: The Valentino Rockstud Medium Quilted Chain Bag in black. I didn't go in expecting to try anything on, let alone fall head over heels for a bag, but that's exactly what happened. I tried it on and was giddy. Those around me saw that I was beaming from ear to ear, and suddenly there wasn't a piece of my heart that belonged to the Gucci Dionysus anymore. Don't get me wrong, it's a beautiful bag, but once I saw the Valentino, I just knew.
A new handbag is a huge investment. Many of us only get one big bag buy a year, or even every two years, so when we finally commit we want to be sure. Here are four ways to know you've found 'the one.'
1 / 4
1. You Can't Stop Thinking About It
As soon as I walked out of Valentino without the bag, I felt sad. While I have—on occasion—made impulsive purchases, it's just not in my nature to see something for the first time and buy it right there on the spot. Even though I was completely smitten, I walked out of the store without it. However, every day since I have thought about the bag and making it mine. I've looked at it online more times than I can count, texted all of my friends to tell them I was no longer getting a Gucci bag, and looked at pictures of different celebs and influencers carrying it. I. just. cannot. stop.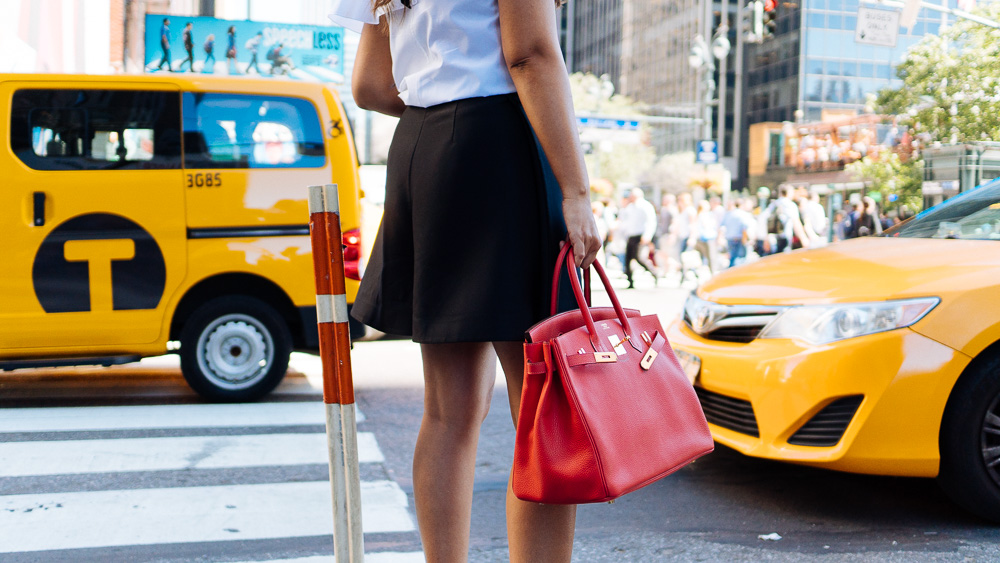 2 / 4
2. You Plan Outfits to Wear It With
This one is the telltale sign when I'm purchasing almost anything that I'm making a good choice! This helps me determine whether or not a bag, or any item for that matter, is truly 'my style.' If I can't picture it with pieces that I already own, then chances are it's not meant for me. While I can certainly see the beauty in most bags—duh, it's why I do what I do—that doesn't mean every beautiful bag is my style. If it doesn't go with what you've already got, then chances are it's not going to end well.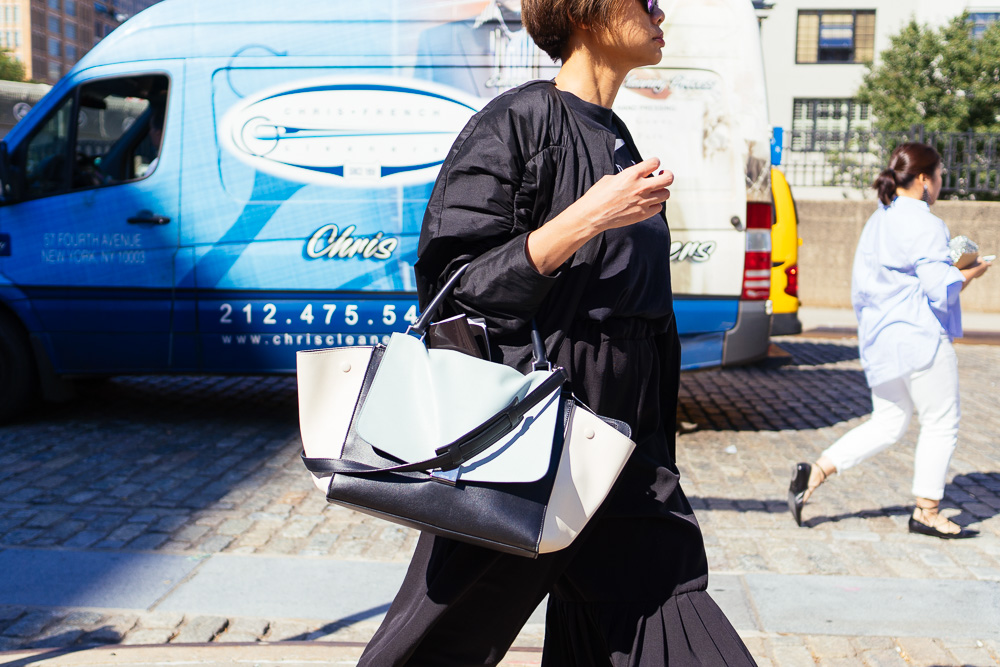 3 / 4
3. You Picture It Beside You
The other day, I ran to the grocery store to pick up some dinner. After finishing my evening run, I was looking less than fab in cropped black running tights and an oversized white tee. I traded my running sneakers for my favorite black leather converse high tops and I seriously stopped for a minute wishing I had the bag already! I thought of the beautiful black leather and chic silver studs and wished I had it to round-out my super casual look. I'm clearly a big believer in the 'life is my runway' notion.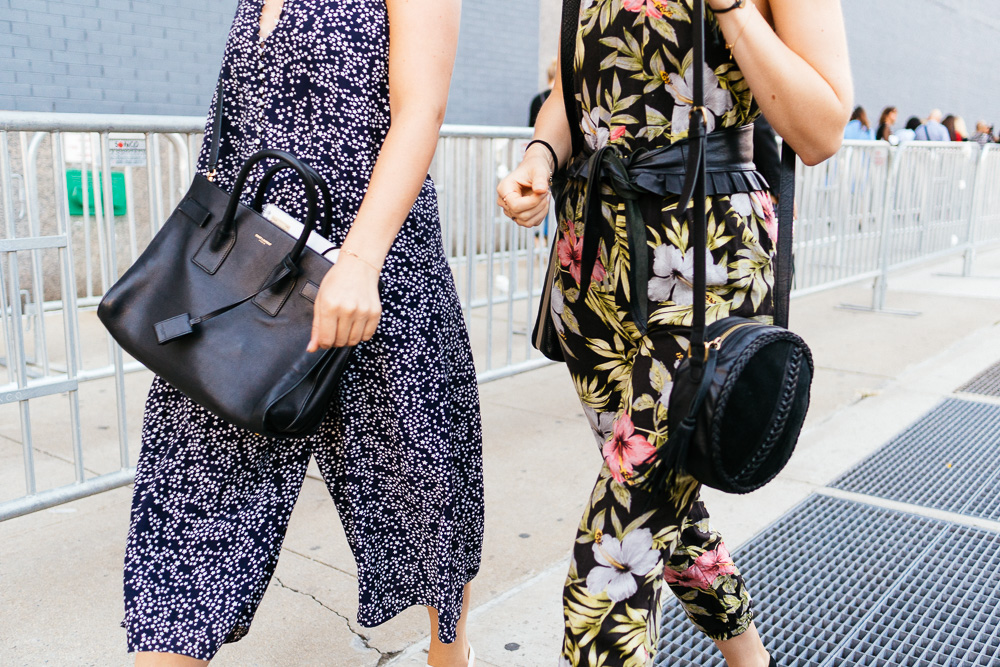 4 / 4
4.The Thought Of It Gives You Butterflies
The most obvious of the bunch; if it doesn't make your heart skip a beat, than it probably just isn't meant to be. Sure, there are a lot of things out there that I like and wouldn't mind having in my closet, but then there are those super special pieces that owning them would make me feel like the luckiest girl in the world. That's how I feel about the Valentino, and that's how you should feel about your next big bag buy, too! I totally can't wait to have it in my hands, and when I do, you guys will be the first to see it.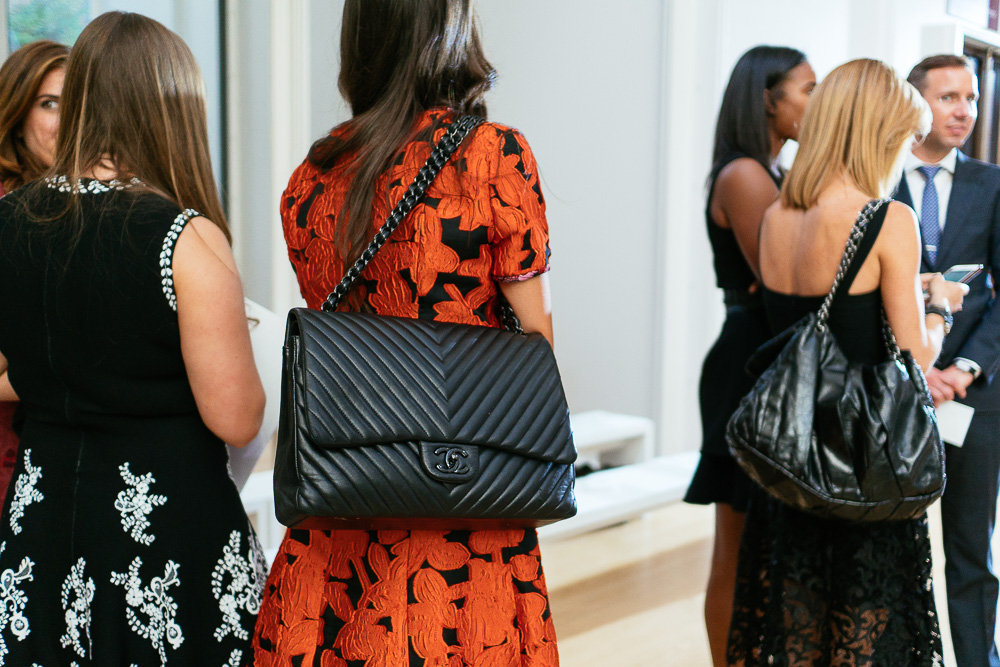 Tell us below, with so many beautiful bags out there to pick from, how do you know when you've found 'the one?'