In the nearly 3 years since San Francisco-based new bag brand Senreve launched, we've covered the brand a fair bit. Megs and I both purseonally love and use certain styles from the brand which is why we've continued to cover its ever expanding line. Senreve's bags are simplistic in shape and pack a punch in both quality and construction. Recently we were introduced to a new line of bags called the Dragon Collection. This collection features most loved shapes in an embossed croc effect leather. I was immediately drawn to this line because, as you know, I love a good embossed croc bag. Instead of shooting samples of this line as we've done in the past, we partnered with the brand to cover this new collection in a real, and honest way. We here at PurseBlog like to be as transparent with you all as possible, and though this post is not sponsored content (we'd have marked it as 'in collaboration with') I was gifted this bag. I chose the Coda Belt Bag for a few reasons, which I'll cover in detail below. Mainly I wanted to add this bag to my collection in Dragon Cream, because I already own a Coda Belt Bag in Noir and I knew I would be able to give you a proper review as it's a style I actually use, and love.
Aesthetics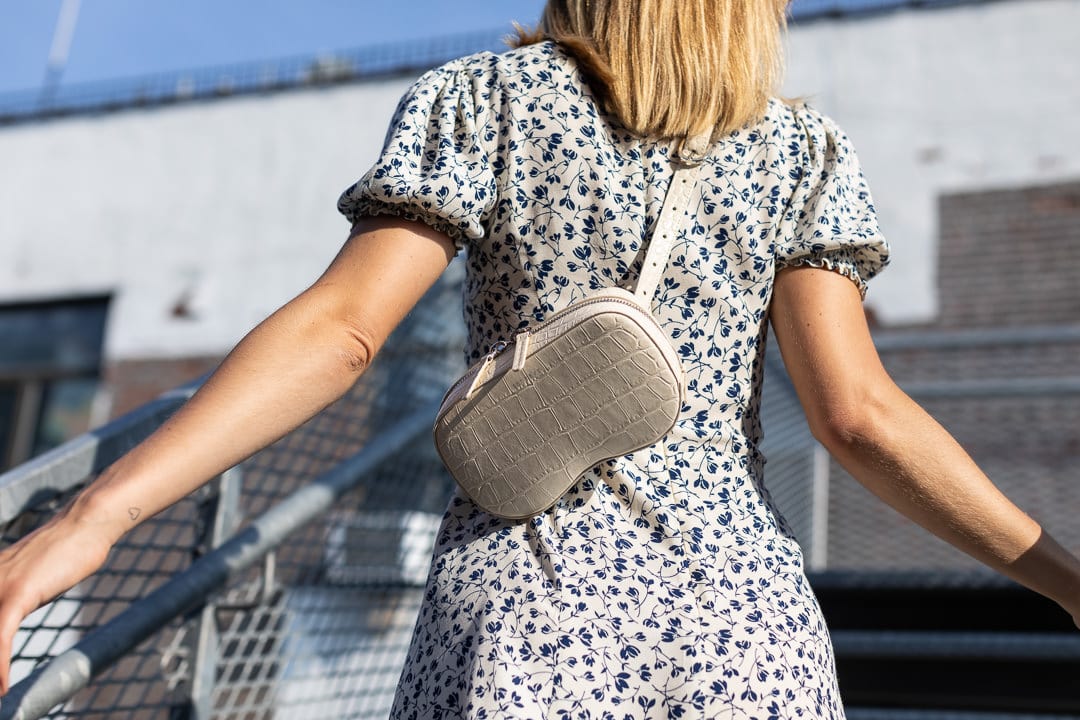 I'll admit that it took me a little bit to get used to the idea of a belt bag, and in the beginning I joked that a belt bag was just a glorified fanny pack, but once I started actually using one I was a belt bag convert! I chose the Coda style because it's simple, sleek and completely no fuss. This shape really allows the embossed finishing to shine, which is why I chose it over other bags in the collection. It's very pretty in white, called cream, and I've already received a few compliments on it when I've worn it around my neighborhood.
I adore the look of this bag worn cross body, which is why we chose to shoot it this way as it's how I really wear it, though you can see it worn as a true belt bag style here. Quite honestly if I were giving this a rating based on it worn as a belt bag, I'd likely give it a 3 as it's a tad bulky when worn on the hips. I love the look of this bag with dresses, but it also is a great compliment to an athleisure look. I sling this on to walk to my Pilates class quite often and it really is fairly versatile when styling.
Usability + Functionality



Though this bag packs a true punch in style, there are definitely some downsides to this bag, and belt bags in general. The first downside is the top zip—it's fairly stiff and requires two hands to get in and out of, though its difficulty is made up for in the fact that the zipper completely opens all the way around, which makes organizing and storing your things easy. I'm giving this category 3 stars, because when the belt bag is worn cross body, it's very easy to both wear and use. The functionality here is unmatched as this bag allows me to be completely hands free, all while my belongings are safe and securely worn close to my body. Again when worn as a true belt bag the usability would go down probably a half a star as it's fussy having to take a bag on and off your hips all day long. When it's worn cross body the belt loop, which is completely adjustable to fit all shapes and sizes, doesn't need to be opened to get the bag on and off.
The biggest problem with this bag for many would likely be the sizing. At 4″ L x 7″ W x 2.5″D it won't hold very much, but if you're like me and can streamline what you carry this bag is a great run around town bag. Inside there is a zippered pocket and a cardholder, however the third pocket is a slit pocket on the back exterior of the bag, which I often use to hold my debit card. You may think that's a bit risky, but the bag is so close to my body and the pocket is incredibly secure. If I'm running errands this makes grabbing coffee or going in and out of stores super easy as I don't even have to open the bag. Inside I was able to fit my small Louis Vuitton card case, my iPhone X, #oldceline sunglasses in a cloth pouch and a couple of various cosmetics.
Quality + Construction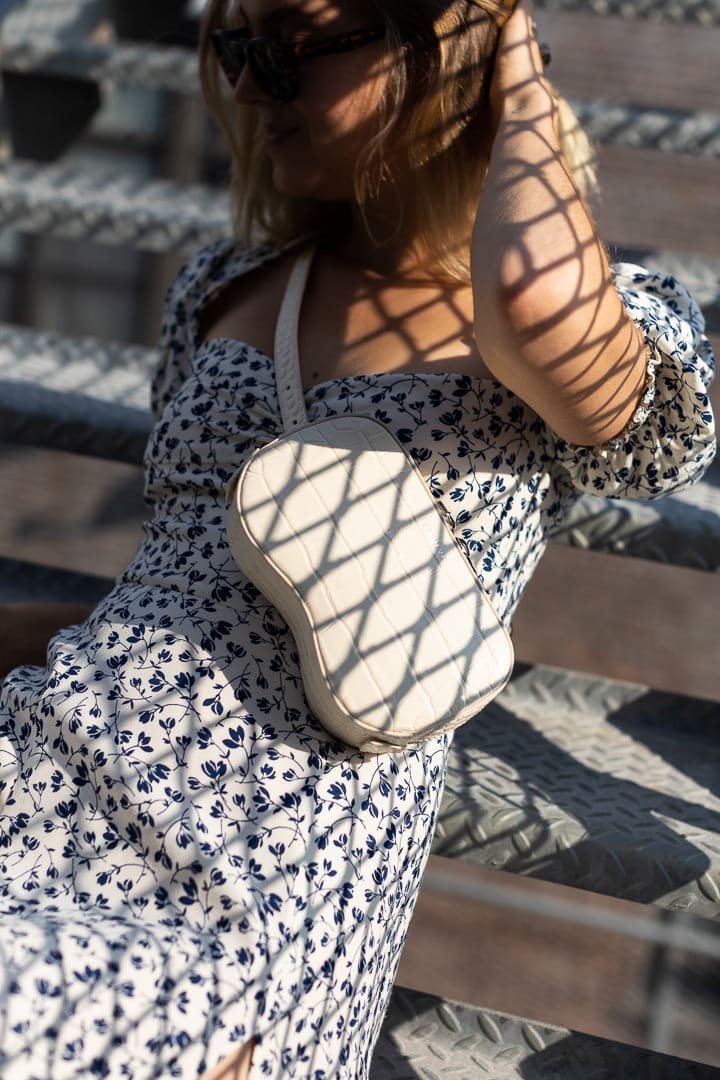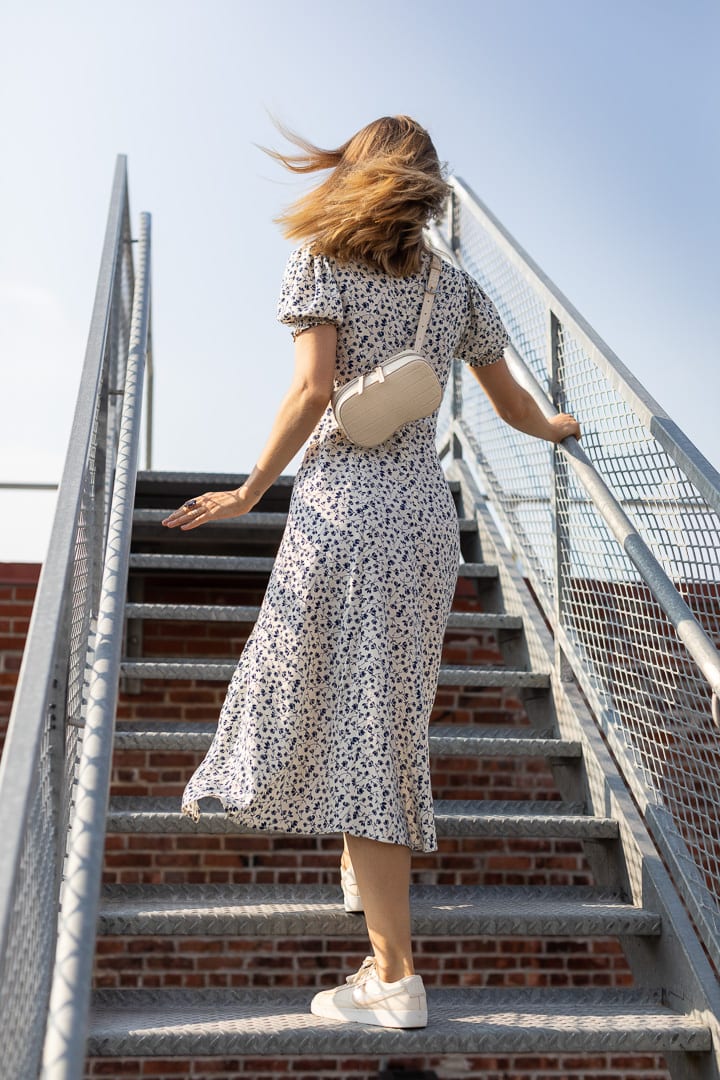 The Coda Belt Bag is made in Italy of Italian leather, and for a contemporary price point the bag is very well made. It's both scratch and water resistant, and I've found the quality to be very good with use over time. I can't tell you how many times I've gotten caught in the rain with this, and my other, Coda belt bag and I've never seen a change in the feel and shape of the bag and leather. The downside of this bag would be that it feels a bit stiffer than the leather Coda and additionally the interior is lined in micro suede which feels a bit chintzy, though it wipes clean easily and is stain-resistant so there's an upside too. I also dislike that the lining is a bit loose inside.
Price + Value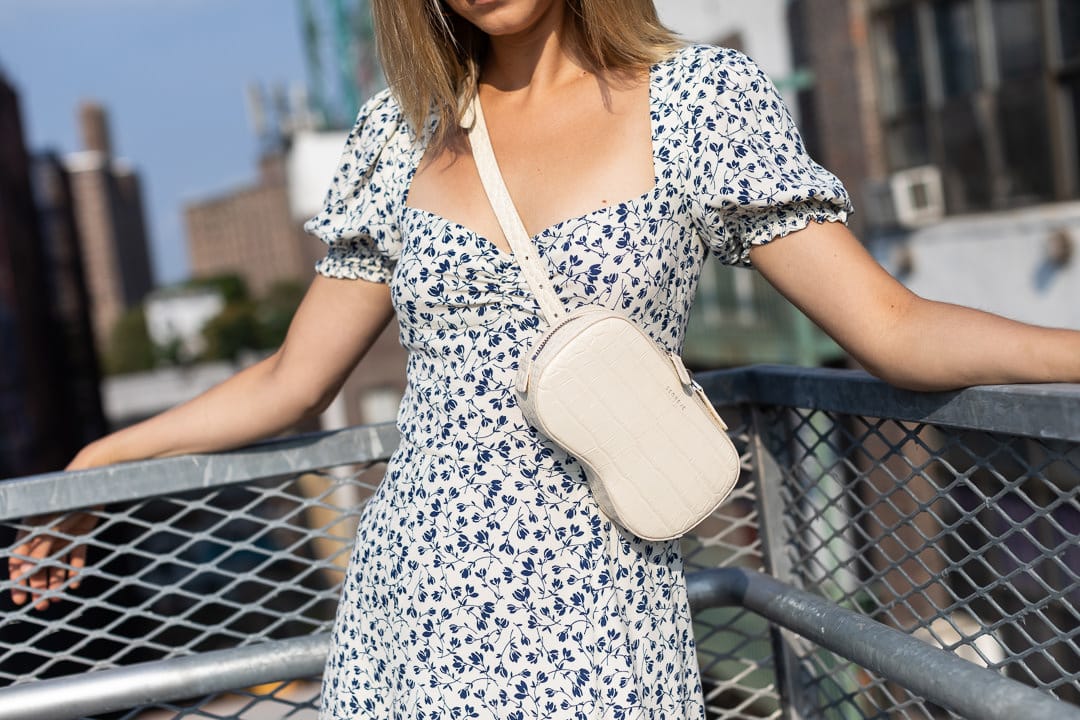 With handbag prices skyrocketing and belt bags becoming all the rage, it's hard to find a reasonable option under $600, but this bag does it. It's becoming increasingly hard to justify some bag prices, especially for a bag so tiny and in a shape that may, or may not stick around. This bag is an easily justifiable purchase. It's not only under $600, but it comes in just shy of the $500 mark too, and at $495 it won't break the bank. For the quality, the sleek design, and the Italian craftsmanship, I am confident that you'll find this bag is well worth the price.
Staying Power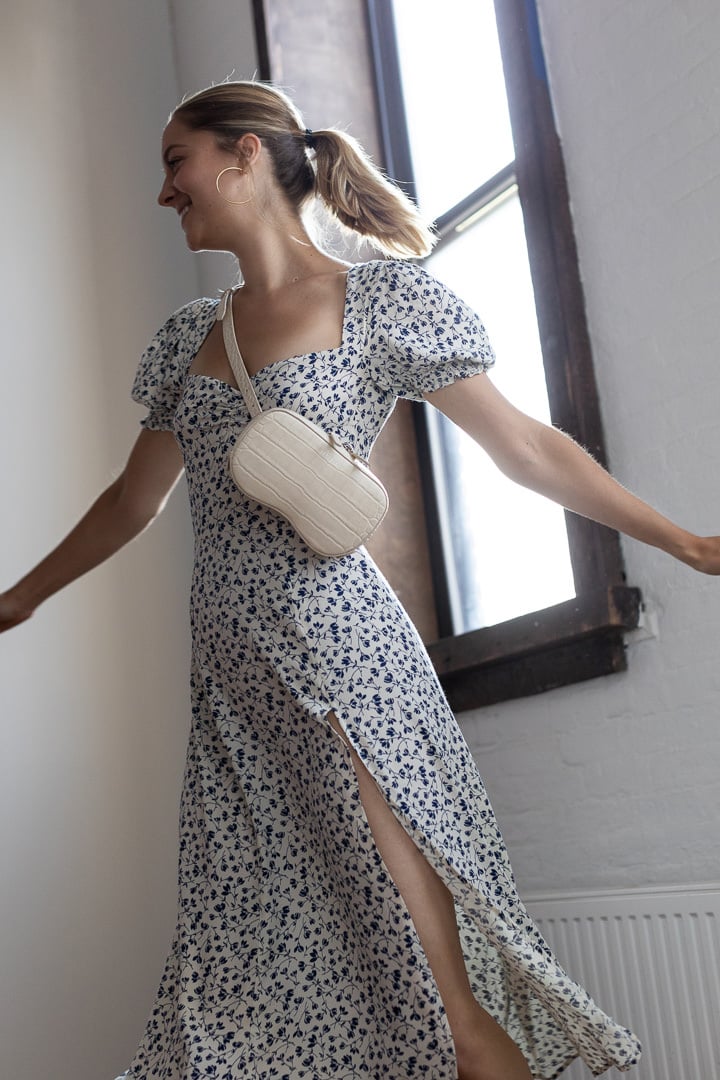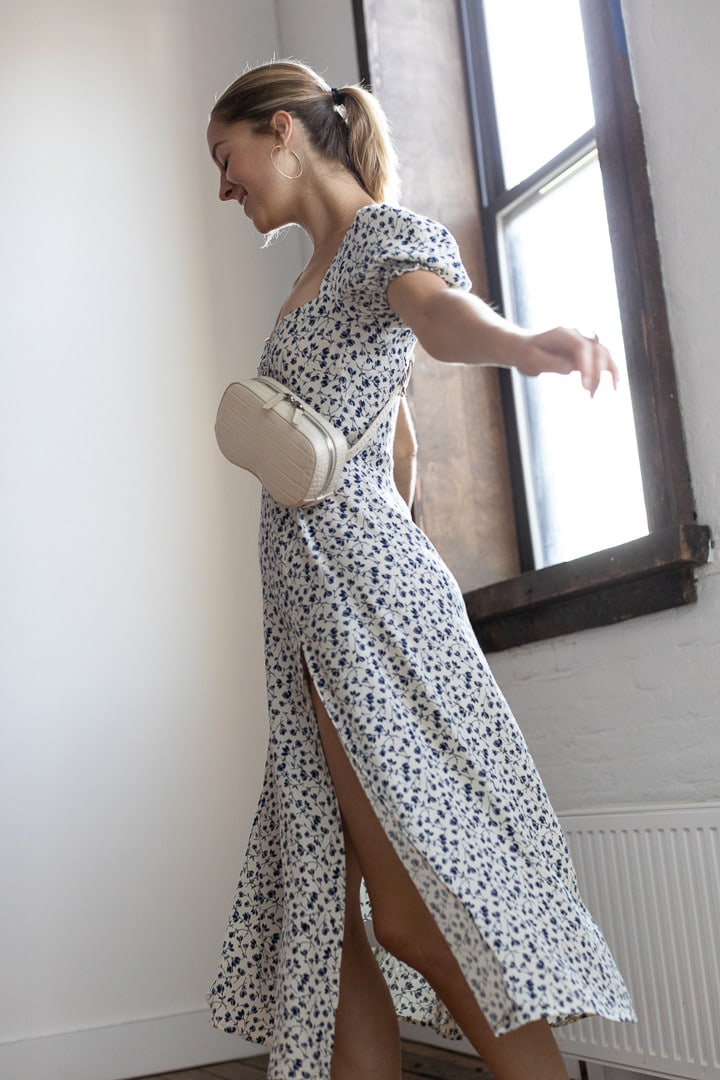 The future of the belt bag trend remains unknown, though it's hard to ignore that it has lasted longer than many handbag lovers thought it would. Due to the overall functionality of the trend, and the huge prominence of belt bags in the market right now, smartly investing in the style is not such a bag idea. The Coda's versatility also makes it a smart choice.
Overall Rating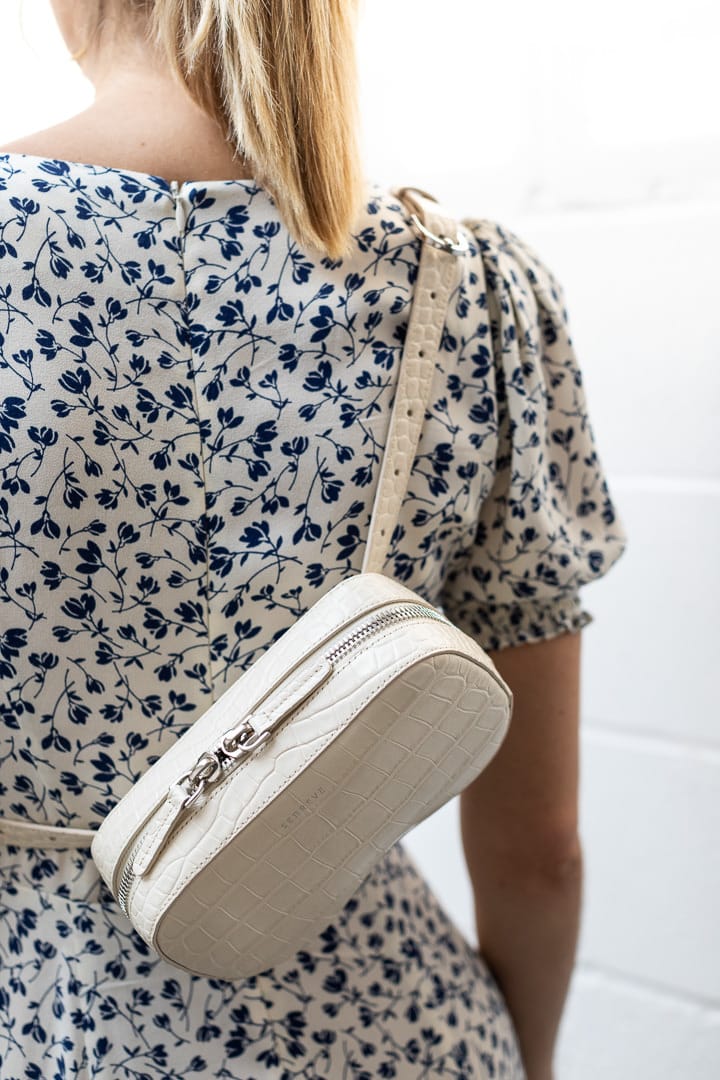 Overall this bag gets a solid 3.5 stars. The shape is sleek and stylish enough for everyday wear, regardless of if you're dressed up or down. For me, the size is just right for daily use running around town, and the pockets make the bag pretty easy to use. I've been using my first Coda bag since the winter, and the Dragon Cream I've had with me for the last month, so I can confidently recommend this bag to those looking to tap into the belt bag trend without spending a fortune. The Coda Belt Bag is still a baby (it was launched less than a year ago), but it has already performed insanely well for the brand. Shop the entire Dragon Collection via Senreve.