Well, fall is here, and even though many of our members are discussing the Spring 2014 lines that have made headlines this month, we are also shifting our wardrobes in anticipation of cooler days and nights. We thought it would be fun to look for some of our members' fall purchases around the PurseForum, so come on in and see what we found!
---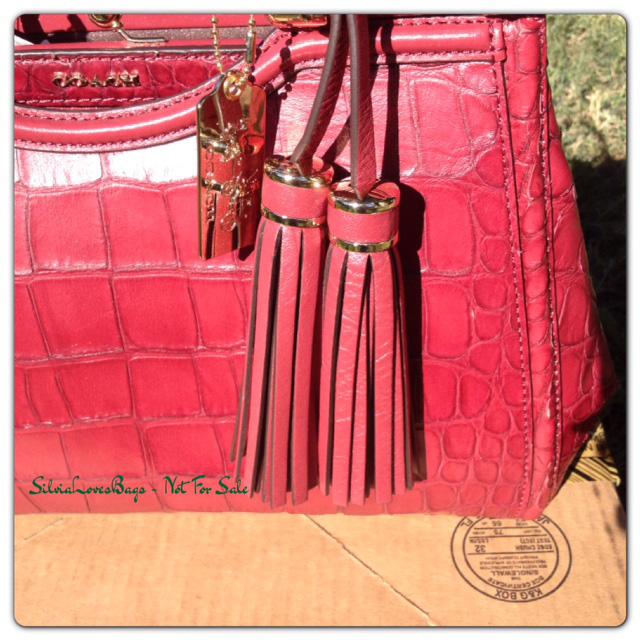 In Coach, plenty of reveals have been keeping our members busy this week. JennyLee133 added a beautiful Phoebe to her collection, and be sure not to miss her pretty wallet's cameo appearance. Coach fans got quite a treat when SylviaLovesBags revealed her new Madison in a wonderful shade of rust red, a color that will carry through the winter effortlessly. Several months ago, our very own Vlad started a thread in Coach for PurseBlog's preview of Coach Fall 2013, and this picture-heavy thread is seeing plenty of action as these bags and accessories make their way into our members' collections.
Paulina1234 doubled the fun with her reveal of a stunning bag and perfect pair of flats – we think you will love this shade of purple (and the shoes are as cute as can be). We were lucky enough to catch this reveal live, and it was fun to share the excitement with Paulina1234 and her Coach pals. Jesssh is looking for some help deciding on whether or not this bag is a keeper, so feel free to weigh in when you visit this busy subforum!
---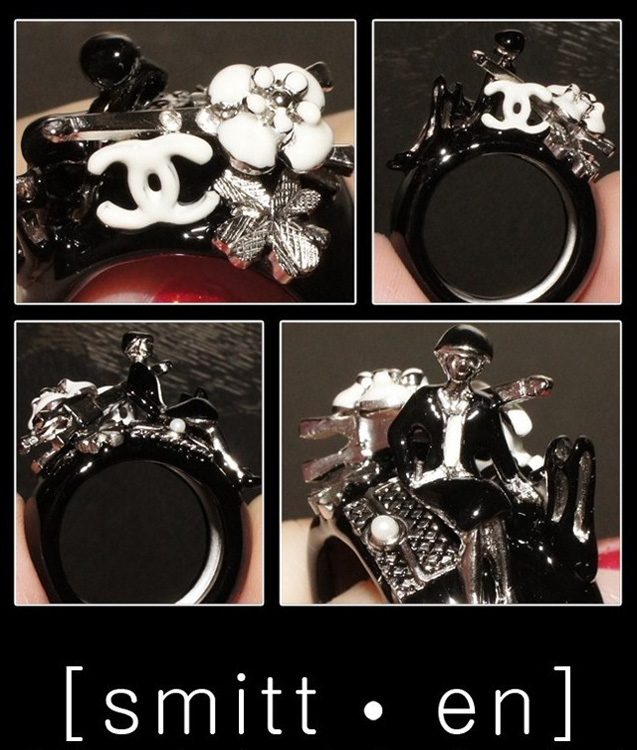 Chanel lovers have been sharing their September 2013 purchases in a dedicated thread, and it is certainly finishing up with a bang! This week, mytwocents stole our hearts with her gorgeous patent flap, and LVbemerry stole the show with her adorable Coco ring and terrific photo collage! We love the variety in this thread, which features myriad Chanel goodies large and small, from nail polish, to bags, to watches and everything in between. One of our favorites in this thread is the darling key pouch that ilovenicebags shared with us, complete with a surprise key chain that is not to be missed!
Also in Chanel, we found several members needing help with a decision. Want to weigh in? Tiffany_ is looking for some help with a Reissue decision, lovelvburberry needs some advice about a return and buni88 is wondering about a leather choice. Chanel is much more than bag reveals, there are always interesting discussions around this popular, iconic brand. We popped into the Instagram that Chanel thread and absolutely loved seeing what our members have posted. This thread is a must for any lover of Chanel, large bags or small (very very very small)!
---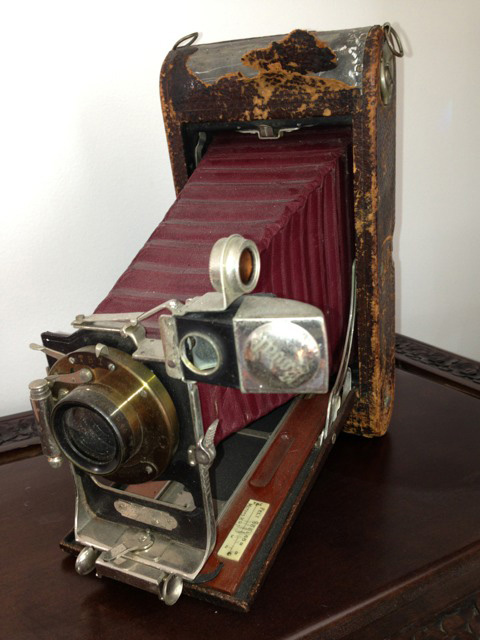 We are so excited to share a very special thread in Home and Garden this week. The intriguing title, It All Began With a Glass of Wine, is an invitation by longtime member Luckydogmom to join her as she adjusts to her youngest child heading off to college. As her household shifts, Luckydogmom has taken a long look at her living space, and decided to make some incredible and inspired changes, and she has graciously included us in this journey. Beautifully written and accompanied by wonderful photographs of some treasured pieces, we are all on an adventure that is so much more than design and fabric swatches. We hope you will join us, this thread is a great read and it has only just begun! Do not miss her one-of a kind chess set, Italian glass candy and more, all accompanied by sweet stories and reminiscences.
Also in Home and Garden, mkpurselover has begun a thread dedicated to Tea Time, and it's already shaping up to be just charming. We are also continuing to declutter, fifteen minutes at a time, helping dr. twiggers decorate her new home, and enjoying the garden bounty that our members are bringing in, including some spectacular fruit and tomatoes that made us want to plant our own. A visit to  Home and Garden is a perfect way to end the day!
---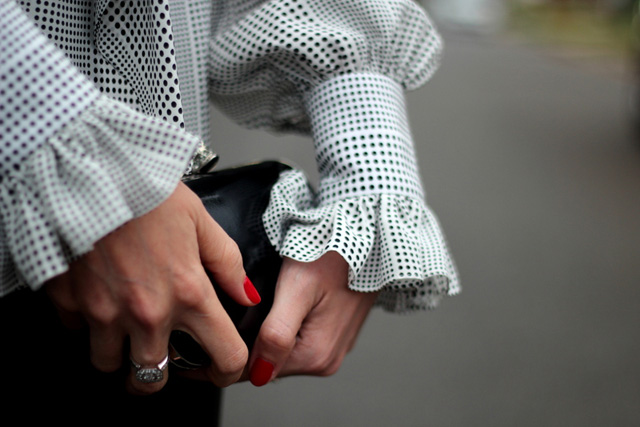 We dropped into The Wardrobe to see what our members have on their minds in this busy subforum. The Alexander McQueen thread has had some traction this week, and we found that member bbagsforever has added a skull clutch to her collection. Also, could you wait until your vacation to wear this dress? We think it would be very difficult and can't wait to hear if Shamari was successful in holding off until Paris.
There are lots of new separates in the Recent Clothing Purchases thread, and we love seeing how our members style their new stuff. For example, flower71 rocks this casual Givenchy top to perfection, and Mia Bella is cleverly working on a way to interpret this Theyskens Theory dress for casual day wear. More scarves, coats and sweaters are popping up, too, so stop in regularly for some inspiration and conversation.
---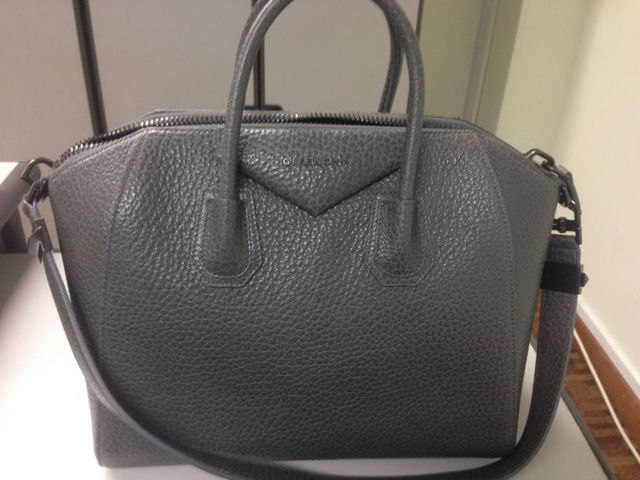 We suspected we would find some reveals of perfect fall bags in Givenchy, and our members did not disappoint. This grey pebbled Antigona scored by eelyak has edgy gunmetal hardware and strikes us as an easy-to-wear bag in a color we absolutely love. Another Antigona from the other end of the spectrum (well, not really) has found a home with jooon, and Roundup regulars can well imagine that we fell hard for the rich red color and luscious leather on this splendid bag, lucky jooon! We also found a brilliant blue Nightingale Shopper Tote that hugoS paired with a sharp black and white top for a very chic look. Last, but certainly not least, our member HayleyWilliams celebrated a fitness milestone with an Antigona in one of our favorite colors, a perfect choice for a first bag. Congratulations HayleyWilliams and thank you for sharing your story with us!.
We hope you enjoyed this last Roundup of September. Have a lovely weekend and enjoy the week ahead. We will be right here next Friday with more conversations and fabulous bags and accessories. Happy fall!
P.S. Please consider supporting our small, bag-loving team by clicking our links before shopping or checking out at your favorite online retailers like Amazon, Neiman Marcus, Nordstrom, or any of the listed partners on our shop page. We truly appreciate your support!