I love packaging—always have. When I order something online or go to a store, the way in which the product is boxed up and presented starts the entire experience before I even get to the product itself. Where some brands lack in presentation, others excel, and I've always found Prada packaging to be meticulously and beautifully put together. The exterior of the box that my latest Prada bags have come in includes the iconic blue Prada tag that is used on ready-to-wear items as well.
Realizing this tag was iconic, Prada decided to make its prevalent on a new line of bags called Prada Etiquette Bags, with etiquette translating to label from French to English. The exterior of these bags features a stamped leather version of the iconic powder blue interior garment tag, sewn into a leather frame just as the fabric tags are sewn into the insoles of Prada shoes. This is a new look in place of the typical Prada logo you can find on the exterior of their bags, and it melds the accessories and ready-to-wear collections into one cohesive look.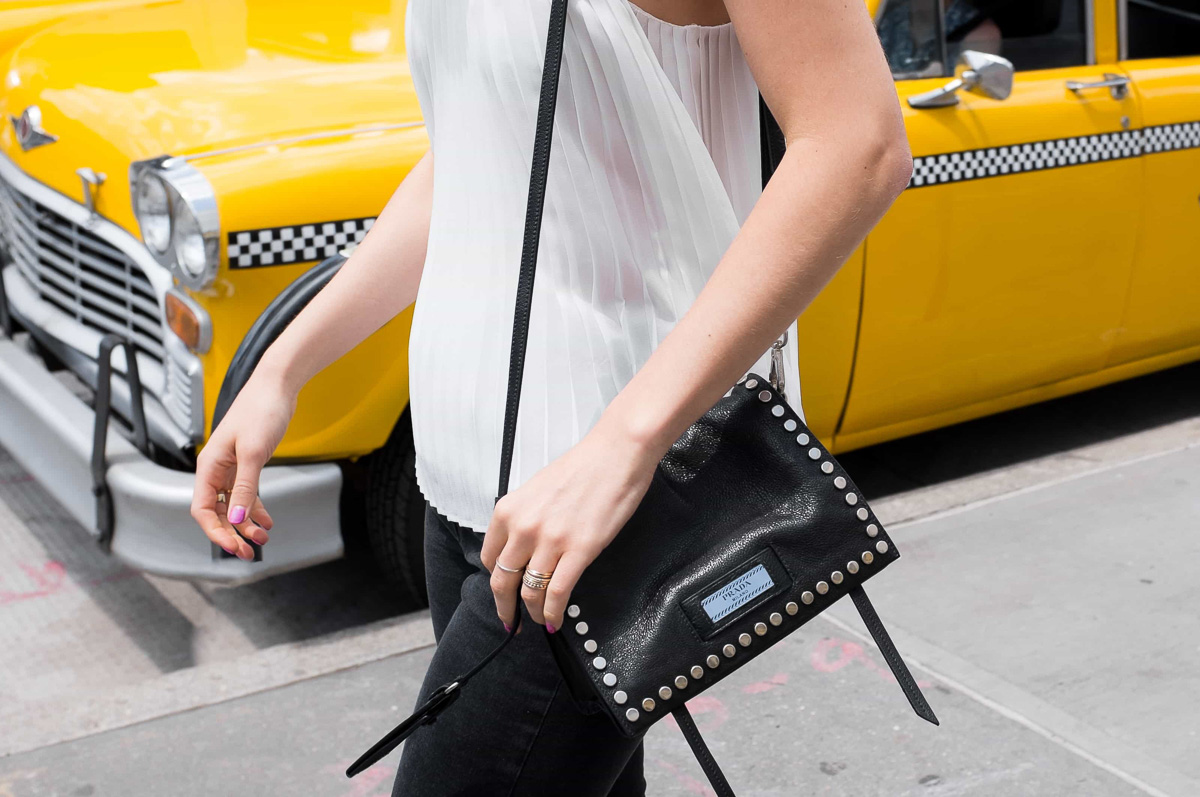 The bags are a departure from other structured and more ladylike Prada classics like the Double Bag and Galleria Bag in that the calf leather, while thick and durable, makes for a softer, more worn-in look. There are a few styles, including a tote, shoulder bag and small bag. While I like the tote, especially with the powder blue suede lining (that color has always been my color), the shoulder bag is right up my alley.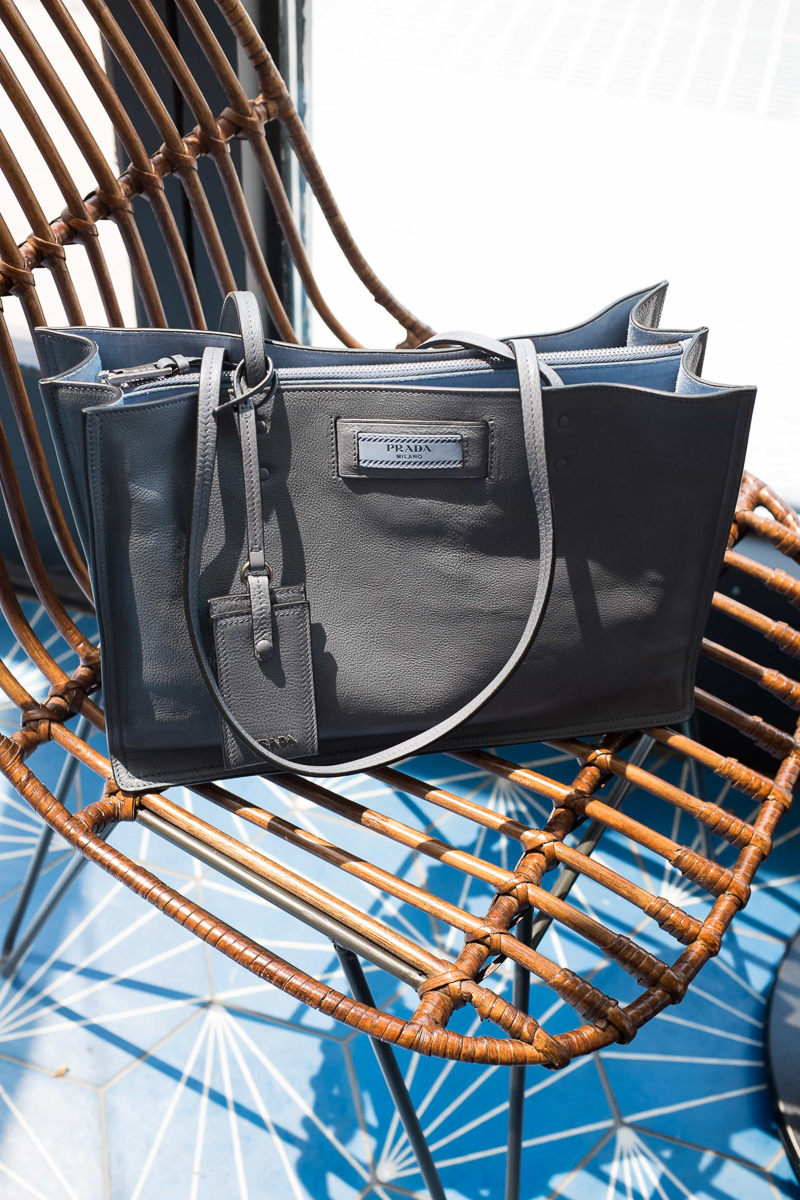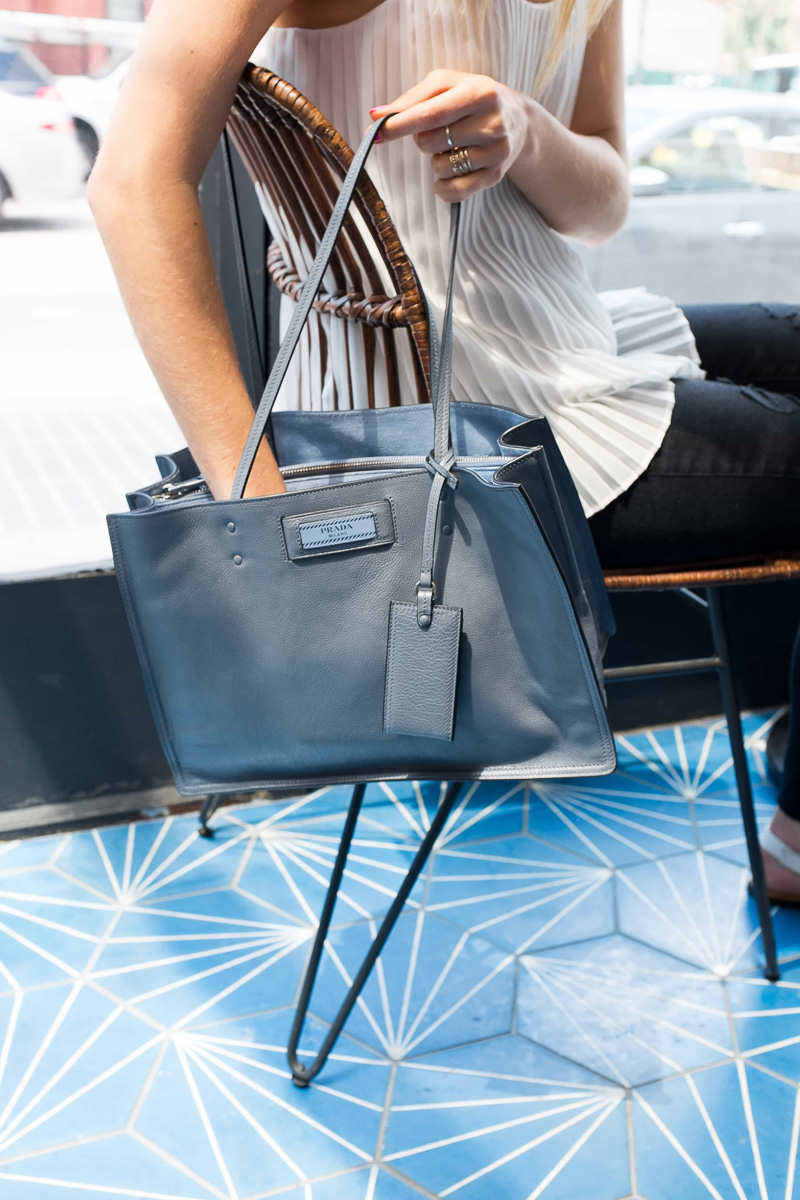 The Prada Etiquette Shoulder Bag is one of those bags that spoke to me right away. I love the delicious, smooshy leather (yes, I know how it sounds to describe a bag as having delicious leather, but it does!), along with the pewter metal stud trim. I don't always opt for extra metal detailing, but on this bag it helps it stand out. The leather handle and leather shoulder strap are both detachable, and the interior is lined in suede with two pockets, one with a zipper closure and one with a flap. We had the black version, but there is a pink one available on the brand's site that has my name all over it. Buy via Prada for $2,280.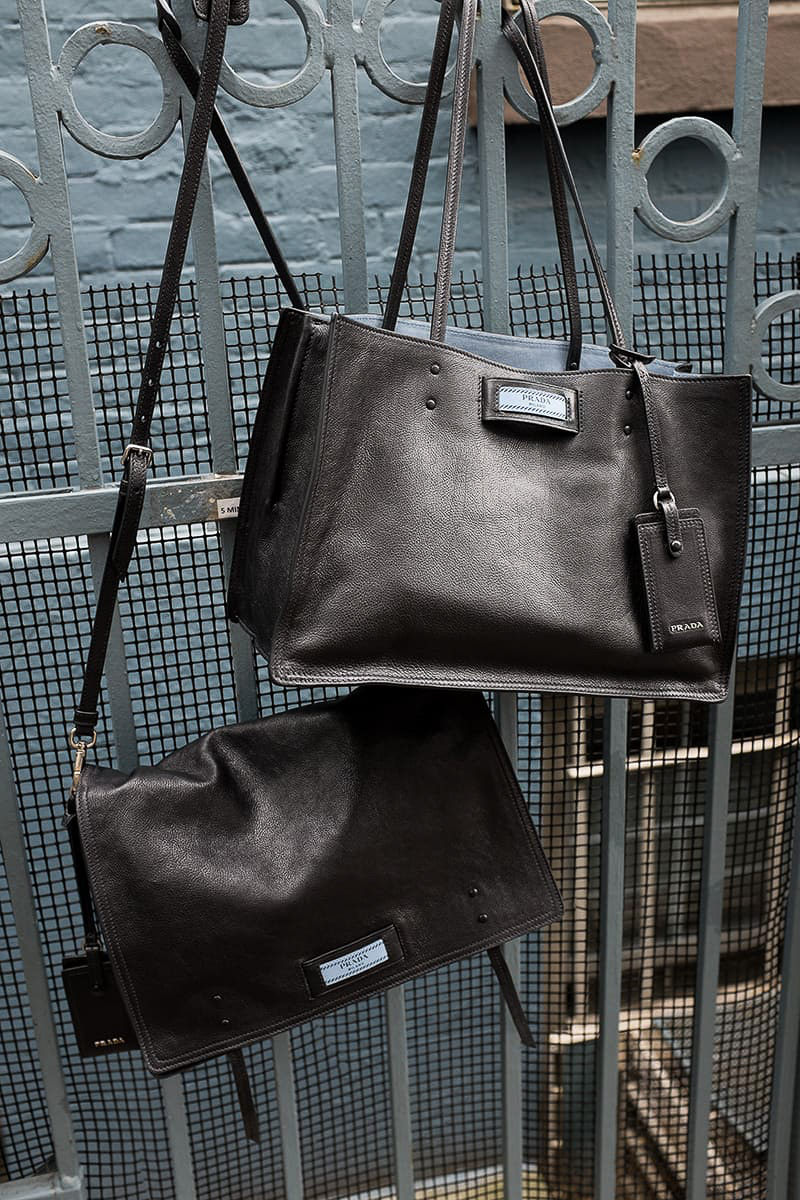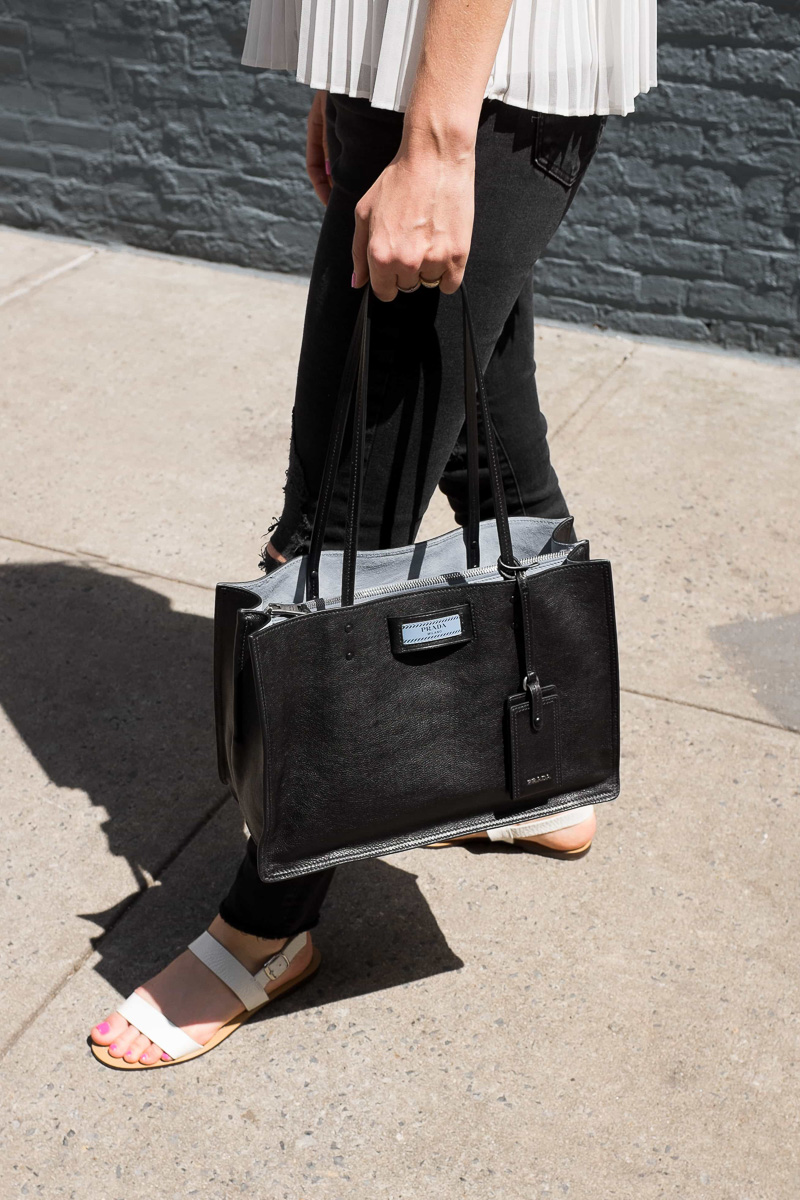 As for the tote: it's a really nice tote. The shape is simple and could take the place of other coated canvas totes with a similar design. The calf leather will make it heavier than your canvas or nylon totes, but it's far more stylish. The hardware is also pewter-finished, which I love, and the double leather handles are long enough to wear this bag comfortably as a shoulder bag. Price is $2,200 via Prada.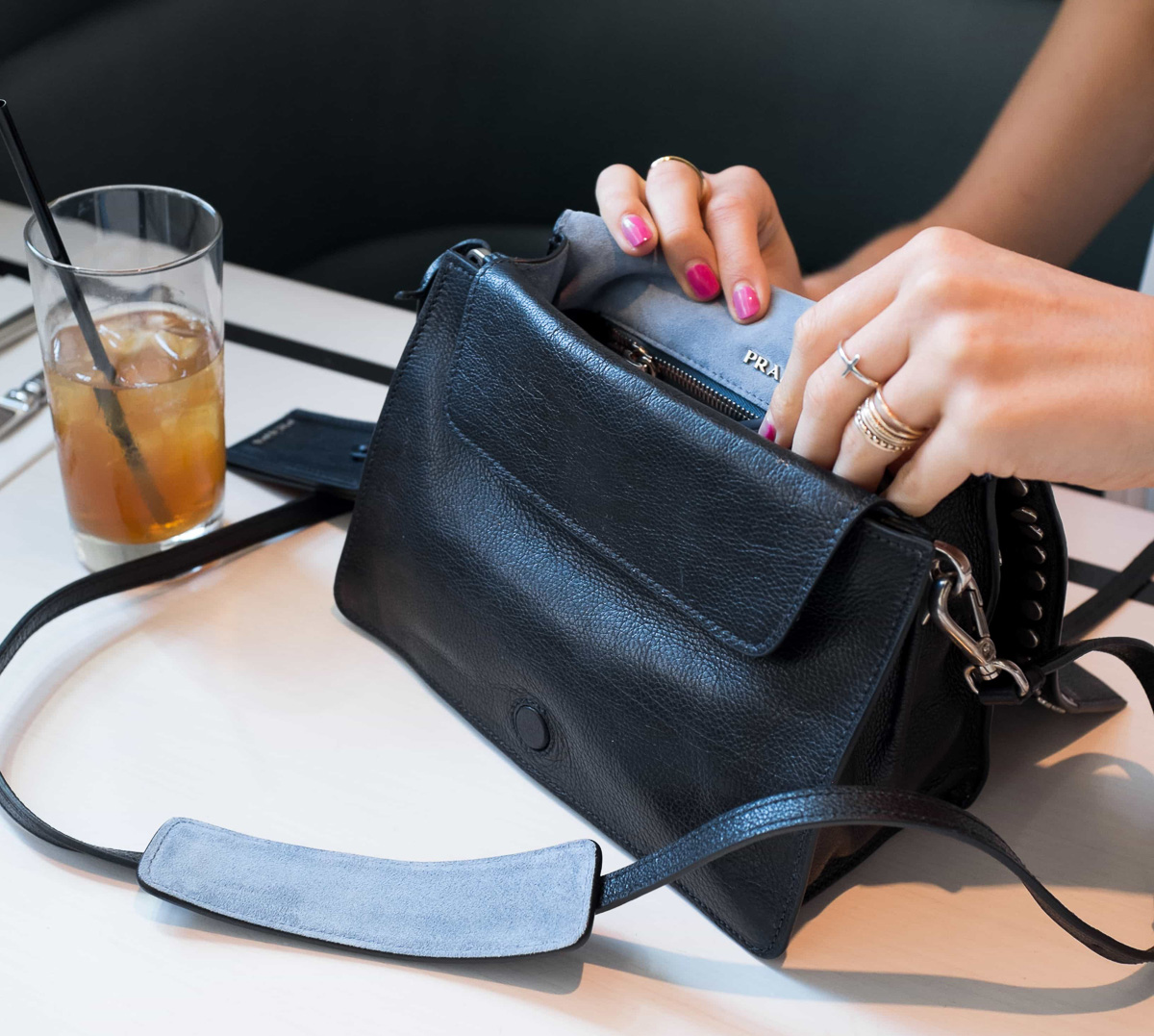 Photos by Emma Kepley for PurseBlog.