[Editor's Note: Hello! This week is our annual PurseBlog Summer Break, where our team take a couple days to rest up before the season ends and fall kicks into high gear. We'll be running an abbreviated post schedule this week, which will feature both brand new articles and a couple fan favorites from our archives. Think of it as PurseBlog Classic!]
As we mentioned earlier this morning, October 10 marks the third annual National Handbag Day, which, in our view, is a holiday of singular importance. We've got lots of fun things planned for you all this week to celebrate NHD, but today, we're taking a look back at the things that keep our site going: It Bags.
Definitions of the term "It Bag" vary a bit, and in order to take a full look back at the bags that have had the biggest impact on shoppers, we're using one that's a little loose. For our purposes, these are bags that have found some kind of critical mass; not only do people who are already obsessed with bags love them, but they've seeped over into the consciousness of much more casual fashion-watchers, often through some sort of celebrity- or entertainment-focused notoriety.
Below, take a look at the baker's dozen of bags that have brought us to where we are now and how they did it.
1 / 14
1940s: The Gucci Bamboo Bag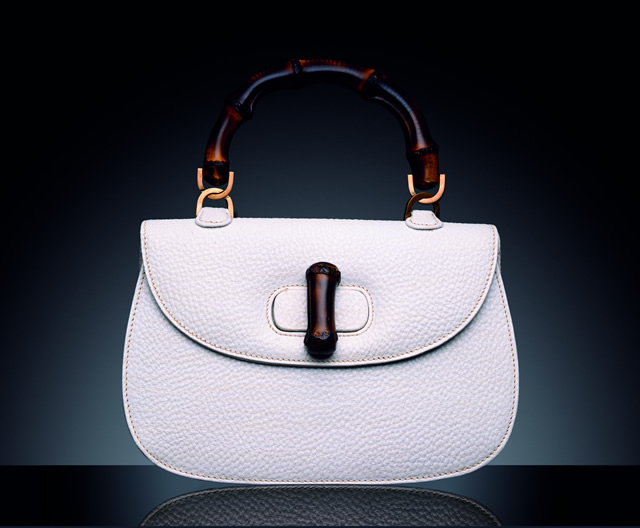 Gucci found itself in a quandary during World War II. Traditional handbag supplies were scarce, so the company turned to, among other things, bamboo for its accessories finishes. The look quickly took off and has since been carried by everyone from Elizabeth Taylor to Princess Diana. Two years ago, Gucci let us visit its atelier to see how the iconic hardware is made.
2 / 14
1954: The Hermès Kelly Bag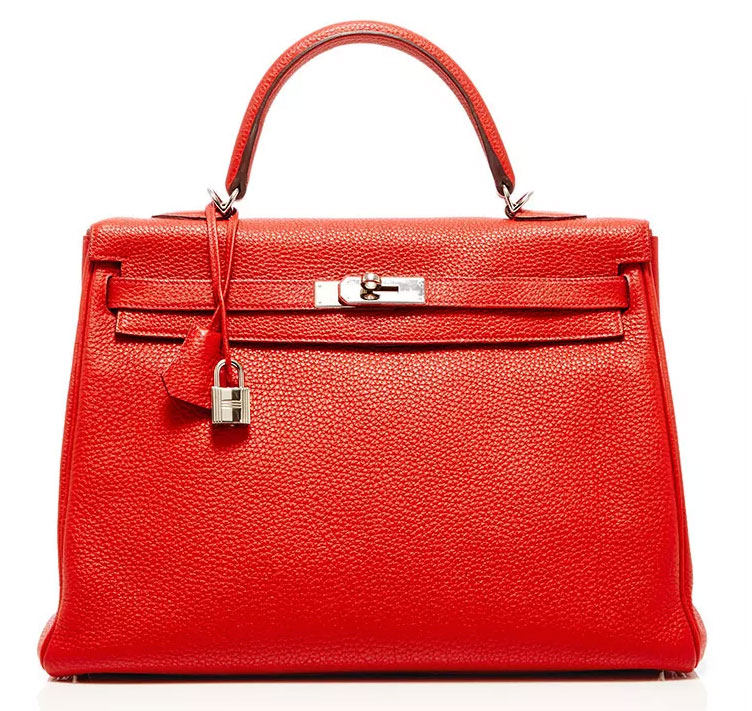 Versions of the Kelly have been around since the 1800s (it used to be intended to carry a saddle), but it didn't gain its name until Grace Kelly used the bag to shield a pregnancy from photographers in a now-iconic image. According to Hollywood lore, Kelly fell in love with the bag after legendary costume designer Edith Head chose one for Kelly's character in the Alfred Hitchcock classic, To Catch a Thief.
3 / 14
1955: The Chanel 2.55 Flap Bag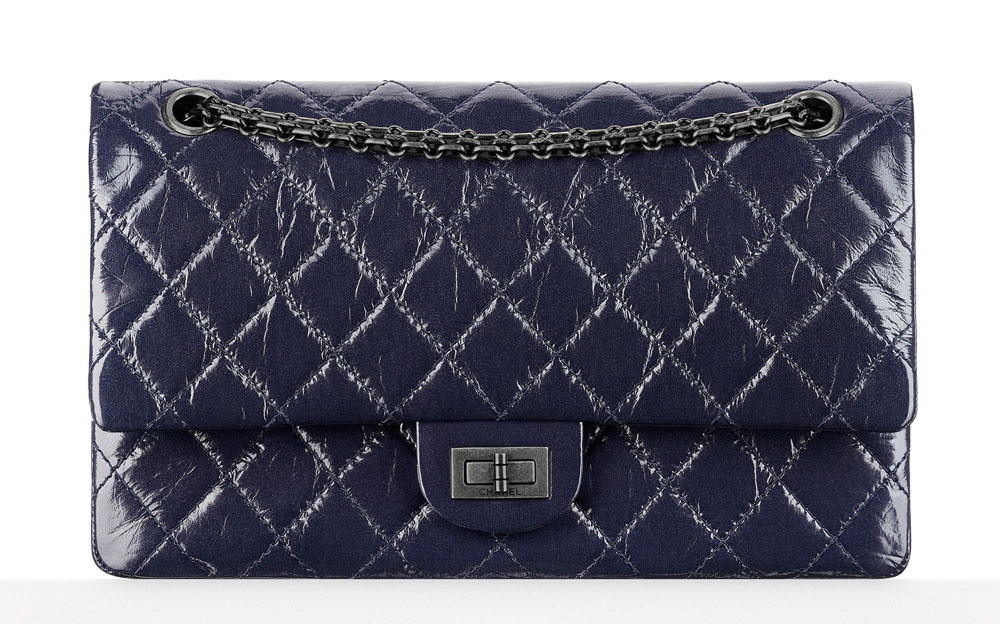 Coco Chanel created the first version of her now-iconic shoulder bag in the 1920s, but it was during her postwar comeback that she altered the details of the bag to make the design we know today. As Chanel fanatics know, the "2.55" moniker is a shorthand for the date the current design was made: February, 1955. The bag made a return to prominence when reissued by Karl Lagerfeld in the early 2000s and is still produced today.
4 / 14
1984: The Hermès Birkin Bag
The Birkin's backstory is perhaps the best-known in handbag history. Legend has it that then-Hermès CEO Pierre Louis Dumas found himself sitting next to actress Jane Birkin on a plane in 1981 and noted that she was struggling with her carry-on. She told him she had had a difficult time finding a leather bag she liked, and over the course of a couple years (brands like Hermès never do anything quickly), the Birkin was born.
Over 30 years later, the bag is still the most widely sought-after accessory in the world; it inspires obsession, consternation and legendary waiting lists. It even had its own plot line on Sex and the City. Jane Birkin, for her part, still carries a Birkin, but only owns one at a time and has complained about its heft.
5 / 14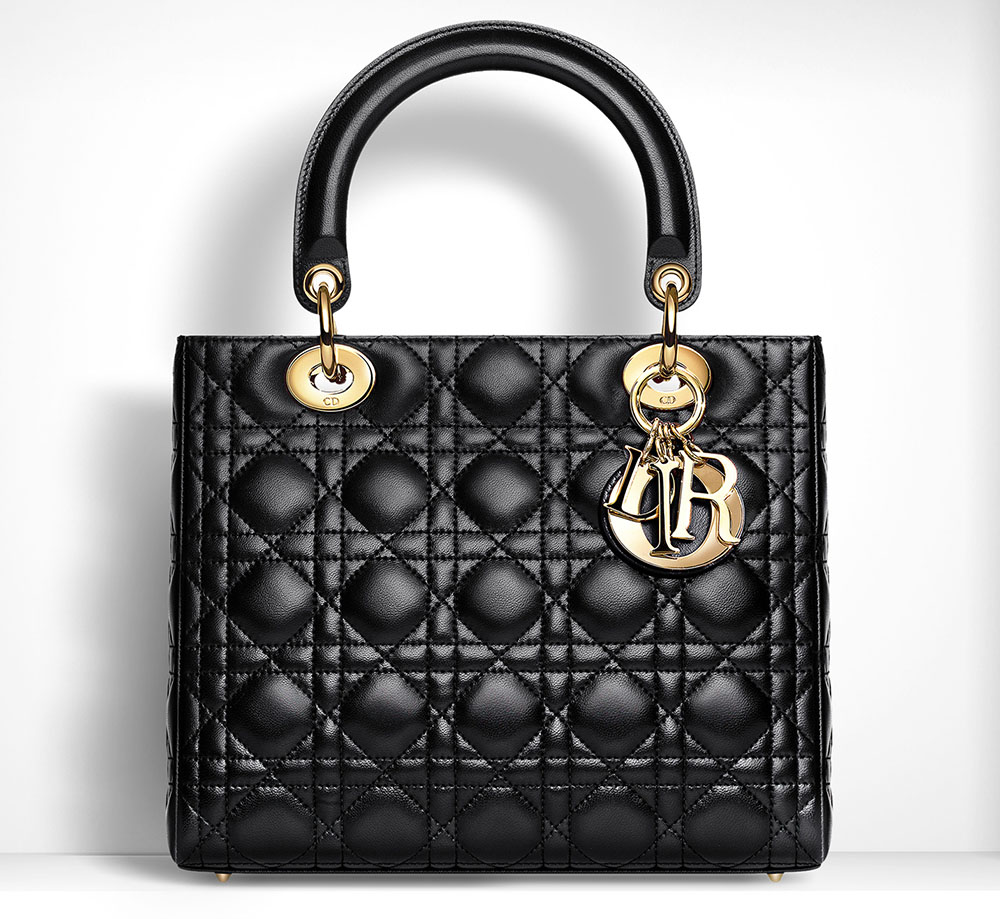 The Kelly isn't the only bag with ties to royalty. In 1995, French First Lady Bernadette Chirac presented a Lady Dior Bag, then a brand new design from the house, to Princess Diana. It wasn't named the Lady Dior at the time, though; after Diana carried it repeatedly during press trips, the house christened it Lady Dior in her honor.
Even years after her tragic death, interest in Princess Diana is enormous, and much of that interest involves her personal style and aesthetic preferences. She helped make the bag internationally recognizable, and her association with it still charms shoppers the world over.
6 / 14
1997: The Fendi Baguette Bag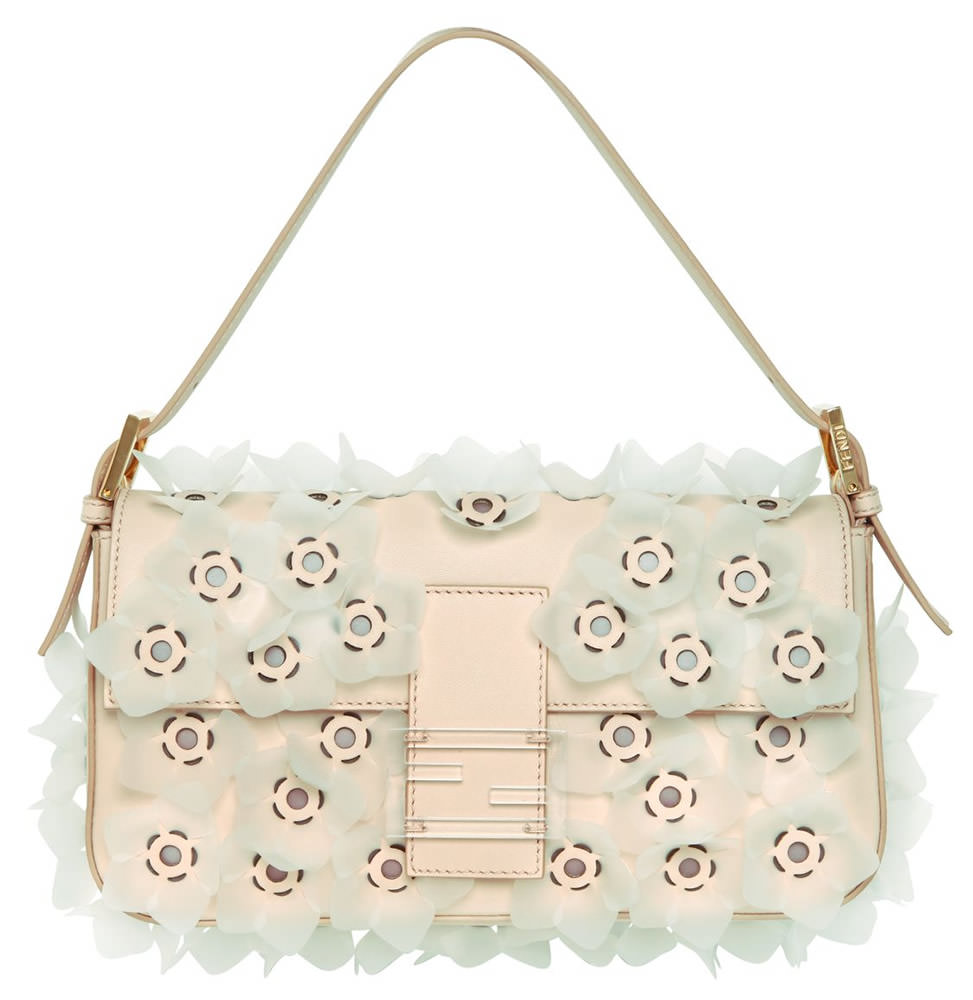 This bag was the one that began the It Bag era. It debuted in the late 90s, just in time for repeated shout-outs from Sex and the City (including an extended metaphor of a fake Baguette as a bad marriage) to launch it into public consciousness. To this day, it takes some kind of jump from fashion-watchers to the market at large for a bag to achieve true It Bag status, although few designs get such a specific moment of pop-cultural critical mass.
7 / 14
2001: The Balenciaga Motorcycle Bag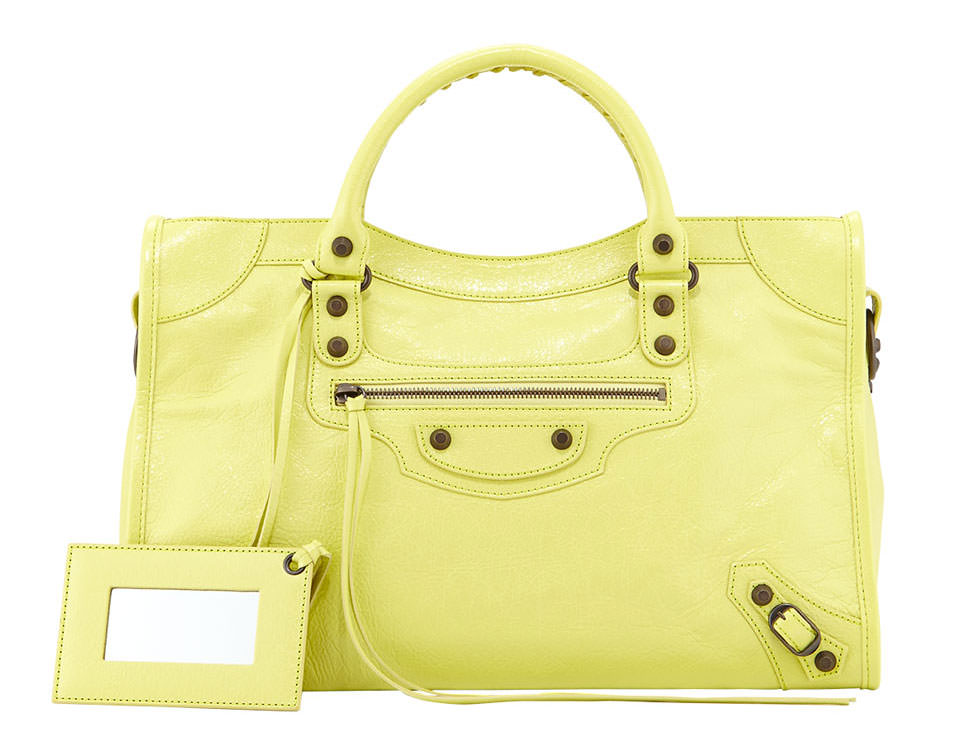 The first Motorcycle Bag was designed by Nicolas Ghesquiere himself, and at first, the brand's parent company wasn't sold on it. It was the brand's models, Kate Moss among them, who took a shine to the bag, and their favor eventually convinced Kering (then PPR) to produce a limited run. Once fashion fans saw the bags on their favorite models, consumer interest took off quickly and has stayed strong for 15 years.
When the bags were first introduced, the only place to buy Balenciaga in the US was Barneys; the constraint in supply undoubtedly helped stoke desire in the bag's first seasons.
8 / 14
2003: The Louis Vuitton Monogram Multicolore Speedy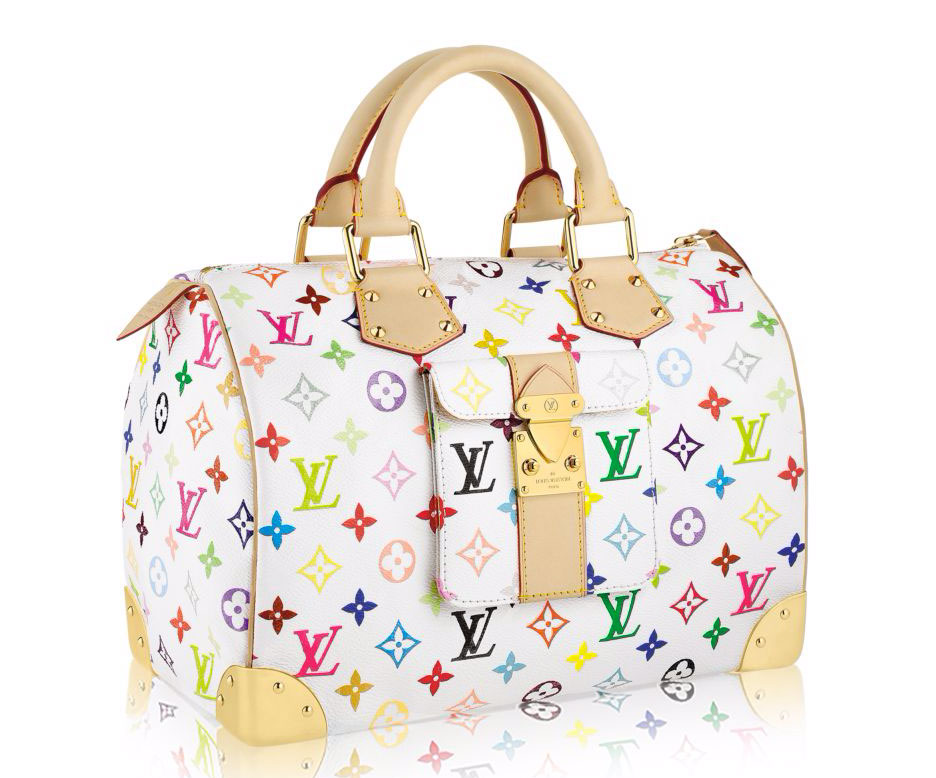 Longtime Louis Vuitton creative director Marc Jacobs pioneered the brand's long-running tradition of working with notable names from the art world, and although Takashi Murakami's colorful, cartoonish spins on the brand's monogram weren't LV's first art foray, they're definitely the most notable: the bag was made widely famous by Jessica Simpson on Newlyweds and on the arms of the era's most potent paparazzi bait. The collection was finally discontinued this year, after a 12-year run.
9 / 14
2004: The Chloé Paddington Bag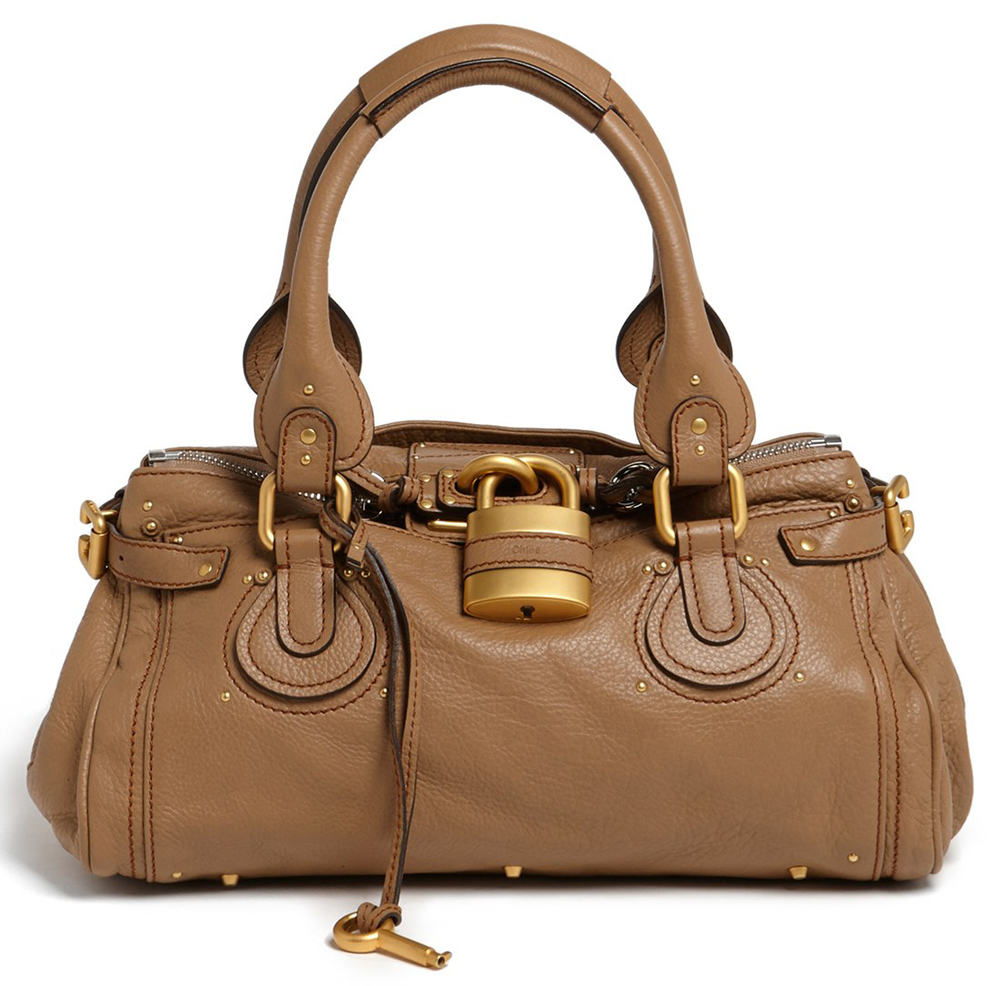 The padlock-adorned, notoriously heavy Paddington was created during Phoebe Philo's tenure at Chloé, and its success gave her the reputation as a handbag Svengali. At the time, magazines declared it the fastest-selling handbag ever made; according to Vogue, all 8,000 of the Spring 2005 bags sold out on pre-order and not a single one touched a shop sales floor.
Perhaps even more importantly, the Paddington typified an era that still influences how designer bags are conceptualized, marketed and situated in the industry. The bag's success built on that of the Baguette, helping make high-end designer handbags a more common part of the mass market's style vernacular.
10 / 14
2005: The Fendi Spy Bag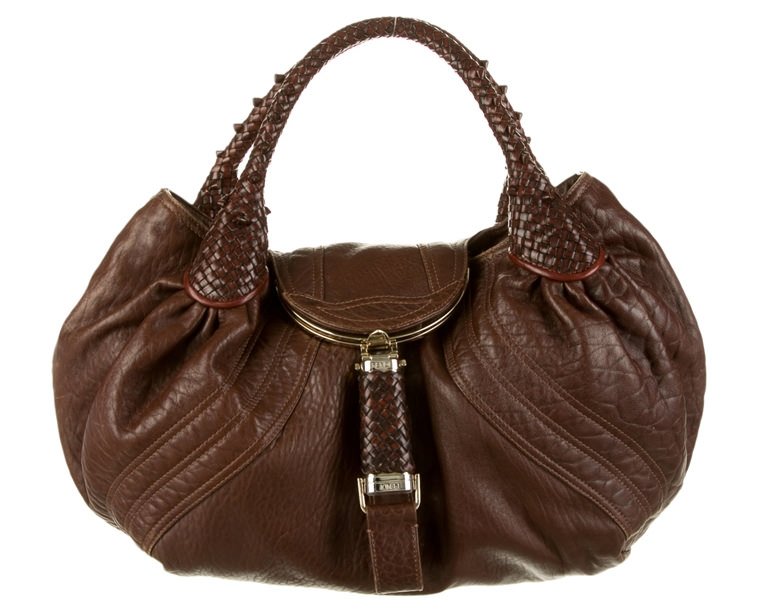 Like the Baguette, the Spy was also designed by Silvia Venturini Fendi, and it came along just in time to get swept up in the frenzy that shoppers felt for high-visibility designer handbags in the mid-to-late 2000s. It was never quite as popular as the Paddington, but then again, what was?
11 / 14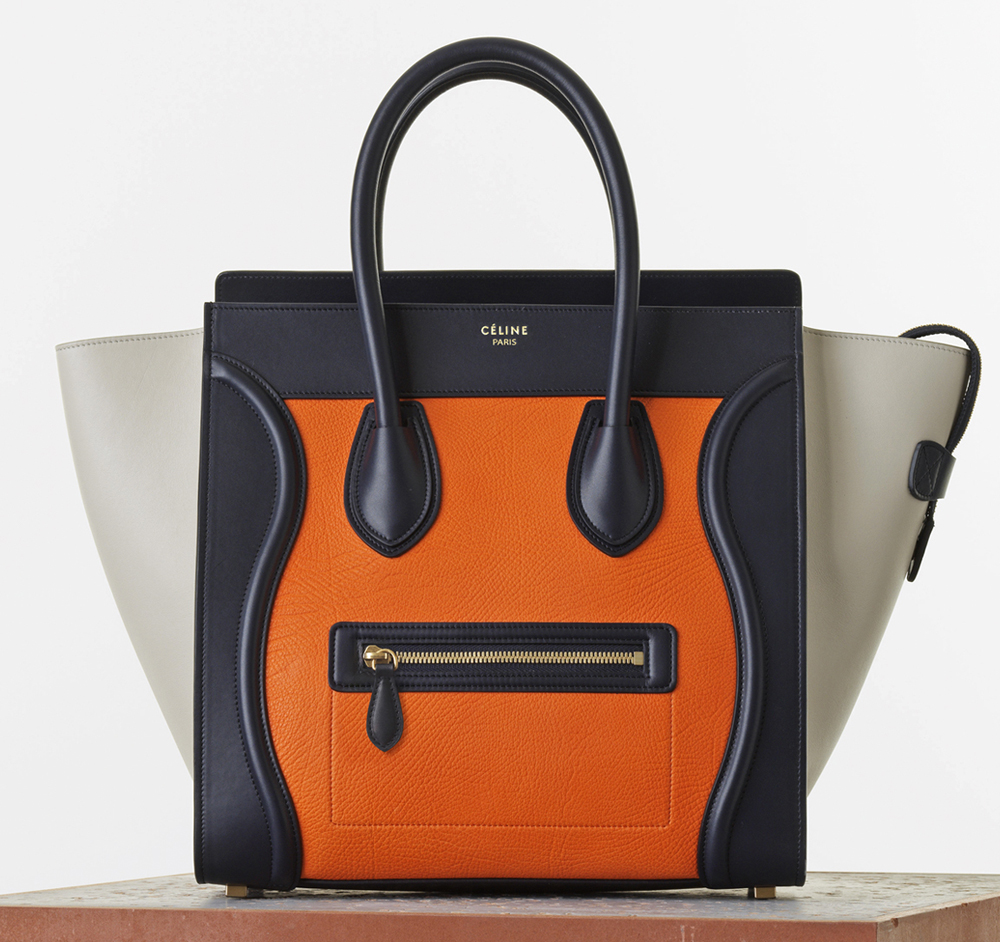 The Luggage Tote is Phoebe Philo's second act, but it's the bag that turned Céline into a household name among anyone with even a passing interest in fashion. For several seasons running, it inspired wait lists the likes of which had not been seen since the Paddington, and its signature flared-gusset shape became an industry-wide trend.
12 / 14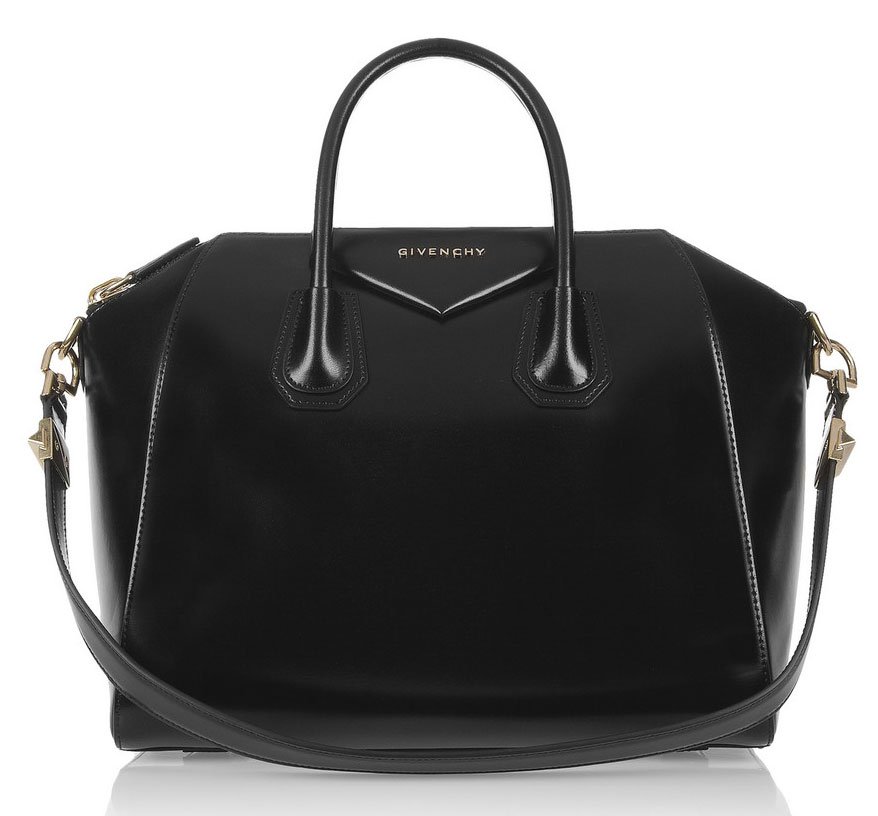 The Antigona, which was first introduced in 2011, has had more of a slow burn, popularity-wise, than some of the bags on this list, but its current ubiquity qualifies it for the moniker. It's easily Givenchy's most popular bag of the all time, and it had a huge hand turning the bag into something of an accessories powerhouse. The Antigona is also a reigning celebrity favorite.
13 / 14
2013: The Chanel Boy Bag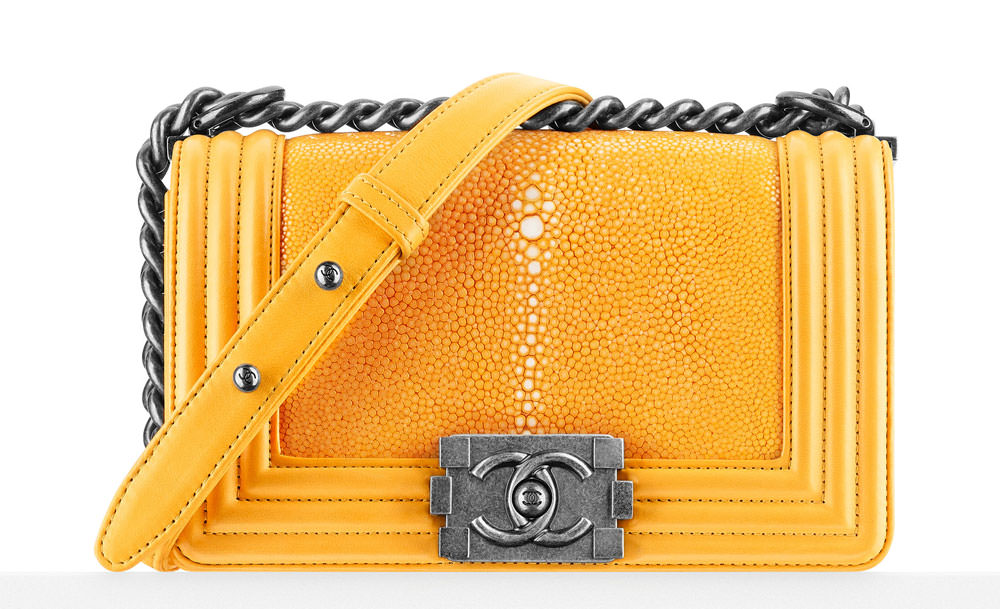 If you haven't been in the market for one, you might not realize how difficult it can be to put your hands on the most popular sizes and colors of the Boy Bag. The bag's wait lists aren't the stuff of lore, but they do happen every season, especially for seasonal runway pieces.
14 / 14
2013: The Mansur Gavriel Bucket Bag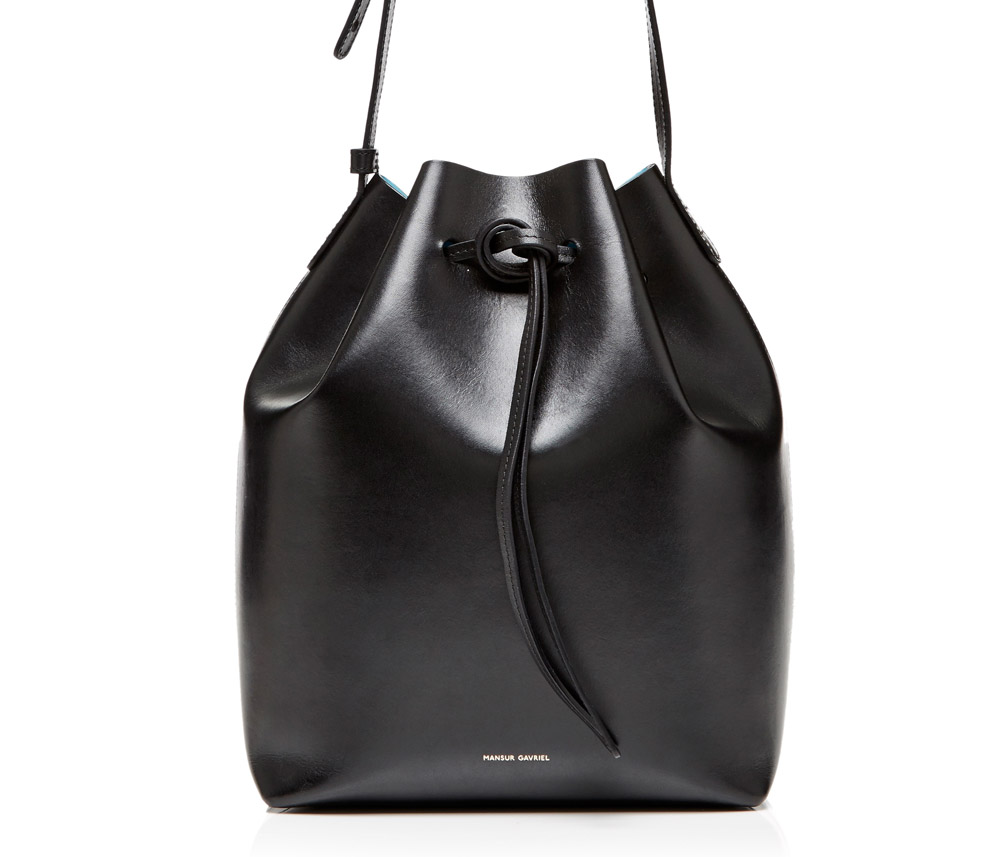 In the strictest sense of the term, an It Bag is a piece that's nearly impossible to buy for seasons at a time, and if you're keeping it strict, not every bag on this list would qualify, even though they're all significant. Mansur Gavriel, on the other hand, would make the list without a problem. Since its first collection in Spring 2013, the brand has never produced a season that didn't sell out in full, and the vast majority are gone in pre-orders. When the brand does a full restock of its site, everything is gone in hours.
That's an impressive (if not near-impossible) feat for any brand, but when the brand's simple, red-lined bucket bag first took off, the company had no employees beyond the two founders, no offices and no PR representation. Plus, the bags sold for a reasonable $495 at launch, which is normally not enough to stir the interest of fashion's most affluent consumers. Not only is the Mansur Gavriel Bucket Bag the world's reigning It Bag, but it's the most unlikely design to ever hold the title.
P.S. Please consider supporting our small, bag-loving team by clicking our links before shopping or checking out at your favorite online retailers like Amazon, Neiman Marcus, Nordstrom, or any of the listed partners on our shop page. We truly appreciate your support!