Where does a brand go after it creates an It Bag? Designing something like the Mulberry Alexa is sort of like being in a bad that's trying to record a second album after its first suddenly went triple platinum. Do you stick with what made you a star, or do you strike out in a new direction? Mulberry clearly chose the former with the Spring 2011 addition of the Mulberry Tillie Satchel.
When I first saw this bag during New York Fashion Week in the fall, it struck me as something of a pared-down Alexa, and it still does. Much of the bag's structure is the same, but the straps and hardware have been made diminutive to give the design a simpler look. I like the hardware embossed to look like little leather straps, but I still prefer the Alexa overall. Which one would you pick?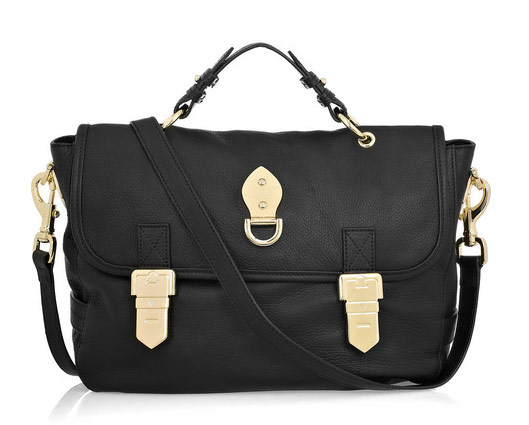 As much as I often love Mulberry's work, this bag is missing the essential je ne sais quoi that hits you in the face immediately when a bag is going to be a hit. Which is not to say that this design won't sell well – I'm sure it will – but I don't think it necessarily tells us much about where accessories are going or will inspire many other brands to imitate it. The price, however, is much more palatable that the expensive Alexa. Buy through Net-a-Porter for $1175.