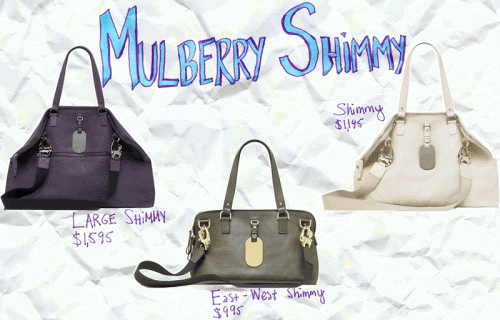 Mulberry bags have continued to grow and thrive, showing a huge following not only in the UK but also in the US. And actually, as I popped on the mulberry website today to see what is new, I realized that Mulberry now has a US website, where you can buy bags directly off the site. Can I get a yippee??
The new member of the Mulberry family is the fabulous Mulberry Shimmy Bags. This line has already been seen on Alexa Chung who was rocking the east-west Shimmy in taupe around London. There are three different sizes; the East-West Shimmy is £595 ($995), the Shimmy is £695 ($1195), and the Large Shimmy is £895 ($1595).
The Mulberry website will be carrying them in orange (ostrich!!), taupe, straw, sand and purple with either gunmetal hardware (like on the purple Shimmy) or pale gold hardware (like on the taupe East-West Shimmy) all gorgeous. This bag is one of those easy throw over your shoulder and go. My hope is to see one in person soon, touch it, try it on, and fall in love. The shape is very similar to a recent bag we reviewed, the Salvatore Ferragamo Carlotta Tote, which you all know I desperately adore. The prices on the Mulberry Shimmy's are much better, staying around the $1500 range on the high side, not counting ostrich, and going down under $1000. My vote goes to the Shimmy in a super luscious shade, even the sand would be perfect for winter. Check more of the Shimmy Bags out at Mulberry online! And to the US customers, hope you are excited to see the US Mulberry site up and running.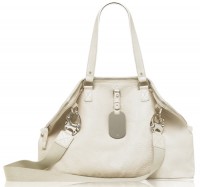 Mulberry Shimmy is £695 ($1195)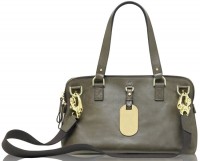 Mulberry East-West Shimmy is £595 ($995)

Mulberry Large Shimmy is £895 ($1595)