Early in the days of our forum, the Mulberry subforum was one of the most active sections, with a very passionate group of fans surrounding the then-highly sought after Mulberry classics like the Bayswater. Mulberry has gone through quite the transition over the past few years, but it seems like the brand is getting its groove back. Under the direction of former Céline accessories director Johnny Coca, Mulberry is finding its way back into the hearts and arms of its fans. The recent Fall 2018 collection was met with positive reviews, and right now, there are a few bags that are a few super strong bags in the brand's lineup.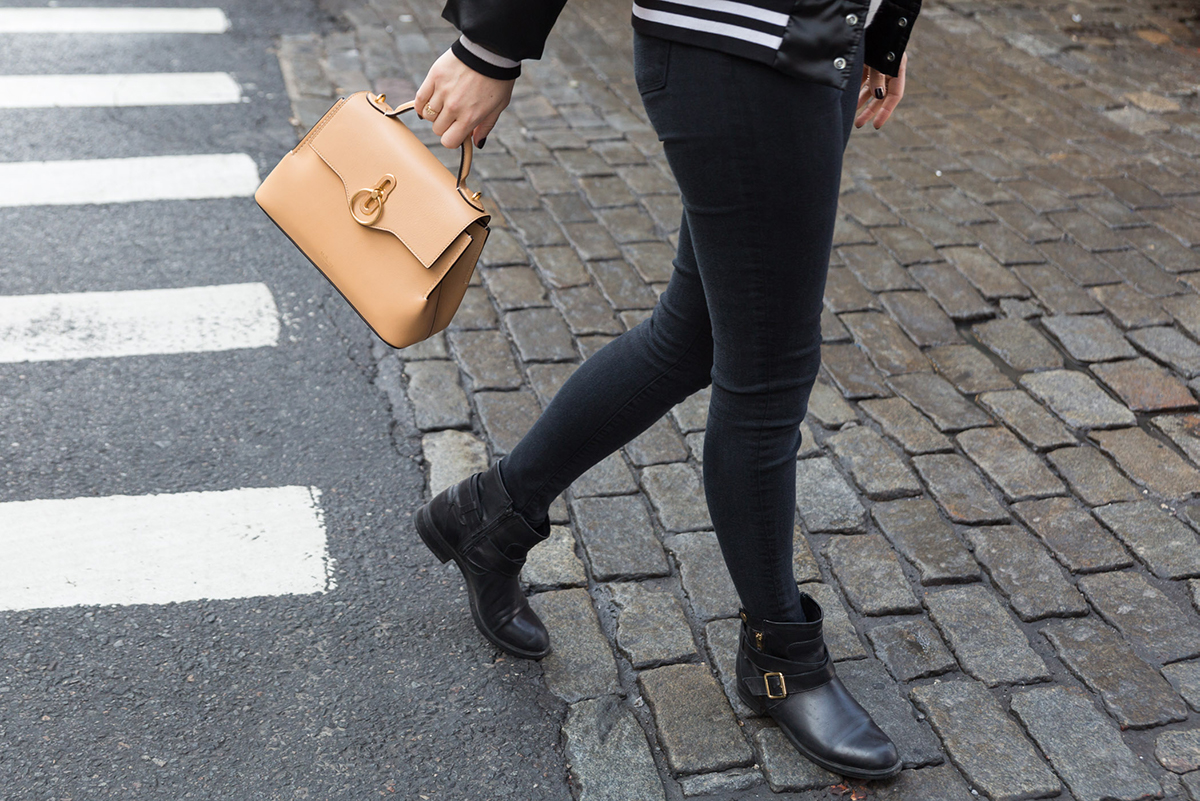 We recently got to look at the Mulberry Seaton, a new bag focus for the brand that is really strong design wise and has me excited to see what's to come. The Seaton is defined by sleek lines and a streamlined silhouette with an added equestrian-inspired detail from the Rider Lock. There are two sizes available, mini and a larger size (thought I wouldn't call the Mini a Mini), and ample colors and patterns.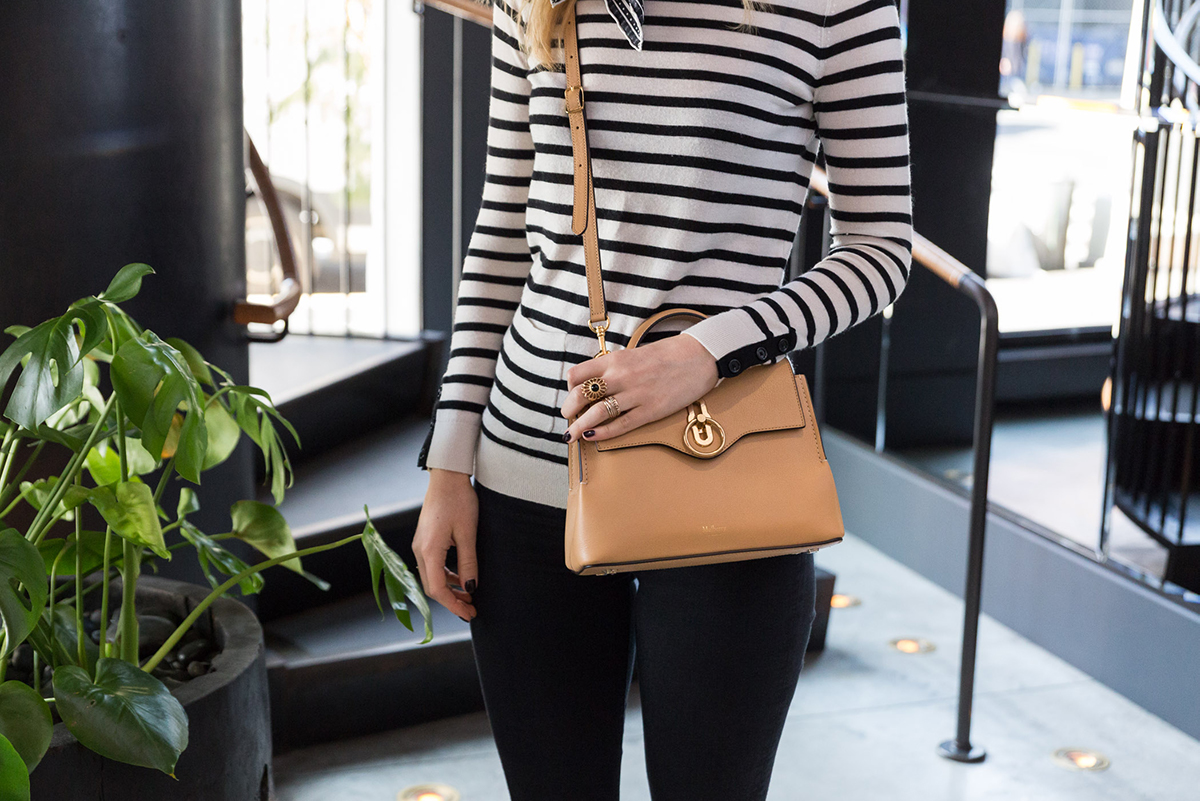 The bag feels both classic and new, which is a feat that's undervalued and very hard to accomplish. It's a very Mulberry-esque bag, with a quintessential British vibe. The lines are refined and structured, without feeling overly stuffy or formal. As you can see, the mini is still large enough to carry daily essentials and I really like it's size. We didn't photograph the bigger size as much, because it was really quite large, so we found it to be better as a work tote versus the mini (which I would call small, not mini in size). Speaking of British, the bag has been worn by Kate Middleton, which means it's suited for British royalty and us commoners alike. I, far from royalty, love a great bag that makes me feel put together, and this bag accomplishes just that.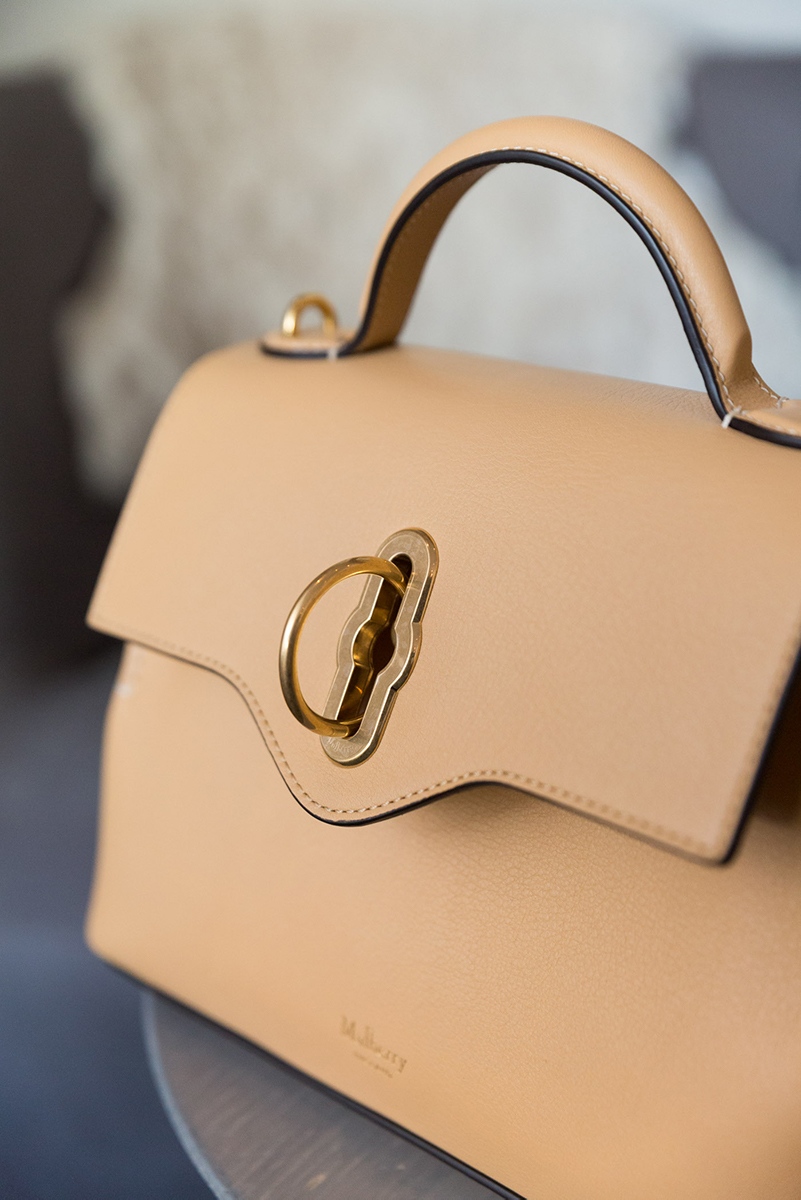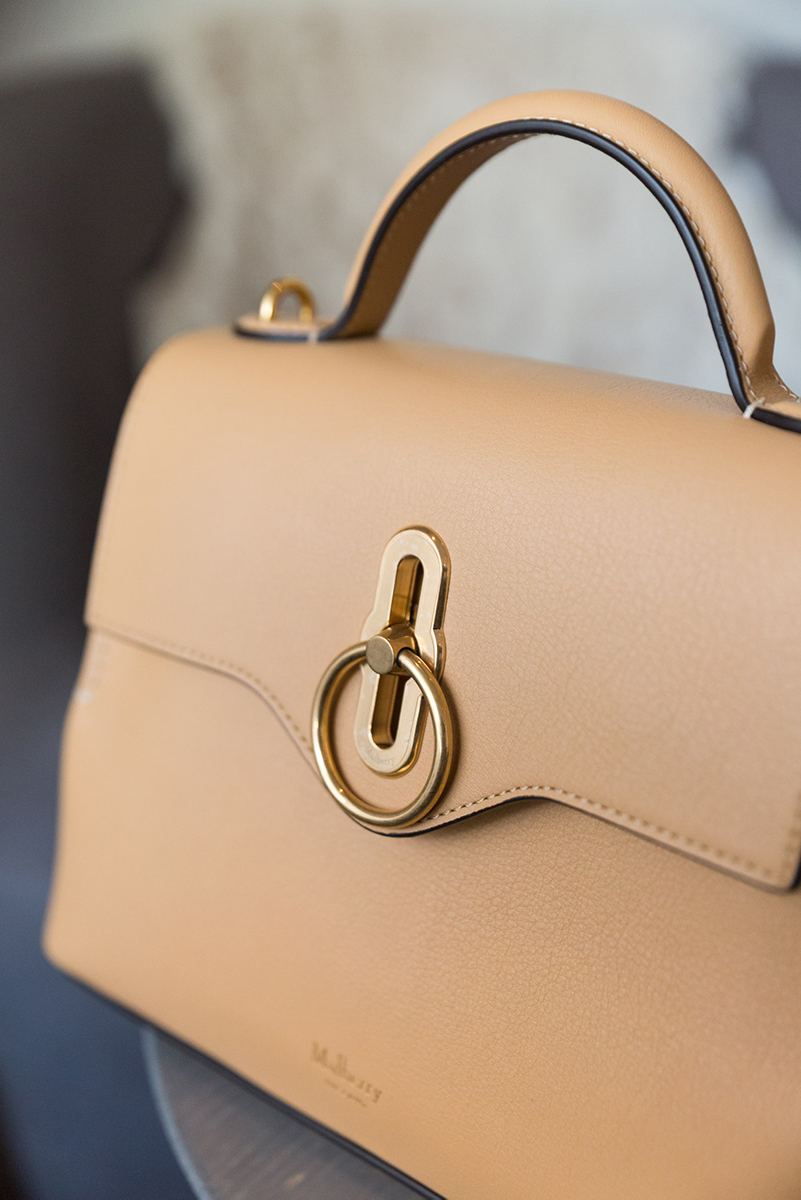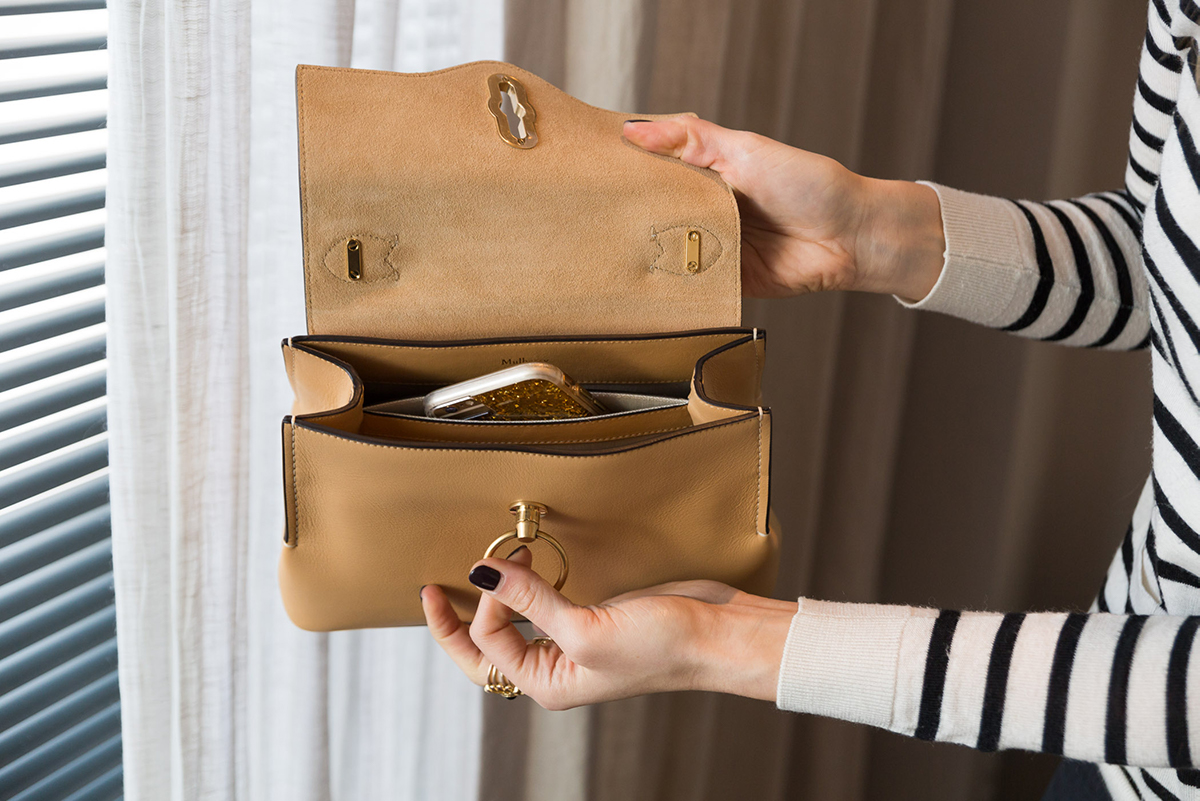 The larger size is quite large, and the I found the mini size to be just right, with a cross-body strap, top handle, and middle separation in the body of the bag. The leather is really smooth and structured, and the mini size is 7″h x 9.5″w x 4.25″d, while the large is 10.25″h x 14.25″w x 5.75″d, which could work as a great work bag. The Seaton is available in different colors and patterns, including silver croc embossed and a diagonal stripe. Prices range from $1,150 to $1,950, which I think is finally back toward that sweet spot Mulberry thrived in.