As much as I might personally enjoy rhinestones and brights and multicolor bags and any other kind of handbag design chicanery of which you can think, I realize that not all people can or will use bags with such loud personalities. For those of you with real jobs who actually have to go to an office everyday (or those of you who simply prefer neutral bags in simple shapes), the Marni Quilted Leather Tote would like to speak with you for a moment.
Marni's handbags have been long-underrated among accessories enthusiasts, and their clean, functional shapes and mostly neutral colors deserve far more attention than they get. My favorite thing about Marni, of course, is that among all that neutral functionality, there's always a couple of off-kilter twists waiting for those who care to pay attention.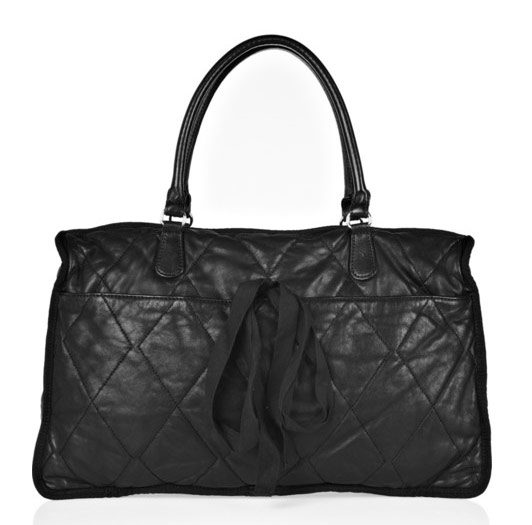 The signature Marni touches come by way of the tonal webbing that trims the borders of this bag, as well as the abundant cotton ribbon at the front pocket. Marni's design flourishes tend to be quite taste-specific and will likely turn off a good chunk of potential buyers, but I quite like the fact that the brand juxtaposed those sporty finishes with the ultra luxurious quilted black leather. If it weren't for things like that, this wouldn't be a Marni bag at all. Buy through Net-a-Porter for $1330.