When a new handbag brand is introduced it's not often that the fashion world takes immediate notice, but that's exactly what happened when Rachel Mansur and Floriana Gavriel launched their namesake brand in 2012. What first began as a leather accessories brand with a few key styles, the brand has since launched into both RTW and shoes. Arguably the original minimalistic bag brand, the designers have stayed true to the brand's iconic aesthetic over the last 7 years, introducing sleek new styles along the way.
Now known for its see-now, buy now approach at NYFW, Mansur Gavriel introduced its Fall 2019 collection on Sunday at its Wooster Street store in SoHo. The event celebrated the Fall 2019 collection in a more low-key way this season, opting out of a big runway show or presentation. Instead, the store was transformed into a fruit market, which paid homage to some of the first campaign images from the brand. The see now, buy now approach means that the collection is available to buy now and wear now, which differs from other brands who are showing their Spring 2020 collections.
This collection plays on successes of the past and includes fan favorites such as the Bucket Bag and the Lady bag, but these styles are offered in a new twist: embossed croc leather. Known for its incredible leather quality and craftsmanship, the embossed croc bags look both elegant and extremely well made. One of the models showcased the double bag trend, wearing two sizes of the Protea bag. A brand new bag shape was introduced in the fall collection as well, called the cloud clutch, it's an oversized smooth leather clutch with a framed opening. It bears resemblance to Bottega Veneta's wildly popular The Pouch Bag, but at a contemporary price point. Shop the collection now via Mansur Gavriel.
[Photos via Vogue Runway]
1 / 11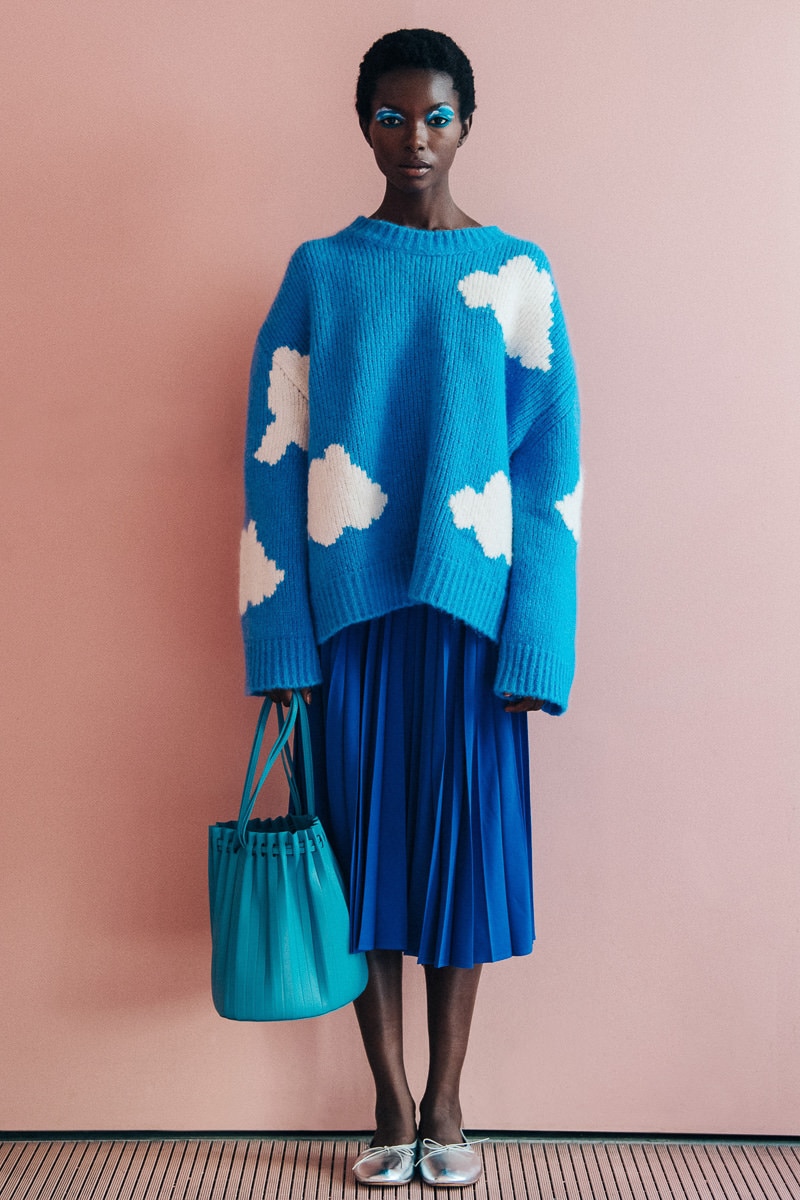 2 / 11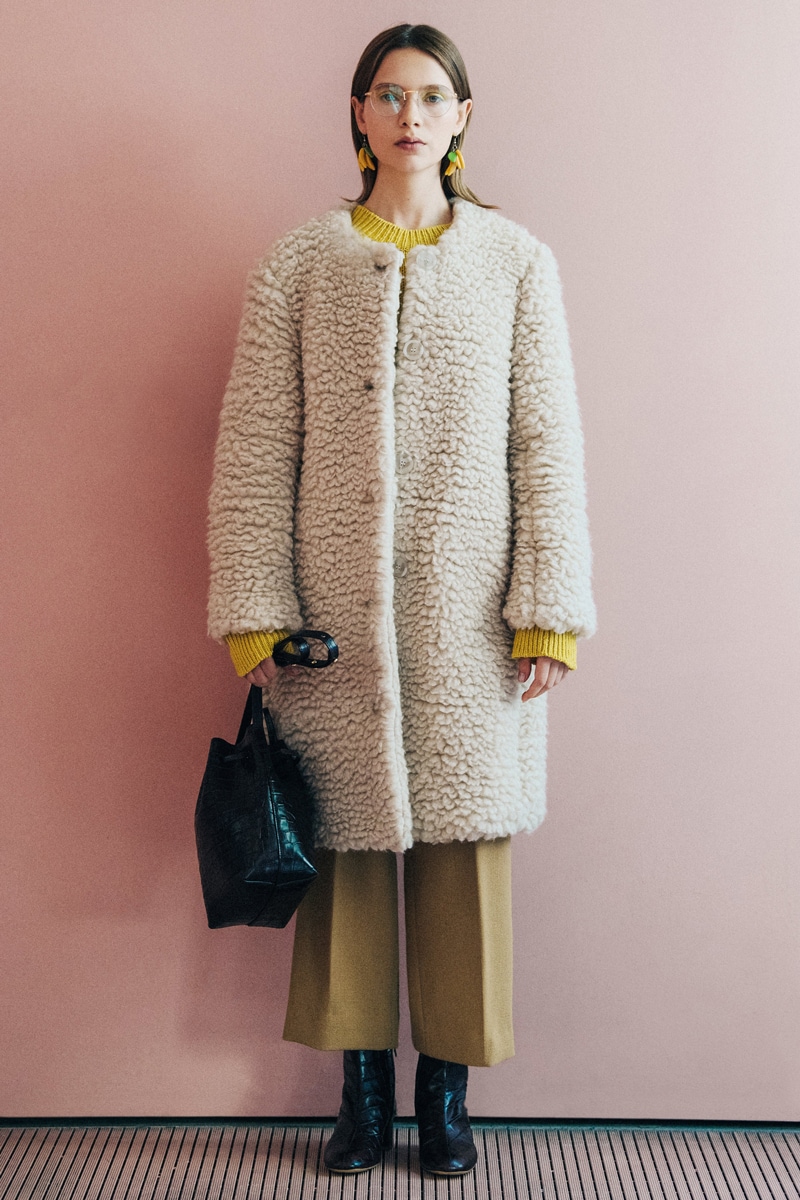 3 / 11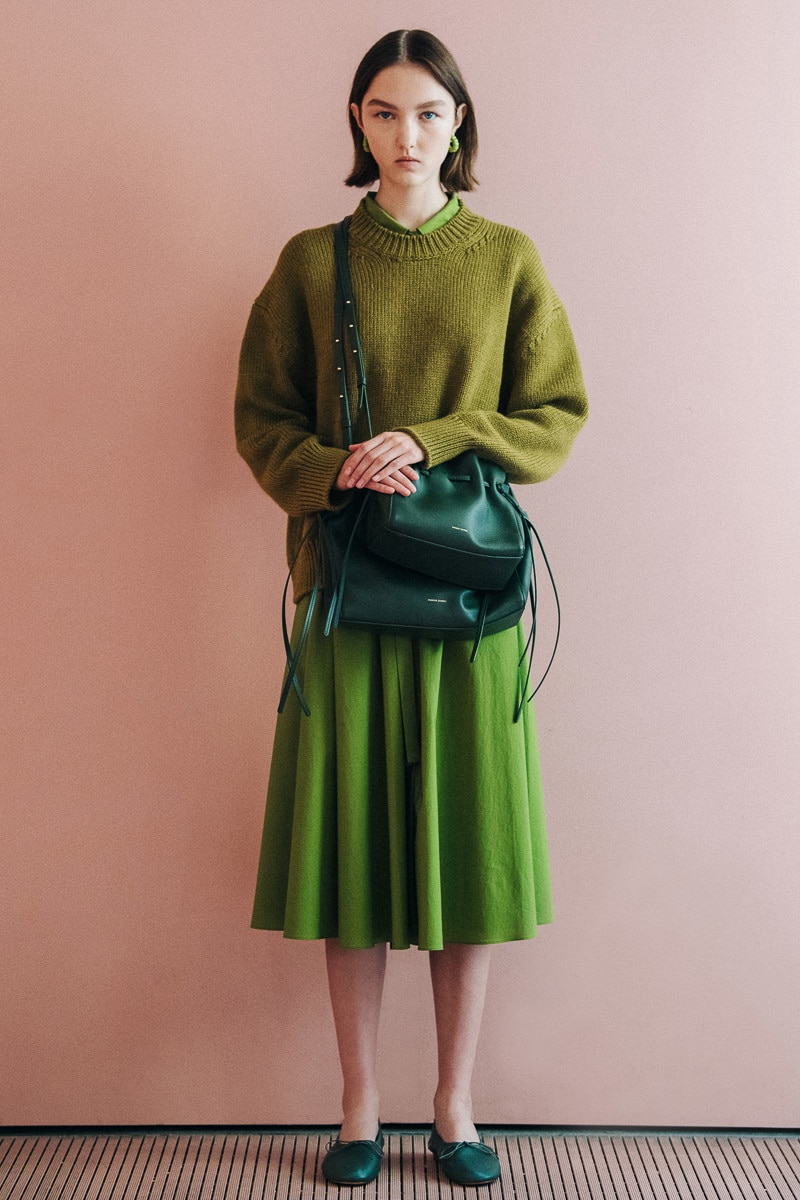 4 / 11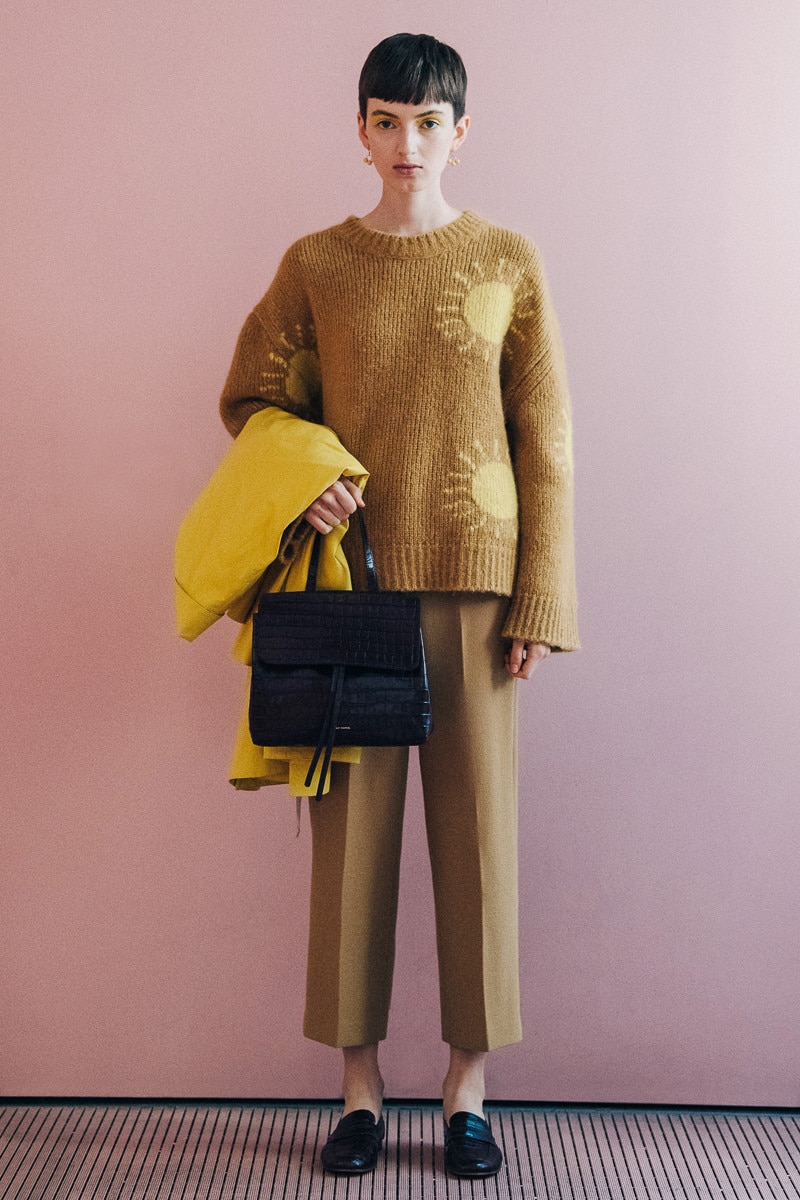 5 / 11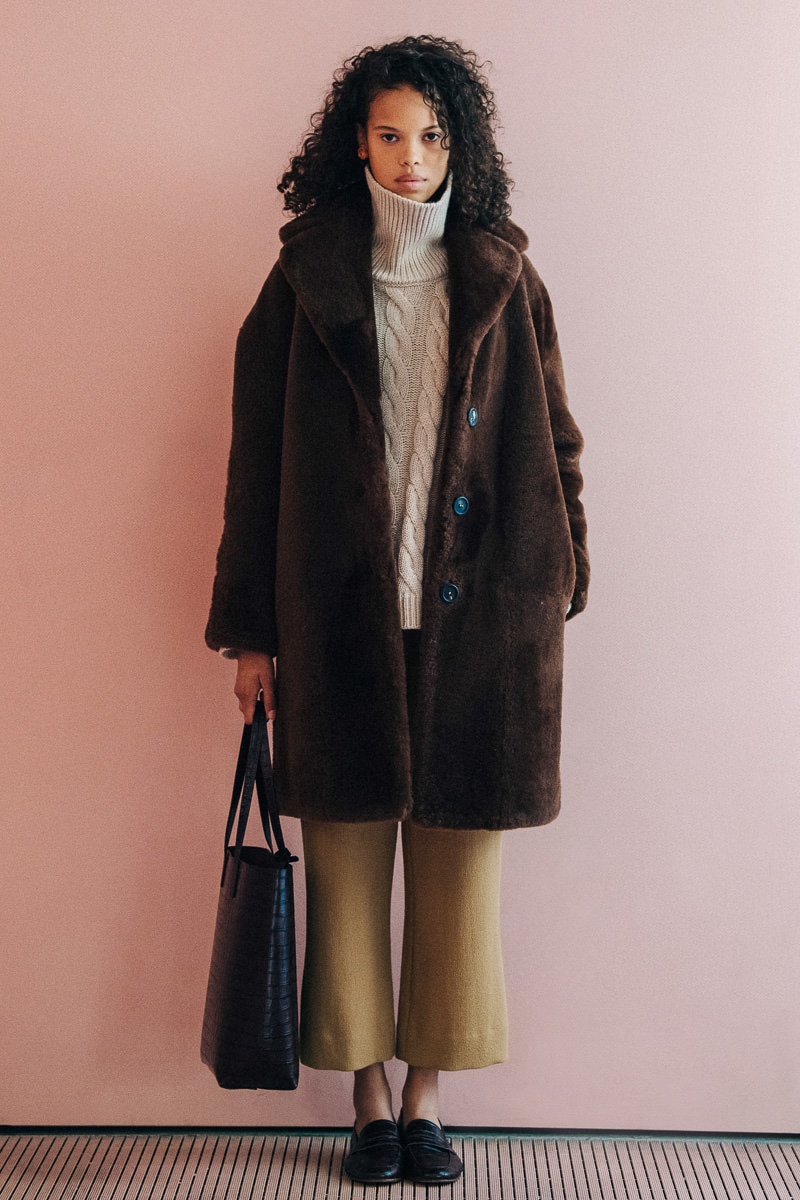 6 / 11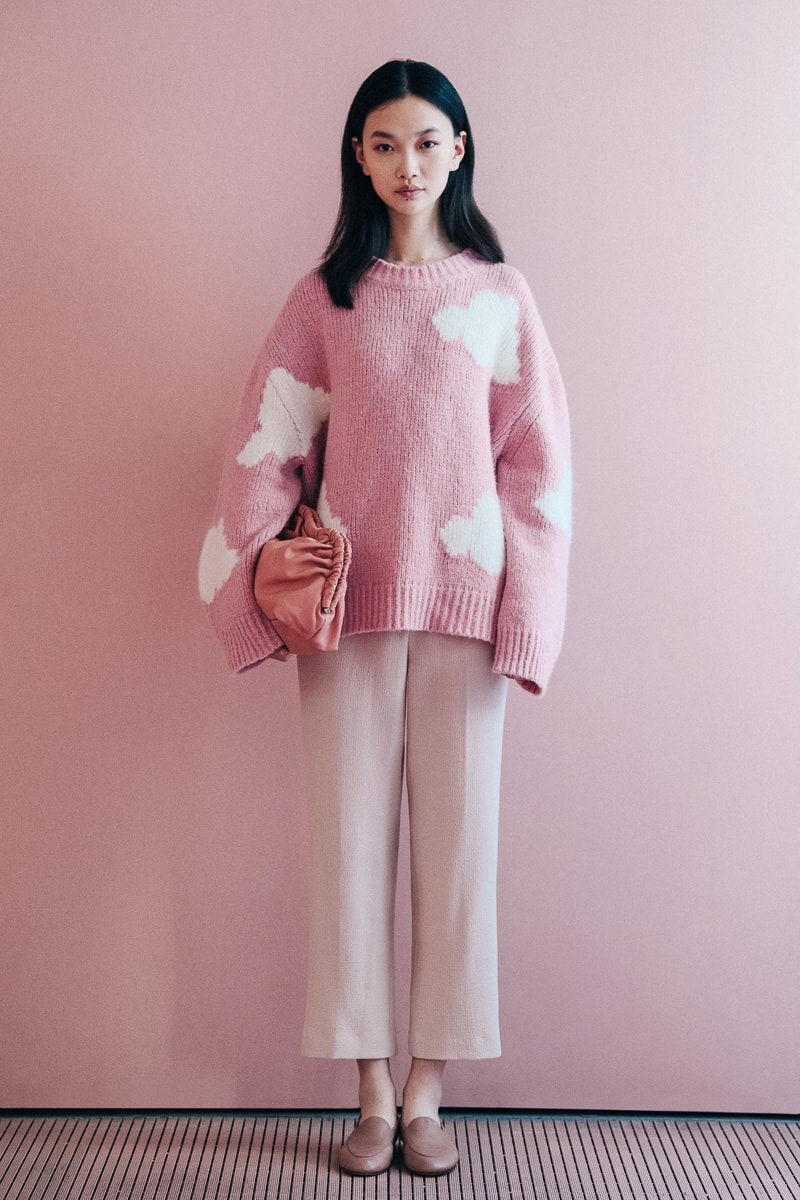 7 / 11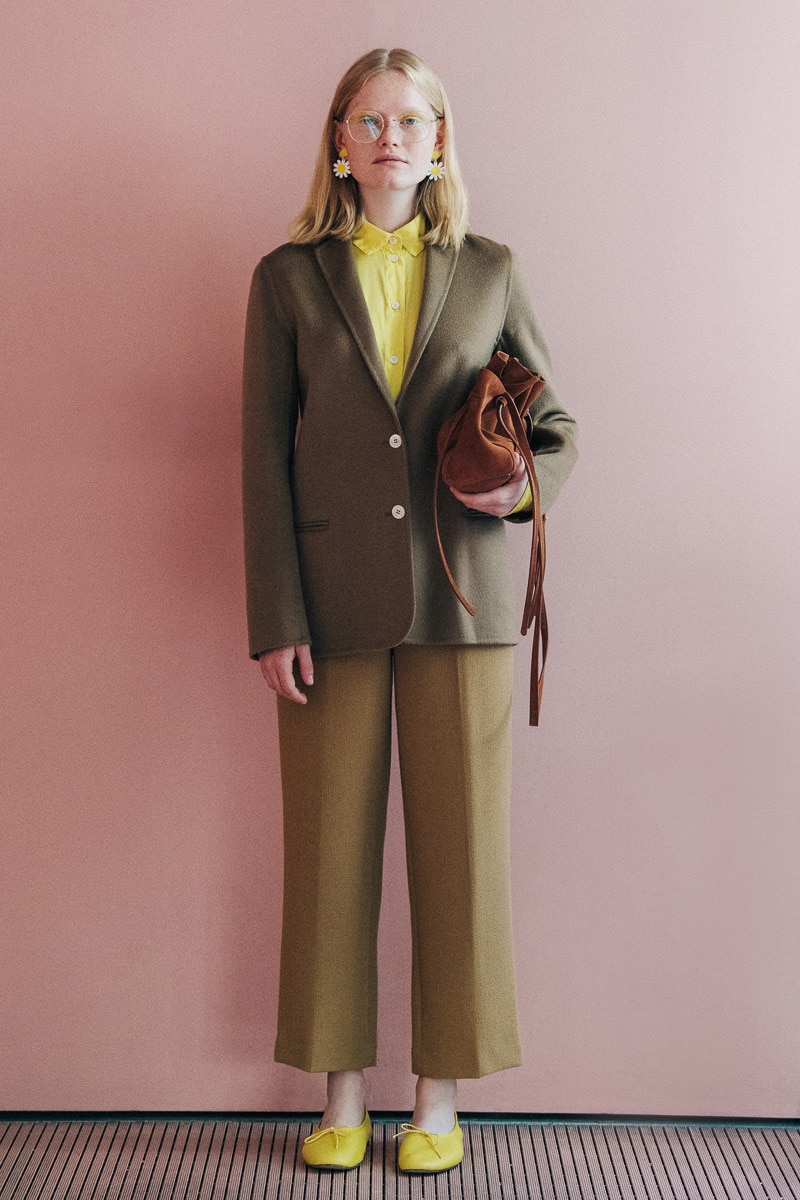 8 / 11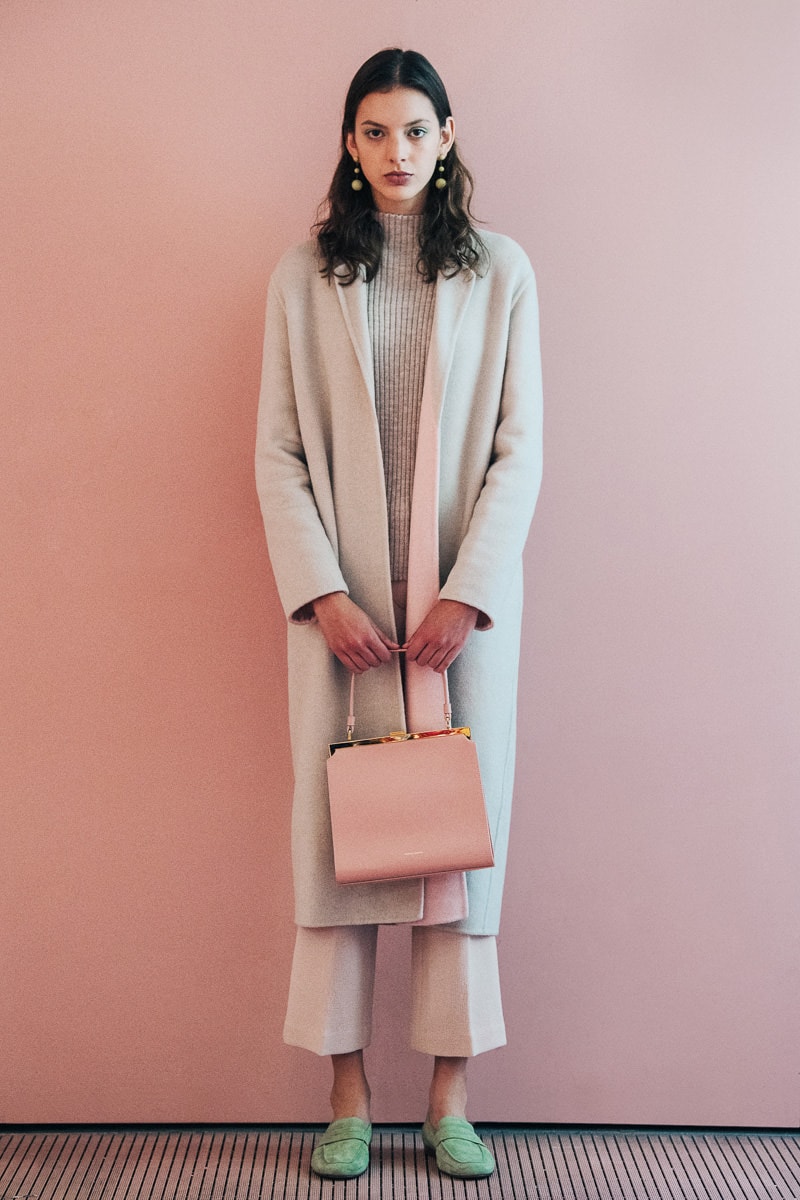 9 / 11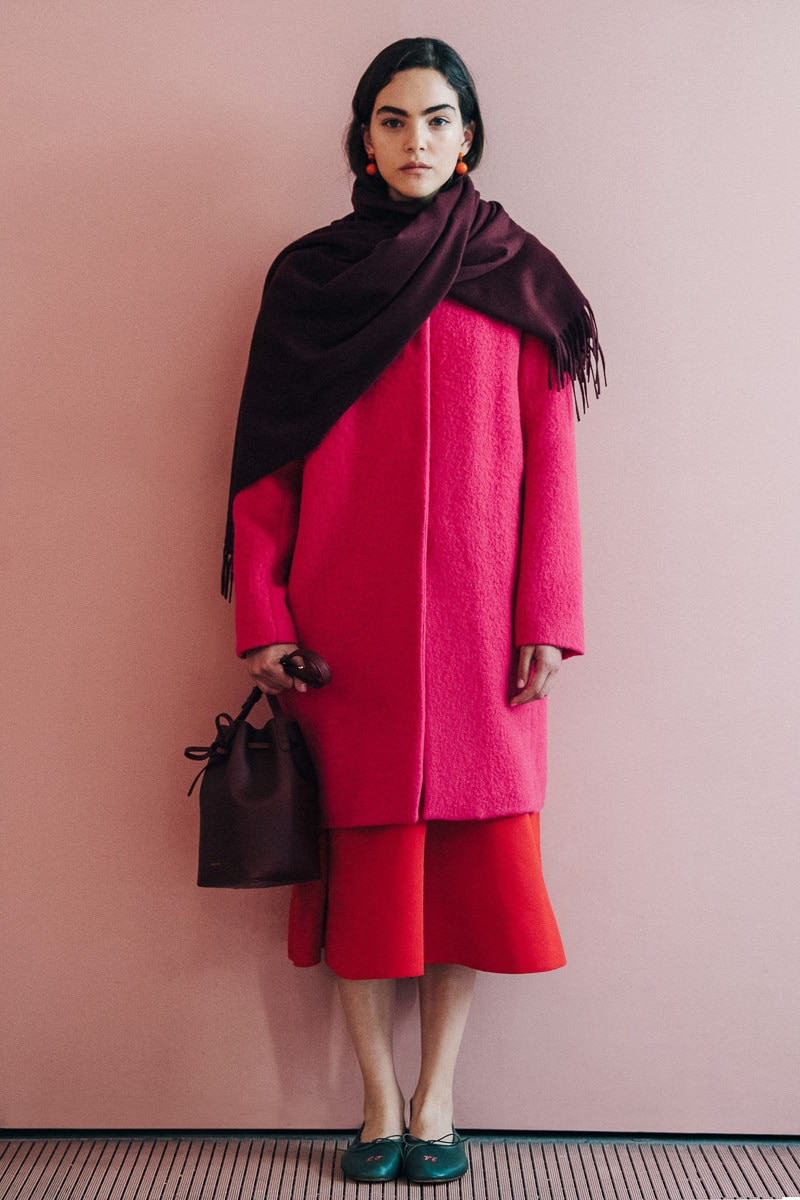 10 / 11
11 / 11