In fashion, any kind of revival is a tricky proposition, but especially in handbags. Because bags are so publicly visible and recognizable, specific bags tend to become tied to particular eras, instead of just general types of bags. That makes it trickier to revive a past design—the bag itself might be too closely tied to a year or even a season in popular memory, even if the shape in general, like a bucket bag, can be revived with updated details by other brands. That makes the imminent return of the Dior Saddle Bag even trickier: not only is it closely tied to a handful of years in fashion history, but its shape is the whole draw. If anyone is going to bring back the look, it has to be Dior.
That's exactly what Dior has set out to do, though, and the reissued bags land in stores July 19. And by my estimation, they're faithful to the original, down to the short shoulder straps that were popular on many bags in the mid-2000s, but have since mostly fallen out of favor. There's some indication that those short straps are coming back, at least among the hardcore trend-following set (ahem, Kendall Jenner), but it's unclear from the product listings on Dior's site if the bag will also come with a longer strap option to placate shoppers interested in modernization. The bag is frequently pictured with longer straps, both on the runway and in advertising, but Dior, like most other brands, offers additional strap options that can be purchased separately, which it often styles with its bags. It seems likely that at least some versions of the bag will come equipped with longer, special straps.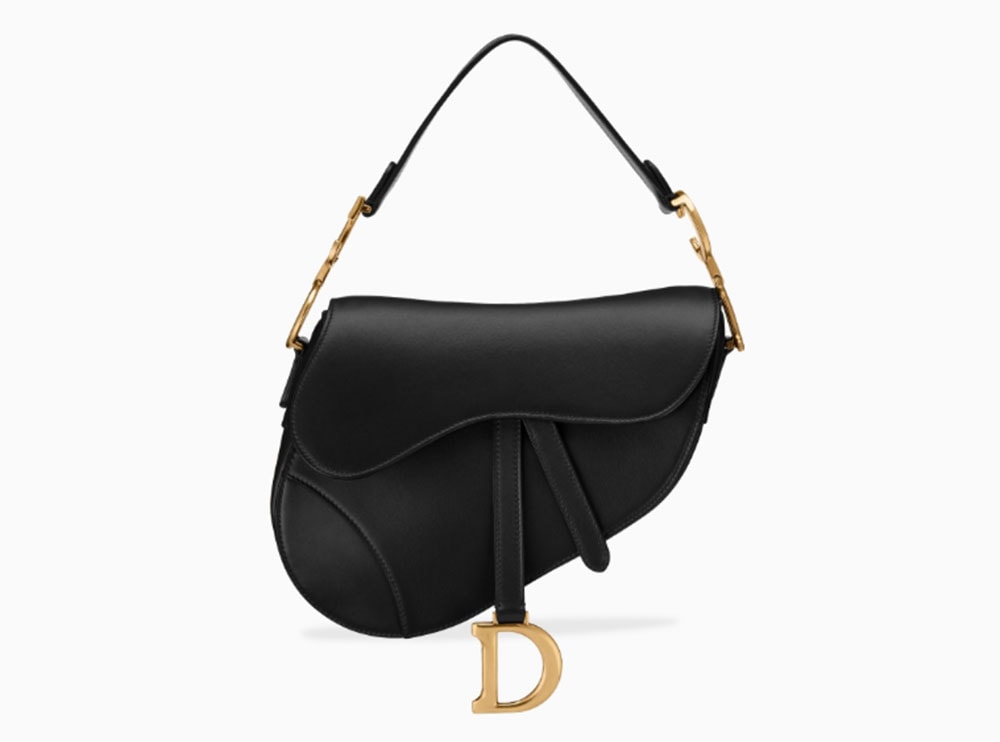 Based on feedback on our PurseForum's Dior section, it looks like there are two additional changes from the original, both for the regular and mini sizes that will be available: a magnetic snap closure instead of the previous velcro, and suede lining instead of textile. It's crazy to think of a luxury bag having a velcro closure in the near past, but it's also a detail that proves just how weird everything was ten or 15 years ago.
I was never a big fan of the Dior Saddle during its original run, but I remember very clearly how many people were into it, especially on our PurseForum. Discussion of its return on the site has been generally positive, with people speculating about prices and which versions might make it to stores. And I have to admit, I'm feeling a little more curious about the bag myself—especially with the longer strap, it manages to feel both nostalgic and modern, and because of the unique shape, there's really nothing else like it out there. We don't know what US prices will be like, but suffice it to say the bag will be more expensive than it was in 2006.
So now, we want to hear from you: were you a Dior Saddle Bag fan years ago, and are you excited that it's back?
[UPDATE] We've now heard back from Dior on pricing for the medium size of the saddle. In logo fabric, it will cost $2,850, while regular leather in the same size will cost $3,250.