I remember the original Louis Vuitton Manhattan Bag very distinctly. It came out in 2005 to much fanfare (it was carried by Uma Thurman in the brand's ad campaign) and consumer interest and reigned atop the Louis Vuitton monogram empire for years thereafter. 2006 was the year that I started putting away enough money to treat myself to an occasional fancy bag from the profits of my college job, and if you were an accessories shopper back then, there's no way you didn't see and at least consider the Manhattan. And then, it went away.
The Manhattan probably typified the Marc Jacobs era at Louis Vuitton better than any other plain monogram design that debuted during his decade-and-a-half-long tenure at LV. Structurally and visually, it was very similar to his super-popular Marc Jacob Venetia Bag, and the silhouette is one any bag lover during that period will probably always associate with Jacobs. It's also very indicative of the conventions of that era in fashion overall: logo-covered, hardware-heavy and more than a little bit flashy. Extra pouch pockets and oversized slide locks were big. It feels like a look that would be very hard to transform into something that feels current in 2017, but that's exactly what Louis Vuitton has done with the new Manhattan Bag, which has debuted for Fall 2017.
The transformation is mostly successful because of what Nicolas Ghesquiere and his band of accessories designers has taken away: the big hardware and overly dressy rolled vachetta top handles. Instead of slide locks, the bag loses the early aughts glitz of the original by replacing them with slim golden buckles. The new design also loses the non-functional top strap that looped around the bag perpendicular to its top zipper, as well as the oversized top handle attachments that took up much of the space between the top of the bag and its front pockets.
The rolled handles of the original have been replaced by two flat top straps in one of several contrasting leather colors, as well as a shoulder strap in the same color, which the original didn't have but is now virtually required on any day bag in the current market. The and result is far more casual and modern than the original, which is a good recipe for a hit these days. It also looks like it'd be pretty functional, if you're satchel-inclined. Unfortunately, just like everything else, the Manhattan Bag has gone up in price since 2006. You can pick one of in three trims colors for $2,490 via Louis Vuitton. Check out the available options and some extra photos of the newly available bag below, as well as a shot of the new design's interior.
1 / 9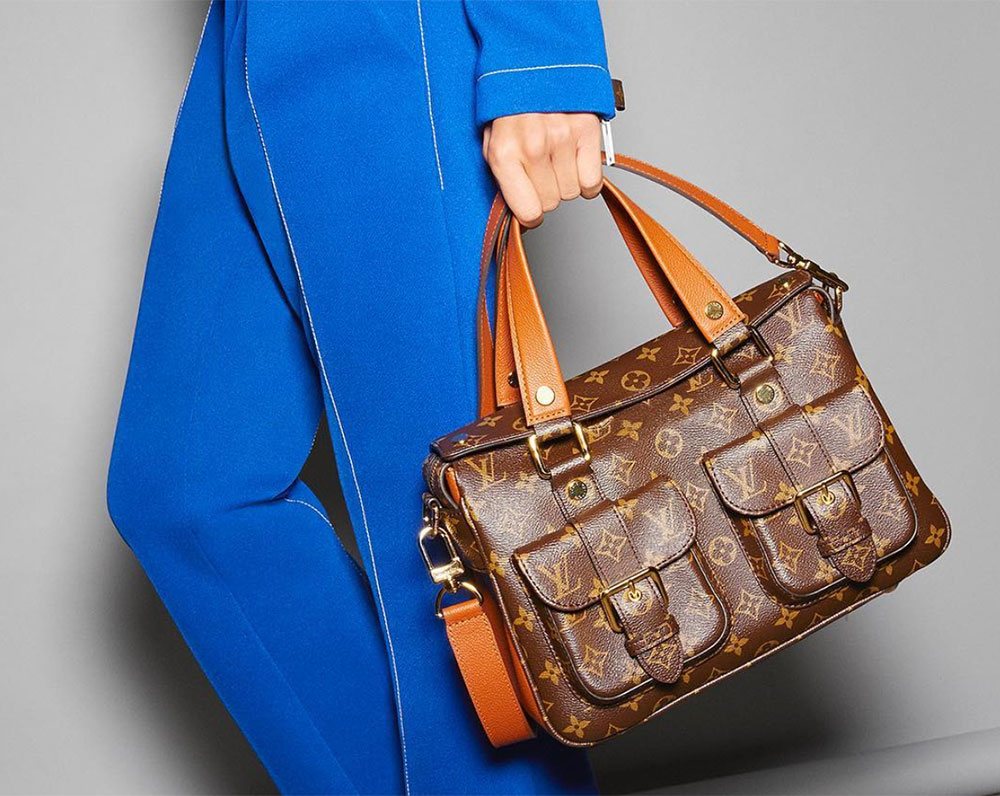 2 / 9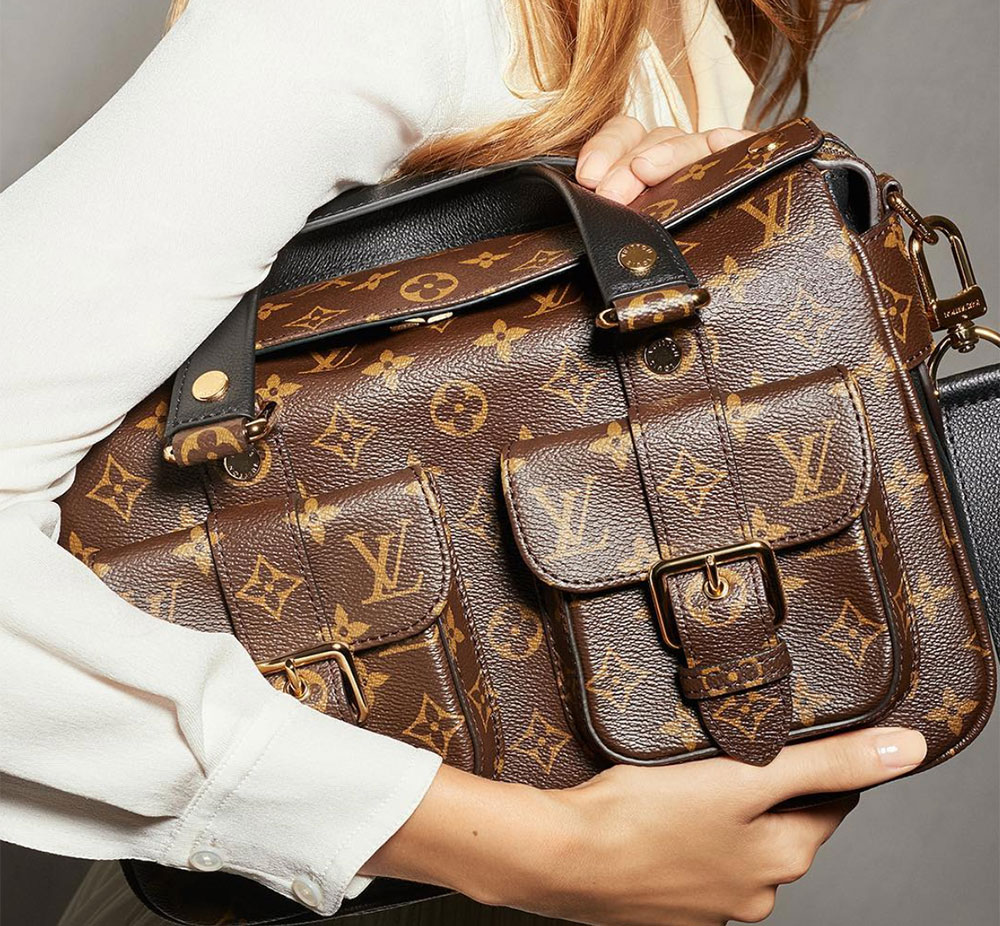 3 / 9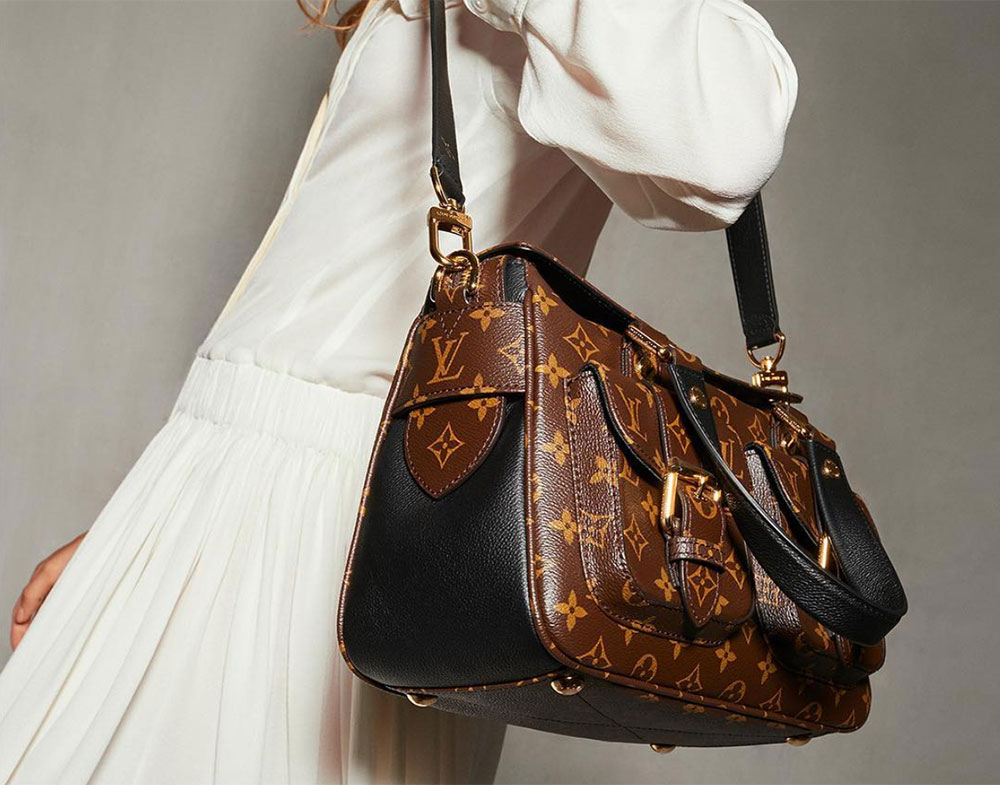 4 / 9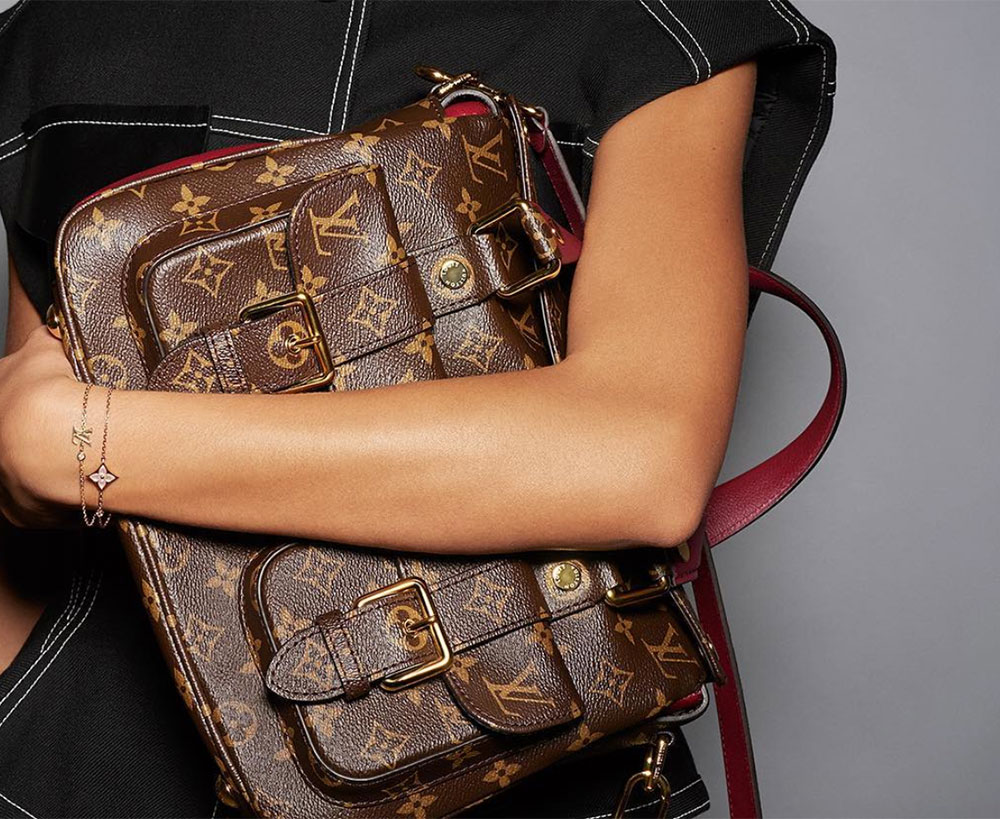 5 / 9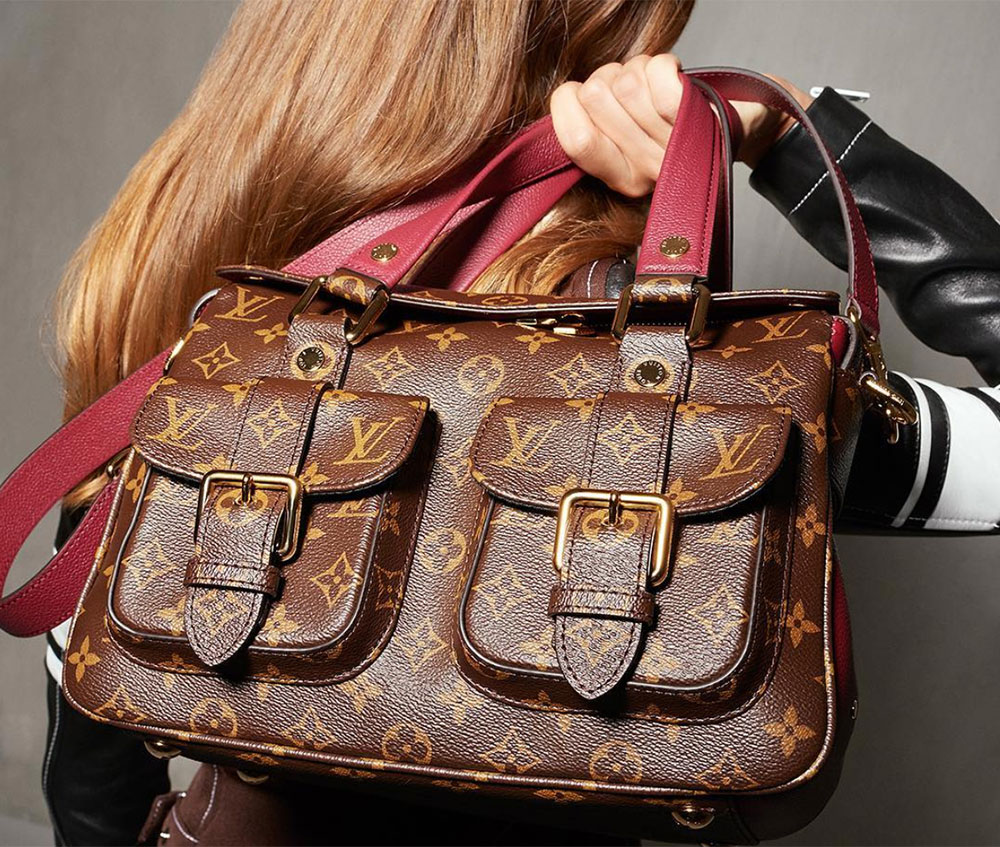 6 / 9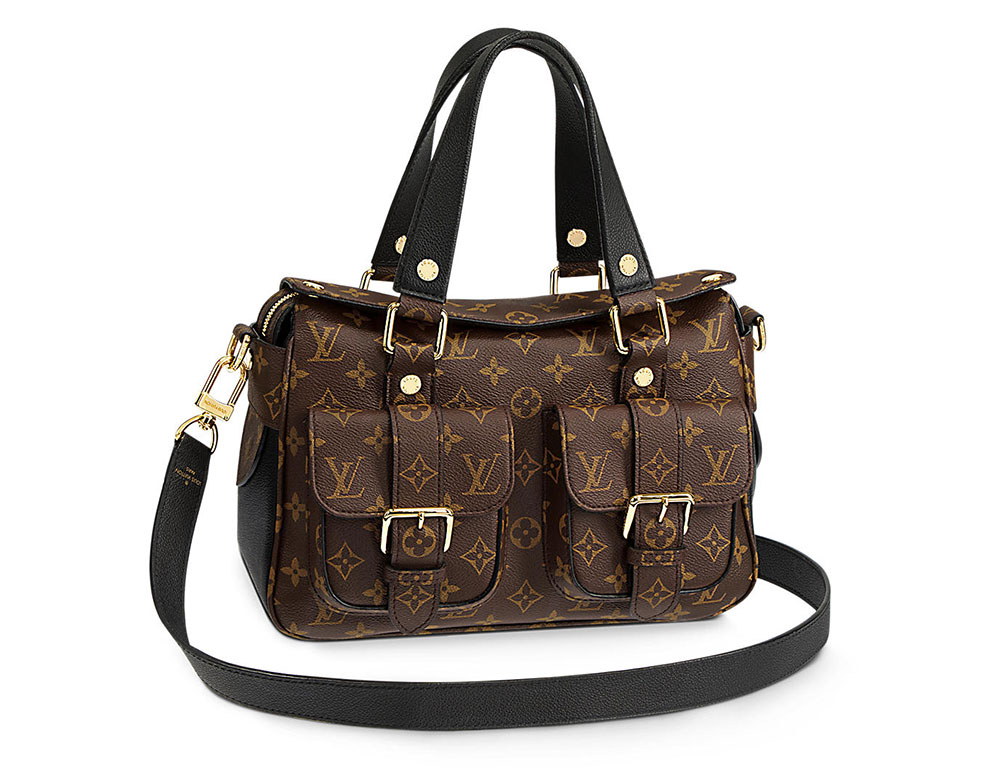 7 / 9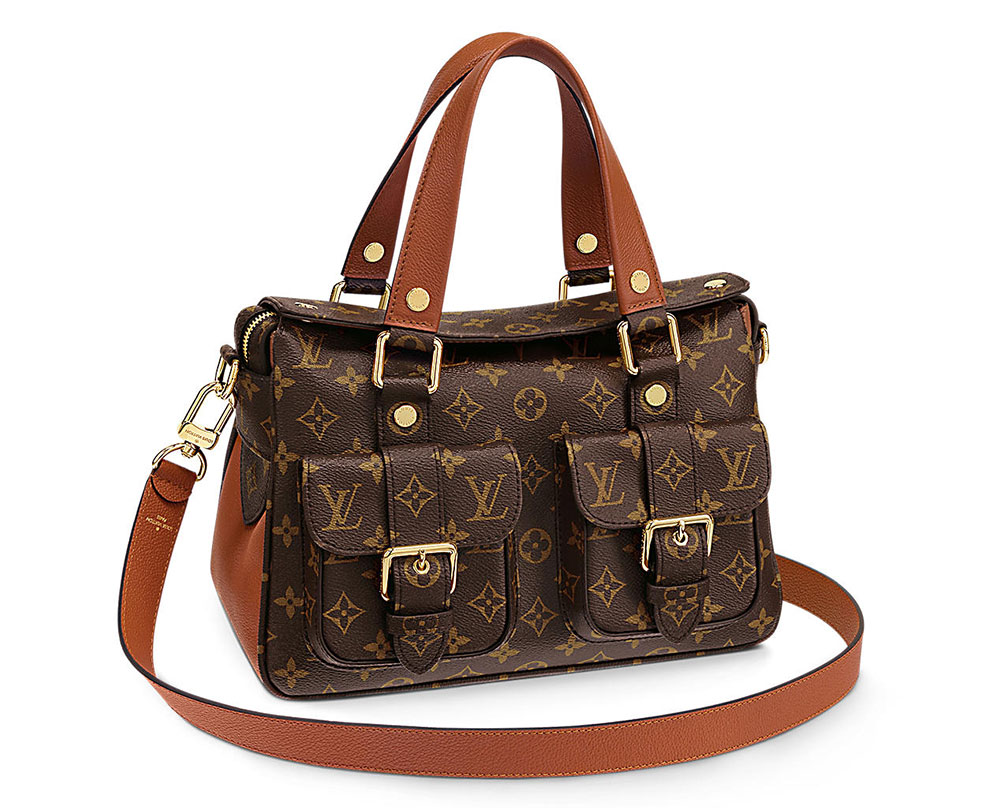 8 / 9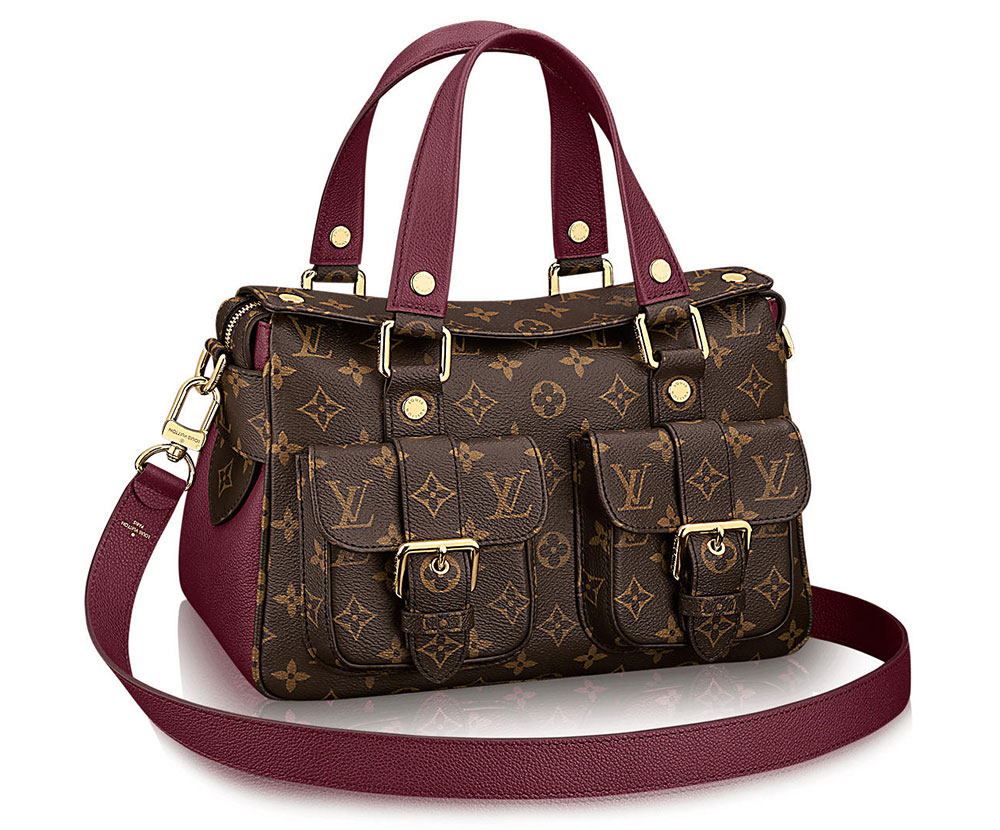 9 / 9