The iconic Louis Vuitton Alma bag has made quite a name for itself in its over 20 years of existence, becoming a beloved choice for handbag lovers. Though this bag was introduced in the 90s, its roots actually date back to the 19th century with a design by Gaston-Louis Vuitton called the Squire bag. In 1992 the Alma was born, introduced originally in Monogram canvas, it was the perfect combination of elegant and functional, and we still know and love it as such to this day.
Since its birth almost 3 decades ago, the Alma has been reimagined countless times, including reinterpretations by collaborators and friends of the brand like Stephen Sprouse and Takashi Murakami. However through it all, the Alma remains the perfect bag—an ideal mix of timeless style and effortless functionality.
Characterized by its structured bottom and curved zip-top, the Alma once again takes center stage at Louis Vuitton appearing in Epi leather in a wide variety of bold rainbow colors this spring. Louis Vuitton brings the revamped Alma BB to life in beautiful new campaign images shot by legendary photographer Steven Meisel.
The images showcase the new Alma BB in stunning shades of yellow, pink, blue and orange with a cool new addition: a matching embroidered jacquard strap that can be completely removed. The strap features Monogram flowers on one side and a bold Louis Vuitton logo on the other. This fresh new detail brings the Alma to life, creating a fun juxtaposition between the bold hues and the bag's classic shape. The new Alma BB retails for $2,180 and is available now via Louis Vuitton.
1 / 5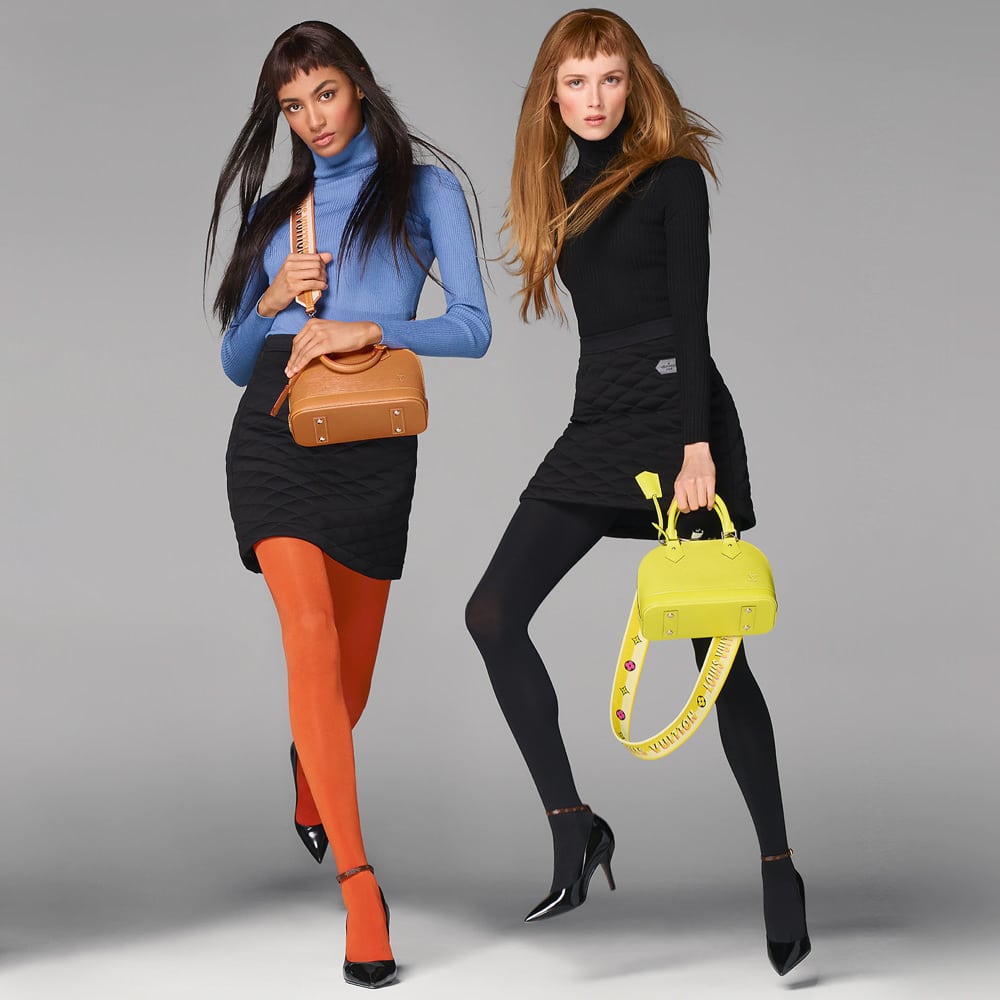 2 / 5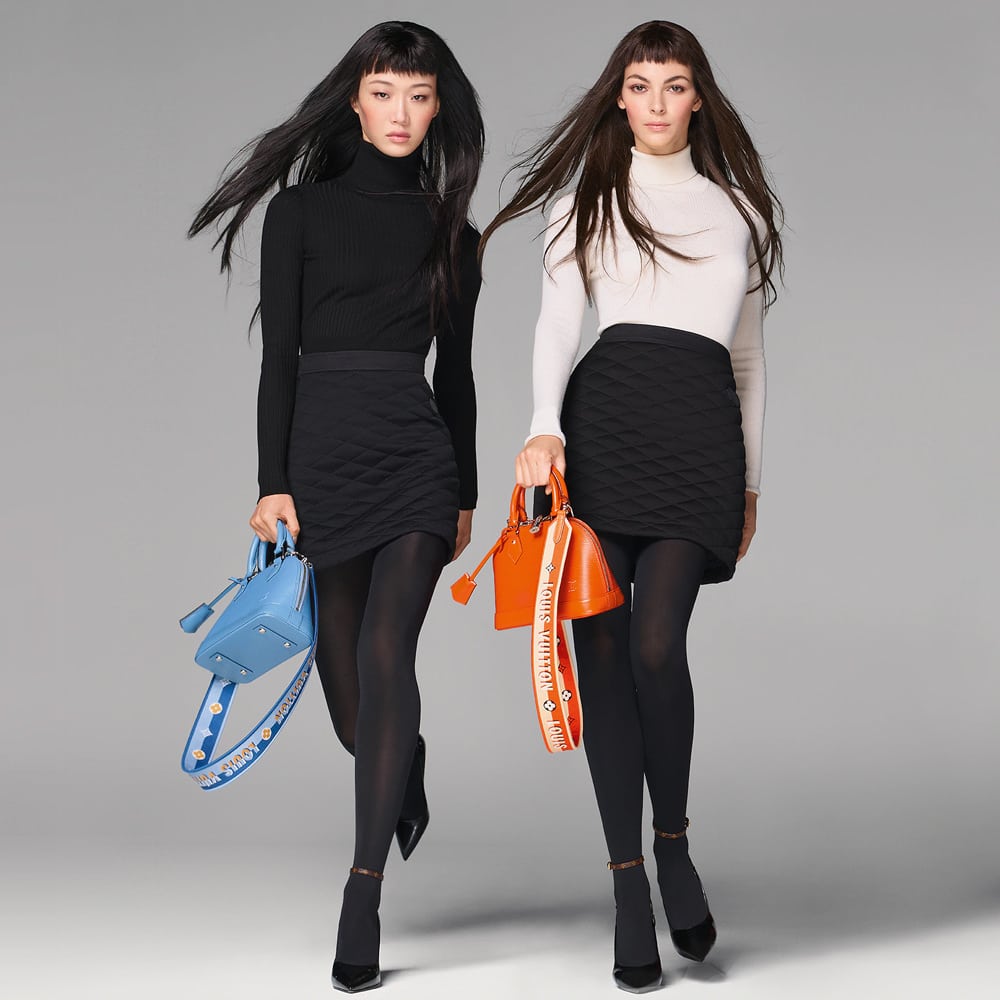 3 / 5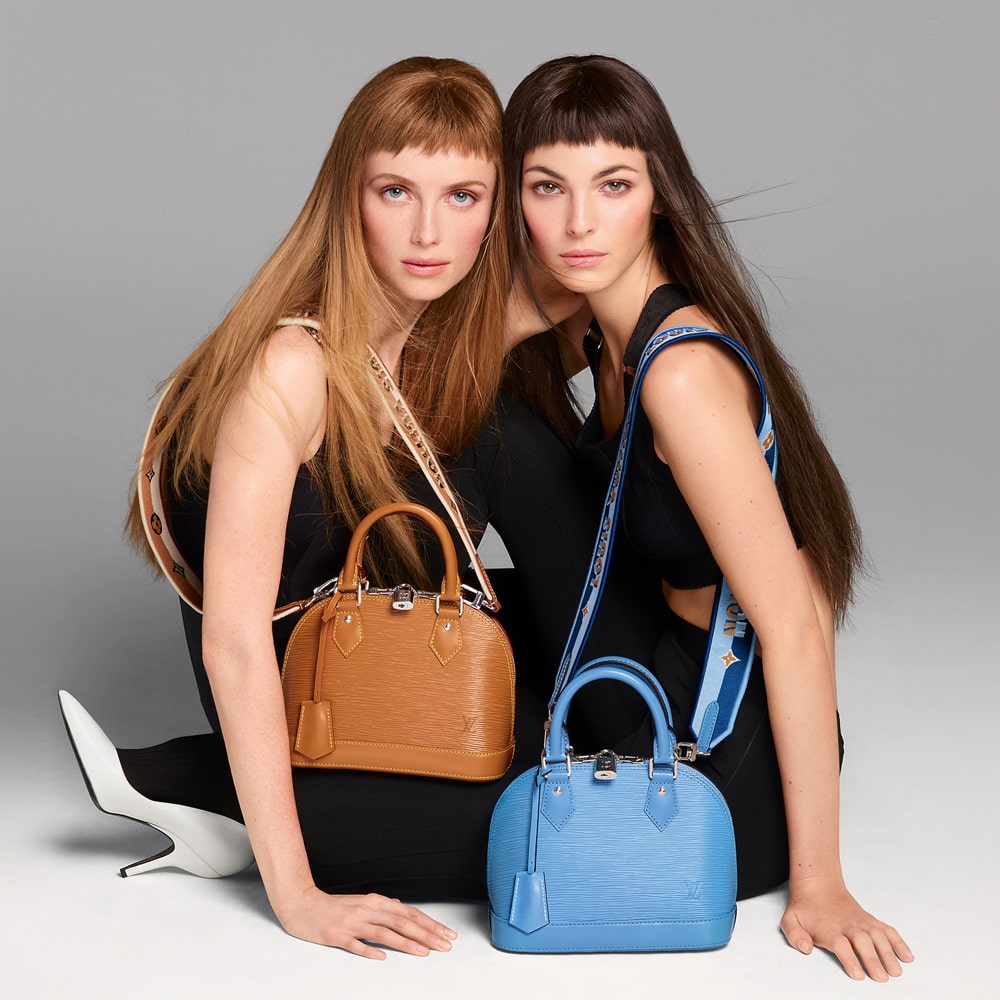 4 / 5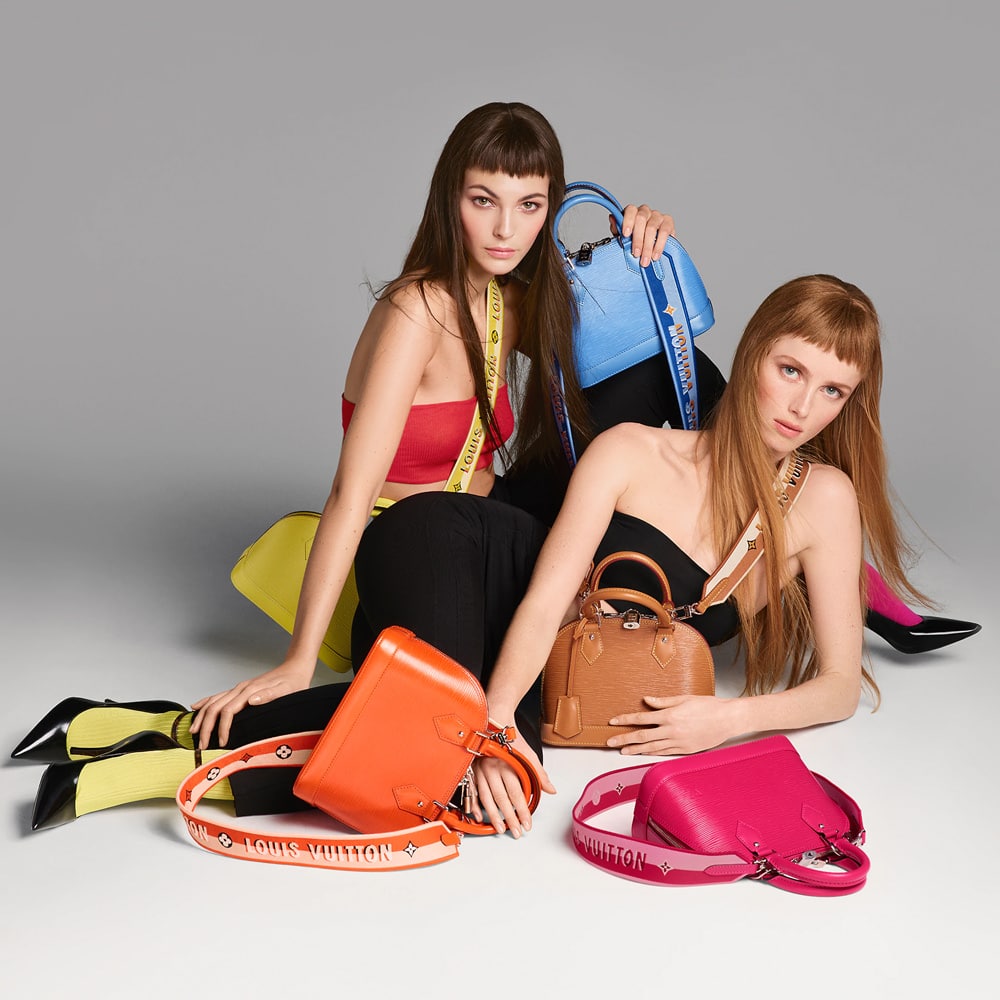 5 / 5