Welcome back to Tuesdays with Twiggers!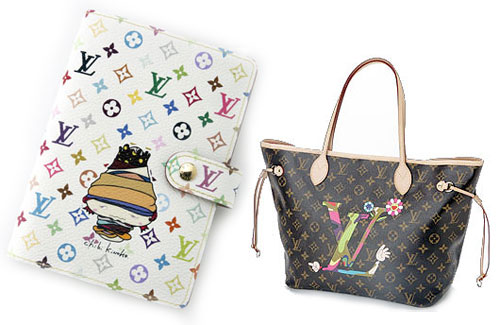 Some of the most successful Louis Vuitton handbag lines have been the ones in which Takashi Murakami collaborated with Marc Jacobs. The Multicolore line, Cherry Blossom line, Panda, and Cerises were all the works of Japanese pop artist Murakami. The smiling cherries of the Cerises line were what initially drew me into a Louis Vuitton store, but alas I was too late and they were completely sold out. Now Murakami and Louis Vuitton have joined forces again, this time selling limited edition (rumored to be only several hundred pieces available) Louis Vuitton accessories and bags at the Takashi Murakami exhibit at the Los Angeles MOCA (Museum of Contemporary Art).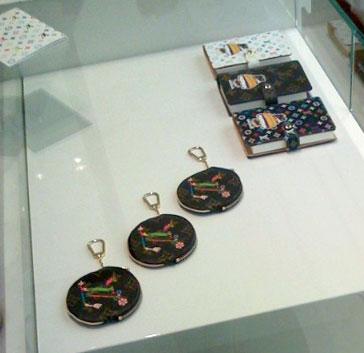 The newly released pieces include the re-introduction of the Louis Vuitton 'Hands' symbol shown on the front of the monogram canvas Neverfull bag (available in PM, MM, and GM sizes) and Porte Monnaie Ronde. In addition, Murakami has also introduced a new character called 'Chibi Kinoko' which means little mushroom. This little mushroom man has been placed on the front of an agenda, which is available in the traditional monogram canvas as well as the black and white Multicolore canvas.

The bad news is that I live in Middle America (home of cows and corn) and won't be able to make it out to LA before the items sell out. In addition, the shop will NOT do charge sends. Therefore, if you happen to live in the Los Angeles area hurry to MOCA as fast as you possibly can. But remember, there is a limit of two items per person.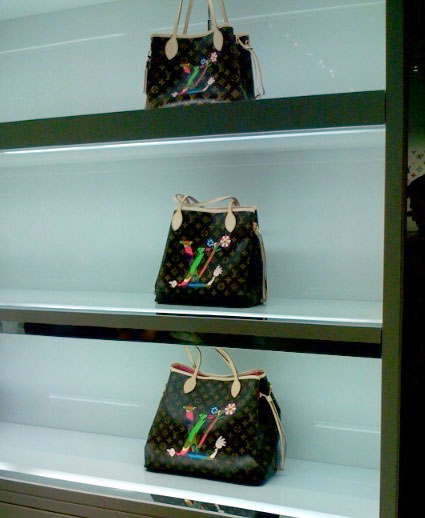 Prices:
Neverfull PM $860
Neverfull MM $940
Neverfull GM $960
Porte Monnaie Ronde $270
Monogram Canvas Agenda $500
Black & White Multicolore Agenda $700
Visit: www.moca.org for more information.