Here she is out and about in NYC with one of Louis Vuitton's most promising new styles. This exact bag only made its debut two weeks ago on the brand's Spring 2017 runway; it won't be available to mere mortals like us for six months. It's so new, in fact, we have no idea what to call it.
It's Karlie Kloss, of course. Karlie is brand favorite, and she's done a ton of modeling work for Louis Vuitton. She actually saw this bag from the front row at Louis Vuitton's Spring 2017 show. This subtle style is a bit of a stylistic departure for LV, and you'll notice it is completely logo-free.
Karlie is carrying a version that does not feature the large, dangling woven top handles that were attached to this bag during its runway showing. Those top handles were everywhere on Louis Vuitton's Spring 2017 runway, which makes us wonder if those are actually an add-on that is sold separately. Or, perhaps, Karlie simply detached them.
In any case, we have a lot more to learn about this style before it hits shelves. Do you love it?
1 / 7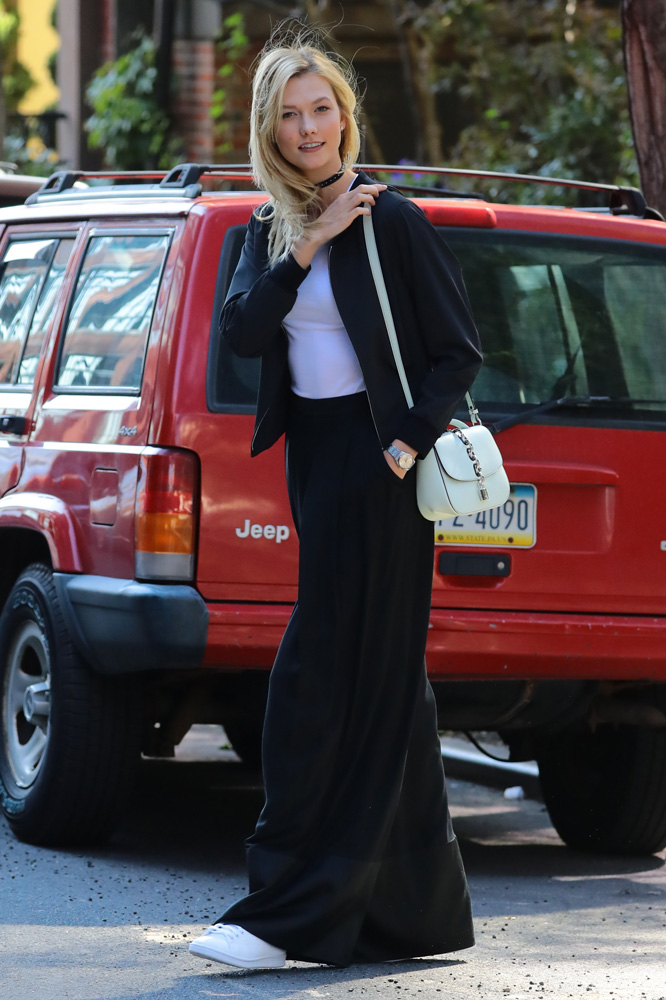 2 / 7
3 / 7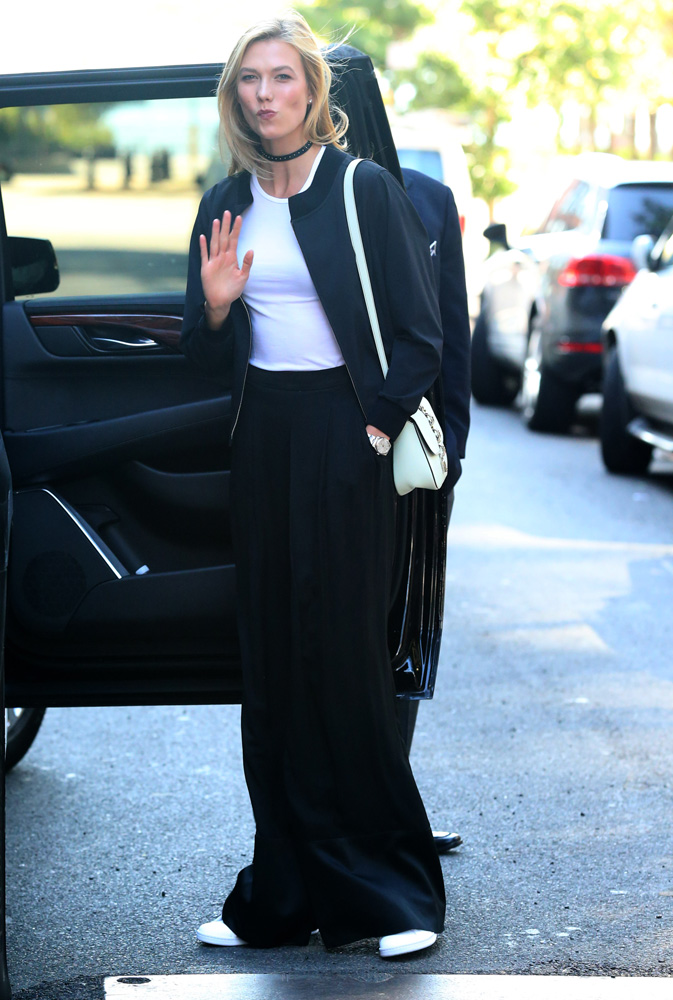 4 / 7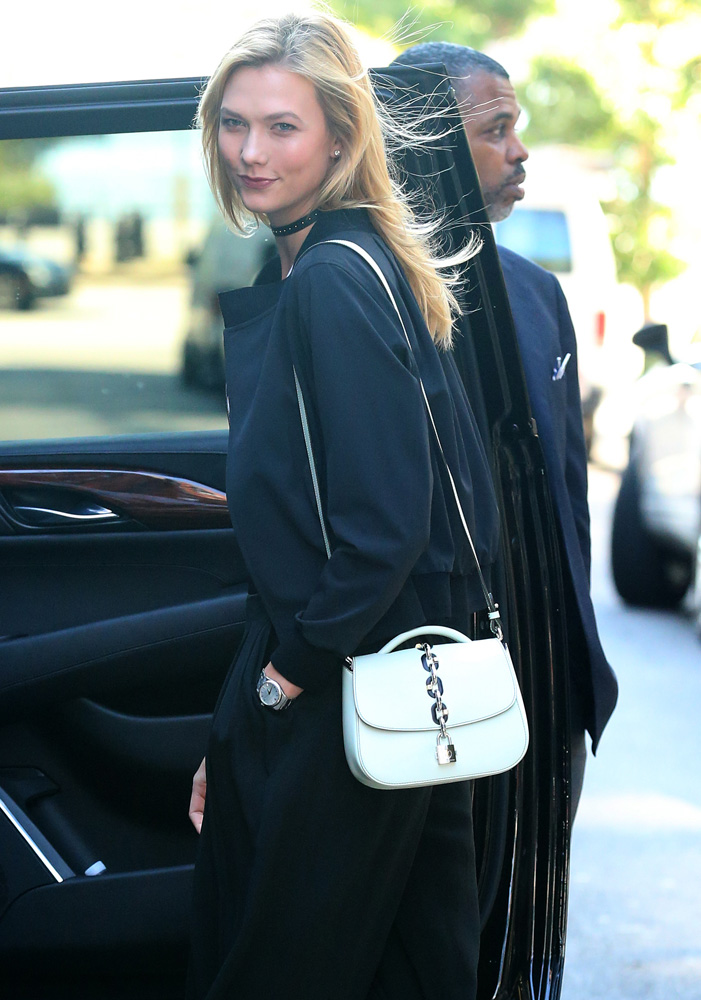 5 / 7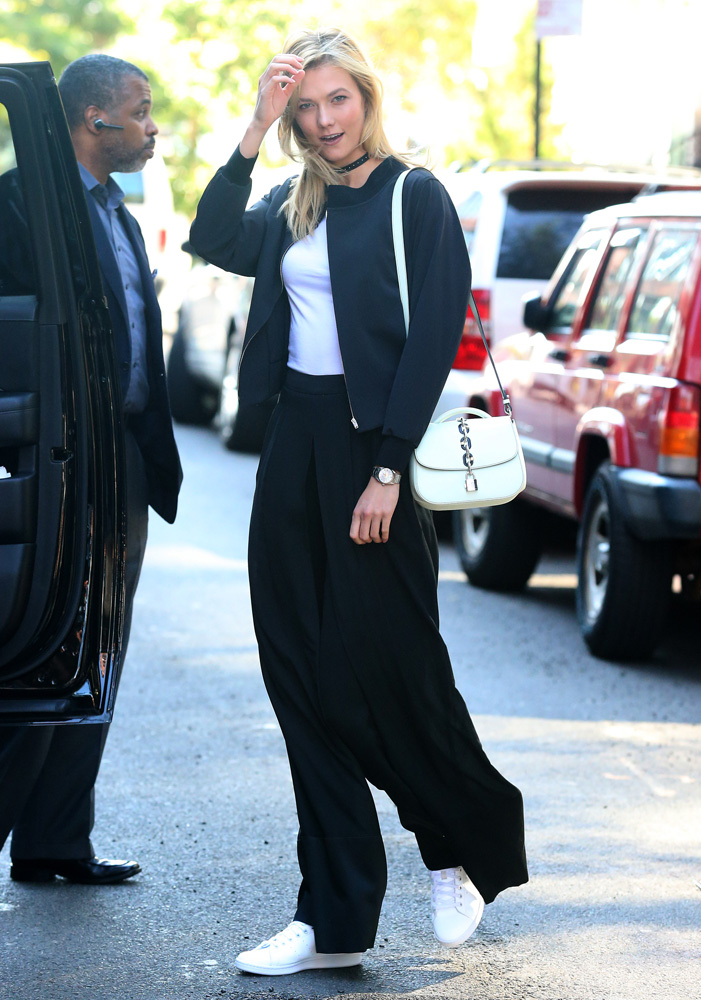 6 / 7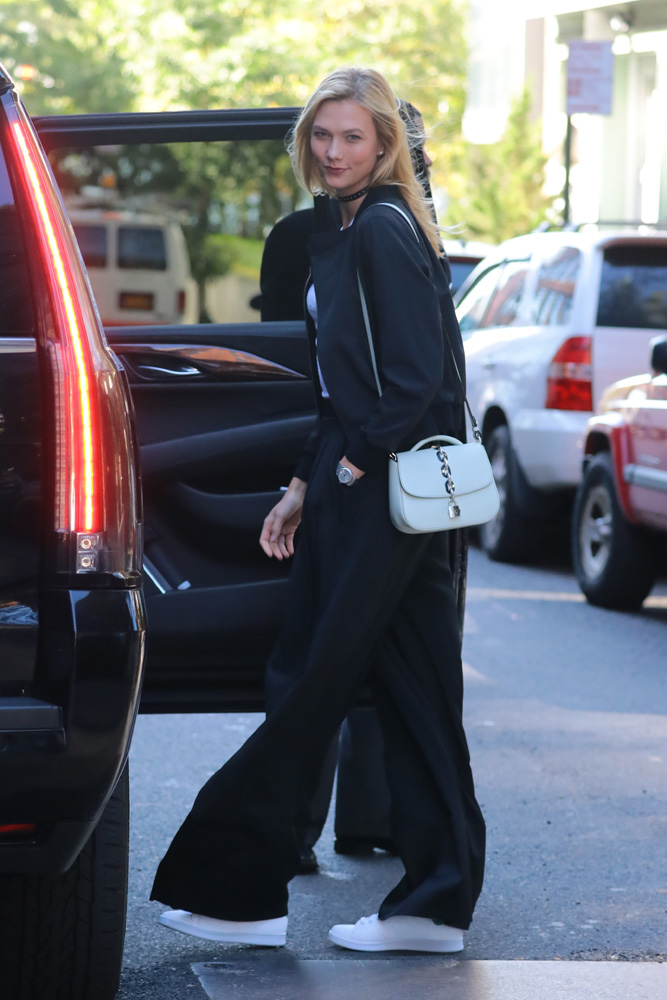 7 / 7