I remember when the Louis Vuitton Stephen Sprouse Roses collection was released. The year was 2009, and I immediately fell in love. The Pochette Accessoire and the Speedy were high on my want list, but sadly as a college student, I had a bag budget of virtually nothing and (thankfully) a credit card with a $500 limit. The Roses Collection remains one of the ones that got away for me, and it is that aching regret that led me to impulse buy one of the most special bags in my collection. In fact, I've yet to review it here because I've only used it a handful of times or so in the last 15 months since I've had it.
The Louis Vuitton Urs Fischer Pochette Acessoires
In early 2021 I was planning on buying a black bag which my collection was lacking. At the time, nothing was really catching my eye, aside from a few Bottega Veneta bags that I wanted to snag, but not in black. So I planned on waiting it out for a bit. Then, Louis Vuitton dropped its first collaboration of the year, and immediately I knew that I would be forgoing a classic black bag for something much more special for my annual end-of-year gift-to-self.
Enter, my Louis Vuitton Urs Fischer Pochette Acessoires.
I was obsessed with this collaboration the minute I saw it. I thought it was so special and unique, and instantly it gave me those rare bag butterflies. I knew it was vastly different from what I had planned on buying, but it didn't take me much convincing to decide on buying it. My mind flashed back to the first Louis Vuitton limited-edition bag I fell for, and being it was now 12 years later and I had the money to buy it, there was no way I was letting it go!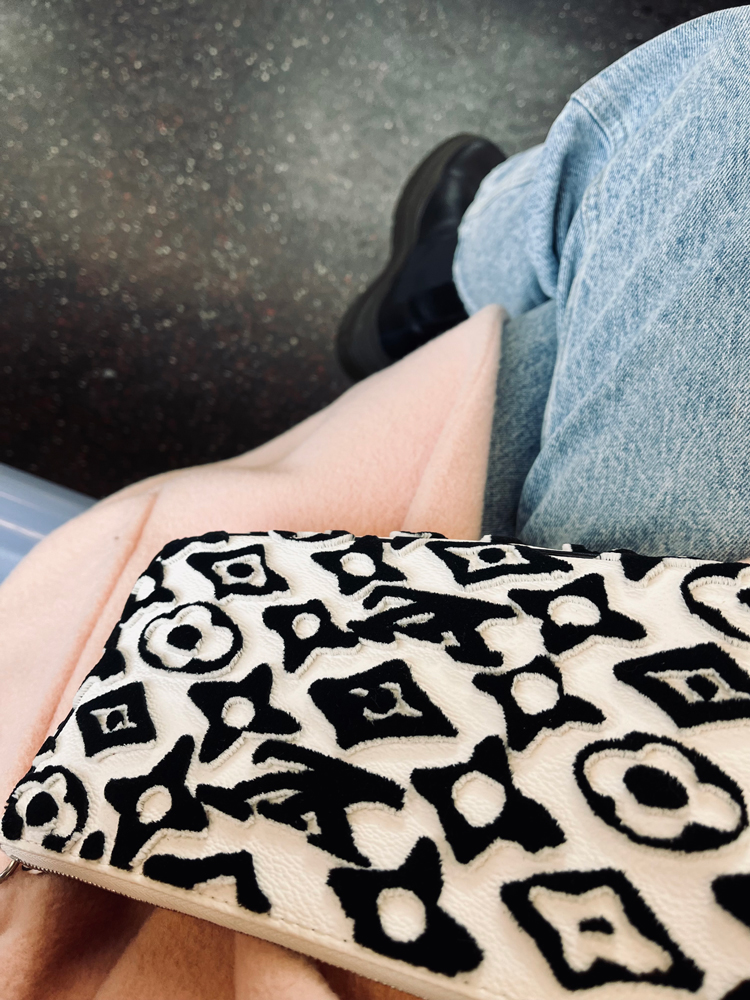 Urs Fischer was one of the few artists to completely reimagine the classic Louis Vuitton pattern, reinterpreting the Monogram's flowers and LV initials in an entirely new way. The bag is even more stunning in person; made of leather and tufted velvet, it is incredibly unique and very delicate!
"Given the Louis Vuitton Monogram's ubiquitous status, I chose to hand-draw it in a really spontaneous way, almost like sketching it from memory." -Urs Fischer
It is my most special piece, and I only take it out to use it here and there to continue to make it feel special but also to keep the bag in pristine condition. Each time I wear it, I get compliments on how cool it is (and it seriously is!). I like that the bag has two straps—one long for crossbody wear and the traditional Pochette Accessoires shoulder strap. It retailed for $1,550 at the time of purchase, and there are some available on the resale market at a slight premium right now.
Which bag is your most special piece?