This year, we vowed to broaden our range and have loved both discovering and introducing you all to new and up and coming bag brands. Many of these indie bag brands first found their way onto our radar the 21st century way. Yep, you guessed it—social media has allowed us to find bag brands we might never have noticed otherwise. Before the year is out we thought we would give you all one last in-depth look at a brand we've come to know and love. While Little Liffner isn't necessarily super new to our radar—they've been quietly building a fan base since 2012—we've begun to see it pop up both on our social media feeds as well as on our favorite online shopping destinations more and more throughout 2018. When the Stockholm-based brand reached out to us earlier this fall, we couldn't resist the urge to get our hands on some of their most sought after styles.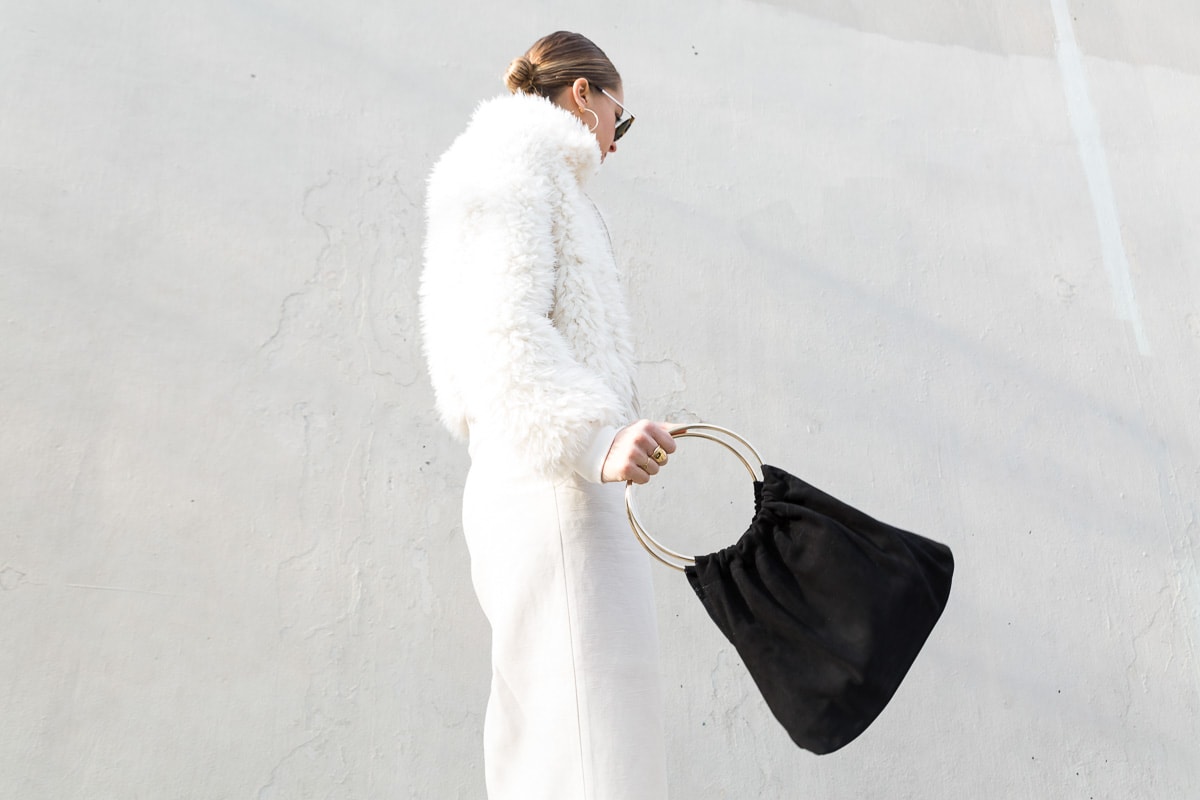 Little Liffner's overall aesthetic can best be described as elevated minimalism. Their bags merge classic elements with fun twists, and as their website states, each bag allows the wearer to project their own personal style onto the bag, rather than the other way around. It's really hard for me to pick just one favorite as there are elements of all the bags we shot that I adore, but the one that really stole my heart is the Little Liffner Small Ring Bag.
I love this bag simply because it's so different from anything I currently own, but it's also super-unique to many of the bags that are currently trending in the accessory world. The large, exaggerated ring handles make the otherwise ordinary shape stand out amongst a crowd. I found this bag so easy to wear and in the week prior to shooting these I found myself using the bag in my everyday life. Not only did it take my outfit to the next level, but it was super easy to toss my stuff in and out of it. One interior pocket was great for storing my MetroCard and keys, which would have otherwise gotten lost inside the dark bag.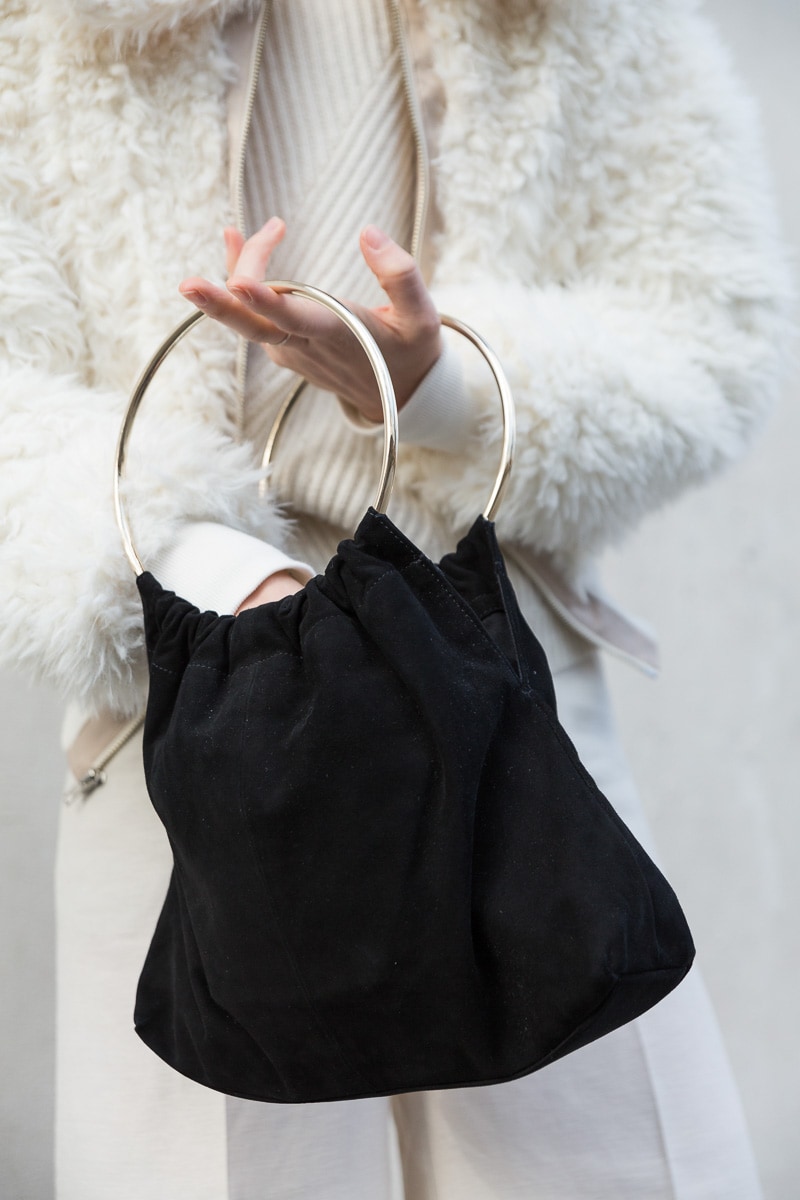 Next up, we got a good look at Little Liffner's Saddle Bag. The Saddle Bag is definitely one of the brand's more classic shapes, and it's a bag that would appeal to many, especially being that it's available in different sizes, textures and colors. The Saddle Bag that stood out to me the most, as it's not only truly eye-catching, but also quite practical is the Medium Saddle Bag, which we shot in navy embossed croc.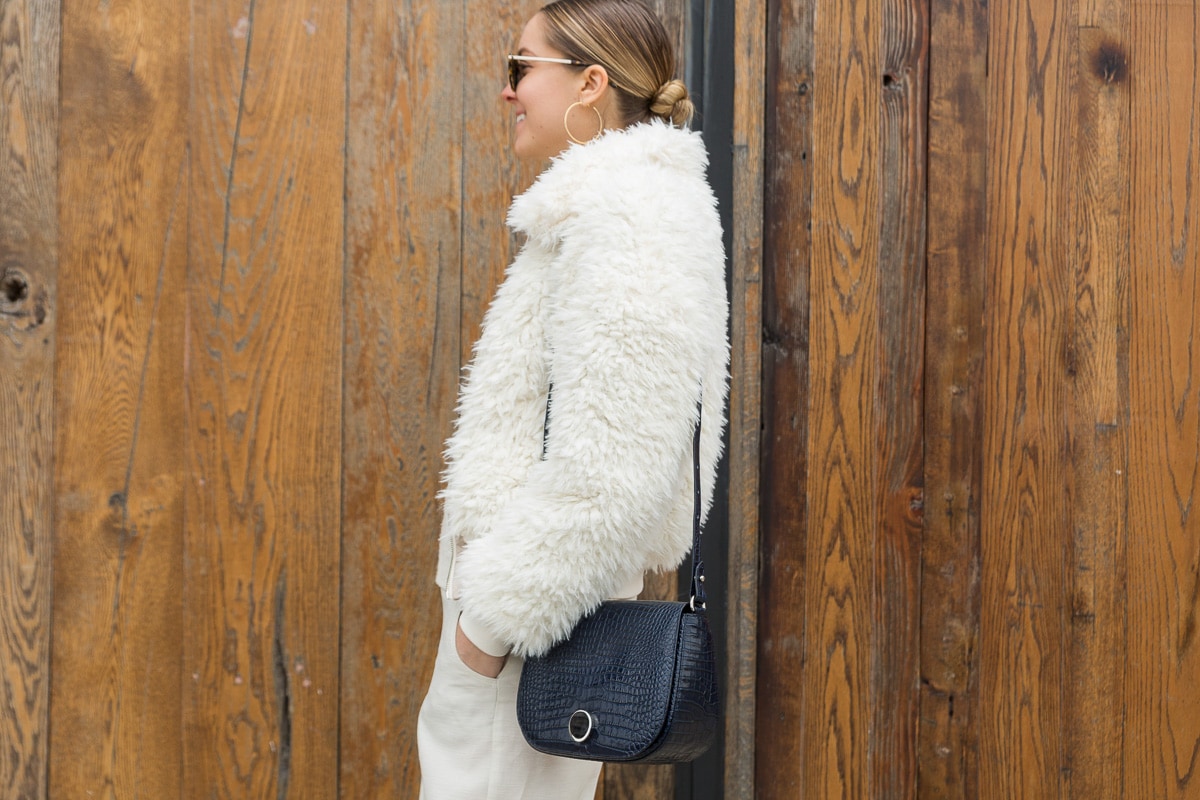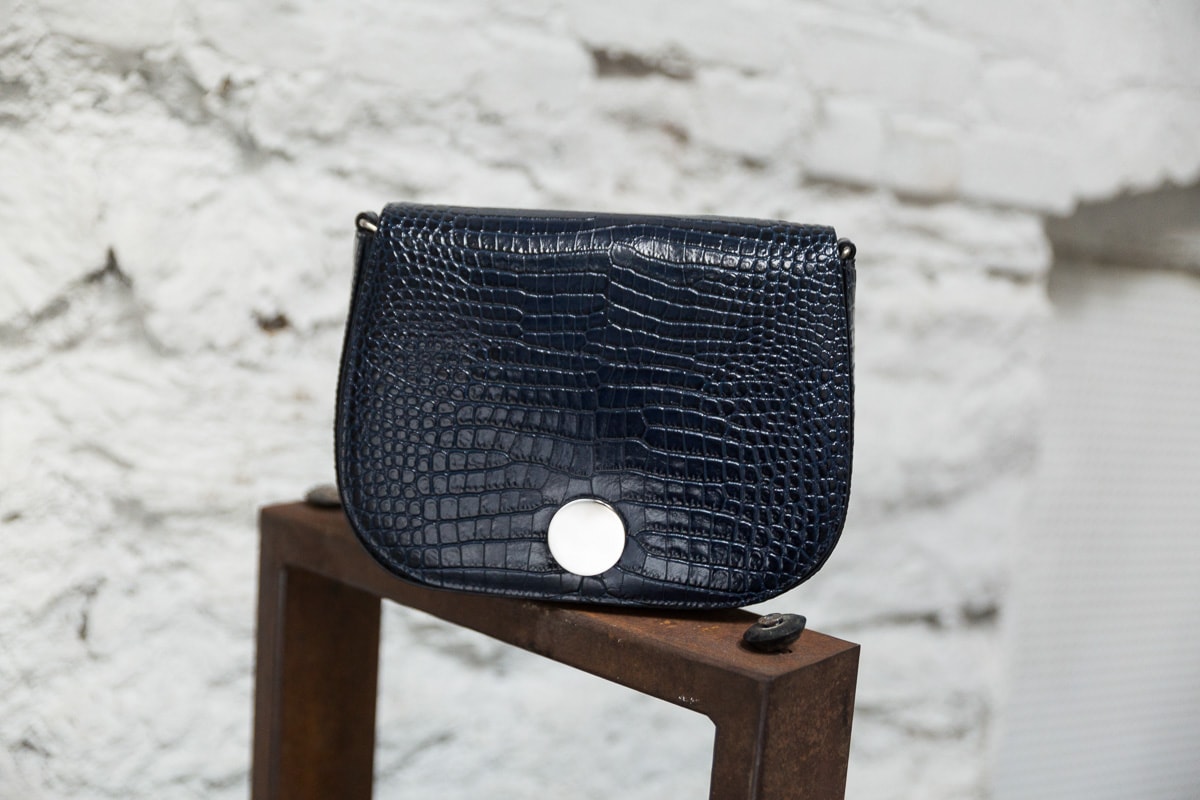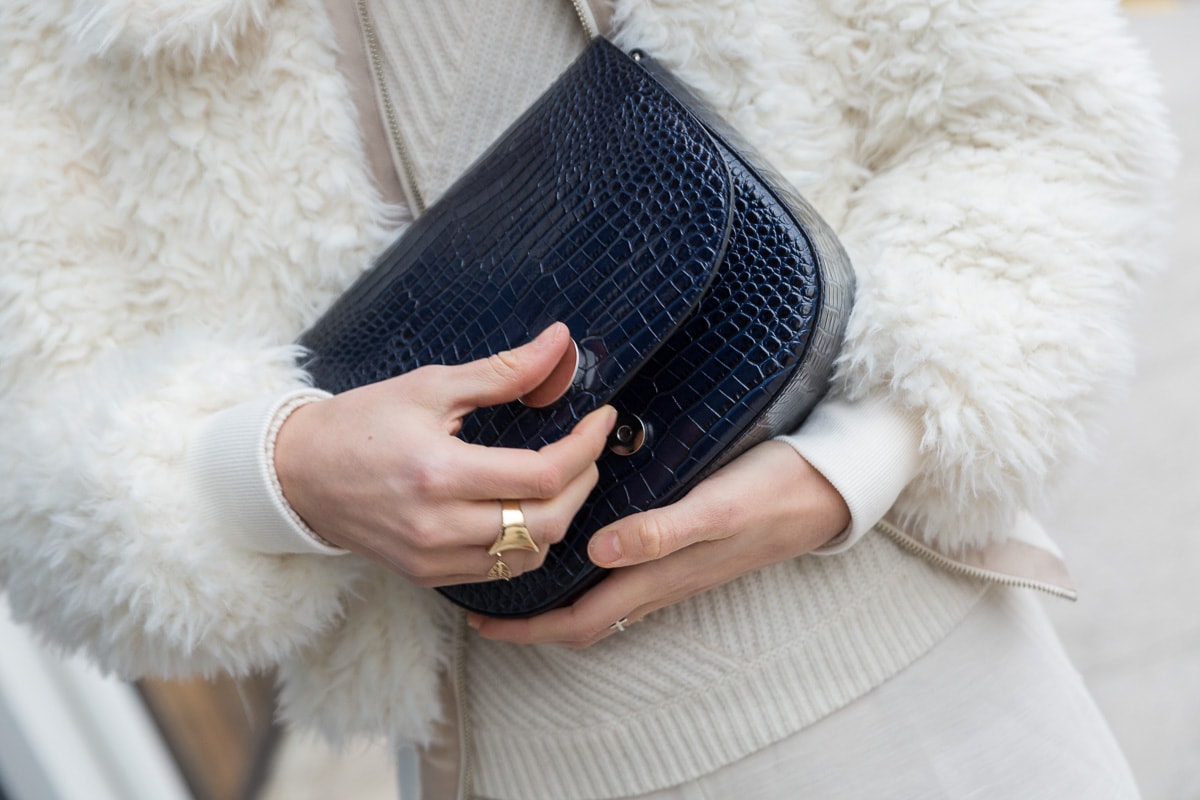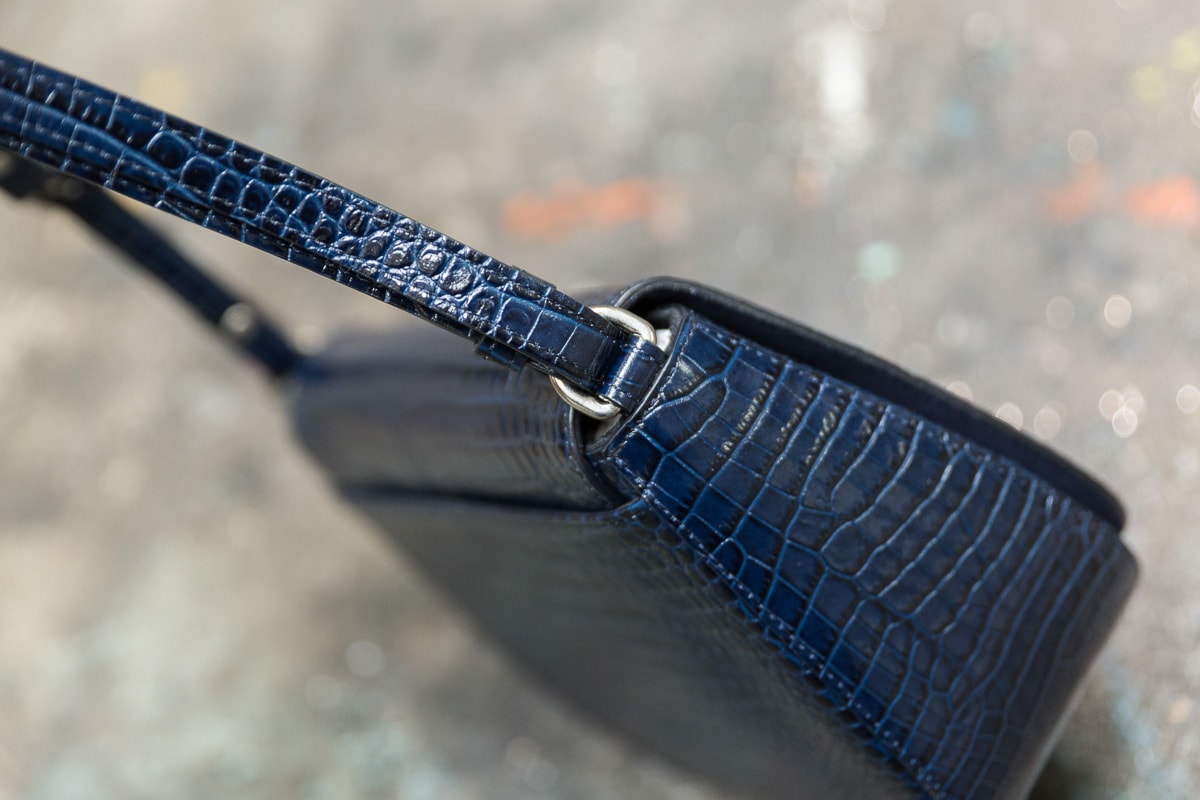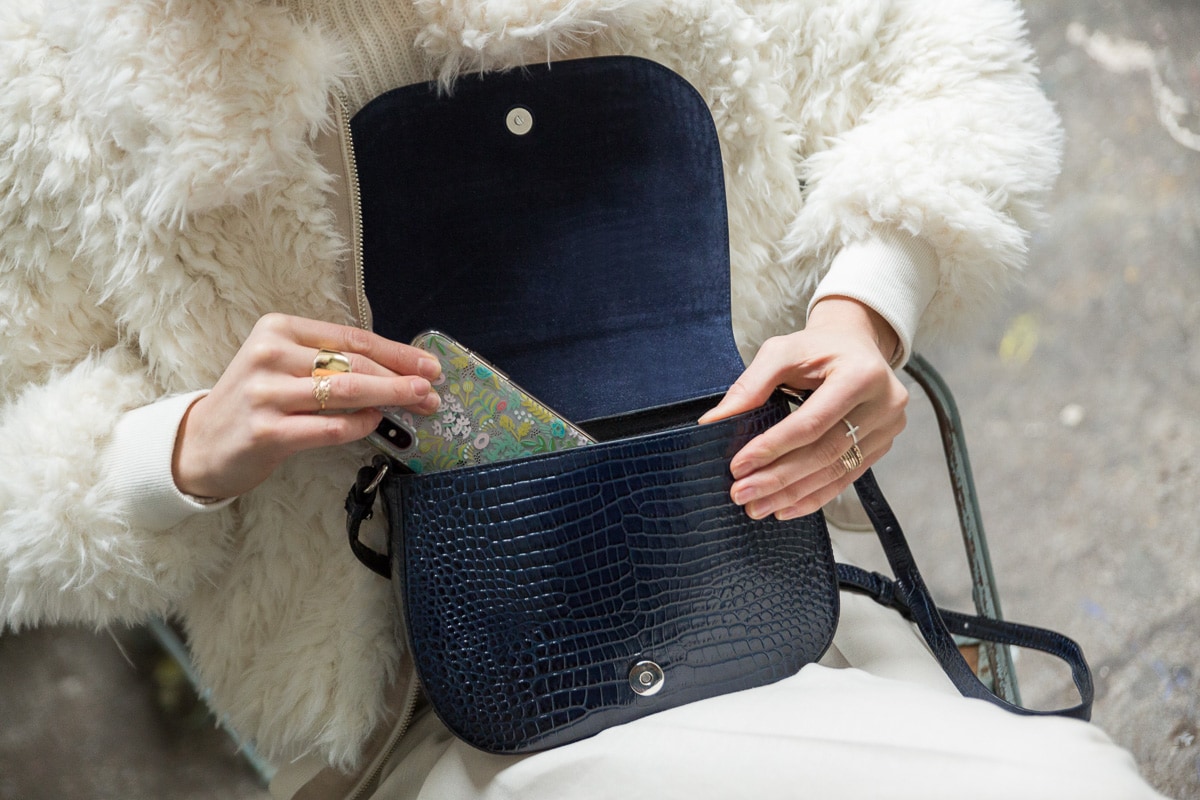 The Medium Saddle Bag would appeal most to the masses due to its size. Amongst a sea of mini-bags, this bag is a good size for everyday, and the adjustable cross-body strap makes this bag a great on-the-go bag. It can be worn long as a true crossbody, but the strap can also be adjusted to be worn as a short strap shoulder bag. A fun alternative option to black, I adore the look of the embossed croc in navy. One of the things that I really love about Little Liffner is its use of embossed techniques on quality leather—the bags are made in Italy, and when you get your hands on one you can certainly tell.
If you're strictly into the mini-bag trend this year, than you'll love the little sis of the Medium Saddle Bag. The mini is just large enough to fit an iPhone X, a small card case, and a few other items like chapstick, a pack of gum and some hair ties, but it does the trick if that's what you're into. The embossed lizard is pretty too, but I do prefer the look of the croc overall. Like the larger version, the Mini Saddle Bag has a silver-toned circle detailing with a magnetic snap closure.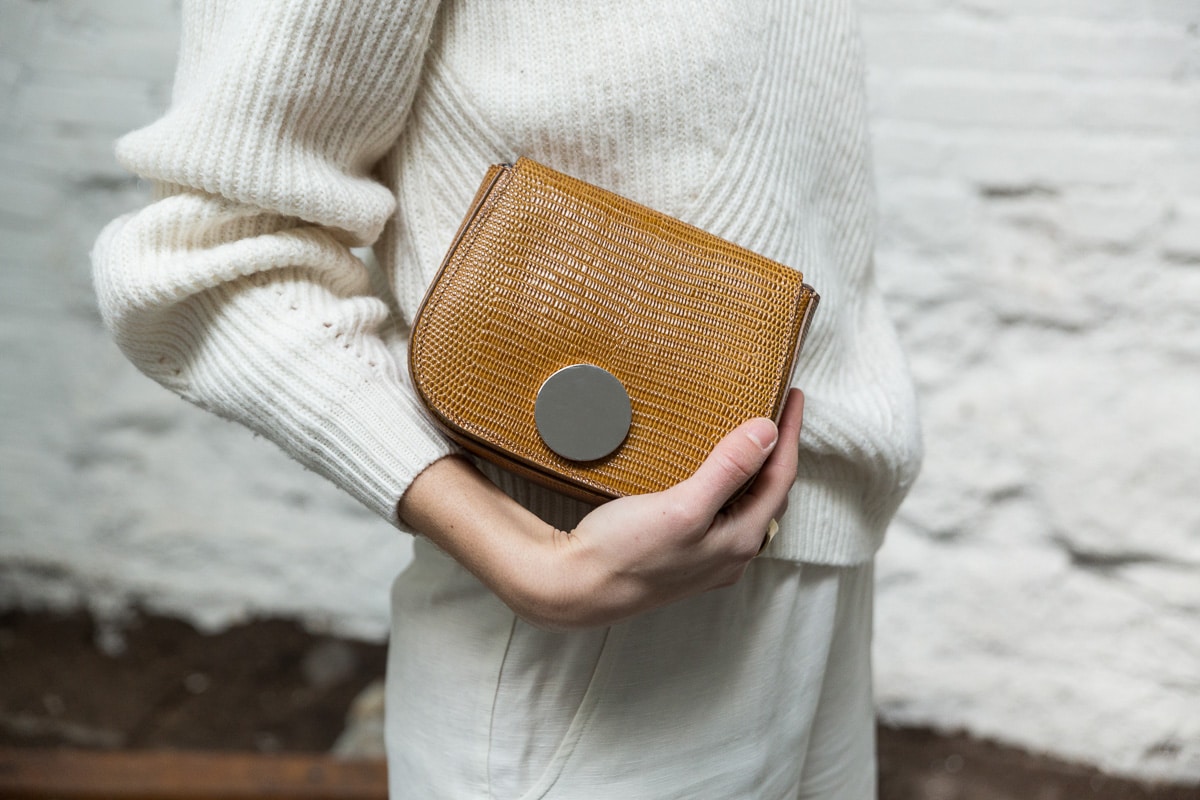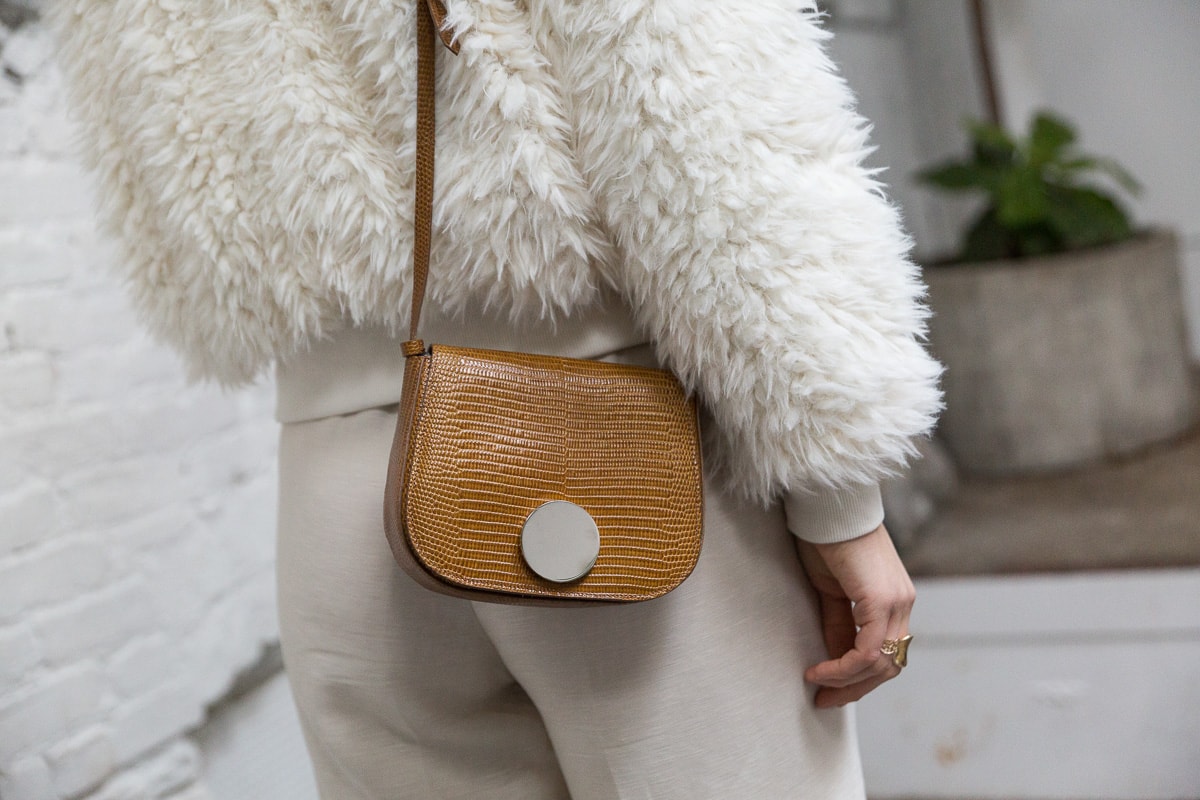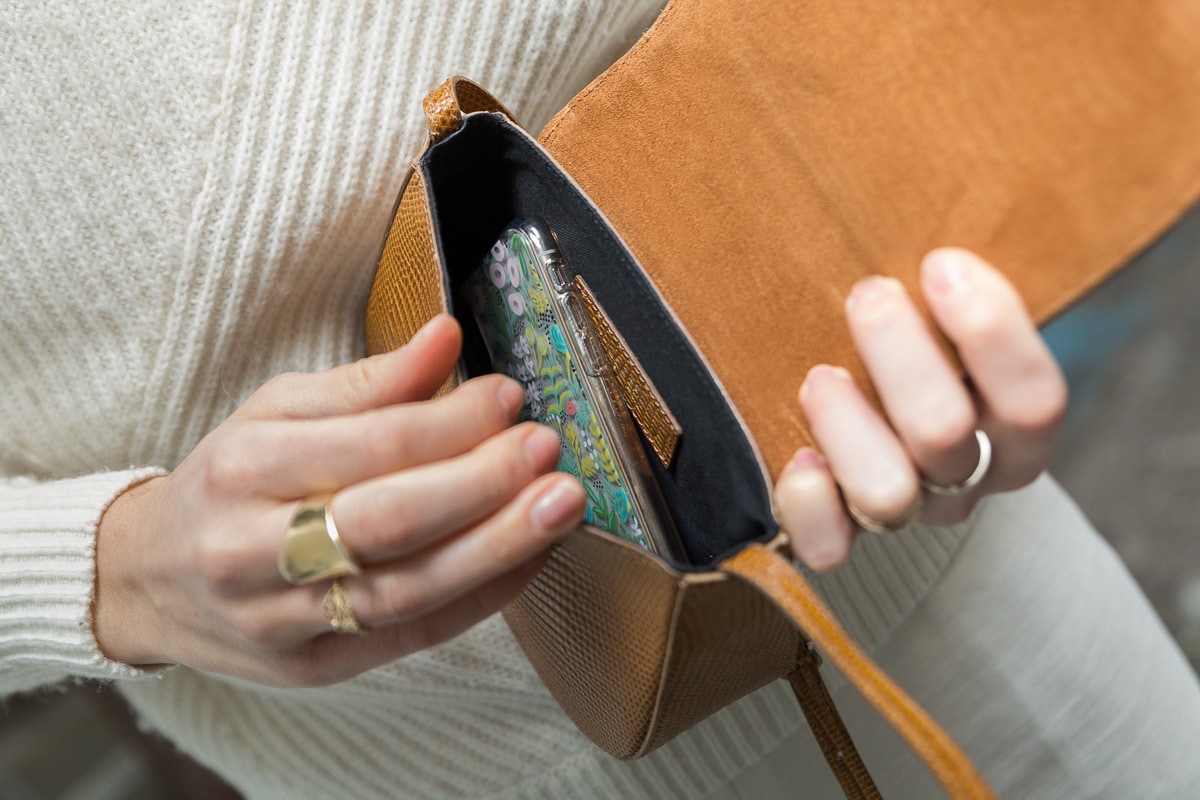 Though Little Liffner's current line-up does include larger bags that are good for everyday, some of their most popular bags are also some of their tiniest bags. True to its name, the Little Lady Satchel is both petite and ladylike. I love how dainty it looks when carried by hand, but it also looks charming when worn across the body or over the shoulder with the longer strap.
Its structured, box-like shape is classic, but the silver-toned D-ring hardware and embossed leather add an elevated touch. Inside there is a small zippered pocket, and on the back exterior there is a slit pocket. The bag is refined and elegant, and though it's definitely tiny, it's large enough to hold the essentials, which is really all you can ask for from a mini-bag.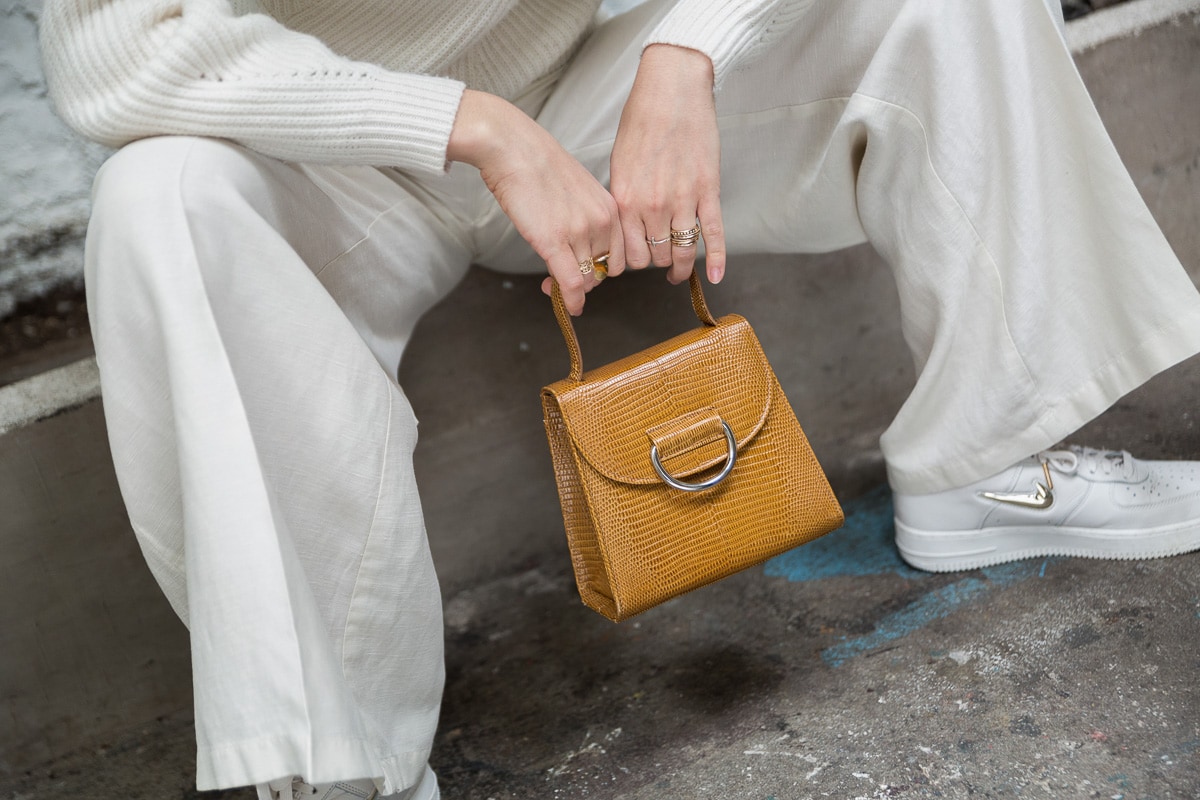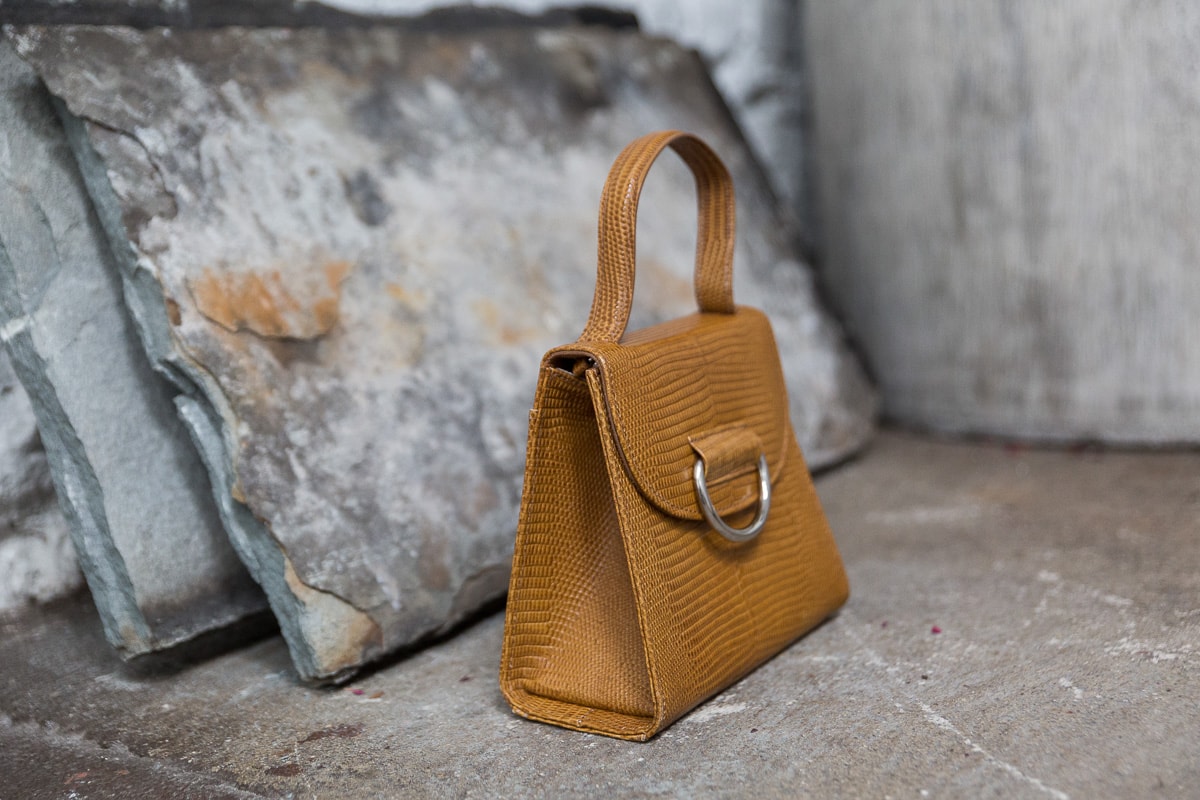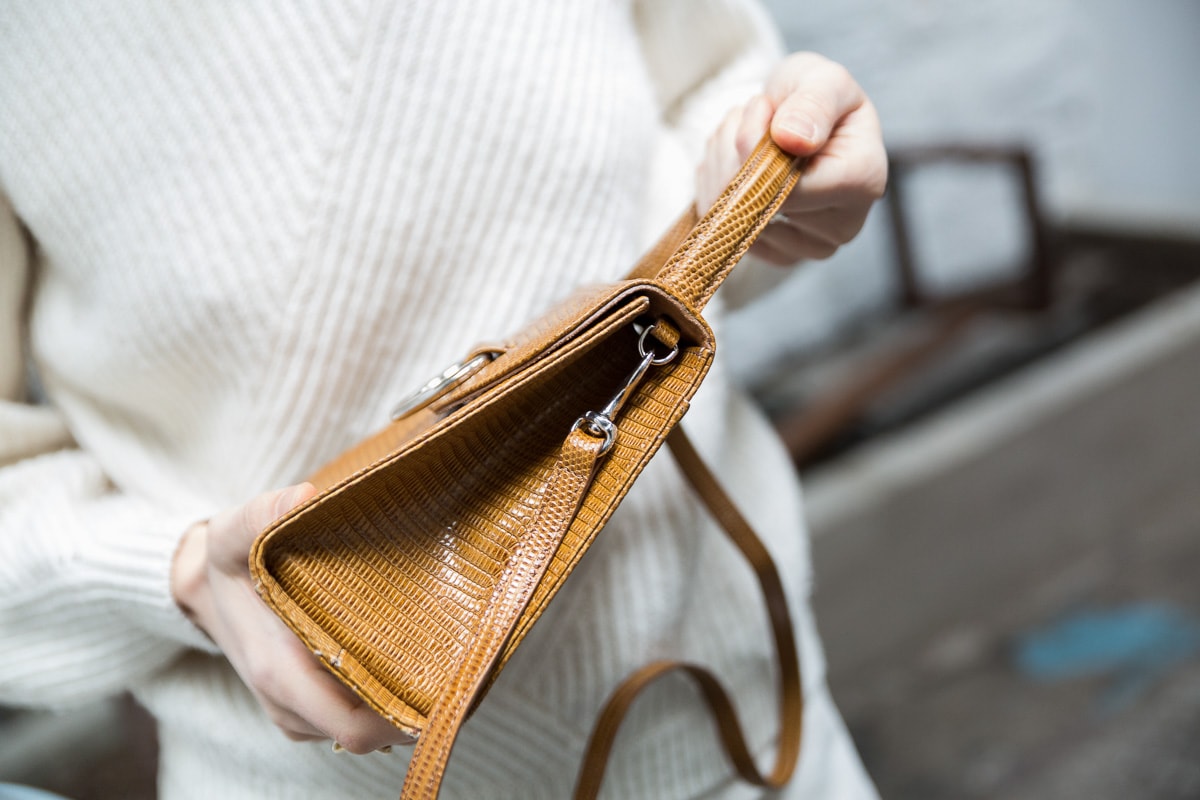 The littlest Little Liffner of all is the Tiny Box Bag, which though arguably the cutest bag we've seen, it's the one that lacks practicality the most. It's too small to hold an iPhone, so unless you're Gigi Hadid or Kim Kardashion and you're assistant is always in tow to lend a helping hand, this bag would work mostly for an event such as a wedding. The chain is incredibly dainty and accents the embossed black leather really beautifully. Like the Little Lady Satchel, the D-ring hardware is silver in tone and accents the black embossed croc leather.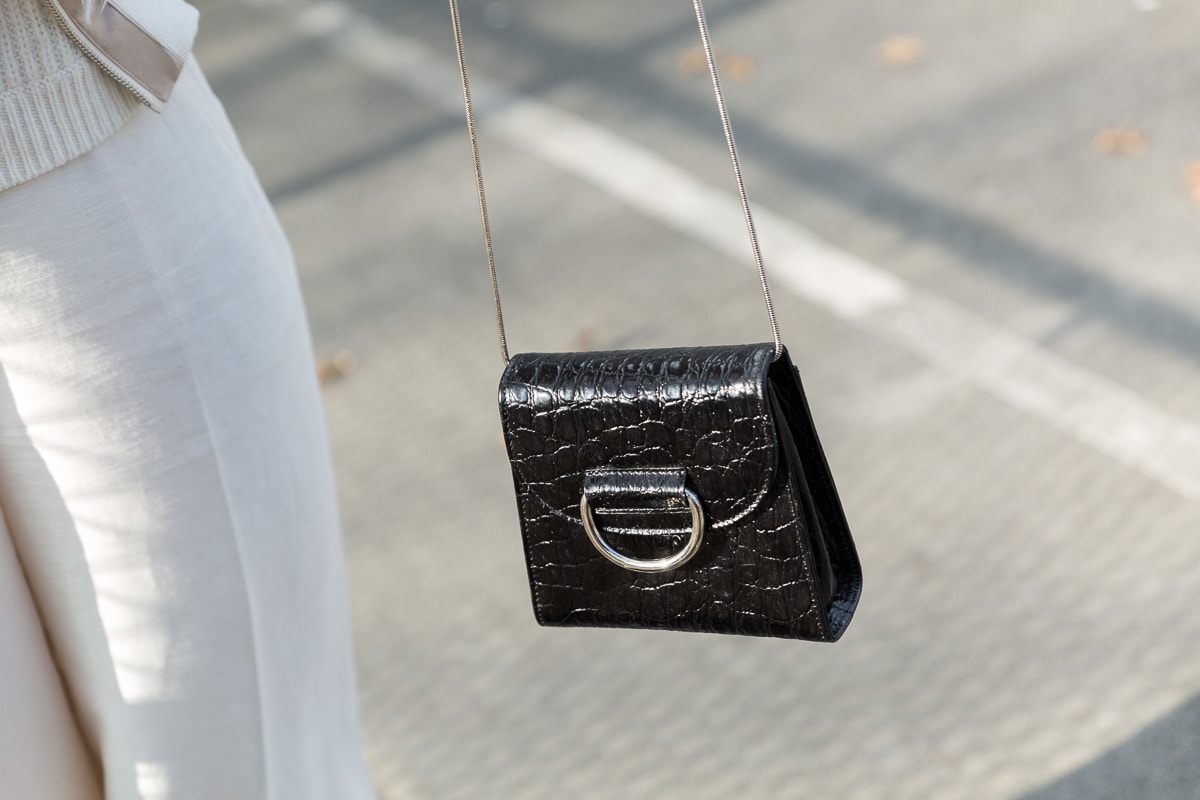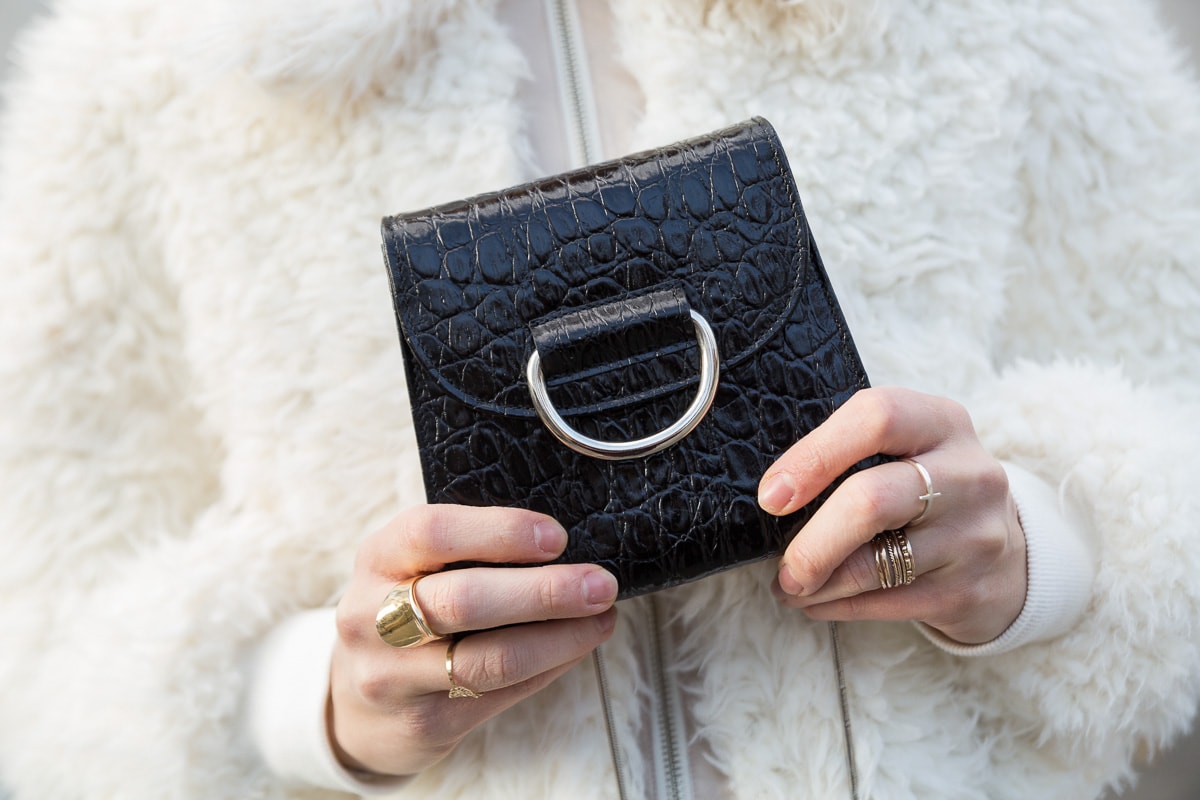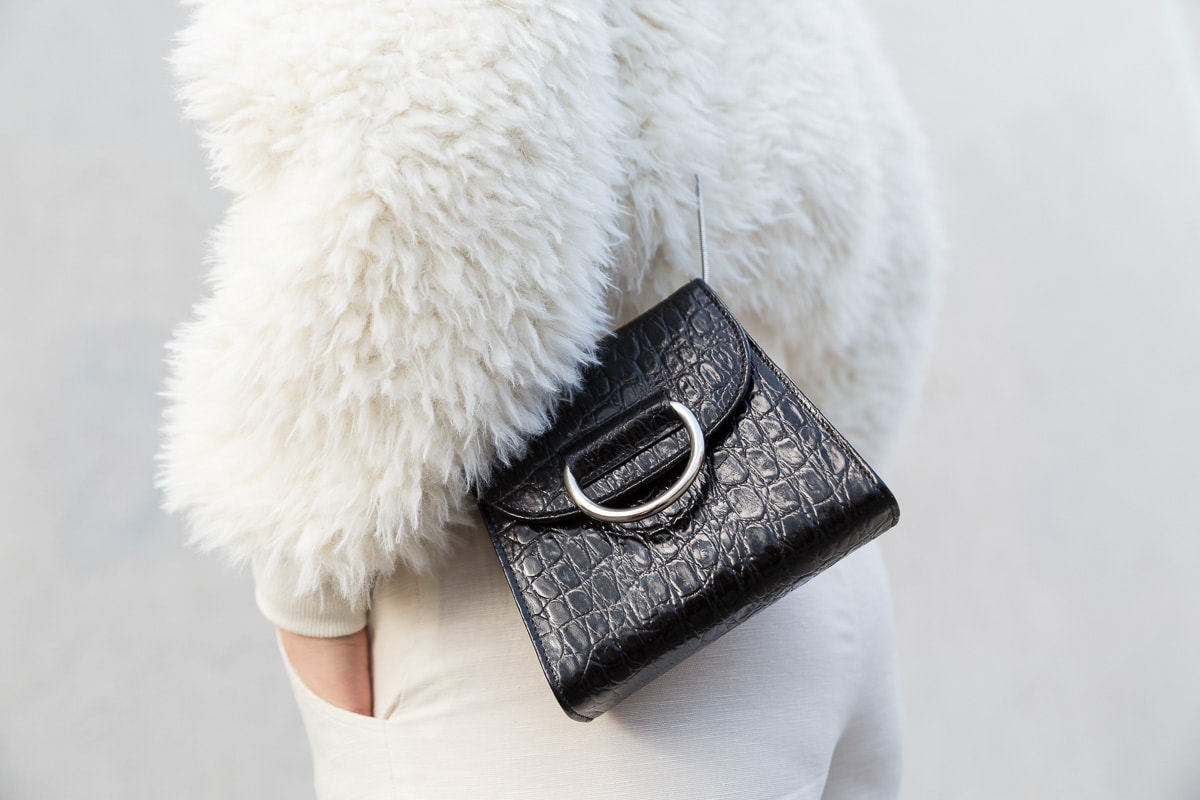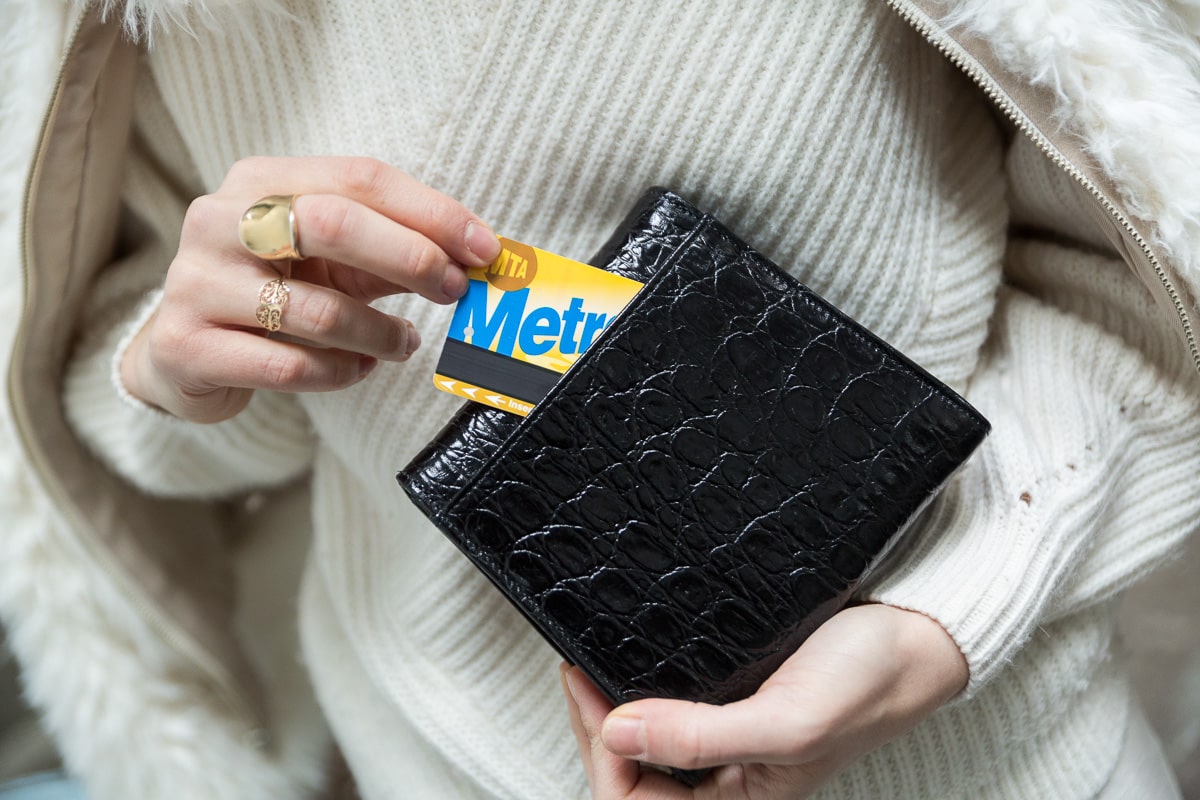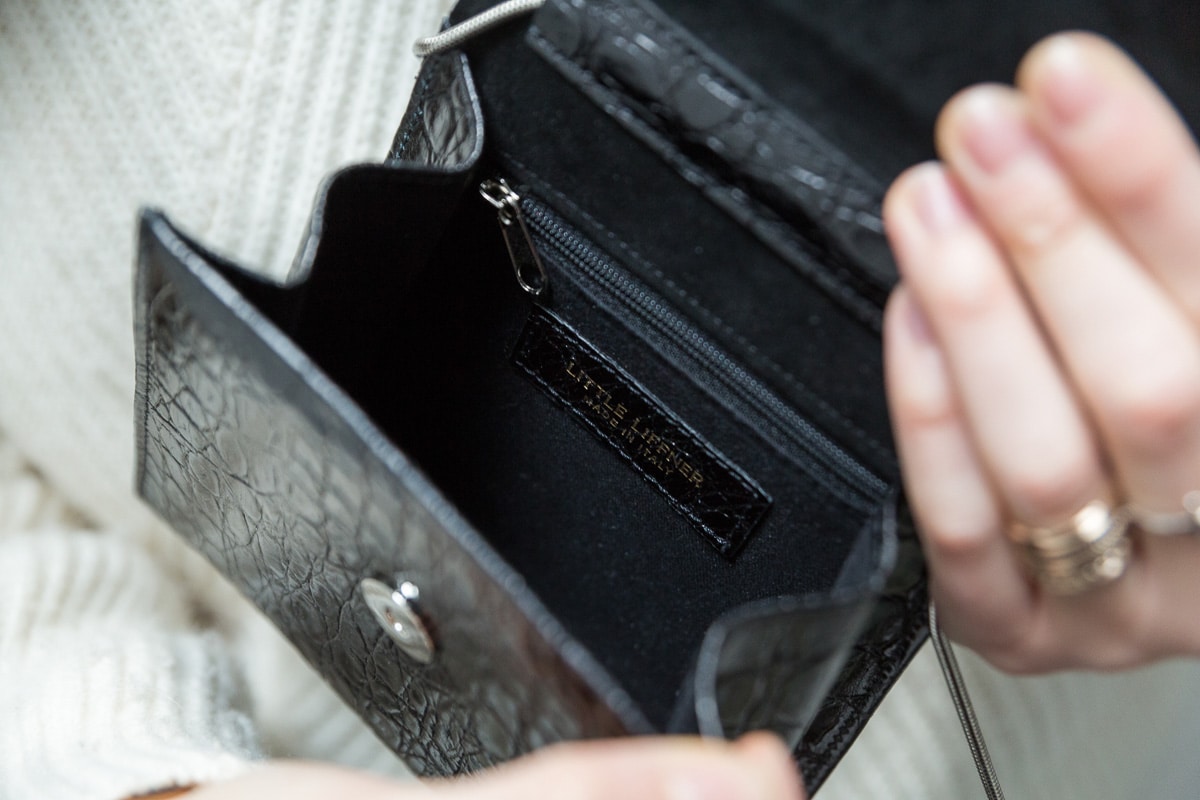 Discover more bags from Little Liffner on Shopbop.com and learn more at LittleLiffner.com.
P.S. Please consider supporting our small, bag-loving team by clicking our links before shopping or checking out at your favorite online retailers like Amazon, Neiman Marcus, Nordstrom, or any of the listed partners on our shop page. We truly appreciate your support!