I could truly use more yoga in my life. As much as working from home is absolutely amazing, sometimes, believe it or not, fashion blogging is stressful ya'll! Many of you will know the word namaste, as it 'is a common spoken greeting or salutation originating from India. It is a customary greeting when individuals meet, and a salutation upon their parting.' The times I have been to Yoga class ending with namaste always brings a sort of calm feeling to me.
I assume Valextra wanted to give us a beautiful, subtle, and respectful design with the Valextra Namaste Big Hobo. And the design does just that.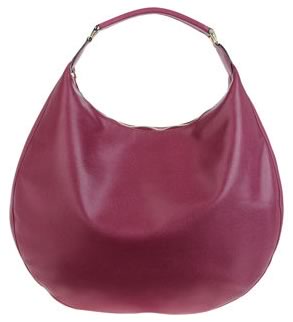 Looking for sleek, refined, and classic? Valextra always delivers. There is not much to say about this design, what you see is what you get. But isn't that pretty nice? We grow accustomed to all sorts of bells and whistles being included in many bags that we see daily, so it is refreshing to see simplicity. With all the emails we receive weekly asking about timeless classic, this is the answer. Buy via Barneys for $1,680.
Namaste.