Purse Blog and Delcina present tPF's May Giveaway – the Rebecca Minkoff Steady in Ocean!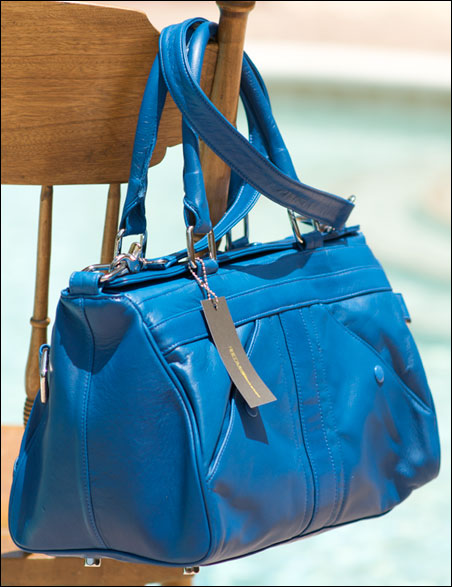 What's to win?
The Rebecca Minkoff Steady in Ocean is best described by its name. Steady – it's here to stay. Satchel style with roomy duffle shape in luxurious supple leather. Added functionality with top magnet strap opening, detachable cross-body strap and exterior slit pockets with magnet snaps.
How do I win it?
As usual, the rules are painfully simple. Browse Delcina's store and tell us which bag, accessory or jewelry piece strikes your fancy the most.
Post your pick in this tPF thread until May 31st, 2008.
Best of luck to all of you and thanks to Delcina for sponsoring this month's tPF giveaway!