I have a serious problem with color. Ok, maybe it's not quite a problem with color per se, but more of an aversion to color. Maybe it's the New Yorker in me, or just that you can't go wrong with it, but to me, black is where it's at. The past couple of years, I have actually gotten worse, not better, when it comes to my obsession with black, so when I do steer towards a bit of color, it's usually in the form of an accessory. I immediately fell for the beautiful, bight blue color of the Goyard Bellechasse PM Bag. When I actually had the chance to take her out for a spin, I realized that this bag could do no wrong. The color, shape and size is perfect.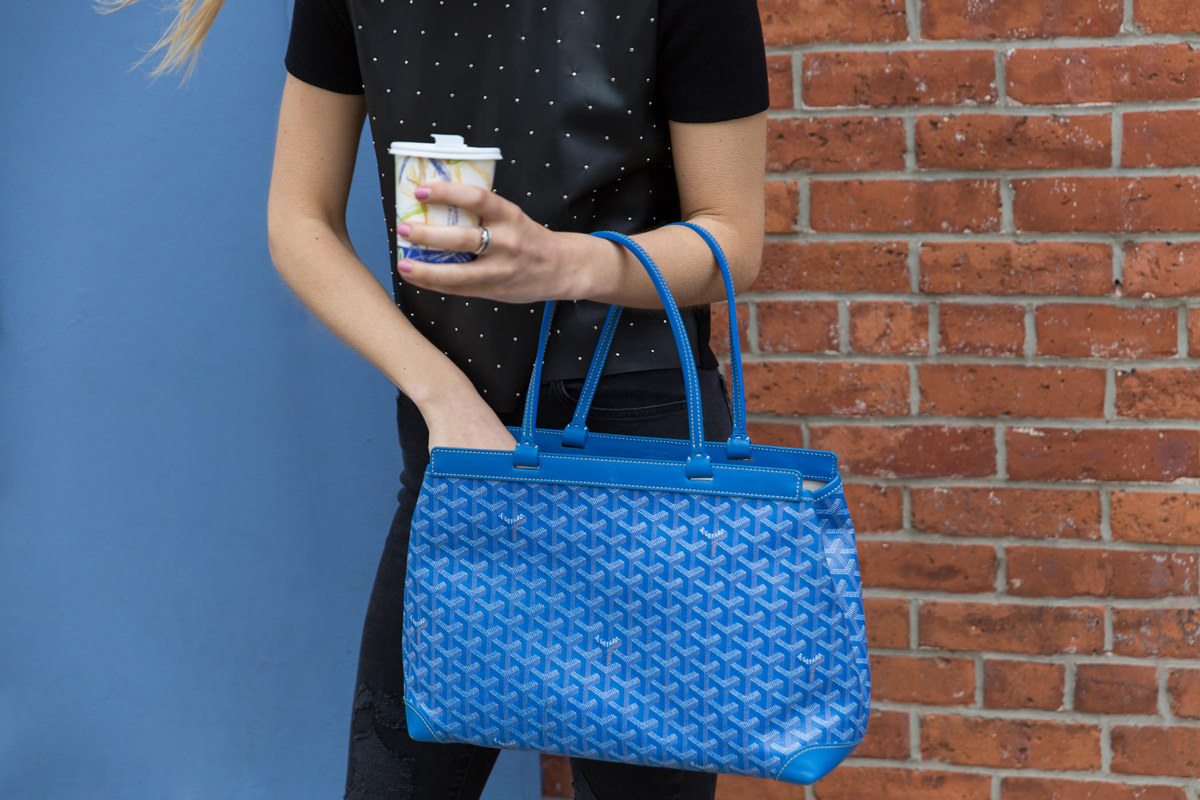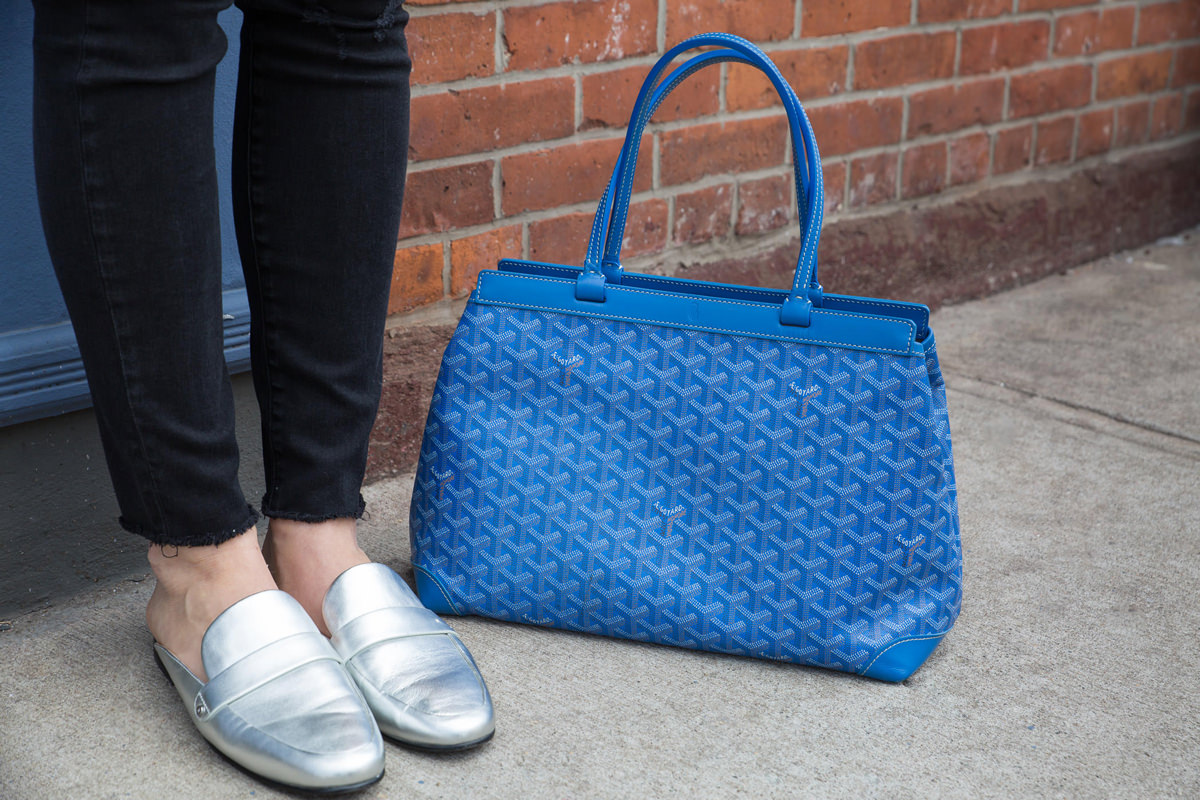 Naturally, I styled the Bellechasse PM alongside an all-black outfit. My go-to J.Brand Jeans paired with a Zara tee, and my absolute favorite shoes lately—Sam Edelman's Perri Slides—really made the blue Goyardine canvas pop. This bright blue color and the overall size of the bag make it perfect for summer. I always find myself carrying more than usual in warm weather, and this bag held it all.
The Goyard Bellechasse PM is available in eleven colors in either Goyardine canvas or full calf leather, with prices starting at $2,275. It features an interior pocket and is available at Goyard boutiques nationwide. Overall dimensions are 11" x 14" x 5."
1 / 4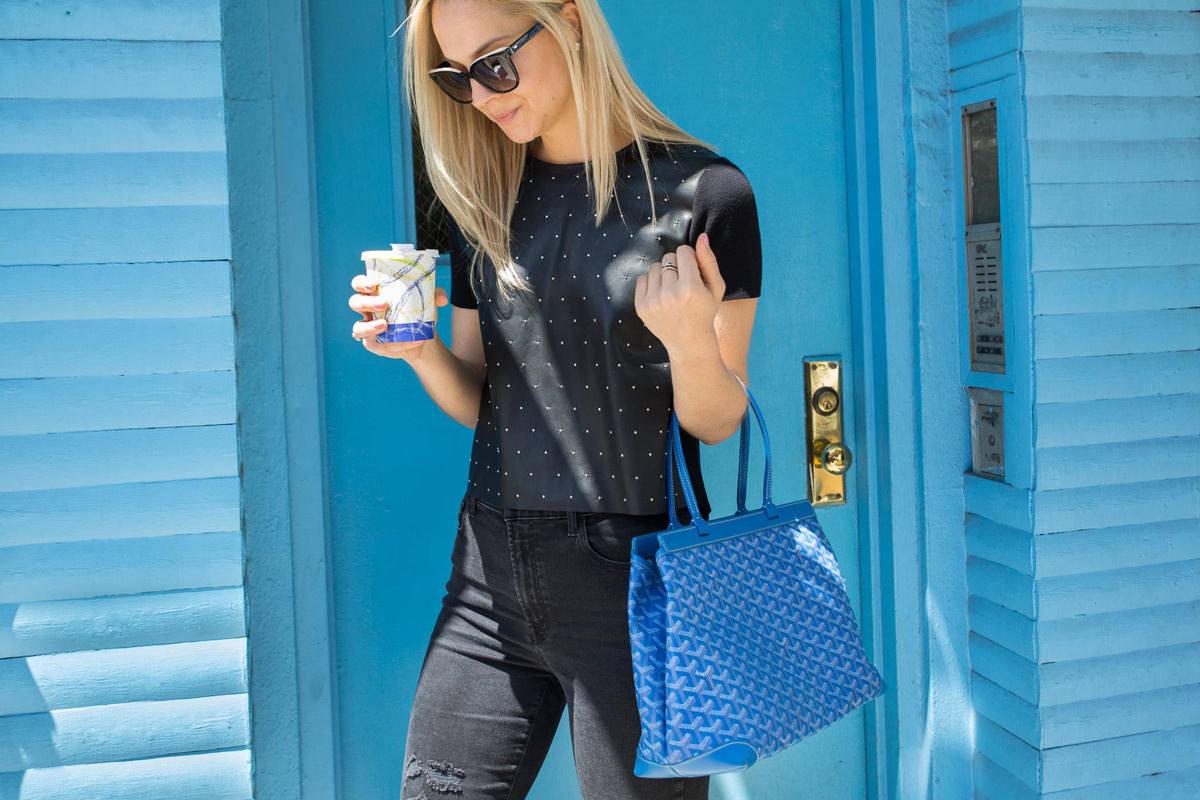 2 / 4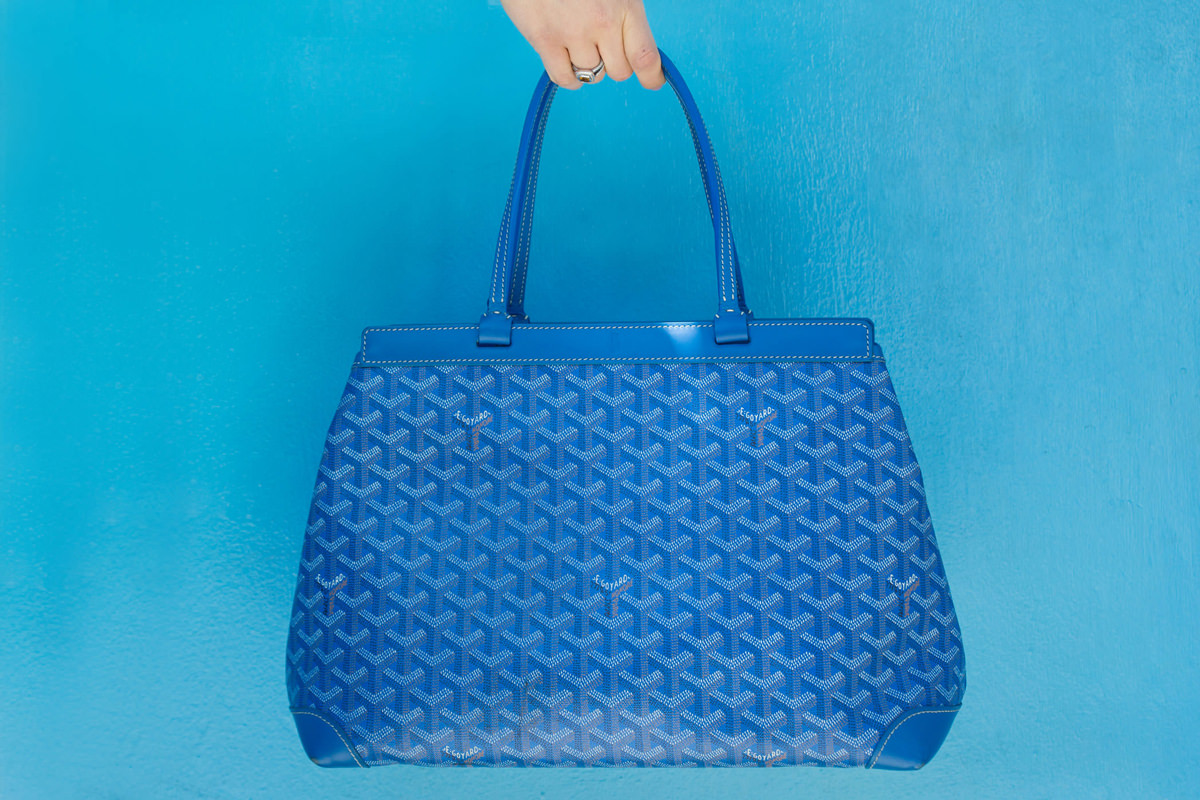 3 / 4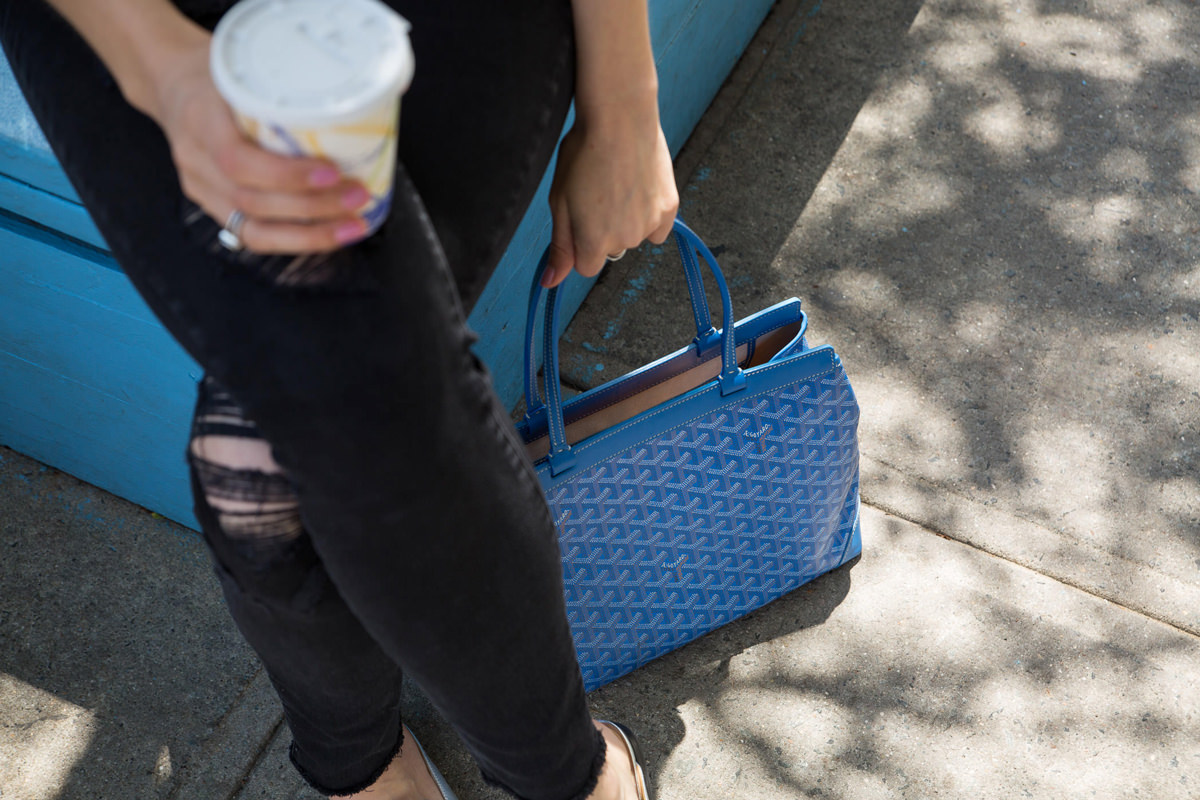 4 / 4