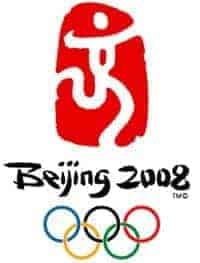 My background is not fashion, nor is Vlad's, nor is my sister's. In fact, some days in our office I can smell the faint remnants of chlorine seeping out through our skin. The chlorine came from 5 hours a day in the water, two practices a day, dryland, weights, stairs, running. You name it, we did it. And we did it at obscene hours. College was always fun, as my sister, Vlad, and l went to The Ohio State University to swim. A notorious party school, we would be bundled up walking to morning practice at 5 am and would see the 'normal college students' just on their way in from the night before. It was a different path, but competitive swimming was a major part of our life for years. Now we are all phased out of the sport, but many of our friends are still competing. And these Olympic games have been beyond exhilarating for us to watch, as we all know and have been rooting for many athletes competing.
We wanted to take this time to say great job and good luck to all of our friends competing in the Summer 2008 Olympic Games in Beijing!
My high school graduating class has two stand out stars, who are both personal friends: Vlad Polyakov who swims representing Kazakhstan along with Sonya Richards who is the fastest woman in the world in the 400 m run (watch the 400m final on Tuesday).
My Florida swimming friends: Ryan Lochte (World Record holder and now individual gold medalist) and Dara Torres (silver medalist on her own) who swim for the USA, and Bradley Ally who swims and represents Barbados.
Our Ohio State friends: Gulsah Gunenc who swims for Turkey, Itai Chammah who swims for Israel, Becky Kim and Kate Hooven who compete in Synchronized Swimming for the USA, Raj Bhavsar who competes in gymnastics for the USA.
And Vlad's friends he has swam against throughout the years: Matt Grevers who swam at Northwestern University and placed 2nd in his 100m backstroke and Peter Vanderkaay who swam at Michigan and placed 3rd in the 200m freestyle.
Of course there is the world-famous Michael Phelps, who won 8 gold medals with 7 world record times and one Olympic Record time. Vlad and I have swam in meets with Phelps before, and watching him compete is beyond astounding. Congratulations Michael!
Hopefully we did not miss any of our friends and we will keep cheering you all on! Congratulations and good luck to all!
Good luck to all of our friends, hope we didn't miss any of you!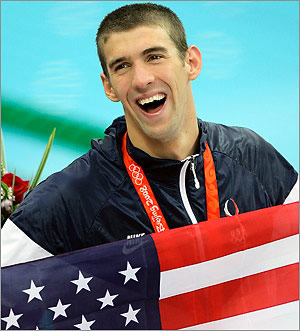 Michael Phelps is the most decorated Olympian of all times. After the 400 meter Medley Relay, Phelps broke Mark Spitz records of 7 gold medals in one Olympic games, making his total 8 gold medals in one Olmypic game.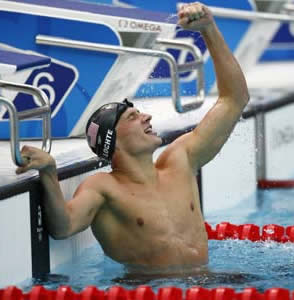 The Daytona Beach swimmer, Lochte grew up in Florida and swam at the same swim meets as me. He went to the University of Florida and received his first individual gold medal at the Beijing Games in a world record time for his 200 meter backstroke.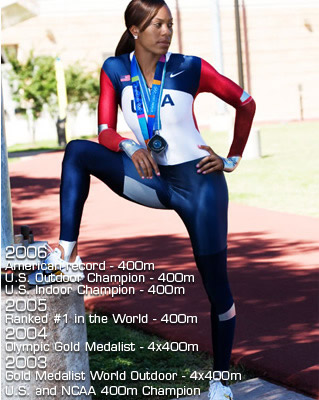 Sanya Richards went to my high school and graduated in the same year, being voted the Most Athletic (along with Ohio State football player and now NFL player Nate Salley). Always friendly, Sanya has gone on to win the world over with her smile and speed, holding the world record in the 400 m run. Watch the finals of the 400 m Tuesday night.