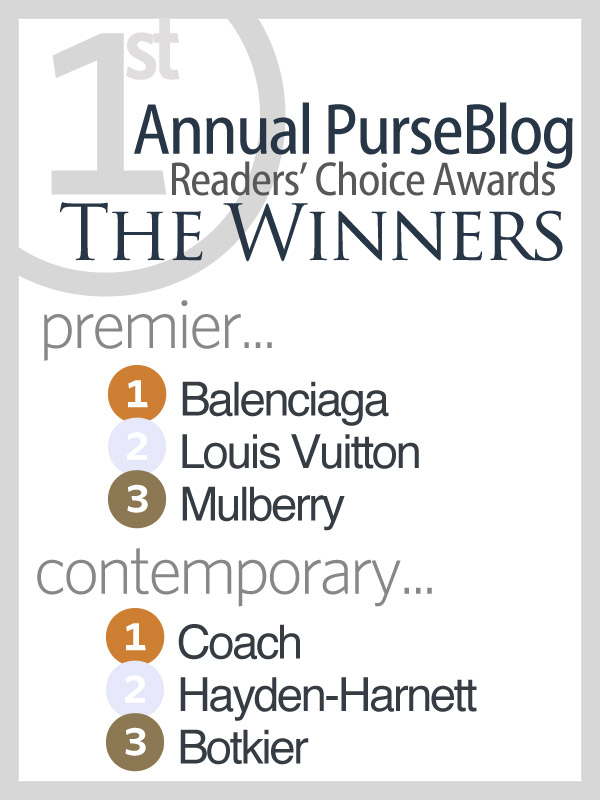 Thousands of PurseBlog readers submitted their votes and now the results are in!
Balenciaga and Coach take the crown as our readers' favorites for 2010. Honorable mentions are Chanel and Bottega Veneta, as well as Treesje and Alexander Wang, who took 4th and 5th in the premier and contemporary designer categories respectively.
Thanks to everyone who voted, we are looking forward to next year's awards and will be following the upcoming designs of this year closely!