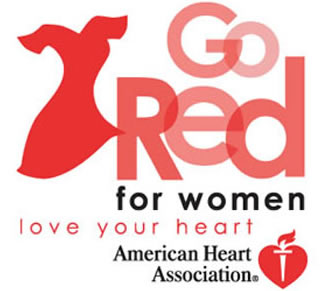 We brought you information about the movement, Go Red For Women brought to you by the American Heart Association during the month of February.
Go Red For Women is a movement passionately dedicated to helping women fight back against heart disease, the No. 1 killer of women in America. By putting our passion together with positive action, we can continue to educate other women about their risks and help them find their own personal path to better health for life. The goal is a 25% reduction in coronary heart disease and stroke risk by the year 2010.
So now, to raise awareness for yourself, take the Go Red Heart Check Up Quiz on the site HERE. By taking this quiz it can help women of all ages put the right facts together so they can continue to make wise decisions when it comes to their heart health.