The old saying goes a little something like this: if it ain't broke, don't fix it. In the case of Fendi's new update to one of its most popular and classic bags, that couldn't be further from the truth. I'll happily admit that this saying does not apply to the Fendi Peekaboo X-Lite. I'm loving this slouchy, but sleek and incredibly chic update to the Fendi Peekaboo, and today I've got a treat for you: a look at one of my favorite picks from this new line, a stunning dark green suede beauty.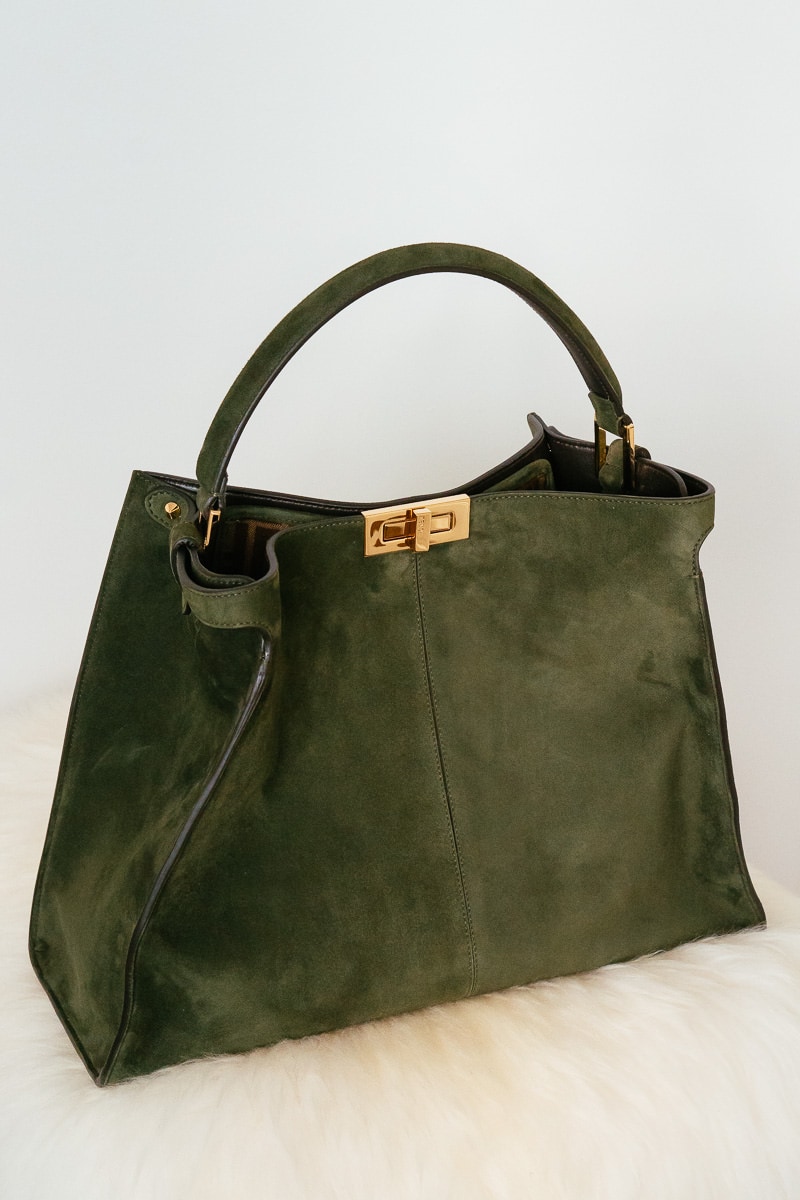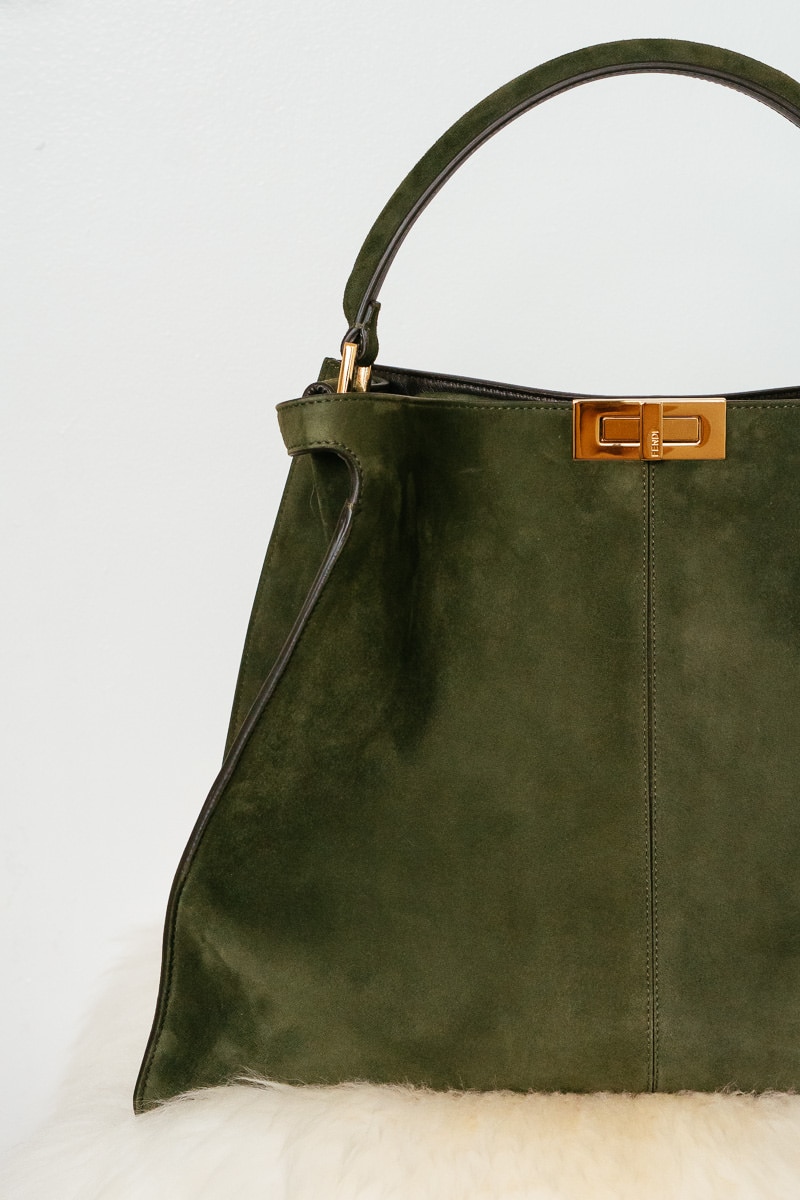 Think of this bag as the Peekaboo's slouchy little sister. It's less structured and, in a way, less—dare I say—stuffy, though it's still incredibly sleek and, like its predecessor, it's sure to be an instant classic. I love that this bag is big, and in the age of endless mini bags, that's like a breath of fresh air. It's the perfect bag to tote around during the day, and it can easily carry whatever it is you may need to take you from work to play. The best part is, it instantly elevates any outfit. I'm simply obsessed, and I wish my daily looks were chic enough to warrant snagging this bag.
The Peekaboo X-Lite is exactly what you would expect given its name–a super lightweight bag that's easy to carry. It feels great when handheld by the top handle strap, just as it does draped in the crook of your arm. Made of a beautiful, soft suede, this bag feels as luxurious as it looks. Thin straps on the side of the bag allow this bag to be styled a few ways. You can wear it with the straps open, so that you can see the interior pocket, but when styled to show you the details of this bag, it sits best with the side straps closed and secure.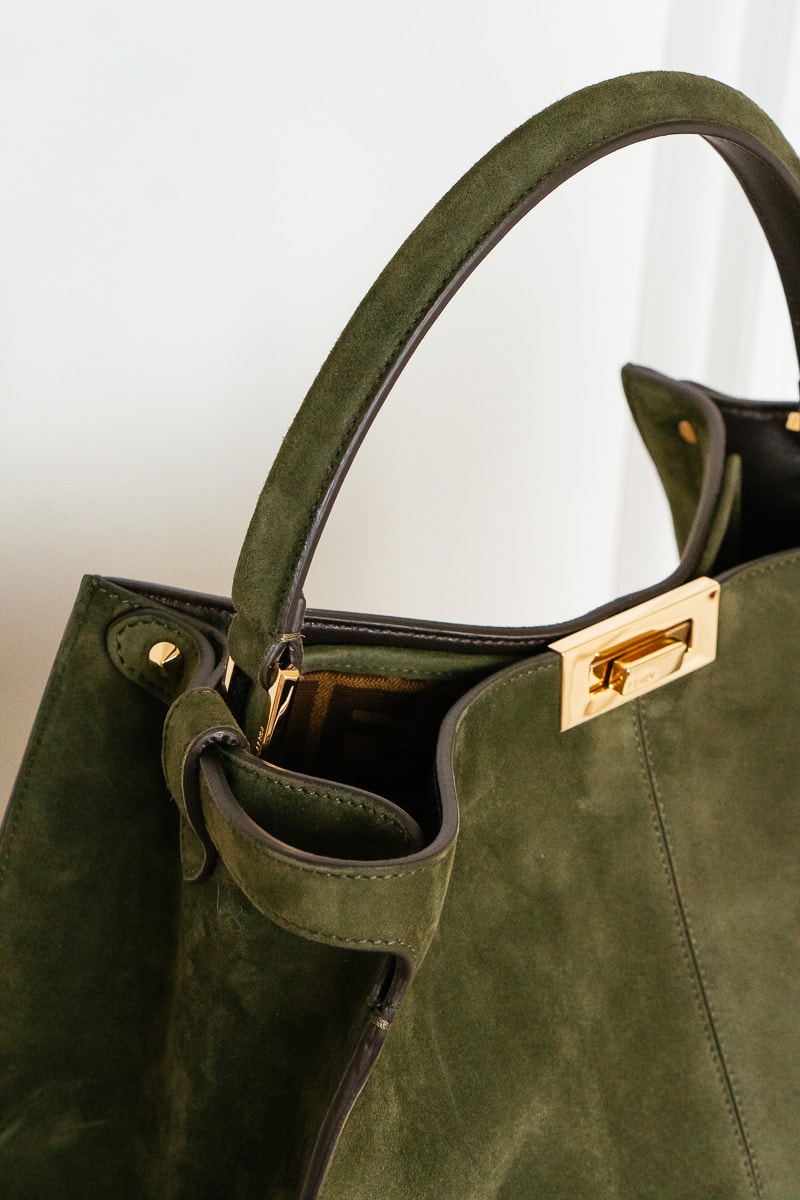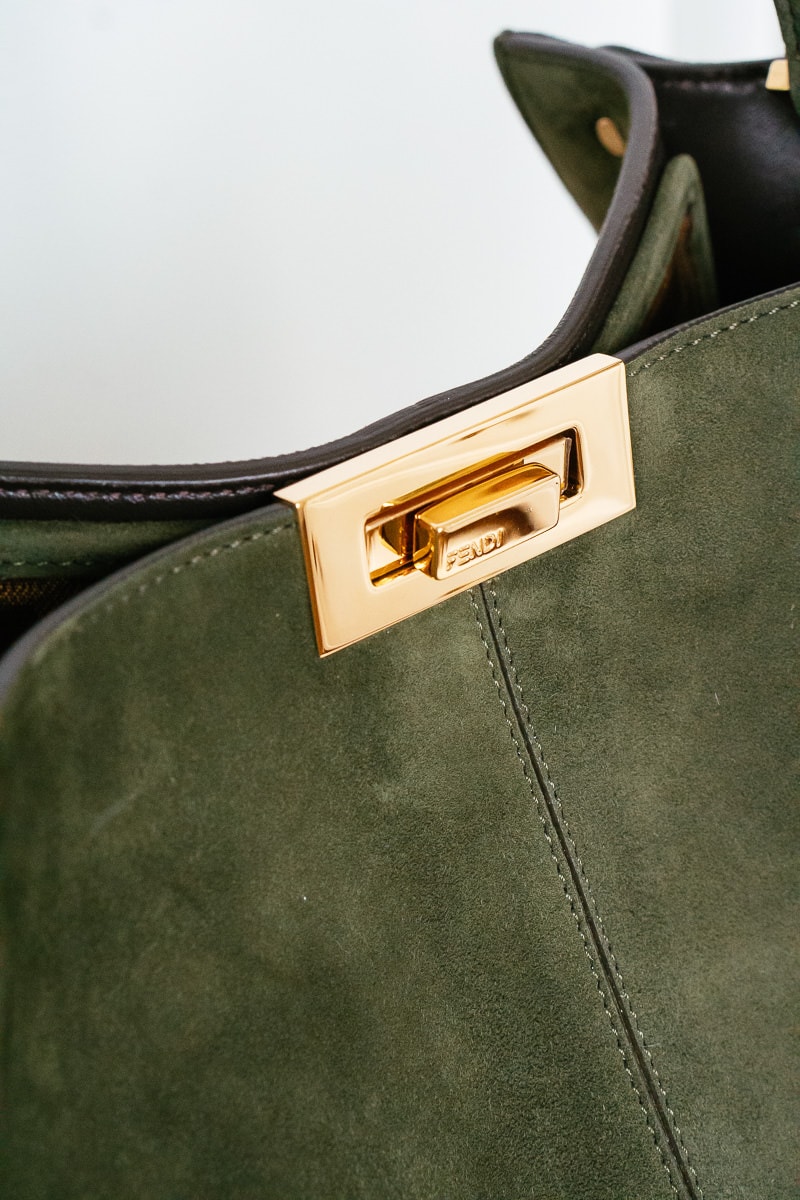 The inside of this bag is super roomy and though the only thing keeping the interior closed is a beautiful gold turncock, minimally engraved with 'FENDI', there is also a fairly large interior pocket with a snap, which is a great feature if you wish to keep your wallet or other items secure. I love that this pocket is not only a functional feature of the Peekaboo X-Lite, but it also adds a bit of a flair if you style the bag more open. Overall dimensions of the Peekaboo X-Lite are 12.6″H x 16.9″W x 5.5″D, which retails for $4,550. Not your average day bag this bag will certainly stand out amongst the crowd if you're willing to pay the price. What are your thoughts on this new update to the Peekaboo?