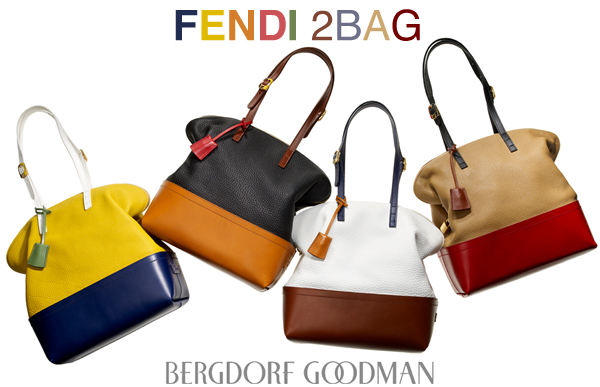 What: FENDI Introducing the 2Bag with Custom Monogramming available
Where: Bergdorf Goodman NYC Main Floor
When: Friday, April 15
Time: 1-5pm
Phone: 212.872.2577
We have covered the color blocking rage relentlessly and will continue to as it remains not only on trend but also a trend that we at PurseBlog adore. Both bold and empowering, color blocking also leaves us with a very modern and fashionable product. Of course I appreciate this trend most with accessories, where you can easily add color blocking without having it taking over your entire wardrobe.
Fendi embraces color blocking with their highly popular 2Bag and Bergdorf Goodman is holding an event today (already over) and tomorrow only. You can have your bag custom monogrammed and receive additional ID tags to make your Fendi bag truly personal.
What do you think of the Fendi 2Bag?