The allure of the camera bag is nothing new. The best ones are stylish, functional, and just the right size to fit all our necessities. You know, the important stuff like lipstick, a wallet, tissues, and maybe even a water bottle. So when Fendi came out with their own line of camera bags—which they eloquently named "camera cases"—I knew I had to have one.
I first saw the new line back in September, after a random search on Fendi's site for recent arrivals. (hey, a girl can dream, right?) While there were a handful of different styles, like solid black or beige, and a trendy bright blue canvas version with Fendi's signature double F logo, I was mesmerized with this one: the Fendi Cam FF Embossed Crossbody Bag. At $1,790, there was no way I could let myself buy it right away. So I bookmarked the page, closed my laptop, and told myself I'd think about it.
A few days later, I checked back on Fendi's site only to find the bag was NO. LONGER. AVAILABLE. I chalked it up to not being meant to be. Fast forward three months and the bag still wasn't back online. So a few weeks after that, during a quick trip to visit family in New York, I figured it wouldn't hurt to run into Bergdorf Goodman on Fifth Avenue and check out bags. And then, there it was, sitting on a top shelf in the Fendi section. I asked a sales associate to give me a closer look, and she proudly told me this was the first and last one they had received from Fendi in the last few months. If I wanted it, I had to buy it right then and there. So I did.
To be clear, this was my first-ever on-the-spot, spur-of-the-moment buy. I dreamed about this bag for months, but never thought I'd actually get my hands on one. About a month later, I can confidently say I've fallen hard for this crossbody and, honestly, Fendi's entire line of camera cases—even though I only have one.
Here's why:
The camera cases come in two sizes: mini and standard. Prices range from $1,190 to $1,490, unless you find my version at a Saks Fifth Avenue or Bergdorf, bringing it up to $1,790. Styles range from a mini brown suede bag with a round Fendi Stamp patch and a thin strap, to a large solid color version with a much thicker strap customized with the new Fendi logo.
Even though the larger ones are a few hundred dollars more than a camera case from other designers like Gucci, Prada, or YSL, it can ~maybe~ be justified by the fact that you're receiving a top-notch removable strap too, which if purchased separately could cost upward of $1,000.
Initially, I was worried the soft calfskin leather would scratch, but I can happily report the bag is still in immaculate condition—and trust me, I haven't been gentle with it. I've thrown it in my car, inside shopping carts, and across restaurant chairs, and yet it still looks great. I've always been a fan of Fendi's quality, and this bag doesn't disappoint.
In terms of functionality, the bag itself holds a ton, including a full-sized wallet, a water bottle, and other small, miscellaneous items. The only downside is the top zipper doesn't open as wide as I'd prefer, but it's still pretty easy to get everything I need inside the bag and out.
If you're in the market for a camera bag, I'd definitely recommend gifting yourself a Fendi. While its price definitely falls on the indulgent side, you'll end up with a durable and stylish everyday handbag and a fun strap to dress up some of your other purses. It's a win-win, right?
1 / 3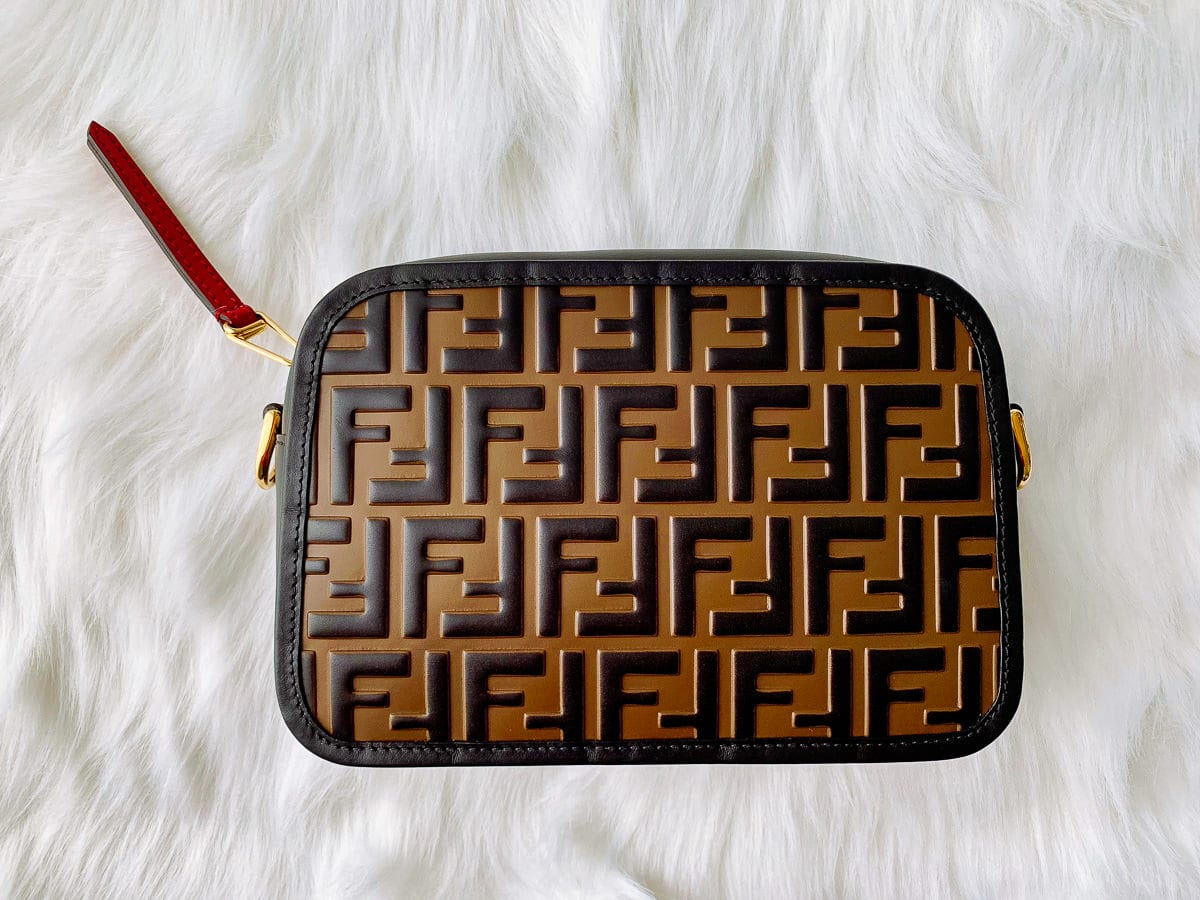 2 / 3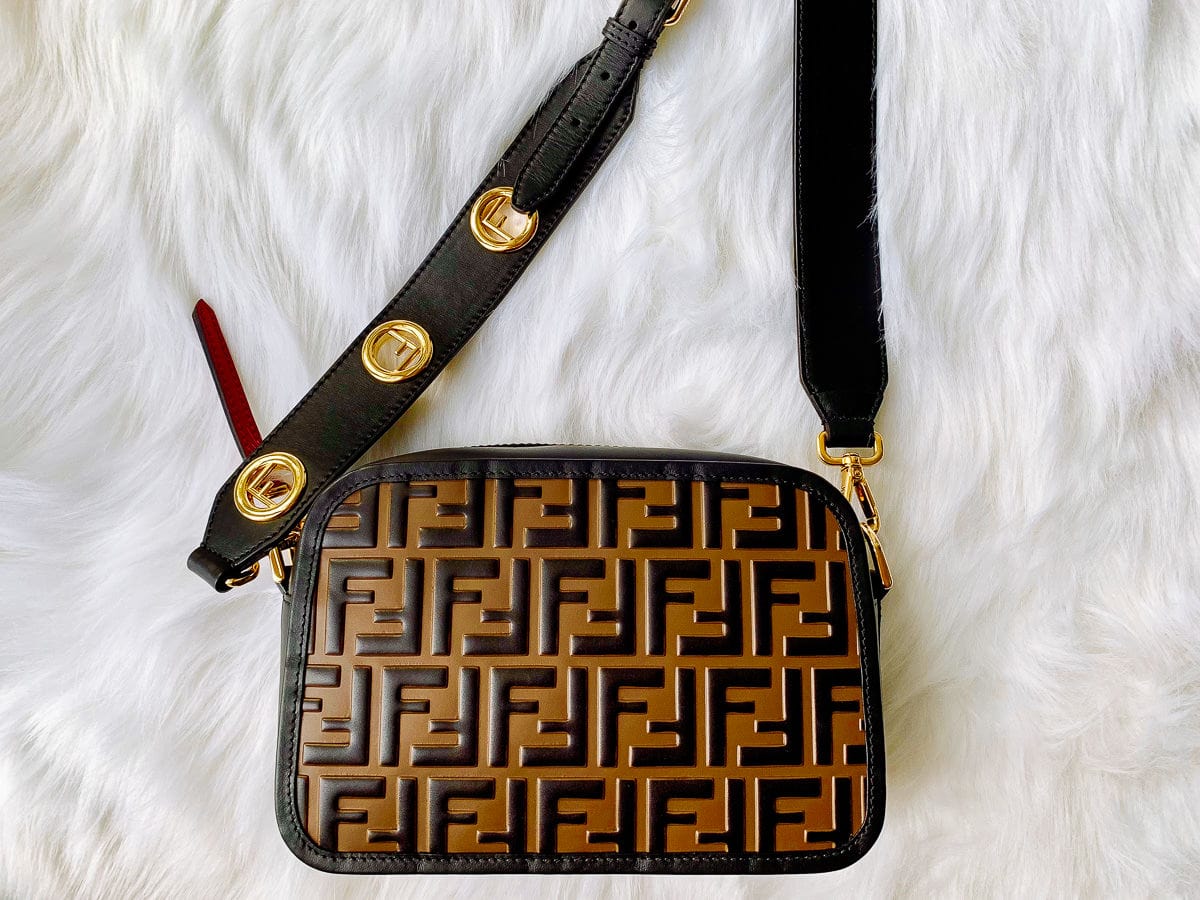 3 / 3